Shudder To Think created their own structures on Pony Express Record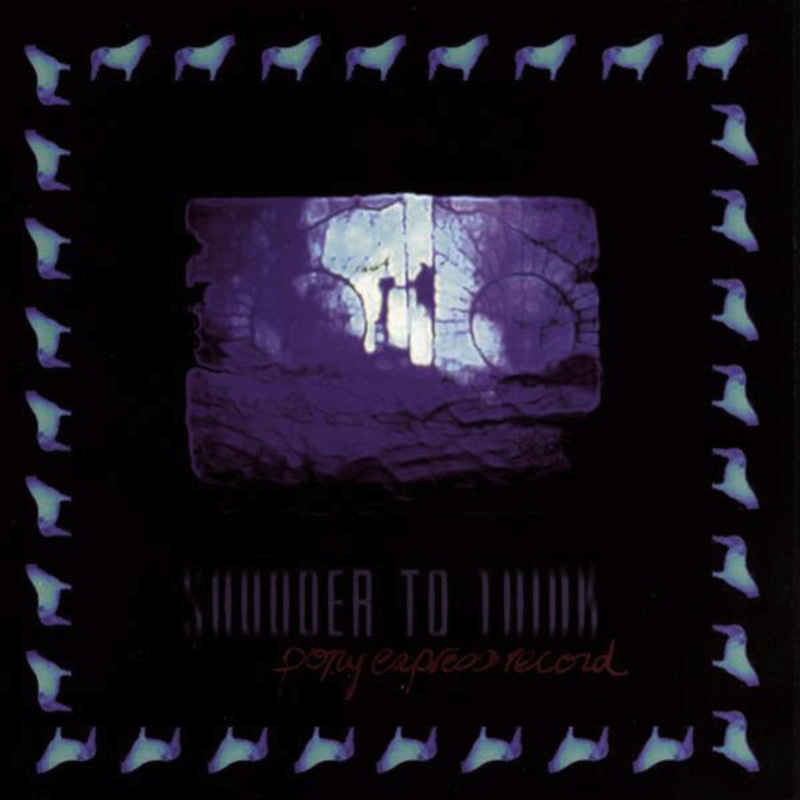 Blueprint is a new monthly feature that takes an in-depth look at influential post-hardcore, art-punk and noise rock albums released in the past 30 years, featuring commentary from the artists themselves
---
Shudder To Think wanted what any band with stadium-sized ambitions did: To have their music reach as wide an audience as possible. That might have seemed, in 1994, to contradict their roots, however. Formed in Washington, D.C. in the '80s, when the band's members were just teenagers, Shudder To Think came up in the same D.C. punk scene that spawned Fugazi, patron saints of D.I.Y. In fact, the early part of Shudder To Think's career was spent in that world, their first three albums being released through Dischord Records, a bastion of independent D.C.-area music, co-founded by Fugazi's Ian MacKaye. But the band envisioned their journey taking them much farther than that; it only takes one listen through the artful arrangements and curious melodic constructs of the band's 1992 album Get Your Goat to understand that this was a band striving for something much larger than any underground scene could contain.
Shudder To Think's Pony Express Record—their major label debut released on Epic in 1994—revealed what a post-hardcore band can do when given the opportunity to step outside of everyone's comfort zone. Sharpened with punk rock edges yet crafted to transcend them, the 13 songs on Pony Express Record didn't resemble much else in alternative music at the time. The songs were played with guitars—and loud ones at that—and catchy choruses cropped up around the corners of the group's atypical song structures. The group also toured with Smashing Pumpkins, who had become million-selling rock icons in their own right on the strength of their album Siamese Dream. But that's about where the similarities end between Pony Express Record and other buzz-bin bands of 1994. It's not only an unusual album for what's ostensibly presented as mainstream-friendly alternative rock, it's an unusual album by any measure.
Craig Wedren doesn't disagree. Speaking over the phone from his Los Angeles home, the Shudder To Think guitarist and vocalist says that the sound of the album is reflective of its time—one that felt both glamorous and very dark.
"It definitely felt like the next step after Get Your Goat, but so much darker," he says. "And so much…meaner. And more sexual versus sensual. Get Your Goat is kind of ecstatic and sensual. But Pony Express Record, there's something kind of midnight black about it. It's the way the era felt. It was all very nocturnal. Everyone was getting signed to record deals and on tour. There was a lot of heat and a lot of darkness, and I think that trickled into the writing of the record."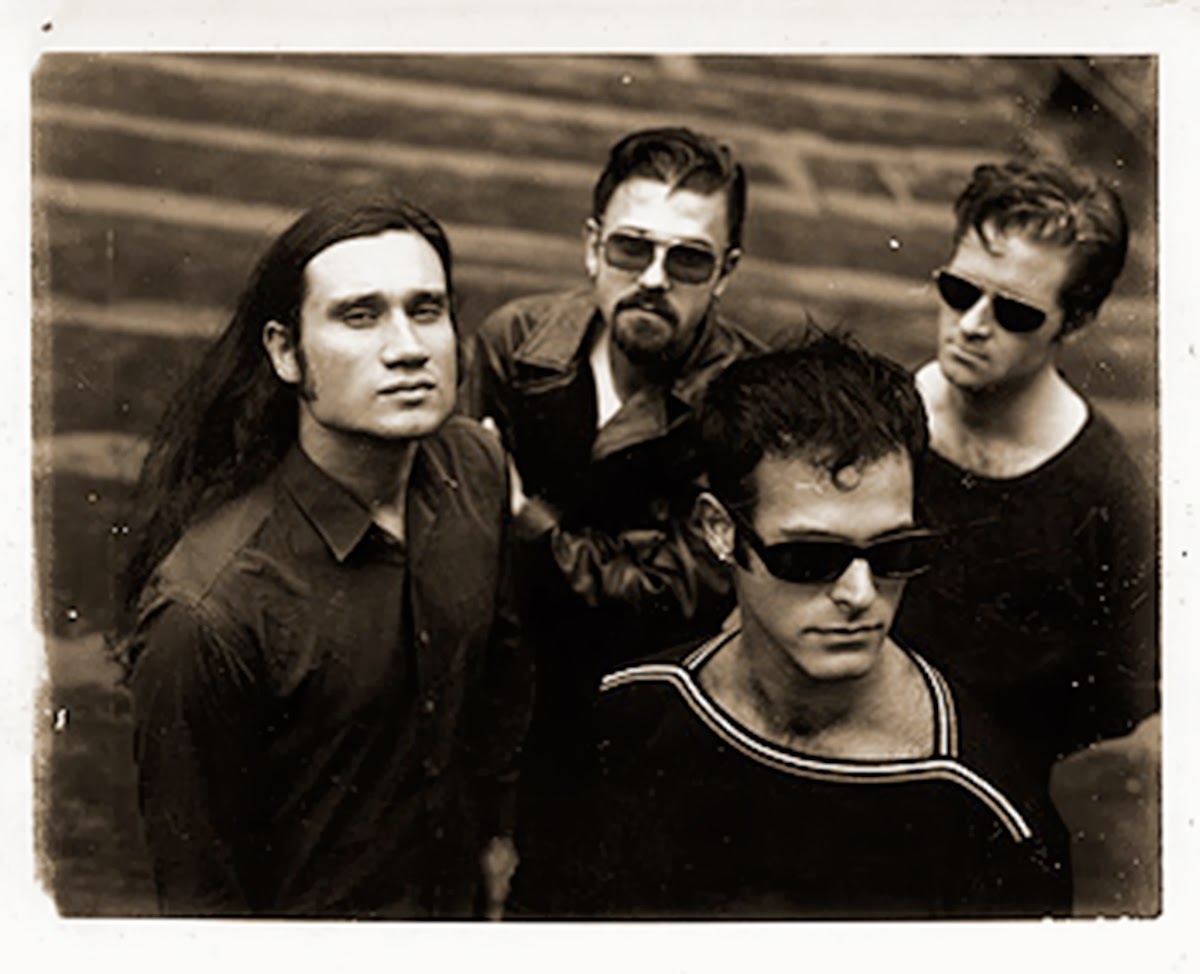 While Get Your Goat revealed the basic structure of what would become the intense, complex songwriting of Pony Express Record, Shudder To Think had to undergo a transformation of sorts. Before the recording of the album, founding guitarist Chris Matthews and drummer Mike Russell left the band, and Wedren and bassist Stuart Hill were joined by former Jawbox drummer Adam Wade and guitarist Nathan Larson. Larson and Wedren were lifelong friends—as close as brothers, Wedren says—though initially Wedren was hesitant to ask Larson to join the band because, as he puts it, "it'll end in tears." And though the two musicians' friendship did fracture temporarily after the band's break-up in the late '90s, their coming together no doubt contributed to the intricate, tense sound of their career-high fifth album. While the songwriting would often begin with Wedren—including lyrics written on the Amtrak between Washington and New York City, where the band would eventually relocate—Larson would provide the "glue" that made all of the disparate parts work together.
The roots of Shudder To Think's punk sound still coursed through the veins of Pony Express Record, though the songs themselves had more groove and puzzling intricacies. That partially has to do with what was in their stereos at the time—The Melvins' Ozma, My Bloody Valentine's Isn't Anything and Metallica's Ride the Lightning—and partially the result of making music they had simply never heard before. "Gang of $" has the scrape-and-strut of its sort-of funk-punk namesake (Gang of Four, possibly unintentionally), while "9 Fingers on You" has a bit more momentum, climaxing in a psychedelic, wordless bridge. And "Earthquakes Come Home" finds rhythmic cohesion almost entirely unnecessary during its first verse, its jazz-like abstraction offering up an openness that contrasts dramatically with its triumphant chorus: "Heaven is holding out for high scores, out where tears pour down." Taken together, these strangely configured yet oddly accessible songs add up to a masterpiece of post-hardcore, of alternative rock, of whatever one might call what Shudder To Think were doing at the time.
It often sounds like difficult music to actually play. And it was, at least at first. Which is why the band played them until they became a part of their physical being.
"We would all just get together and—monk-like, mantra-like—drill these riffs," he says. "First we had to get them into our bodies, because the stuff I was writing were these nontraditional time signatures, but none of us were really trained. Which I think was good because it made us really figure out unique approaches to rhythm and chords. For me, at that point, because of everything Shudder to Think had kind of aspired to and achieved to varying degrees of satisfaction, it was like, 'OK, we can be a band like no other.' If we can be unique, let's really explore that. If anything sounded like anything else, we would just toss it. We were like, let's create new structures and new traditions. In a weird way, the promise of the term 'alternative,' that means do something different. Not do something that sounds like other so called 'alternative' bands."
Shudder To Think bore only a passing resemblance to other alt-rock bands at the time, though Pony Express Record yielded a handful of singles, each of which had a video that aired on MTV's 120 Minutes in the mid-1990s. The first, "Hit Liquor," is something of an odd choice, its time signature continually switching around into what eventually sounds like 11/4, with a clip depicting the band as the crew of a ship. It's the album's leadoff track on the album, and the title track of a preceding EP that introduced Shudder To Think's Epic phase, though it's not the single that earned them the strongest push from the label. That would be "X-French Tee Shirt," a titanic rock opera in miniature, two chords in a tug-of-war set against a voyeurism-through-freight-elevator-window visual that revealed the band at their most soaring and ambitious. Though many of their songs were built around challenging rhythmic structures and unconventional chord progressions, "X-French" does something even more challenging: It stays within two chords for most of the song, and during the final two minutes, just one.
"I had an acoustic guitar and I was in my bedroom at my dads' apartment," Wedren says of writing "X-French Tee Shirt." "We were writing all of this very complex music—many twists and turns. And I think probably the unspoken and unconscious rule was the second something approaches boring, make another choice. So with 'X-French,' it was, 'great we can be clever!' I just want to write the richest…like a full meal in two chords."
Shudder To Think released one more single from the album, a hard-rocking cover of Atlanta Rhythm Section's "So Into You," fed through the band's heavy, abrasive filter. Easily the most accessible of the three, it bears little resemblance to its source material—outside of its fantastic falsetto vocal hook—though "X-French" was the basket in which Epic put most of its eggs. And understandably so; for such a peculiarly structured song, it's built on Queen-level ambition, and with the chops to back it up. To Epic's credit, the label in fact did put their share of resources behind the band and that single in particular. And Wedren says that a lot of people have told him after the fact that seeing the video for "X-French Tee Shirt" on 120 Minutes changed how they heard music—there just weren't enough of those people to give the band a Weezer or Nine Inch Nails level breakthrough. Still, Shudder To Think were given the freedom to make whatever music they wanted to, however left-field it might have been.
"They basically didn't fuck with us," he says. "Michael [Goldstone] is a very smart, sharp A&R guy, and when he came to our shows, he recognized the response the material was getting. Just the transcendence around our shows in that era. It was very intense. Even Ian MacKaye always said we didn't have as many fans as Fugazi, but our fans were just as intense. Just deep, deep—we were all on the same page. We were all taking the same stuff.
"I think Michael recognized that and signed us for that and said 'do it right, get it recorded'," he adds. "We were really unabashedly hoping for a Van Halen-level popularity with Captain Beefheart-level art. I'm not certain that we knew who Captain Beefheart was at the time, but people would ask us about that: 'Do you guys listen to Captain Beefheart? There are some guitar parts that are related.' I remember a story of getting the 'X-French' video into the 'Buzz Bin' or whatever on MTV, and I'm pretty sure they made a deal with MTV where if you make this a buzz clip you'll get an exclusive on the new Michael Jackson video. So they were really going to the mat for us, for this really weird music."
By mainstream standards, Pony Express Records is weird—really weird. Though it's far from the strangest album to be released on a major label in the '90s. The era, in retrospect, became notorious for a post-Nirvana spree that ended up in some of the most peculiar bands being given major-label money, among them Boredoms, Mr. Bungle and various projects involving noise-jazz saxophonist John Zorn. The audacity of Pony Express Record is that the band was aiming for something greater than cult appreciation. They wanted to conquer the world.
In hindsight, an album like Pony Express Record seemed both incredibly ahead of its time, and yet it was the product of a uniquely '90s phenomenon of star-making among underground musicians, the end result of which was often tragic. The mid-'90s became, as Wedren describes it, "midnight black" for more than merely aesthetic reasons. Months before the album was released, Kurt Cobain committed suicide, followed in the next two years by the drug-related deaths of Hole's Kristin Pfaff, Blind Melon's Shannon Hoon, and Jonathan Melvoin of Smashing Pumpkins, with whom Shudder To Think had toured earlier. That coupled with the band's own growing fissures, in particular the growing tension between long-time friends Wedren and Larson, leaves a bitter aftertaste to what was arguably the band's creative and commercial peak. "It's kind of an era that breaks my heart," Wedren says in reflection. "It was just a bunch of kids hinting otherwise."
After parting ways in the late '90s following the release of final album 50,000 B.C., Shudder To Think has since reunited to play a handful of shows, playing Pony Express Record five years ago for the anniversary of long-running Washington, D.C. venue Black Cat. And while the two years spent supporting the album ultimately led to the tensions that led to the band's end, Wedren recognizes the album as one of their two best, a document of a young, driven band at peak performance.
"I think Pony Express Record is kind of monumental. It's like a slab of intent," he says. "And when I listen to it, I love it. But it also brings back a lot of bittersweet feelings. For me, personally, Pony Express Record and Get Your Goat are the purest expression of what was my vision and I think I speak for the rest of the band when I say that."
"We signed a record deal based on that material, which is still kind of incredible to me," he continues. "It's far and away our most difficult album, or least immediately accessible record. But it's one of those records that's such a creeper. If it gets its claws into you. It doesn't let go. You think it's a kitty cat but it's a pitbull, and now it's stuck on your leg."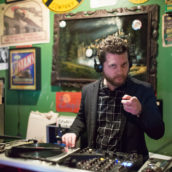 Jeff Terich
Jeff Terich is the founder and editor of Treble. He's been writing about music for 20 years and has been published at American Songwriter, Bandcamp Daily, Reverb, Spin, Stereogum, uDiscoverMusic, VinylMePlease and some others that he's forgetting right now. He's still not tired of it.