Stream the new Ought album, Sun Coming Down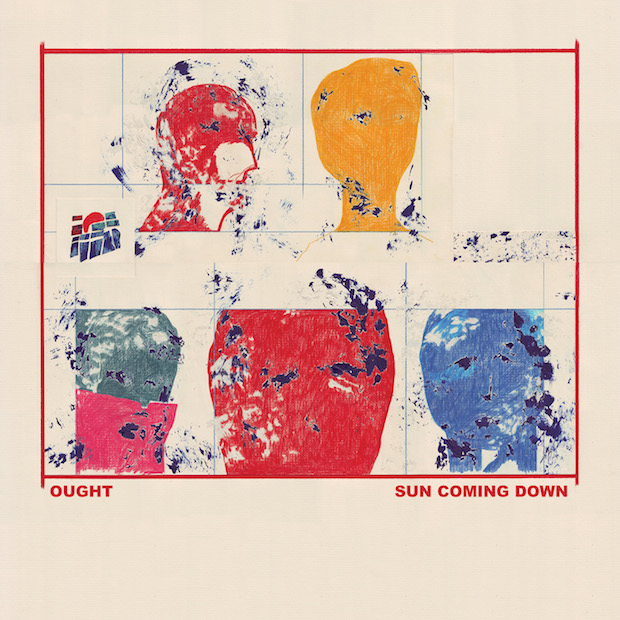 Montreal indie-quartet Ought are on a roll. Last year, they released the excellent debut More Than Any Other Day, which landed among our top 50 records of 2014, and followed it up with a four track EP, which seemed like it was meant to keep us satisfied in the usual gap between records. But now, Ought are all set to release their sophomore effort, Sun Coming Down, next Friday via Constellation. But don't fret, you won't have to wait a week to hear the band's newest round of post-rock influenced indie-rock gems; it's streaming in it's entire, eight song glory below.
Check out our 2014 interview feature on Ought: Seize the Day.
Sun Coming Down tracklist:
1 Men For Miles
2 Passionate Turn
3 The Combo
4 Sun's Coming Down
5 Beautiful Blue Sky
6 Celebration
7 On The Line
8 Never Better
Ought tour dates:
9/17 – Montreal, QC – Ukrainian Federation (Pop Montreal)
9/30 – Boston, MA – Great Scott
10/1 – New York, NY – Mercury Lounge
10/2 – Brooklyn, NY – The Silent Barn
10/3 – Washington DC – Comet Ping Pong
10/5 – Philadelphia, PA – Boot & Saddle
10/8 – Minneapolis, MN – 7th St. Entry
10/9 – Winnipeg, MB – The Good Will
10/10 – Saskatoon, SK – Amigos Cantina
10/11 – Edmonton, AB – Up + Downtown Music Festival
10/12 – Calgary, AB – The Palomino Smokehouse & Social Club
10/14 – Vancouver, CA – Red Gate
10/15 – Seattle, WA – Sunset Tavern
10/16 – Portland, OR – Bunk Bar
10/18 – San Francisco, CA – Treasure Island Music Festival
10/19 – Los Angeles, CA – The Echo
10/20 – San Diego, CA – The Hideout
10/22 – Salt Lake City – Kilby Court
10/23 – Denver, CO – Larimer Lounge
10/25 – St. Louis, MO – The Demo
10/26 – Detroit, MI – Majestic Café
10/27 – Chicago, IL – the Beat Kitchen
10/29 – Toronto, CA – Legendary Horseshoe Tavern