Top 100 Hip-Hop Albums of the '90s: 1995-1999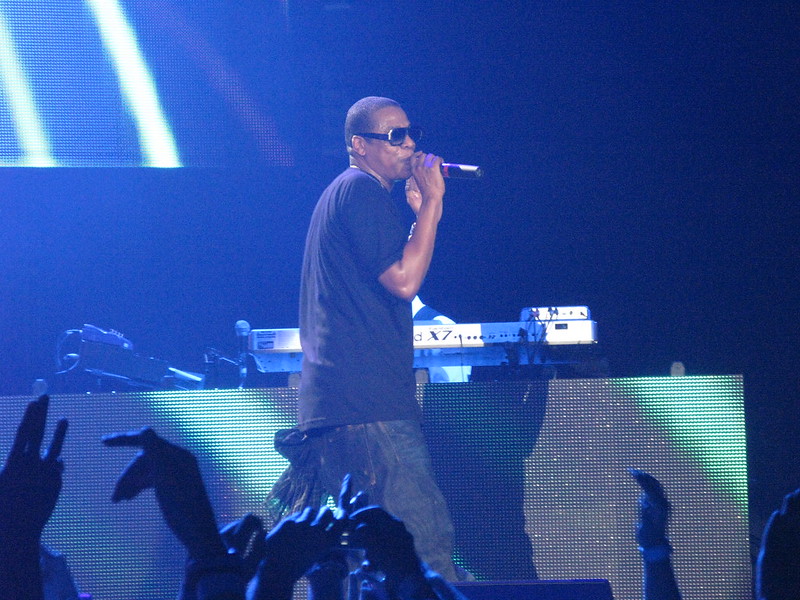 1999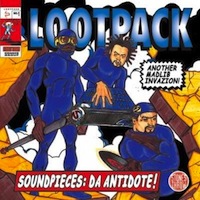 10. Lootpack – Soundpieces: Da Antidote!
(Stones Throw)
Buy at Insound
Soundpieces: Da Antidote holds an important place in hip hop history for the mere fact that it's the first major output from rapper/producer Madlib, who would later go on to orchestrate what might be hip hop's 21st century benchmark: Madvillainy. The intriguing thing about Madlib's production style is that his drum kits are often subdued — in stark contrast with the boom bap that dominated most of the decade — and his samples provide most of the momentum as they tumble forward like square wheels down a hill. On "Questions" the centerpiece is sputtering single pitch tone that's only tolerable thanks to a couple bass licks every few bars and some engaging rhymes courtesy of Wildchild. Lootpack was first featured on Tha Alkoholiks 1993 party cut, "Turn Tha Party Out" and they return the favor here, resulting in the stellar collaboration, "Likwit Fusion." "The Anthem" is a clear standout with Madlib's greasy beat bringing turning Wildchild and Madlib into their most mischievous selves — it's a recurring effect of Madlib's production and while it turned the Lootpack into deviants in 99, it would turn MF DOOM into a master villain only a few years later. – Donny Giovannini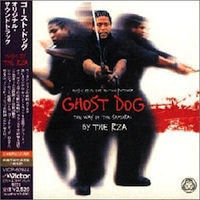 9. RZA – Ghost Dog: The Way of the Samurai
(Victor)
Wu-Tang Clan made most of their bones referencing martial arts—not just the Eastern philosophies that emphasized the symbiotic nature of both physical strength and mental clarity, but the imported kung fu flicks treading a fine line between promoting them and lampooning them. It made sense that the Wu would eventually find their way to the silver screen. It made even more sense that while some members would languish as comic foils (Method Man) or be reserved for soundtrack singles (Ol' Dirty Bastard), spiritual leader and production head RZA would take the high road. He produced the various-artists soundtrack for this film where Forest Whitaker plays a Mafia enforcer living by, and then hemmed in by, the code of the samurai. But RZA released in Japan this film score as well, backgrounds for Ghost Dog's important encounters in homing pigeon coops and gangsters' homes. It's by turns stomping and hypnotic, and also home to rare Clan tracks "Fast Shadow" and "Wu-World Order." It's also a vital link between music made by producer-as-kingpin and that made by producer-as-lone wolf; removed from his comrades' boasting and militancy, RZA's cracked beats foreshadow the next century's growing cache of bedroom electronica. – Adam Blyweiss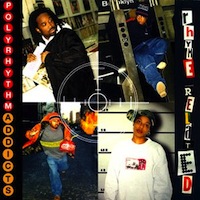 8. Polyrhythm Addicts – Rhyme Related
(Wreck)
Buy at iTunes
The refreshing thing about late 90s hip hop groups like Jurassic 5, Ugly Duckling and Polyrhythm Addicts is that they pay homage to the early days of carefree hip hop without ever flaunting the high horse they're riding. "Take Me Home" rolls along with pure raps and a lightly plucked, spacey beat courtesy of DJ Spinna, whose style would influence scores of underground acts throughout the next decade such as Lone Catalysts, Kev Brown, and One Be Lo. Rappers Mr. Complex and Shabaam Sahdeeq do the beats justice throughout, but Apani B makes the biggest impression raising the flag for female emcees with intricate wordplay and poised swagger. In the world of hip hop, most are emcees are rhythm addicts but few groups supplied the product like this talented collective from New York. – Donny Giovannini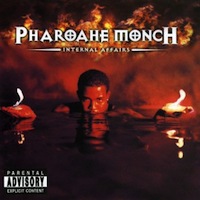 7. Pharoahe Monch – Internal Affairs
(Rawkus)
Having spent most of the '90s riding a wave of incredible hip-hop artistry as part of Queens' Organized Konfuzion, Pharoahe Monch took a different approach with the fierce, hardcore-leaning Internal Affairs. It didn't take long for it to be sidelined as a result of an uncleared Godzilla sample in lead single "Simon Says," however, though being pulled from the shelves — permanently; it's still out of print — didn't stop it from being a cult classic. Boasting production work from The Alchemist, Diamond D and Busta Rhymes collaborator DJ Scratch, Internal Affairs is a glimpse into the blurrier lines between conscientious and thugged-out hip-hop in the coming millennium. Monch shouts out to Queens in "Queens," while giving a contradictorily account of violence. And there's a strange disconnect between the boys' club misogyny of "The Ass" and a more sensitive love narrative in "The Light." It would be more unsettling if Monch didn't make it all work with his uninterrupted flow of dynamic verse and sometimes-hard, sometimes-jazzy production to back him up. The contradictions are there, but when delivered with as much verve as they are here, they're practically subliminal. – Jeff Terich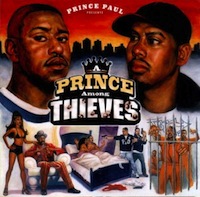 6. Prince Paul – A Prince Among Thieves
(Tommy Boy)
Years before R. Kelly turned it into self-parody, the hip-hopera concept was mastered by producer Prince Paul in his album A Prince Among Thieves. At nearly 80 minutes long, it's definitely a vanity work, but it's so well done that you can't help but listen until the end. Further, Prince Paul pairs his story of drugs and corruption — a chronicle of Tariq, an aspiring rapper who is seduced into the drug underworld because he needs money — with elaborate, cinematic production that brazenly flies in the face of rap's "keep it real" doctrine. By disavowing any biographical connection to his story (similar to what Curtis Mayfield did in his soul soundtrack masterpiece, Superfly), Prince Paul set the stage here for later rap concept albums such as Deltron 3030. Perhaps most impressive, though, is the writing, which allows the story to flow consistently and clearly through the rapping and keep the listener's interest during the surprisingly competent intermission scenes. All in all, A Prince Among Thieves ranks among the best in Paul's oeuvre, and easily near the top of 1999. – Connor Brown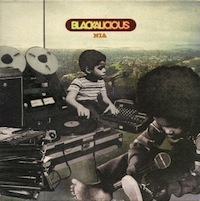 5. Blackalicious – Nia
(Quannum)
Buy at Insound
So much of hip hop in the 90s was showing other emcees that you had found it — that flow, that rhyme pattern, that voice, that made you better than everyone else. Like all good rappers, Gift Of Gab never lacked confidence, but he also knew that he was on a continuous quest to be a better emcee, always experimenting, always refining. Part of his growth over the years came from challenging himself through different constraints; on "A to G" he literally goes through the alphabet, A to G, where each word corresponds to that letter for a few bars. On the following cut, "Cliff Hanger," he sees how well he can rap through a twisting action movie plotline that plays like an Indiana Jones film on acid (or directed by George Lucas I guess). Longtime friend Chief Xcel provides almost all the beats throughout, including a simplistic, chopstick piano melody for "Deception," where Gift of Gab takes the listener through the tragic arc of a rapper who blows up, loses respect for the craft and is left with nothing. The song's chorus provides some cautionary words that couldn't be more apt at a time when hip-hop's mainstream was chewing rappers up and spitting them out: "Don't let money change ya." I doubt Blackalicious ever faced any serious temptations to sell out, so to speak, but their constant quest to deliver good music resulted in a fruitful career that began to fully blossom on Nia. – Donny Giovannini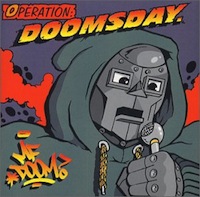 4. MF DOOM – Operation: Doomsday
(Fondle 'em)
Buy at Insound
The story of how Daniel Dumile became MF DOOM is born of tragedy and triumph, at times mirroring the kind of comic book villain he patterned himself after. In the early '90s, Dumile had a bright future ahead of him as one of the clever emcees in NYC crew KMD. But in 1993, his brother and bandmate DJ Subroc was killed in a car accident, and the group was dropped from Elektra Records, their second album Black Bastards shelved due to inflammatory cover art. Dumile retreated from performing, living "damn near homeless" as he put it, and ultimately swearing revenge against the industry that tossed him aside.
Fulfilling this fantasy, Dumile donned a tin mask and reinvented his identity at open mics at the Nuyorican Roots Café in Manhattan. Borrowing his schtick from Marvel Comics baddie Dr. Doom, MF DOOM announces in "Doomsday," the first non-skit track on Operation: Doomsday that he "came to destroy rap." And in spite of his cartoonish motivations, the album is warm and loads of fun, led by a charismatic villain who's less diabolical than endearingly mischievous. His deadliest skill is his lyrical ability, throwing down eye-popping gauntlets like "The super muthafuckin' villain grip the mic wit an iron hand/Throwin' emcees to the fire from out the fryin' pan," from "Go With the Flow." Elsewhere, the album is laugh out loud goofy, as displayed through DJ Cucumber Slice's shouts at the end of "Rhymes Like Dimes": "What are you supposed to say on the end of records? I dunno/ YEAH!/ mashed potatoes/apple sauce/buttery… biscuits." This was just the beginning of DOOM's kingdom of microphone menace — his masterpiece would arrive five years later — but it's better proof than any that rapping well is the best revenge. – Jeff Terich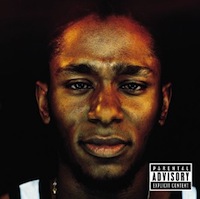 3. Mos Def – Black On Both Sides
(Rawkus)
Buy at iTunes
This album seems to represent a new fold in hip-hop, one where creativity comes less from establishing a new extreme as it does from creating a unique amalgamation of what has come before it. Fela Kuti, Eric B & Rakim, Aretha Franklin, the Beastie Boys, Dionne Warwick, Gil Scott-Heron, Biggie, Snoop Dogg, Erykah Badu, James Brown — the samples come from every extreme, yet the long list of producers, whom Mos Def worked with much of the time, were mostly fresh faces to hip hop who would use their credits on this album to grow careers. This makes me wonder how conscious, if at all, they all were of taking all these parts and putting a new spin on them to create a greater sum. "Do It Now," which is basically a reprisal of James Brown's seminal "Say It Loud, I'm Black and I'm Proud," embodies this idea most literally, while "Mr. Nigga" does a more singular job of it, with Q-Tip's presence during the chorus making slightly more obvious the allusion to A Tribe Called Quest's "Sucka Nigga." I guess you could say this is the most uniquely creative tribute album to Black music there is, but that doesn't seem to do it justice, as it transcends all of the extremes represented within it. – Justin Stephani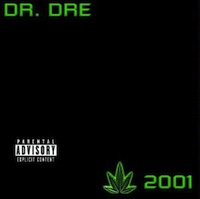 2. Dr. Dre – 2001
(Aftermath)
Buy at iTunes
By the end of the 1990s, most had all but given up on ever hearing a follow-up to Dr. Dre's breakthrough debut, The Chronic. In Dre's defense, he had every reason in the book not to release another solo record. He was one of the most sought after producers in hip-hop and seemed to have the Midas touch for developing new talent (Snoop, Eminem, 50 Cent, etc.) Finally, in late 1999, Dr. Dre dropped his sophomore effort, the inexplicably titled 2001. Although the title of the album caused some to scratch their heads, 2001 picked up right where Dre left off, with hazy smoke-filled raps and monster beats that saturated the streets. On top of Dre's heralded return to the mic, he brought along a star-studded cast of characters to guest throughout. And just like that, before hip-hop knew what hit it upside the head, Dr. Dre reclaimed his West Coast throne with an album full of throwback G-Funk that still thumps hard to this day. – Ryan Brun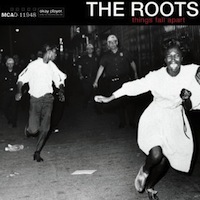 1. The Roots – Things Fall Apart
(MCA)
Buy at Insound
A voice in "Act Won," the intro track to The Roots' Things Fall Apart states, "Inevitably, hip-hop records are treated as though they are disposable… They are not maximized as product, not to mention as art." Unfortunately, there will always be those who don't actually treat hip-hop as a serious form of art. The Roots, however, have spent a two-decade-plus career using beats and rhymes as the foundation of a stunningly consistent artistic oeuvre, their most transcendent moment being 1999's Things Fall Apart.
In the middle of the peak of dominance by the Soulquarians (which is synonymous with "neo-soul," which is another word for "albums featuring instrumental backing by The Roots"), Things Fall Apart was the sprawling opus that not only proved them as one of the best bands in the game (and almost literally only hip-hop band in the game), but one of the most consistently creative hip-hop acts of the '90s. While lengthy, Things Fall Apart has essentially no lows, the Philly crew nimbly transitioning from hard-hitting boom-bap singles ("The Next Movement") to hypnotic jazz rap ("Ain't Sayin' Nothin' New") to surprisingly affecting love ballads ("You Got Me") to drum-DJ jam sessions ("? vs. Scratch"). A record in any genre that displays as much range without dropping in quality is rare, let alone during a span of time in hip-hop where filler was the genre's greatest scourge. Things Fall Apart is most certainly a brilliant piece of art, and a hip-hop classic. – Jeff Terich
You might also like: