Treble Roundtable: Halloween party essentials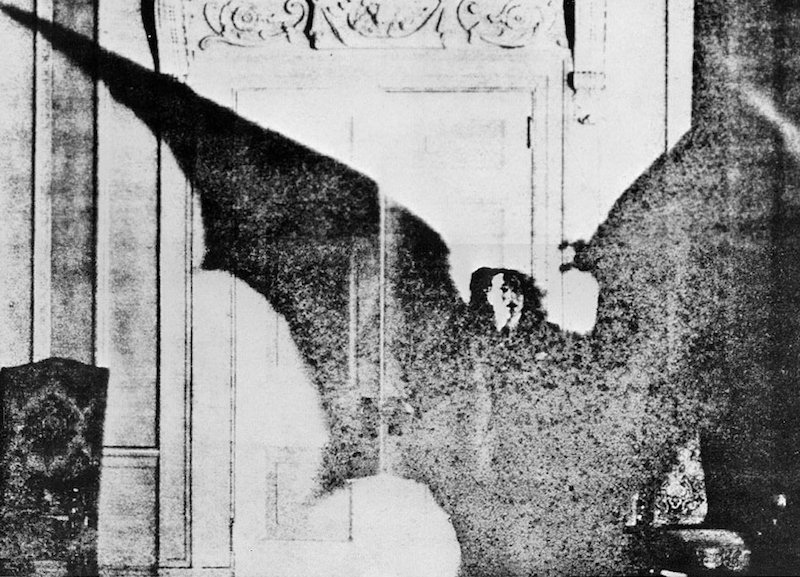 Welcome back to the roundtable, in which Treble's writers engage in a casual discussion on music, pop culture and our relation to both. Got a question for us? Feel free to send it over to [email protected] with the subject "Roundtable topic."
This week's topic: Halloween is just ahead of us, and that brings us to one of our favorite topics—spooky music. So we decided to talk about the music that we're actually planning on listening to for All Hallow's Eve. So let's get right to it: What song is an essential for your Halloween playlist?
Jeff Terich: I'm the kind of person who listens to dark, spooky music all the time—when Nick Cave is one of your favorite all-time artists, then it's basically a lifestyle. But I tend to lean toward two eerie classics. First, Bauhaus' "Bela Lugosi's Dead" is an absolute must, a nine-minute goth rock dirge that clears the bats out of the belfry and brings them onto the dancefloor. The other one is Mobb Deep's "Shook Ones Pt. 2," not a traditional Halloween song, but one of the most chilling rap songs ever recorded—Complex named it one of the 25 most violent rap songs of all time, plus there's that bit about using nose-bones to stab people in the brain. Also, somehow, Havoc and Prodigy turned a sample from Herbie Hancock's Fat Albert Rotunda into the creepiest flip of all time.
Timothy Michalik: Though the Geto Boys are considered an institution in the bizarre realm of horrorcore, one of their most notable contributions, "Mind Playing Tricks on Me," samples the relatively upbeat "Hung Up On My Baby," composed by Isaac Hayes for the Tough Guys soundtrack. When "Mind Playing Tricks on Me" arrived amidst a storm of breakthrough stylistic alterations in hip-hop happening across the United States, the Geto Boys proved the south—more specifically Houston—had as much to offer as any New York borough. Scarface, Bushwick Bill and Willie D disfigured the incredibly emotive guitar lick from Hayes' original and composed a frightening story of mental illness and violence; as Buckwick Bill famously spits "It wasn't even close to Halloween / It was dark as fuck on the streets / My hands were all bloody, from punching on the concrete," it paints an image unlike any other up until that point in hip-hop. "Mind Playing Tricks on Me" is the definitive Halloween song, not so much for its dramatizations of violence and mental illness but its humanistic awareness of what can happen when you're sittin' alone in your four cornered room.
Adam Blyweiss: If my writing on early industrial and EBM acts hasn't already given it away, I'm an all-day sucker for "(Every Day is) Halloween" by Ministry. I became a fan of it via Twelve Inch Singles (1981–1984), the Wax Trax! curiosity that first heralded Ministry's transition from synthpop also-rans to industrial metal firebrands, but its power was driven home to me on dancefloors in Philadelphia's long-running dark music scene DJ'd by the likes of Mike Saga and Robert Drake. Instead of addressing the supernatural, Al Jourgensen leads the first incarnation of the band in a celebration of the outcasts and misfits among us. They respond to the accusing tone of normals and squares ("Why are you dressed like it's Halloween?/You look so absurd, you look so obscene") with the suggestion that those people represent a worse kind of weird than punks and goths ("Why should I take the abuse that's served?/Why can't they see they're just like me? I'm not the one that's so absurd"). It's the finest moment in Ministry's early history, turning pounded-flat drums, squiggly marching keyboards, and signature "bomp-bompbomp" onomatopoeia into an anthem for the leather-and-latex crowd.
Liam Green: I'm of the opinion that Halloween songs should actually scare the shit out of people. This is more nuanced than one might think: Pharmakon's "Bestial Burden" is the sort of trip into hell that Slayer or even Bathory could never dream of taking, despite describing a seemingly simple illness rather than blood and guts. And Nine Inch Nails' scariest song, in my opinion, is "I'm Not From This World," an instrumental. That said, horrorcore also earns my scare-respect despite often being exaggerated for perverse comedy, with Geto Boys' "Mind of a Lunatic" the indisputable king of this grotesque castle. It's just plain horrific, with none of the mordant wit a more mature Scarface, Willie and Bushwick Bill would later offer. If you forgot that Eminem was actually kinda scary once, try "Remember Me," a menacing collaboration with RBX and Sticky Fingaz that ends in bloodcurdling screams, and on the more satirical side, it's hard to beat Gravediggaz' "Diary of a Madman" (sensing a pattern here?) and "1-800-Suicide." But for "most horrific musical experience possible," there's still nothing on par with "Frankie Teardrop" by Suicide. I once may have recommended leaving the lights on for this track, but fuck it. These are times in which to confront horror on its turf, in the dark.
John-Paul Shiver: Start off with Rockwell's "Somebody's Watching Me" featuring The GOAT MJ singing the hook and delivering that paranoia with personal weight. Maneuver over to the theme from "Deliverance" to keep things extra creepy and wrong. And finish off the trifecta of scary dances with the Zombie Apocolypse theme song "SuperPhreak" by UK electronic music producer Slugabed.
Ben Dickerson: I feel like lately all I write about on the site is Lil Wayne, so I'm going to stick to my guns here on this Halloween tip and go with 2008's "Playin With Fire." This song got removed from later copies of Tha Carter III, and that's really a shame, because it's one of my all-time favorite Wayne tracks, the one where, to me, he sounds the most chillingly unhinged. The full gospel-howl chorus from Betty Wright is great, but the best part of the track is the third verse, repurposed from a mixtape track. Over ascending movie-theater strings and a grim piano loop, Wayne lays out a vision of New Orleans dfined by its dark corners: "Follow and I lead you / The bottles, the battles, the beetles'll eat you." And then, he dives into the memory of one of his mother's boyfriends beating her until Wayne pulled a knife on him: "'Member when I went into the kitchen, got the cleaver? / He ain't give a fuck, I ain't give a fuck either / You could see the devil, see the devil in my features." He sounds terrified, for his mother, of the man, and of his own power. Very, very scary, like shit you see in the movies.
Paul Pearson: I did a Halloween special last year on my R&B oldies show Star Time which featured a bunch of fairly light-hearted songs about monsters, evil, witchcraft, and walking on gilded splinters. But I also played one song that was truly scary: "Dead" by Cresa Watson, pretty much a note-for-note cover of a song by Carolyn Sullivan. I don't have any supplementary information on either of those singers, which makes the whole thing more ghostly. It's three minutes of understated despair with a hesitating organ part. Ha ha, "organ part."
Brian Roesler: I am a simple man. I am driven by simple concepts. That's why I turn on The Misfits' Earth AD and Walk Among Us and proceed to do my best Danzig impression for around 20 minutes. I get tired after that and kind of just hum anything that's left. I eat some candy.  After that I usually throw on Ennio Morricone's The Thing soundtrack and deeply question whether or not I am in fact alive, or just a part of some gestalt alien psychic energy. I have never found a conclusion to that answer, so every Halloween is a guaranteed exercise in existential dread, my terror being fueled by equal parts horror punk bravado and bone-chilling orchestral delight.
Wil Lewellyn: I see Hallowen much in the same way I see Marvel Comics' Thor. His comic books are very entertaining with their phantasmic science-fiction twist on the Eddas. However Thor is an actual deity who in one form or another—at least in mythology—has been around longer than other gods who don't fare so well around hammers. Having grown up a poor goth child the muggle trappings of Halloween are images and sounds that are a constant for me the other 364 days of the year. So the rest of the world catches up with me and watches / listens to what I ingest everyday. Then there is the fact Halloween is one of my most revered religious holidays. So for the purpose of ritual I like to get prepared by listening to Diamanda Galas' The Litanies of Satan or Mercyful Fate's Don't Break the Oath  and then for actual ritual have a playlist that mixes Wardruna and Dead Can Dance.
William Lewis: Halloween isn't really a thing in Australia the same way it is in the U.S. In fact, beyond the age of about 10, it's not really a thing at all. So my Halloween experience is largely fading memories of half-hearted dress up days in Primary School where we'd overlay our rudimentary Hollywood understanding of the holiday onto activities like trying to carve pumpkins and baking monster-shaped cookies—all soundtracked by the likes of "Monster Mash" and Michael Jackson's "Thriller." There was one year upon reaching the glory of adulthood where one particularly plucky friend of mine tried to throw a proper Halloween party. It was actually going rather well until some helpful guest got access to the sound system, put on John Carpenter's original Halloween theme, switched off all the lights, donned a Michael Myers mask and proceeded to scare the living bejeezus out of everyone. Sounds all fun and games until another especially faint-hearted guest promptly called the police. Yeah…we don't do Halloween well in Australia.