Treble Roundtable: Worst-Ever Concert Experiences
Welcome back to The Roundtable. Let's get back to the conversation. In case you're new to it, this is where Treble opens up to our readers about our individual experiences on a more personal level, without putting too much of a critical eye on it. Not that the eye ever shuts — this is simply a casual conversation. Got a question for us? Feel free to send it over to [email protected] with the subject "Roundtable topic."
This week's topic: Now that two weekends of Coachella are behind us, and festival season is officially open — and we've already discussed our favorite shows of the last decade — it seemed a good time to revisit the shows we'd like to forget — What was your worst concert experience ever?

Adam Blyweiss: I have two concert experiences, both festivals, that were singularly terrible for different reasons. Having been parented out of traveling to Lollapalooza 1992 to spin on its Ministry-Pearl Jam axis, I cemented plans to attend the festival's first visit to Philadelphia in 1993. My first-ever trip to a festival was, shall we say, poorly chosen. It was particularly balls-hot even for July, we were set up on the dusty ground of the recently-demolished JFK Stadium, and security was particularly dickish about bringing in water and umbrellas for shade. Then Rage Against the Machine decided to open things up with their infamous naked PMRC protest, and the show went downhill from there. Each of the bands that year had initially piqued my interest, but put together it was still a remarkably inferior lineup compared to the two Lollas before it. Far from the action, crazy from the heat, and having skipped the second stage entirely—my apologies to hometown legends The Goats—I left during Fishbone's set (who leaves during a Fishbone set?!) and don't remember a single thing about any other performer. No, really, to this day I claim I've never seen Front 242 even though I watched them play here.
On a professional level, I was also asked by a website not named Treble to cover the Coachella festival in 2006 after having done so the year before. My plan of renting an SUV, sleeping in it at nearby Lake Cahuilla, and taking the short drive into and out of the festival had worked out great in 2005. So I land at Los Angeles International and get to my car rental spot, where the 2006 itinerary comes to a screeching halt: I can't rent an SUV because my driver's license has expired. Not only am I freaking out that my show coverage and makeshift lodging are both screwed, but there's a non-zero chance that I will somehow be stranded on the left coast—remember, this was only five years removed from the 9/11 attacks, full of colorful threat levels and implications of tighter security. Thankfully, I am able to impose upon my editor to bus over and crash with him. We Craigslist a field pass so I can camp with him at the festival (which is saying something, because I fucking hate camping with a capital HATE). Later, I will even make my way onto a plane back home under TSA's not-so-watchful eye.
In between, the festival itself was something of a wash for me. I wrote up and photographed a lot of unremarkable acts (Section Quartet, anyone? Infadels?), listened to a surprising amount of bad and problematic sets (The Juan Maclean, The Zutons, Imogen Heap), and made some Damoclean attendance choices I would go back and reverse if I could (I watched Mogwai instead of the denouement of Sleater-Kinney, and Digable Planets instead of an introduction to Gnarls Barkley). This was also the year that the mainstream took a dump on the lineup and the fans in the form of Madonna, who overtook and oversecured the festival's dance tent on Sunday only to underperform in it—thankfully, I was watching Tool and Massive Attack at the time. But you know how they say that if you remember Woodstock, you weren't really there? Well, I was at the debut of the Daft Punk pyramid but I don't really remember it, at least not how others do. I was there under duress and out of sheer curiosity, having been supremely annoyed by their then-recent release Human After All. Sure, I was pleased and surprised by the results of their light show and live megamix but if I'm being honest, it wasn't until I found the buzz, cellphone videos, and bootleg recordings online in the following days and weeks that I realized just how big of an event it had been.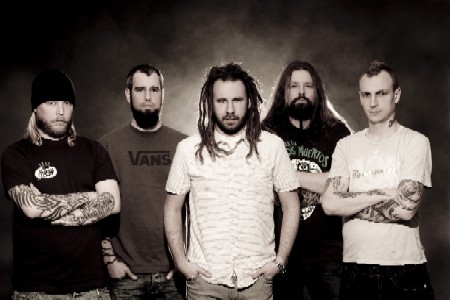 Dakota Foss: Outside of that Nile show (which turned out to be my favorite experience with an artist), my worst concert experience is easily when I caught In Flames on their Come Clarity tour around 2006. After catching the surprisingly good opening act (this would turn out to be The Sword), the night quickly turned sour with Lacuna Coil's brand of derivative radio metal. It was crowded, the band was sloppy, and I got inadvertently out-of-my-mind high thanks to some jerk next to me. I'm talking "out of body experience high," which was scary as hell for good-natured 15-year-old me. In Flames came on and played none of the classics that we clamored for and sounded as if they were just going through the motions. Hell, even the singer said that they were tired and just wanted to go home. Who does that?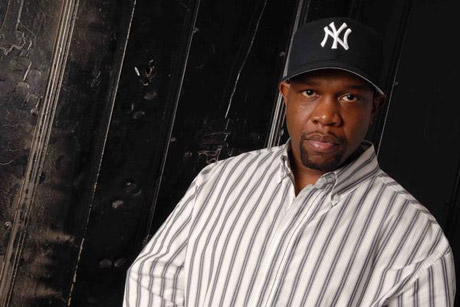 Donny Giovannini: Hip-hop artists from the '90s don't seem to tour much these days. Sure, the absolute legends (Nas, De La Soul, Jay Z, Wu Tang Clan, etc.) still run normal circuits, and Rock The Bells usually throws in a few token '90s acts — but where have all the underground emcees gone? I'm not sure I'll ever see Organized Konfusion, the Boot Camp Clik, D.I.T.C. or Digable Planets perform live — a realization that used to really bum me out. I say "used to" because a couple years ago I got the opportunity to see one of my all-time-favorite rappers, Jeru The Damaja, and immediately wished I hadn't.
In hindsight, the venue alone should have tipped me off that this was going to be a horrible show. Jeru was slated to play at some place called Club Six, a venue that not only had I never heard of before, but also one located in the worst part of San Francisco — the Tenderloin. After nervously parking my car on the most well-lit part of the street I could find, my friend and I walked over to the venue, hoping that since we were getting there around 10, Jeru would be taking the stage soon. We quickly figured out that Jeru wouldn't be going on until at least 11:30, which wouldn't have been too much of a bummer if the club we'd just walked into wasn't a complete ghost town. My friend and I did the only thing we could do — pound drinks at the bar until either Jeru came on or we forgot where we were. After a few minutes, I caught sight of a large, heavily dreaded man approaching a woman at the end of bar. Sure enough, it was none other than the Dirty Rotten Scoundrel himself, spitting game at some random woman who he had presumably just met. After 10 minutes or so, the two got up and went backstage together. Jeru clearly had his swagger intact, I was just hoping he'd be showing it off on-stage rather than at the bar.
After enduring two opening acts, which consisted of a house DJ spinning classic hip-hop and a local rap group that I've tried to block from my memory, it was finally time for Jeru to come on (!). Then, 30 minutes later, he actually did(!). By this point the audience must have been at least 12-15 people strong (including the five people with their backs turned at the bar) and for some reason Jeru thought it would be a good idea to ask for some crowd participation. In a normal concert setting any one fan can easily opt out of "throwing their hands in the air" or "making it clap," but in this case, with such a small audience and Jeru standing literally feet away, not cooperating felt like a personal insult. As my right arm waved awkwardly in the air (8 Mile-style, of course) Jeru cruised through abbreviated versions of "Brooklyn Took It" and "Ain't The Devil Happy." After the latter track, he made a solemn announcement: "Yo, this club owner isn't going to pay me my money tonight so unfortunately this is going to be the last track." Before I had time to decide whether or not I was relieved or disappointed, the iconic water-droplets beat of "Come Clean" came on and Jeru mailed in two verses before actually coming in at the wrong spot at the wrong spot for the third verse.
Now, Jeru didn't sound bad per se. In fact, if I had closed my eyes he probably would have sounded pretty damn close to his 1994 self. The problem was that, after listening to his classic debut album so many times, I couldn't help but expect the real-life Jeru to appear on stage with a golden aura over him and legions of die-hard fans in front. While this show certainly shattered those expectations, it was a good reminder that some legends are best kept on record.
A.T. Bossenger: While I'm tempted to borrow the events of Sun Kil Moon's "Ben's My Friend," and claim them as my own concert horror-story, I have to say that I've had pretty good luck (discretion, maybe?) when it comes to going to shows, and I've never really had a concert experience that wasn't worth it. However, while every band has been more than worthwhile, I've commonly encountered a particular sort of music-venue-establishment that I think shouldn't exist. No, scratch that. I think it should die a miserable, burning death and take a hot trip through hell before resting in a lake of fire.
I'm, of course, talking about the unholy phenomena of Middle-of-Nowhere All-Ages Shit Factories. Notice I didn't just say "all ages venues." I love all ages venues. I have nothing but respect for places that go out of their way and sacrifice a decent wage for the greater good of letting younger folks see great, live music. In fact, I think all-ages venues are crucial to growing a decent music community in any town or city, regardless of size.  What I hate are giant warehouse bars 20 miles outside of Bumfuck, America that take advantage of the fact that there aren't any real all ages venues within a stones throw. These places charge high prices: FOR EVERYTHING: $25+ per a ticket; $6 for a "draft beer" that's actually a bottle of Blue Moon; $3 for a bottle of water. And you have to buy the bottle of water, because the venue is actually a giant warehouse without air conditioning, and — because you're in a warehouse with hundreds of people and heat lamps and smoke machines — it just so happens to be 200 degrees. You can usually buy shitty pizza and hotdogs too, but I've never ventured far enough to find out how much a rip off those "edibles" actually are.
Once you finally see the band you've been waiting for, you're stuck with a bunch of bratty sixteen-year-olds who make up fun games during the band's set. Games like "Push your way up to the front and put your grimy teenage hands all over Alex's face." Or, my favorite, "See how many times I can step on Alex's feet." But, the worst part about these venues, is the band you went there to see is almost never the headliner, no matter how good or popular they are. In my most recent experience (and — fingers crossed — last) at a venue like this, a friend and I drove four hours to see Deafheaven. They were opening for Between the Buried and Me, which is fine and all, but not really my speed when it comes to metal. Because Deafheaven weren't the headliner, their set was severely short, even for an opener. But that wasn't even the bad part. All of the kids in the audience clearly didn't know or care about Deafheaven — a band that put out my favorite record of 2013. They stood there, rather impatiently, in their Between the Buried and Me letter jackets (that's a real thing; I'm not even prepared to attempt an explanation of why, but — dead serious — that's a real thing) not really knowing what to do with the music. Every now and then, one of them would try to mosh, which would fail pretty quickly because, no matter how "blackened" it is, progressive shoegaze is pretty difficult to move to.
So yeah, that all really sucks. But you know the saddest thing about Middle-of-Nowhere All-Ages Shit Factories? No matter how easy of a gig it is, no matter how much money they might be raking in, it's always pretty clear that not even the band wants to be there. Seconds after their set, the band is as far away as possible.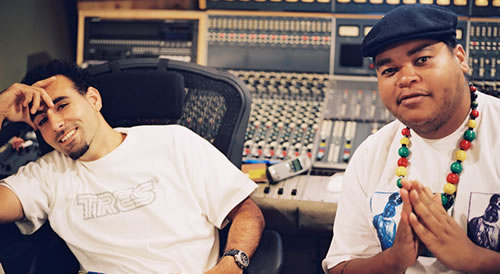 Giovanni Martinez: I've been fortunate enough to mostly avoid bad concerts, though there are a few that stick out now that I've thought about it. The first that comes to mind happened back in 2010 in Sacramento. The venue itself was pretty awkward — with mediocre sound — but in the past had hosted some pretty sweet events (Beat Swap Meet, a Tera Melos show, my friend's poetry reading and just recently The Evens played there). That fall, People Under The Stairs were doing a house-party themed tour, and though it was brief, Sacramento was one of the stops — which was unusual, considering not many decent hip-hop acts typically pass through here. In my mind it was going to be amazing; it turned out to be a complete shit show. I was surrounded by hip-hop snobs (an ironic comment coming from me), annoying locals and annoying teeny boppers all decked out in Team Supreme gear. Not to mention the putrid smoke of cheap weed as I was trying to enjoy myself. C'mon… if you're going to a PUTS show, at least bring some decent shit. Even worse, when PUTS hit the stage, Thes One couldn't get the damn sound to work properly, which proved detrimental to the entire show. Dude was pissed, but managed to carry on with Double K. Somehow, those two made it work under horrible circumstances. The other redeeming part was  getting a photo with the two and then getting the fuck out of there.
My other experience stems from two local festivals held here. I'm a bit weary of a lot of events that happen here, mostly because it's a dead music scene that's kind of lame (At least Death Grips made it out alive). I won't name the festival, but the past two times I've gone have been awful. The first instance, I bought my ticket via Groupon (Bad sign) and Neon Indian was supposed to be headlining, performing new tunes from his then upcoming album, Era Extraña. Two weeks before the event, he cancelled because of family issues (I asked Neon Indian during his tour, he confirmed it, though I've heard otherwise) and The Chain Gang Of 1974 took his spot —and what a shit show that was. The following year, !!! played the same festival. I was stoked to see them play new tunes, only their set was delayed because of sound issues and then during their set, someone had the nerve to cut them short (For fucking Grouplove, no less). The band was already irritated, so as soon as they cut Nic Offer's mic (He screamed the lyrics after), I saw Mario Andreoni say to the rest of the band "Fuck it!" and they kept jamming until they were kicked off stage. Also, Chromeo headlined that year and I would've had a better time at home listening to Prince albums. Haven't been to the festival since.
Jordan J. Michael: Vice recently ran a string of columns about the "American Bro," and it got me thinking ofthat time a few years ago when about 571 of them were all smashed into this low ceiling club to see Passion Pit. If you know anything about the "American Bro," then you know that this dude doesn't care what drinks or bodily sweat he pours over you, just as long as he gets his fucking rocks off, wishing, just really hoping that he makes it all the way to the stage, flailing and jumping uncontrollably, just to slap Michael Angelakos a high-five before getting assaulted by overzealous concert security. The obnoxiousness of the event got to such a high level that I almost had to strangle the American Bro; these shirtless bros wearing neon sunglasses, repeatedly knocking into my friends and I like battering rams, on too many drugs for their own good. Indeed, there was a lot of energy, and Passion Pit was rocking out amid crazy laser lighting, but we couldn't ever see the band, or let alone pay that much attention; we were getting trampled to death. Somehow, we made it through the entire set, walking out covered in complete rancid mess, only to scream at each other on the car ride home about how awful the experience was. Here's two reasons why the show was a complete failure: the venue exceeded its capacity by a long shot, and almost everyone there acted like they had just won the Super Bowl. Oh, yeah, there was confetti, too. Hey, at least the American Bro had a fantastic time.
Paul Pearson: The sole time I saw David Bowie was during his catastrophic, badly remembered 1987 Glass Spider tour. The whole afternoon and night was a disaster. The show was outdoors in San Jose, the weather was humid, X opened up and Peter Frampton played guitar for Bowie. Midway through X's set I fainted. I had no idea why; I hadn't been drinking (I was underage anyway), I think I'd had enough food, and I hadn't taken any questionable substances. The only other time I'd had a mysterious fainting incident was as a child, when I passed out in line at a roller coaster at Magic Mountain. It turned out that someone fell to their death from that same roller coaster that day, so I figured it was some kind of psychic, pre-emptive protection so I wouldn't have to see the horror up close.
So I suppose whatever psychic force was in action was trying to prevent me from seeing David Bowie's Glass Spider tour. I do wish I'd listened.
Jeff Terich: I'm lucky enough to be able to say that my bad concert experiences have all been dramatically overshadowed by good to great ones, and to a lesser extent, the decent to forgettable ones. (I saw Creeper Lagoon in 2002? Huh.) But there's a few that stand out for various reasons. There was Coachella 2004, which was so hot that I felt like I was going to collapse from heat exhaustion even before clearing the line to get in. There was the time Ryan Adams both sustained a head injury and spent a good amount of his stage banter dealing with hecklers (though the performance was strong). And there was the time I thought I was going to get squished at a Placebo concert, a la The Who at Riverfront (and later spent $6 for a cup of water and was sternly informed that it was the plastic cup that warranted the charge).
But my actual worst concert experience occurred on Election Night 2004. Let me preface by saying that I was a Kerry voter, so the tension in the air that night was thick enough to be dipped in batter and served country fried, and would really only get worse as the votes continued to accumulate. It looked bad. Then it looked worse, though as I recall the race wasn't called until the next morning. (We were all holding out for Akron, Ohio — it wasn't enough.) So how did I spend that night, when most of America was glued to a TV set? I saw Ted Leo and Q and Not U at Porter's Pub on the UC San Diego campus. A classic "it seemed like a good idea at the time" situation, a punk rock show is generally a good place to be when you're looking for like-minded people to be around during a political event. And at the very least, both Ted Leo and Q and Not U worked hard to put on a good show. But poor sound and underqualified student volunteers thwarted those efforts.
I'm pretty sure that Q and Not U actually did finish their set, but after numerous microphone failures and technical problems, it only really seemed like half of it was even salvageable. On one hand, I kind of felt bad for the kid assigned to handle sound that night. On the other hand, I didn't, actually, considering he ended the night hurling obscenities at everyone after he dropped the ball. The show fell apart, and Bush was winning, but Q and Not U singer/guitarist Chris Richards was nice enough to greet people outside and reassure us that they'd be back soon. They didn't. They broke up. And now Richards is probably more famous for how much he hates Arcade Fire. Sigh…
Got a roundtable topic for us? Suggest one in the comments below.
You might also like: