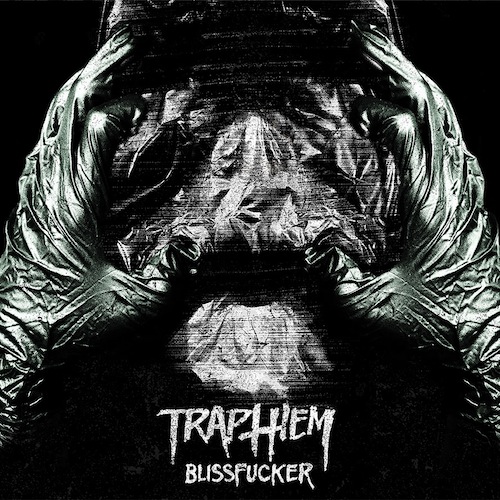 Buy at iTunes | Buy at Insound (vinyl)
There's a certain pattern to heavy genres; the longer they last, the harder they fall. No matter how gut-wrenchingly brutal your favorite niche sound is, the more it's done, the less striking the appeal remains. That's not to say that a genre like black metal or grindcore can't have a plethora of amazing albums under its belt, or that there's a limit to how long those sounds can stay relevant. It simply requires innovation and creativity when it comes to performance, influence, conceptualization, or all of the above.
Louisville/Seattle-via-New Hampshire group Trap Them first emerged on 2007's 21-minute-long Sleepwell Deconstructor with a swift take on grindcore, giving heavier focus to the hardcore punk side of the genre's roots. Like fellow hardcore-influenced heavy hitters, KEN Mode, Trap Them were dealers of dark energy and urgency; the record's mood was just as crucial to the package as the sound's aesthetic.
Over time, not much has changed about Trap Them's sound. Despite frequent lineup changes, they've managed to stick pretty close to their hard/grindcore formula. Small changes have occurred, of course. 2011's Darker Handcraft introduced stronger thrash elements, which heightened their sound in terms of attack and grit. On new release Blissfucker, a yet-again-reconfigured Trap Them finds room to play with space a little more, but it's nothing we haven't heard before.
Don't get me wrong, there are some really fun, twisted moments on Blissfucker. "Organic Infernal" is delightfully hooky, and full of engaging blast beats and snare-striking. "Savage Climber" even shows the band venturing to doom-inspired tempo lulls with good effect. But, for the most part, Trap Them are dealing with the same dark energy as usual without bringing anything awfully innovative to the table.
Blissfucker is an enjoyable album. Any thrill-seeking grindcore listener who can't get enough of the genre will find something to love on this record. But in a year when dark, grimey albums like Indian's From All Purity are reaching new levels of execution and innovation, it's hard to believe that Trap Them couldn't do a little better. They clearly have the potential.
Similar Albums:


Black Breath – Sentenced to Life


Converge – Axe to Fall


Nails – Abandon All Life