10 Essential Political Albums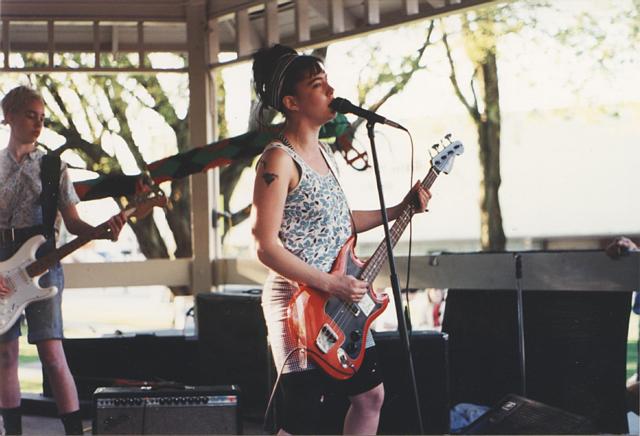 Next week, millions of Americans will queue up at polling places and cast their ballots for the next President of the United States, as well as for hundreds of other measures from state and local office to various initiatives. And while we're certainly ready for campaign season to finally end, we're taking the opportunity to complement the occasion with our favorite political music of all time. We could have gone with protest songs, though we might save that for another time. However, there are a handful of politically charged albums that stand the test of time despite a changing landscape. Some issues are never fully resolved. And some albums sound great no matter when you hear them. Here are ten such political albums.
Photo by JCHaywire, Creative Commons [CC BY-SA 2.0]
---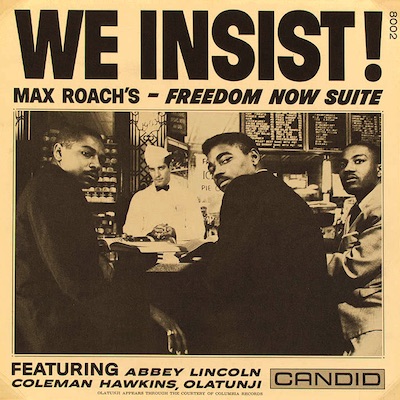 Max Roach – We Insist! Max Roach's Freedom Now Suite
(1961; Candid)
The '60s was a fertile period for political music, with songwriters like Bob Dylan and Phil Ochs providing social commentary through folk songs, but even before that, jazz drummer Max Roach and poet/activist Oscar Brown Jr. composed a profound and deeply moving statement on civil rights and equality titled We Insist!. It's a unique album in the jazz canon in that it pairs avant garde jazz compositions with Abbey Lincoln's sung and spoken delivery, which is in equal turns simple and soulful, as in her slavery hymn "Driva Man," or agonizingly unhinged, as she moans a wordless series of bellows in "Triptych: Prayer/Peace/Protest" that could shake a man to his very core. This is powerful, passionate music that reflects one of the most important struggles in American history, as well as one of the most dynamic blends of melody and spoken word. – JT
---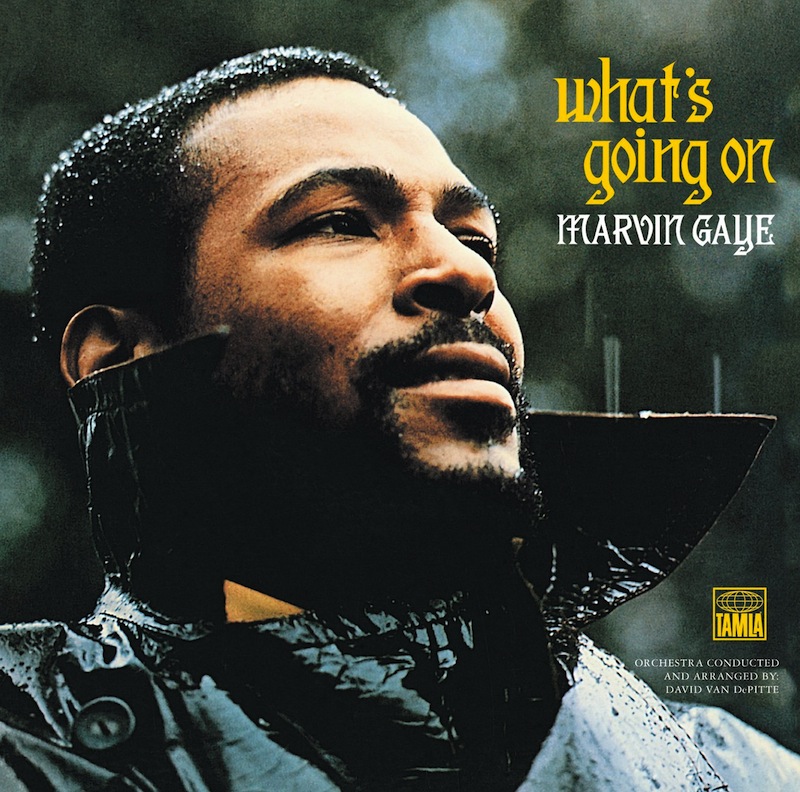 Marvin Gaye – What's Going On
(1971; Tamla-Motown)
The early '70s were an extremely tumultuous time in an America plagued with war and racial tension. Nothing is entirely bad, though: hard times move artists to create great art, and posterity really lucked out in 1971 when Marvin Gaye—having recently re-emerged from depressive seclusion as a new man—released What's Going On, one of the consensus greatest albums in popular music history (and, by extension, an integral album for this list). The record, a song cycle/concept album about a soldier who returns home from Vietnam to find his community ravished by socio-economic strife (a narrative that was reality for Gaye's brother), addresses the profound social injustices that the singer observed around him with a mixture of outrage ("Inner City Blues," "Mercy Mercy Me"), despair ("Flyin' High In the Friendly Sky," "Save the Children"), strained hopefulness ("Right On"), pensive lament ("What's Going On," "What's Happening Brother"), and religious faith ("God is Love," "Wholy Holy") en route to a gestalt masterpiece. The world is certainly a harsh place – Marvin Gaye's life evinced that – but, maybe, just maybe, Gaye hopes, "love can conquer hate every time." Indeed, Marvin. Indeed. – CB
---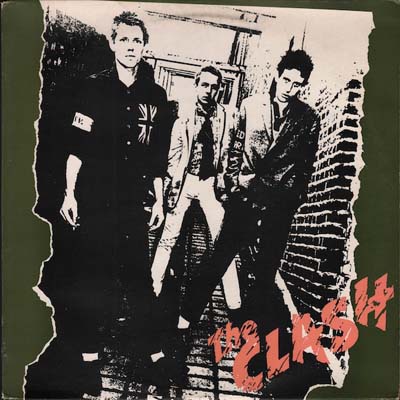 The Clash – The Clash
(1977; CBS)
Punk rock and politics are practically synonymous, even though how one defines those politics can run a pretty wide gamut. The Clash didn't exactly align with the nihilism of the Sex Pistols, for instance, but their social commentary was at least as scathing, and with a more versatile display of melody to deliver their barbs. In a series of ripping, two-minute anthems, Joe Strummer and Mick Jones aim their furor at the idea of being a capitalist tool ("Career Opportunities"), dead-end jobs ("Janie Jones"), America ("I'm So Bored With the U.S.A."), England ("London's Burning") and complacency ("White Riot"), while still finding the time to celebrate what it means to be making music ("Garageland"). The band's self-titled debut is the angriest sounding Clash album by a pretty wide margin, but it's also too catchy and fun to be just that. Volatile and irresistible, it's the essence and story of the band distilled to a little over a half-hour. – JT
---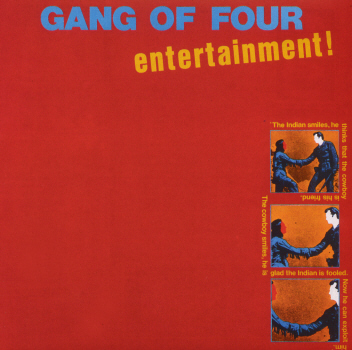 Gang of Four – Entertainment!
(1979; Warner Bros.)
In taking their name from an infamous group of Maoist powerbrokers in Communist China, Gang of Four made pretty clear that their twitchy, jittery punk-funk came loaded with polemics, and that even the most mundane of topics was to be given a critical examination. You'd think that would make them seem a bit too self-serious, and that's perhaps an argument worth having, but then again, there are few leftist manifestos that have a groove as bizarrely satisfying as that of Entertainment! Critiquing the white-washing of history is made into a writhing, slithering party in "Not Great Men," and a cynical take-down of media and public officials gets the catchiest chorus on the album in "I Found That Essence Rare." Find an artist with a message to broadcast at any point in the last 30 years, and you'll find an artist who owes a considerable debt to Entertainment! – JT
---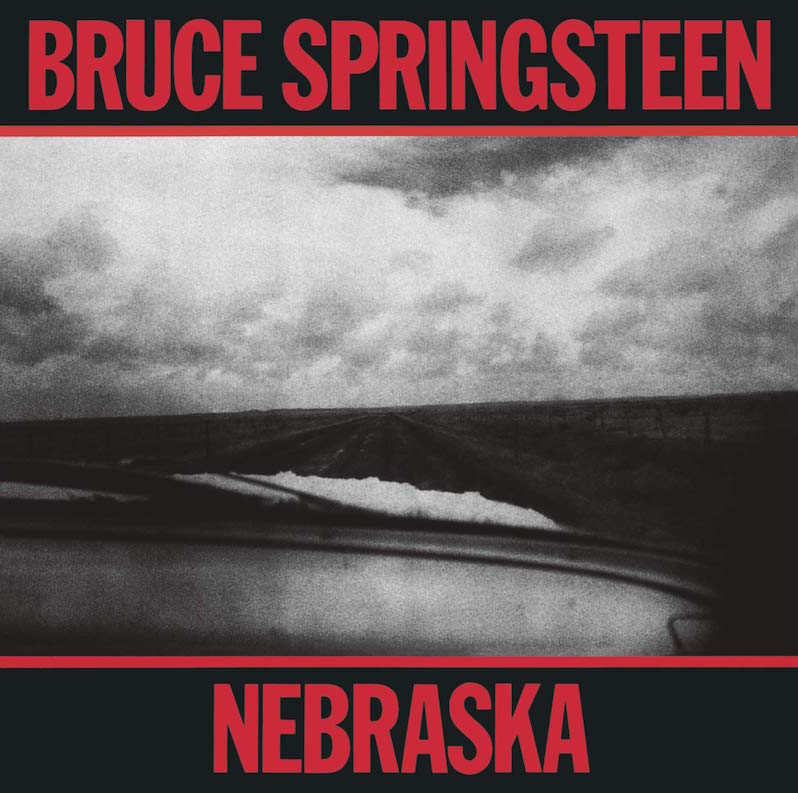 Bruce Springsteen – Nebraska
(1982; Columbia)
The personal is political, or so the saying goes, and likewise, the reverse holds true as well. Nowhere are these ideas so poignantly explored as on Bruce Springsteen's Nebraska, a self-recorded album of lo-fi acoustic tracks that marked a sharp contrast against the double-album sprawl of The River, released just two years prior. It's a bleak and heartbreaking album, populated by characters caught in desperation and little hope left to lose. A policeman is forced to choose justice or loyalty to family in "Highway Patrolman." A laid-off auto worker is driven to murder in "Johnny 99." And "debts no honest man can pay" beget unspeakable favors in "Atlantic City." They're not explicit indictments of policies, nor do they point the finger at particular players, but the songs on Nebraska are as affecting a statements as one will find out what happens when the system fails. – JT
---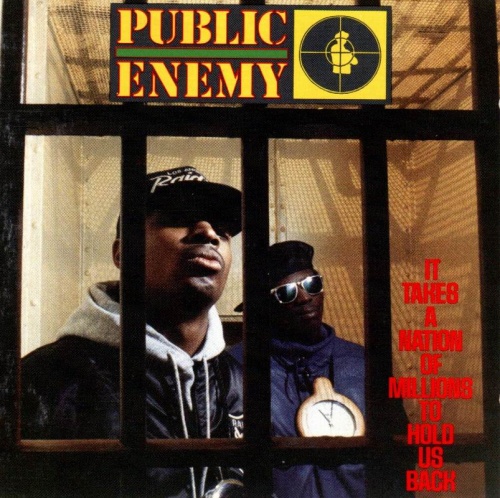 Public Enemy – It Takes a Nation of Millions to Hold Us Back
(1988; Def Jam)
Politics and hip-hop were intertwined well before Public Enemy came along, but the combination never hit with as much lethal impact until It Takes A Nation of Millions To Hold Us Back came along. For starters, the level of sheer noise that The Bomb Squad made in creating their impenetrable beats was, in 1988, a revolution unto itself, and still the template for devastatingly abrasive rap music. Add in the fierce, charismatic raps of Chuck D, balanced by the comic hype-man antics of Flavor Flav, and it forms a combined music and message network that Chuck, himself, dubbed the "black CNN." PE's brand of headline news proved particularly confrontational and sobering, tackling everything from drug abuse to racism, and on "Caught, Can We Get A Witness?", even the politics of sampling. Essentially every track is an explosion of aural shrapnel with scant warning before impact, other than the judgments that Chuck renders, almost all of which are "guilty." Take cover. – JT
---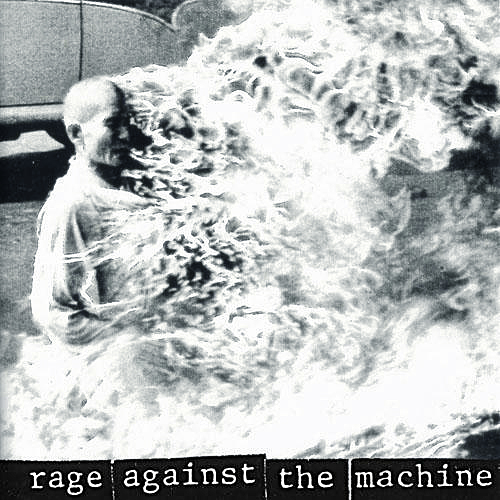 Rage Against the Machine – Rage Against the Machine
(1992; Epic)
Many consider this band and their eponymous debut hallmarks of alternative metal. Yet Rage Against the Machine's depth of political awareness was as punk as they come. Their menu of topics only started with their iconic cover photo (a Buddhist's ultimate protest against oppression in Vietnam) and their profane statement single "Killing in the Name" (hinting at cops as Klansmen). Their music and videos would address Leonard Peltier, the FBI tracking black activists, government-controlled media, Latin American revolutionaries — Rage were unrelenting, even exhausting by the time their final studio album came out in 1999. Delivered with Tom Morello's signature guitar acrobatics, Zach de la Rocha's raps and screams, and an underrated rhythm section in Tim Commerford and Brad Wilk, this commitment to grand social statements was something the Deftones and Limp Bizkits of the world never matched. – AB
---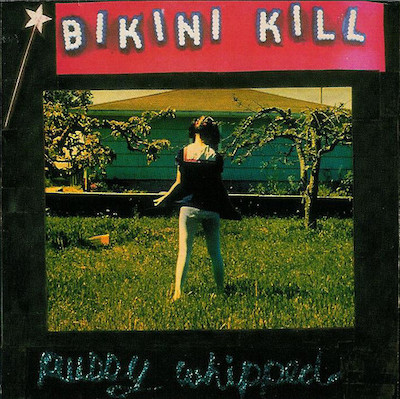 Bikini Kill – Pussy Whipped
(1993; Kill Rock Stars)
Punk rock has had its share of amazing female figures, including Poly Styrene, Ari Up and Exene Cervenka, but at the forefront of the riot grrrl movement of the early '90s, Bikini Kill branded their unique style of raucous hardcore with a more direct feminist approach. Their debut, Pussy Whipped is raw and unapologetic, Kathleen Hanna's abrasive lyrics profanely and passionately underlining the band's independence and fearless embrace of a handful of topics, from empowerment and community to sex-positivity and, most famously, celebrating badass women in "Rebel Girl," the band's signature anthem. – JT
---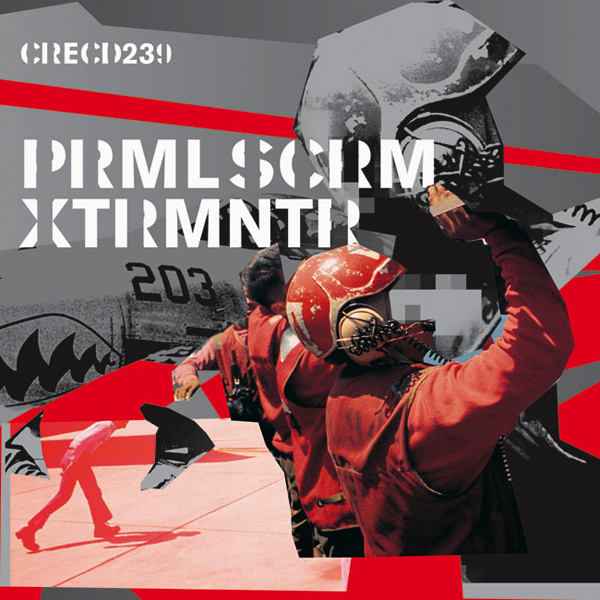 Primal Scream – XTRMNTR
(2000; Astralwerks)
There are few catalysts that drive people more quickly into outrage than political ideology; when applied to music, this can actually be a great boon, especially when it drives artists to write with earnest, righteous anger. This phenomenon was the impetus behind Primal Scream going noise rock in 2000 with XTRMNTR. Needless to say, nobody really knew what to expect from the acid house, hedonism kings after their out-of-left-field release of Vanishing Point, but an album as caustic as XTRMNTR definitely wasn't on anybody's radar. And, boy, is it caustic. Over the course of 11 tracks, Primal Scream castigates the British government under Tony Blair, accusing it of (deep breath) police brutality, suppression of free speech, crushing the lower class, brainwashing the populace through the media, and – on "Swastika Eyes" — Nazism (!). It's not just the subject matter that's heavy, either: on standout tracks such as "Kill All Hippies," "Exterminator," and the aforementioned "Swastika Eyes," Primal Scream bombards the listener with waves of screeches, squeals, and electronic feedback, all of which are rendered with utter aplomb. I like to imagine that, somewhere, at some point in 2000, Steve Albini nodded begrudgingly in respect. – CB
---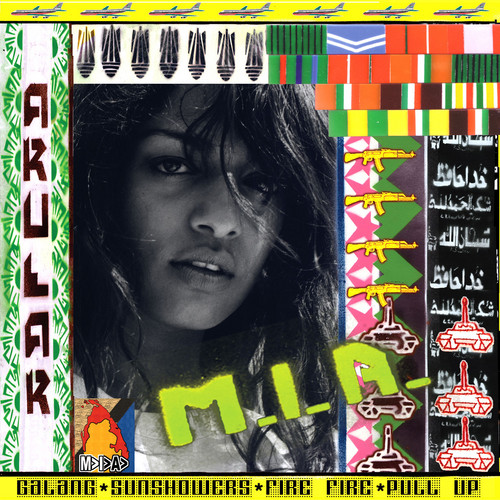 M.I.A. – Arular
(2005; XL)
Politics informs just about everything that M.I.A. does, from naming her most recent mixtape Vicki Leeckx to making statements like Facebook is a front for the C.I.A. But hey, it was all there from the beginning on Arular, her bombastic debut album. Named for her father, a Sri Lankan revolutionary, the album is a party record in a variety of ways. It has some explosive beats for sure, but the decorative tanks are an indication of a deeper kind of radicalism within. "Pull Up the People" is half hype-track and half grassroots rally, while "Amazon" is a first-person account of hostage accommodations in the Southern hemisphere. And "Galang"… well, it's probably just a fun garage/dance-pop tune, but as M.I.A. is concerned, there could very well be some ulterior motives to that one as well. – JT