14 Books About Music to Read This Summer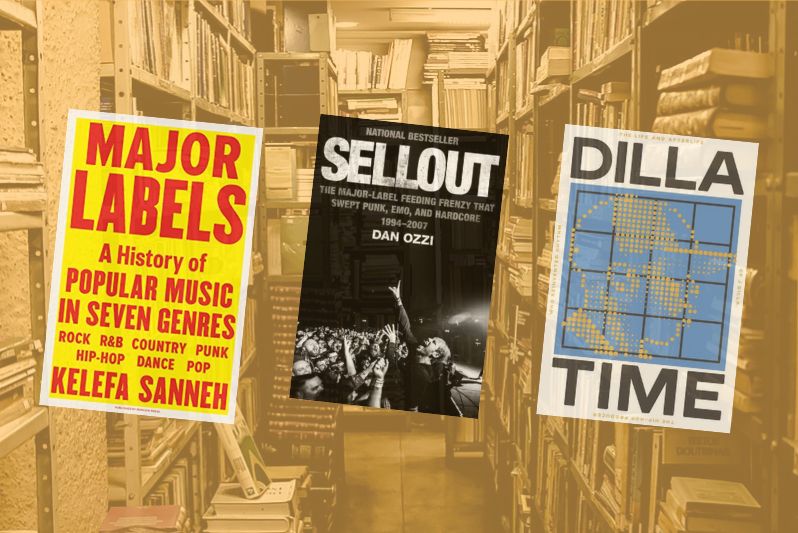 Summer's almost here, and we've got some big plans. Those plans mostly involve listening to more music and writing about that music, but just as importantly, we're also reading about music. Whoever described writing about music as being like "dancing about architecture" probably hasn't read some of our favorite books on the subject, whether it's a memoir from someone who was there, a document of a scene, or simply a great collection of essays. And this summer, we have another great selection of books about music to share.
The last time we did a summer reading list was far too long ago; after all, it's not like we stopped reading about music since then. But if the idea were simply to make up for all that lost time, we'd have a list of dozens of books to catch up on, maybe hundreds. Instead we're keeping it simple, this list comprises books we've recently read and strongly endorse, most of them released within the last few years, but not exclusively. It's as simple as that. We'll do our best not to let another seven years lapse, but for now, here are 14 books about music to read this summer.
---
A Year With Swollen Appendices
by Brian Eno (Faber & Faber)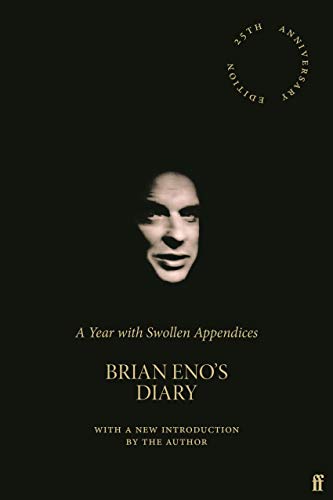 Brian Eno's A Year with Swollen Appendices turned 25 last year. So, to celebrate the quarter century since its initial publication, a twelve-month set of diary entries written in 1995 and released in 1996, it was reissued with a new introduction—citing the incredible amount of change that's happened since originally going to print. Still, it feels timely with the grand inquisitor hypothesizing, theorizing and questioning everything from multitrack recording to the '90s conflict in Bosnia. It's an enjoyable peek into his day-to-day musings, a book that's as intriguing and interesting as he is. – J. Smith
---
All I Ever Wanted: A Rock 'n' Roll Memoir
by Kathy Valentine (University of Texas Press)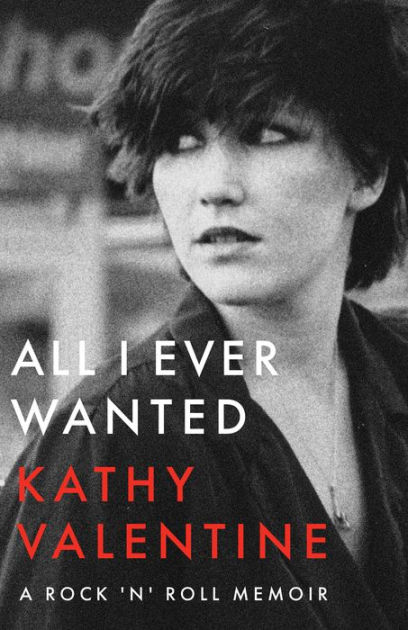 In this warm and well-paced memoir, Kathy Valentine of The Go-Go's tells her life story with profound openness and honesty. All I Ever Wanted actively avoids sensation and scandal while never veering away from sharing intensely personal details. As opposed to some tawdry tell-all that points fingers, names names, and rips open scabbed-over wounds, this book opts for clarity and sincerity.
In fact, the strength of Valentine's writing lies in her penchant for self-deprecation and self-exploration. By no means does she wallow in her past or get maudlin about the choices she maid, but she does aim right for the heartstrings and win the reader's sympathy. It's every bit a classic tale of the life of successful working musician, but it avoids cliches through the use of a rueful and authentic bittersweetness. – Adam P. Newton
---
Boys for Pele 33 1/3
by Amy Gentry (Bloomsbury)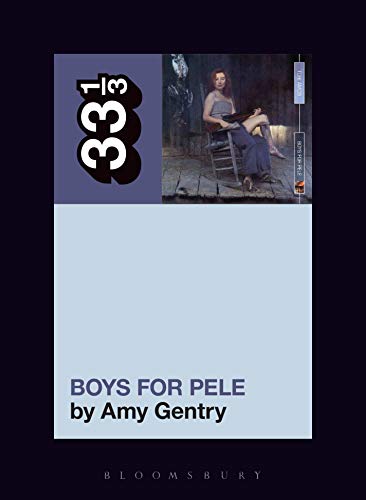 In this sensational discussion of aesthetics, cultural criticism, and artistic appreciation, Amy Gentry has created a pristine example of what the 33 1/3 series should be. Her book on Boys for Pele delivers a passionate defense of Tori Amos as an artist and creator by focusing on the artist's agency and writing from the stance that Amos has nothing to prove to her critics and detractors. Gentry uses the lenses of taste and disgust to provide a scathing rebuttal of how misogynistic and faux feminist critics and cultural commentators have regarded Amos' music over the years. She deliciously excoriates Carl Wilson's celebrated contribution to the 33 1/3 series by prying open his ideas about Celine Dion to reveal how poorly people discuss art they decide to not understand. – Adam P. Newton
---
Can't Slow Down: How 1984 Became Pop's Blockbuster Year
by Michaelangelo Matos (Hachette)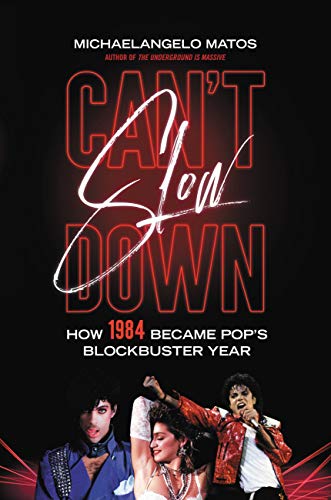 A few years back, Treble writers made their cases for the most important year in music. Released at the end of 2020, Can't Slow Down is a fascinating argument in support of 1984. Matos—who's written for NPR, Pitchfork, and the 33⅓ book series—spins a web of research and reportage on we-knew-them-when starmaking with the 1984 Grammy Awards at its center, returning to it often to place in context celebrities of the moment (Eurythmics, Duran Duran, Cyndi Lauper, Culture Club) and to acknowledge the tipping point for others' legendary status (Michael Jackson, Bruce Springsteen, Madonna, Prince). Matos highlights significant events through that year such as the annual Consumer Electronics Show and the Los Angeles Summer Olympics, covers contemporary industry competitions from music-video broadcasts to breakdancing movies, and explores genres from New York rap to SoCal punk. He also offers vignettes on individual artists: R.E.M.'s rise to relevance with help from the alternative press, Talking Heads on the verge of Stop Making Sense, the final days of Marvin Gaye. Can't Slow Down breaks down how the talent and technologies of 1984 formed the nexus of pop and a lot of not-pop music as we now know it. – Adam Blyweiss
---
Corporate Rock Sucks: The Rise & Fall of SST Records
by Jim Ruland (Hachette)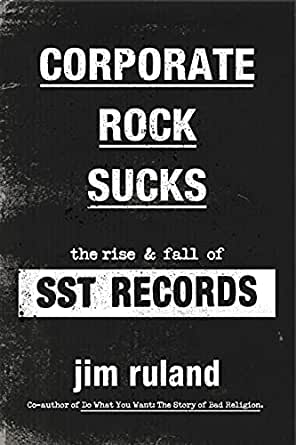 In every chapter of Corporate Rock Sucks, SST has an adversary. One is titled "SST vs. the media." Another is "SST vs. MCA." And so on and so forth. The story of the legendary independent label, launched in the late '70s as Greg Ginn's solid state radio business before putting out records, is ultimately one of defiance. Jim Ruland's document of SST's rise to fame, infamy and eventual decline (though it does still exist) is very much the story of punk itself. From its very origins, SST was fiercely independent and sometimes stubbornly so, a frequent target by the Los Angeles police, and became ground zero for some of the most groundbreaking underground sounds in the U.S. Ruland takes us through early headquarters "The Church" on through every Black Flag show that caused a riot, its brief brush with major label distribution and a legendary run of records—which ultimately proved unsustainable. But whether or not it was meant to last, it makes for a pretty epic story. – Jeff Terich
---
Dilla Time
by Dan Charnas (MCD)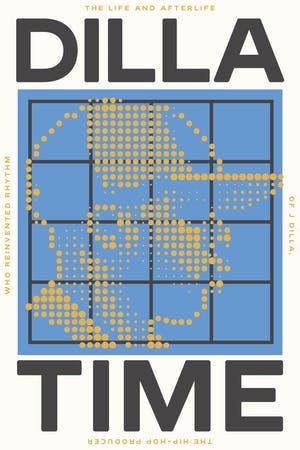 There's a sloppy swing in modern music, an uneven groove that sort of hits out of time. It's a percussive technique that's not only unique but also ubiquitous—as beat makers, pop artists and even traditional musicians have been experimenting with the feel since it was pioneered by producer J Dilla during the 1990s. In his latest book Dilla Time, author Dan Charnas details Jay Dee's life, career and that original sense of rhythm in a compelling read that's part biography, part process manual—an impressive deep dive that sheds light on one of contemporary music's most influential yet still somehow underrated trailblazers. – J. Smith
---
Go Ahead in the Rain: Notes to A Tribe Called Quest
by Hanif Abdurraqib (University of Texas Press)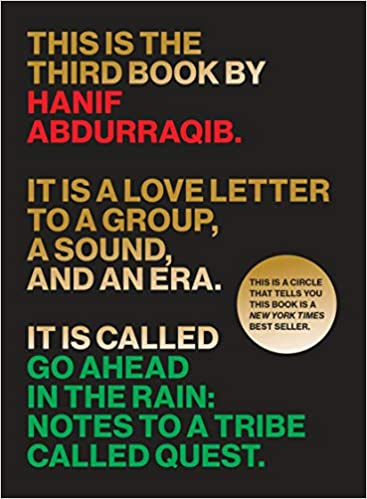 In last year's Andrew Carnegie Medal-winning A Little Devil in America, Hanif Abdurraqib's essays about Josephine Baker, Aretha Franklin, Merry Clayton, Beyoncé and more offered a multitude of lenses into Black life and death and music and culture. His previous book of prose, Go Ahead in the Rain, adjusts the focus to converge on a single point: A Tribe Called Quest, one of the most soulful, influential, and intensely beloved rap groups of all time. Far from a straightforward retelling of ATCQ's history, Go Ahead in the Rain puts the group in a broader '90s hip-hop context—jazz-inflected backpack rappers proudly out of step with the hardcore and gangsta styles that dominated both coasts—as well as Abdurraqib's own, through his memories of listening to the music with his high school crew, the letters he addressed to Q-Tip, Phife Dawg and Ali Shaheed Muhammad and the solace he found in the group's final album, We Got It from Here… Thank You 4 Your Service, after a year of death and dread. Lots of books tell us why an artist matters, but this is one that reminds us how special it is to find an artist that matters to us. – Jacob Nierenberg
---
Liner Notes for the Revolution: The Intellectual Life of a Black Feminist Sound
by Daphne A. Brooks (Belknap Press)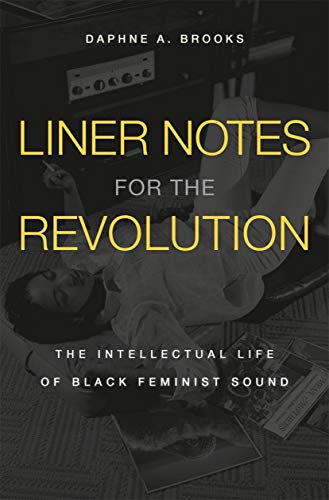 One of the foremost treatises on art, race, history, and memory of our current century, Liner Notes for the Revolution dives deep into the role Black women have played in the creation of modern Western music. Dr. Daphne A. Brooks amplifies forgotten voices, reclaims misunderstood ones, and showcases the artists who continue to point the way forward in the 21st century and beyond.
Across eight dense, yet elegant chapters, the book delivers a profound mix of critical scholarship, vintage crate-digging, and old-fashioned truth-telling. Brooks does not pull any punches when she breaks down the racist mythology and perspectives that have kept the lives and impact of Black women out of the books that people read and the stories they tell. – Adam P. Newton
---
Major Labels: A History of Popular Music in Seven Genres
by Kelefa Sanneh (Penguin)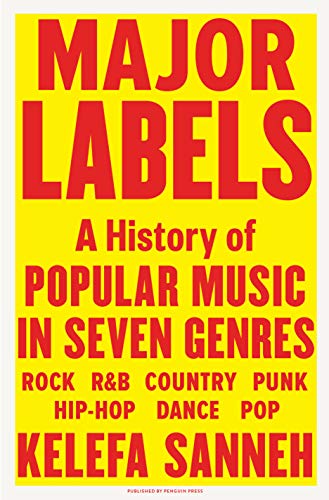 This tour de force of music and culture writing chronicles a half-century of music history across seven major genres. Sanneh brings his full range of talents and insight to this masterpiece, delivering a resounding depth to the material. Though the book is not a traditional memoir in any sense, he also adds just enough of own story and experiences for necessary texture.
The crux of the book lies in Sanneh's interlocking exploration of artists, fans, and the music industry insiders while still coming across as an intense lover of music. Upon that foundation, he builds an innovative treatise about the past, present, and future of popular music that showcases the power of genre even though the streaming era gives us access to the full Western canon at all times. This book should appeal to music fans who enjoy thoughtful criticism and engaging explorations of history. – Adam P. Newton
---
Music is History
by Amir "Questlove" Thompson (Harry N. Abrams)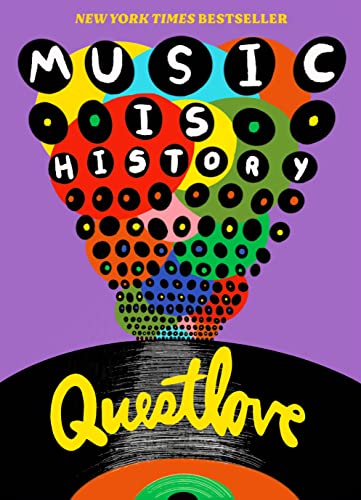 Covering nearly 50 years of music history, Questlove brings his fantastic musical mind to bear on a flotilla of sociocultural topics in an exploration of American popular music and public history. Some essays are intensely personal. Others discuss his musings on events experienced by the wider public. All of them use a song, album, artist, or musical movement as the lens through which he approaches the material.
While not the work of a professional scholar, the book is written by someone who loves history and music, which means Questlove asks good questions about the intersection of both topics. It's a pointed and personal discussion about the role popular media has played in wider culture and individual lives. He talks candidly about his family, his development as a person, his evolution as an artist and creator, and how music has informed how he sees the world. – Adam P. Newton
---
Paul's Boutique 33 1/3
by Dan LeRoy (Bloomsbury)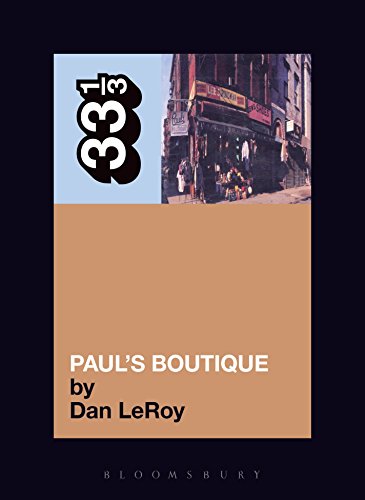 Dan LeRoy's mini tome on The Beastie Boys' Paul's Boutique is a quick read, but stuffed with juicy facts about the landmark hip-hop album that still provokes awe decades later. Produced by the legendary Dust Brothers and released in the hazy summer of '89, Paul's Boutique represents the Beasties' desire to escape the shadow of Rick Rubin, who helped propel the group to frat hip-hop stardom with their 1986 debut, Licensed To Ill. Paul's Boutique is what other albums should aspire to be—inventive, daring, and a whole mess of fun. It's a dense, cultural cross-section of musical styles spun by three rappers—MCA, Ad-Rock and Mike D —and LeRoy uncovers every morsel of how the album was hatched, speaking to dozens of people involved in its creation.
The sheer volume of samples on Paul's Boutique, as many as 300 by one account, is astounding. The finale, "B-Boy Bouillabaisse," racks up at least 24 of those bad boys. Wouldn't you like to know how they pulled this off? LeRoy's book is part of Bloomsbury's 33 and 1/3 music series, which gives insider background on seminal albums by artists like Joy Division, The Kinks, Captain Beefheart, PJ Harvey, Big Star … the list goes on. Paul's Boutique fits squarely in that hallowed collection of groundbreaking albums. Take it, a transistor radio, and the book to a sandy beach somewhere and crank it up. – Emily Reily
---
The Rap Year Book: The Most Important Rap Song from Every Year Since 1979, Discussed, Debated, and Deconstructed
by Shea Serrano (Abrams Image)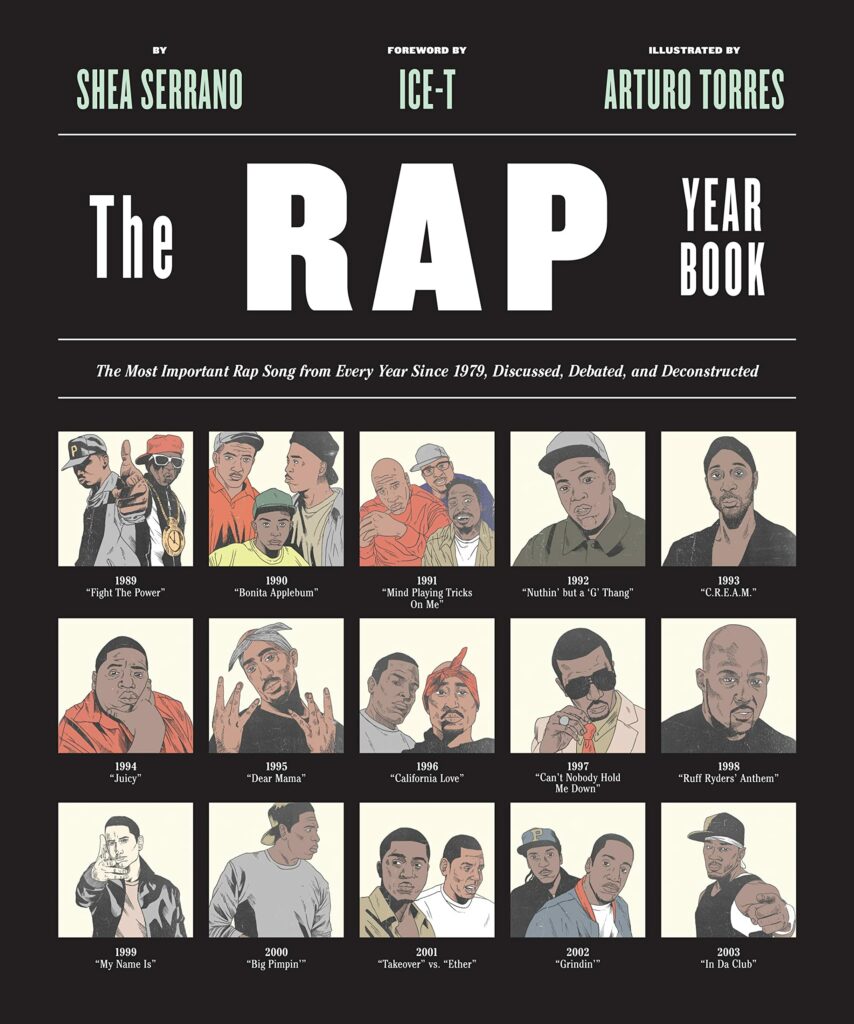 It's difficult to imagine The Rap Year Book's central premise—one song per year, from the genre's inception to the present—working nearly as well with any other style of music. Rock and jazz no longer command the mainstream's attention like they used to; the time to write such a book about either of them would have been decades ago. Pop and country are closer to popular culture's center of gravity, though their tendency to chase trends can stifle the more forward-thinking artists. But rap sits at the sweet spot, with one foot in the club and one foot firmly in the underground, where new sounds are constantly bubbling up and stretching the genre in new directions. The Rap Year Book isn't a work you read so much as you engage with it, thanks to Shea Serrano's casual-but-deeply knowledgeable writing style, Arturo Torres' artwork, style maps that break down key lyrics and even alternate song picks from guest writers. You're not going to agree with everything Serrano puts forward—Is Whodini's "Friends" really more important than Roxanne Shante's "Roxanne's Revenge"? Does anyone remember Mike Jones' "Still Tippin'"?—and in retrospect, the sidelining of artists like Future, Gucci Mane, Waka Flocka Flame, Chance the Rapper and Odd Future feels all the more glaring. But that just underscores how much hip-hop has evolved in the short time since The Rap Year Book was published. – Jacob Nierenberg
---
Sell Out: The Major Label Feeding Frenzy That Swept Punk, Emo, and Hardcore (1994-2007)
by Dan Ozzi (Dey Street)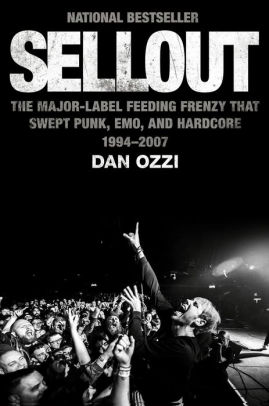 The idea of selling out has always been antithetical to punk's ethos, but that's rarely been an obstacle for punk bands with greater ambitions than headlining local DIY spaces. Dan Ozzi charts the paths of 11 bands who traded their underground status for major label contracts between the mid-'90s and the mid-'00s, starting with Green Day, whose own wildly successful breakthrough with Dookie proved a nearly impossible act for anyone else to follow—though plenty certainly tried. What follows is both inspiration and cautionary tale told through the eyes of the people who were there, from the runaway triumph of blink-182 to the soap-opera drama of punk-rock scene betrayal with Jawbreaker, to the zero-to-completely-out-of-control whirlwind of At The Drive-In and the reassurance that sometimes a second chance pays off with Jimmy Eat World. Each chapter is wildly entertaining, which isn't surprising given the subjects, but Ozzi's retelling of each tale of triumph and defeat makes reading about behind-the-scenes industry happenings unusually fun, even if in almost every chapter you'll find yourself inevitably frustrated at someone. – Jeff Terich
---
Up Jumped the Devil: The Real Life of Robert Johnson
by Bruce Conforth and Gayle Dean Wardlow (Chicago Review Press)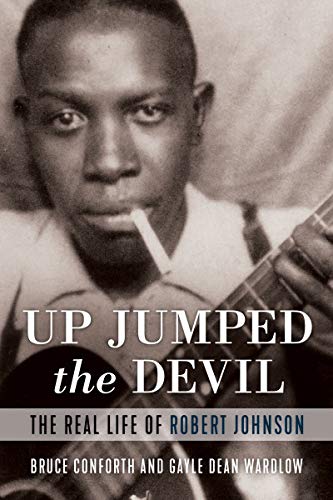 For decades, almost all that was truly known about Robert Johnson were the songs that he laid to tape. The fabled King of the Delta Blues compilation, released more than 20 years after his death, only added to the rumors that swirl about him: Most famously, that he sold his soul to the devil at a crossroads to learn the guitar; that he was born and raised on a plantation and never left the South; that he was so shy that he could only record songs in the corner of the room, his back turned to the producers. Conforth and Wardlow's Up Jumped the Devil pores over decades of literature, documents and lore to disentangle the man from the myth, detailing his family history and rootless upbringing, the midnight graveyard lessons he received not from the devil but a fellow bluesman, the uniformity with which he wrote and recorded his songs, and the devastating loss that drove him to embrace "the devil's music." Though the story is told in fewer than 300 pages, the book feels heavy in your hands, as if imbued with the weight of its subject's history. – Jacob Nierenberg
---
Support our Site—Subscribe to Our Patreon: Become one of our monthly patrons and help support an independent media resource while gaining access to exclusive content, shirts, playlists, mixtapes and more.