Big K.R.I.T. : Cadillactica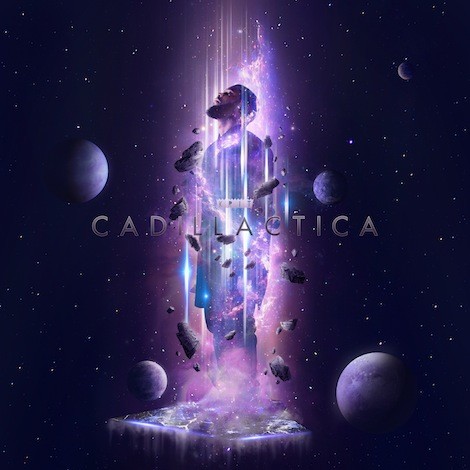 My favorite rap albums (and I would argue many widely-lauded rap albums) have often created, or assertively represented, their galaxies with an almost cartoonish and hyperbolic mythology. The thoroughly cryptic Enter the Wu-Tang (36 Chambers) created a world that made me believe Staten Island was a mystical anachronism, where New York's urban sprawl had intruding vines of Shaolin temples, populated by rogue kung-fu warriors, leaking through its concrete flesh. Similarly, The Chronic and Doggystyle presented a Los Angeles with glamorized gang-affiliations, tropical palm trees and sunsets that glowed with neon orange. Populated by extraterrestrials, pristinely cooked BBQ and rows of lionized Cadillacs, with dazzling colors and unblemished wood-grain from 1971, the south, as depicted by the likes Outkast, Goodie Mob, UGK and so on, may be the oddest locale in rap folklore.
Well aware of the south's eccentric ethos, Mississippi-born rapper Big K.R.I.T.'s Cadillactica is another transmission from a southern galaxy, which is not only content with being an outlier but is also kind of fond of it. Like Wu Tang's Shaolin or Dr. Dre's Compton, Big K.R.I.T. yanks his narrative into a locale where I, unknowing and naïve, visualize the Mississippi sky to glow with sci-fi purple. Cadillactica's more visceral selections are powered by a metaphor where music and sex sometimes run parallel but often they slip into each other. This collision is apparent on the album's opener "Kreation" and the subsequent "Life" where sweaty funk-guitars grunt while K.R.I.T.'s lyrics solemnly and proudly explicate his outsider existence in the world. The erosion of the barrier between reality and metaphor give Cadillactica its allure.
In addition to the aforementioned hormonal amorousness, Big K.R.I.T traverses across stints of being immensely reflective on "Lost Generation" all the way to downright braggadocio on the enjoyably melodramatic "Mind Control" which features E-40, who, while not from the south, has always possessed a bizarre lexical dexterity which melds perfectly on an album themed in being an anomaly. And while Big K.R.I.T's content rapidly leaps between sex, melancholy and chest-puffing machismo, these constant deviations are executed smoothly, as Cadillactica is a colloquial hieroglyph, which invites decoding. In addition to inviting decipherable analysis from a content standpoint, Cadillactica's sonic bursts also dazzle. "Pay Attention" hears K.R.I.T.'s brooding narratives over haunting chorals and rock guitars. Meanwhile, the album's eponymous "Cadillactica" aggressively hears the Mississippi-rapper roar his admiration for the semiotic value of the classic American car over cinematic rumbles.
When Outkast released 1996's ATLiens, southern rap was still an anomaly in the mainstream. Eighteen years later, the south's output has yielded some of rap's rare superstars in Ludacris, T.I. and so forth. Nonetheless, despite an uptick in the south's visibility, K.R.I.T. revels in the region's inherent isolation and panache idiosyncrasy and depicts Cadillactica as a sweaty, funk-filled but immensely habitable dominion.
Similar Albums:


Kendrick Lamar – good kid, m.A.A.d. city


Pusha T – My Name Is My Name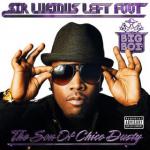 Big Boi – Sir Lucious Left Foot: The Son of Chico Dusty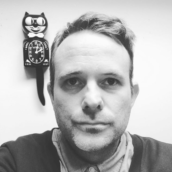 Paul Glanting
If a meteor was just hours away, Paul Glanting would recall that he has been in a Lil Wayne music video and has a 4.7 (out of 5) on Rate My Professor. He is at work on his first novel, Adjunct Megafauna.