Shadow of the Horns: It's (not) a Midlife Crisis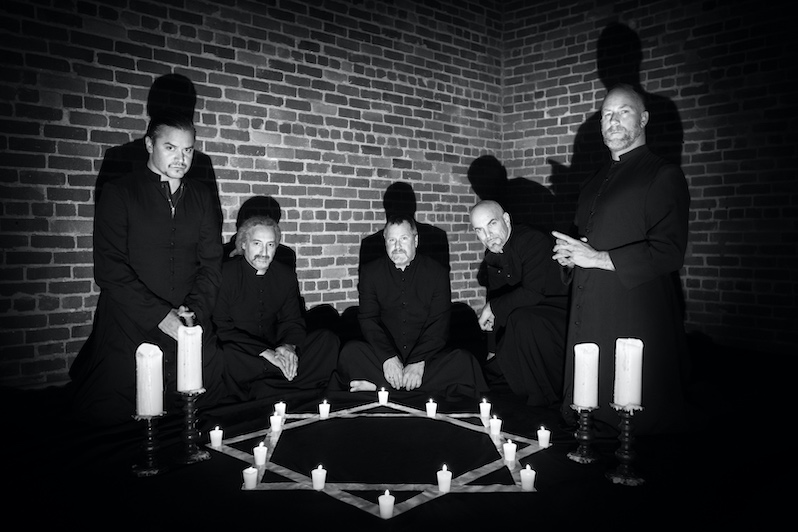 Dustin Rabin
There's been an inescapable, overwhelming and exhausting nostalgia trip in indie and alternative rock for the last decade or so, thanks to a constant stream of reunions and comebacks via festivals like Coachella and FYF Fest. And metal is no different — in the past five years, there's been a long list of old favorites hitting stages again after a long break, from stoner metal legends Sleep (who are headlining next month's Psycho California festival) to Swedish death metal titans At the Gates, who finally released an excellent studio album last year, after suggesting it would never happen. There have been some other quasi-reunions, like Kyuss Lives! — which was later changed to Vista Chino after lawsuit threats — and Death to All, which featured members of legendary death metal band Death, sans their late leader, Chuck Schuldiner. Yet no reunion in metal has felt like as much of an event as that of Faith No More.
One of the weirdest bands ever to crack the mainstream, and for that matter metal in general, Faith No More crashed both 120 Minutes and Headbanger's Ball in the 1990s, not to mention Saturday Night Live. Their 1989 album The Real Thing, and to a much greater extent hit single "Epic," is maybe the most important album to ever merge alternative rock and heavy metal culture. And they did so in a way that likewise incorporated elements of funk, hip-hop and art-rock. On paper that might look like a peculiar path toward mainstream success, but Faith No More had an unlikely hit on their hands, thanks in no small part to some spectacular hooks, and a music video that's hard to forget even 25 years later. They insist the fish was put back in the water after it was done, for what it's worth.
All of this happened a full year before Nirvana took over the charts with the release of Nevermind, and though that album sold a lot more copies than The Real Thing, it was far from the first album of its kind to appeal to both college rock listeners and metalheads alike. (Note to persnickety readers: I did not say Nirvana was metal.) And one could arguably say that Faith No More actually followed Jane's Addiction in terms of making a metal-tinged appeal to an alternative audience. But Faith No More was different. Their sound was far more avant garde and outright peculiar than that of the burgeoning grunge scene or some of the other up-and-coming distortion peddlers, like Smashing Pumpkins. Faith No More had the riffs and the hooks, but they also had an operatic vocalist and a knack for constructing complex and highly mainstream-unfriendly songs when they were so inclined. But they could also just write a damn great tune.
Next month, Faith No More will release Sol Invictus, their first new album in 18 years, but I'm not quite ready to process that album just yet. I've instead been re-listening to their classic material, in particular The Real Thing and its follow-up, 1992's Angel Dust. The former is the more accessible of the two, but the latter is the cult favorite — pushing the outer limits of the band's fucked-up genius. A review in Entertainment Weekly described the album as "the most uncommercial follow-up to a hit record ever," which should give you some idea of how little the band was interested in keeping their tour bus parked in an MTV zone. Angel Dust is an utterly bizarre album, and yet it might be the greatest testament to the band's abilities and innovation. Sure, it's twisted, but it's hard to overlook how great a song like "Midlife Crisis" is. And that's the most normal one in the bunch (even "A Small Victory" is pretty out there by single standards).
It's not like members of the band hasn't been busy in other ways since then — Roddy Bottum has been busy leading power pop group Imperial Teen, while Mike Patton has fronted a long list of bands, from Fantomas to Tomahawk. And it's not as if anything they've done, Patton in particular, hasn't been thrilling in its own twisted and avant garde way. But it's exciting to have Faith No More back, if for no other reason than to know that there's a veteran metal band back on stage, ready to fuck with everyone's expectations. It's a dirty job, but someone's gotta do it.
*
While I'm talking about veteran metal bands, I'd like to recommend that those who like to dive into the history and background of some of metal's key players and scenes seek out the expanded edition of Choosing Death, written by Albert Mudrian, editor-in-chief of Decibel Magazine. I started reading it not long after I finished Michael Azzerad's iconic tome on the American post-punk underground, Our Band Will Be Your Life, and there's a similar oral-history structure to Choosing Death, yet one that focuses on how death metal and grindcore came to fruition and evolved since the 1980s. It's a thrilling read, kicking off with the formation of the inaugural, chaotic lineup of Napalm Death and later delving into the short-lived but influential careers of Repulsion and Terrorizer, the Gothenburg metal scene, the constantly shifting lineup of Tampa icons Death, and the rise of European groups like Pestilence and Asphyx.
The nearly 400-page volume should appeal pretty naturally to fans of death metal, and those who already love classic records by Napalm Death and Entombed will find it to be a fun read. But what's more fascinating is just how much metal has been the catalyst for bringing people together over the years. Reading about how some of the musicians in Gothenburg would trade tapes with fans in Brazil and Japan, and the D.I.Y. punk spirit that characterized the early gigs of the first wave of death metal, are more universal themes that transcend genre. Sure, there's plenty of disharmony and sensationalism for that matter, not to mention some business deals that should provide cautionary tales for young bands today. But reading back about those early days of death metal reveals a surprising innocence behind the early days of extreme metal. Make some time to flip through the pages of this death metal encyclopedia (limited to 3000 copies, expanded for its 10th anniversary and with breathtaking artwork) before getting to the best metal tracks of April 2015, or while you've got them spinning.
The best metal tracks of April 2015
Satan's Wrath – "A Mindless Servant of Satan"
It's hard for me to be entirely nostalgic about bands like Venom or Mercyful Fate, simply because I was born around the time that Black Metal was released, but that doesn't mean I don't appreciate the hell out of a band that can do these classic heavy metal bands justice with their own brand of hedonistic evil. Greece's Satan's Wrath made a name for themselves in 2012 with the release of their excellent debut album Galloping Blasphemy, but there's apparently a lot more wind in their sails going into album number three, Die Evil. "A Mindless Servant of Satan" is a mix of old-school thrash metal and eerie psychedelia, which makes for a kind of heavy metal ideal. It's loud, it's reckless, and it's evil. But at the end of the day, this is a band that knows how to write a tune. Welcome to Hell — enjoy your stay.
[from
Die Evil
, out May 1;
Metal Blade
]
Boris – "Lithium"
I don't really intend to make a habit out of including covers in my monthly round-up of the best metal tracks. But Robotic Empire's Record Store Day release of the Whatever Nevermind Nirvana tribute compilation was too good to pass up. It's not entirely made up of metal bands; at least half of it comprises punk or post-hardcore bands, and one of my favorites is Touche Amore's cover of "Lounge Act." But the absolute stunner here is Boris' slow-motion, radically altered cover of "Lithium." It's more painfully sludgy than anything on their (underrated!) 2014 album Noise, or the few that preceded it. And they really do a number on the sound of the song, changing the chord progression and slowing it down to a muddy, anguished crawl. It's Boris like we know them from their most booming and deafening moments, and it's always fun to hear a familiar song in a totally new context.
[from
Whatever Nevermind
, out now;
Robotic Empire
]
Demonical – "Cursed Liberation"
The phrase "old-school death metal" gets thrown around so much these days that it's almost redundant. There are definitely more than enough new death metal bands around, but quite a few of them are still pretty heavily rooted in the sounds of the early '90s. Weirdly enough, a lot of the exceptions are bands that were around then, but evolved over the course of their careers. Still, when a band commits to an Entombed- and Dismember-style death metal assault, then there's definitely hope for that band's future, be they reverent to the old ways or not. "Cursed Liberation," from Sweden's Demonical, has all the makings of a great death metal beatdown, nodding to the rowdy pits of the aforementioned bands, as well as the more melodic elements from At the Gates. So, sure, it's old-school, but classic death metal is a little like punk rock in a way — there's just always going to be a place for razor sharp riffs, white-knuckle tempos and barking brutes.
[from
Black Flesh Redemption
EP, out now;
Agonia
]
Wiegedood – "Onder Gaan"
You could call Wiegedood a metal supergroup of sorts. The Belgian black metal outfit features members of Oathbreaker, Amenra, Hessian and Rise and Fall, but they're a band with a vision and identity all their own. It's an atmospheric and epic brand of black metal, but one that feels more visceral and direct than the work of bands like Agalloch or Wolves in the Throne Room. There's space in Wiegedood's music, but there's also a lot of bite, and visceral intensity to these 11 and a half minutes that keep them from ever losing their cathartic edge. One of the greatest challenges in metal — and a lot of black metal bands can fall into this trap — is justifying every moment of a lengthy composition. Whether or not you're into grindcore, at least those bands don't fuck around. Neither does Wiegedood, it just so happens that they stretch their beautifully abrasive vision out for nearly 12 minutes at a time, and that's a much harder thing to do.
[from
De Doden Hebben Het Goed
, out May 8;
Consouling Sounds
]
Tribulation – "The Motherhood of God"
Just in case it looked like I hadn't written about Tribulation enough already, they debuted this beauty of a heavy metal epic a few weeks ago and it's easily one of the highlights from their outstanding new album, The Children of the Night. Somewhere between early '80s post-punk/goth rock and mid-'80s occult metal like King Diamond, "The Motherhood of God" is the album's towering centerpiece. It's also far and away one of the catchiest tracks on the album, and accessibility, hooks and melody are qualities in metal that are almost always underrated. Being "extreme" is fine. Writing a great song? That's a far more admirable (and difficult!) task, so it's a great thrill to find a band that puts so much of their efforts into just making the best music they possibly can, whether or not it always fits the definition of metal. But it's more of a timeless and universal definition of metal than one that paints itself into too narrow of a corner. Considering Tribulation used to be more recognizably a death metal band — and a quite good one at that — it's a thrill to see them take to this more melodic form of songwriting and run with it.
[from
The Children of the Night
, out now;
Century Media
]
Piece by piece
Recommended April metal albums:
Abyss' Heretical Anatomy: This Toronto band is death metal in style but hardcore in spirit, making the most of what little time they have to truly pulverize the listener with unforgiving riffs and rhythms that most certainly leave a mark. Not every metalhead is of the opinion that death metal should be more fun more often, but you can count me in that group. This one's a blast. (20 Buck Spin)
Bosse-de-Nage's All Fours: April has been such a phenomenal month for metal that it's produced not one, but two genuine contenders for Metal Album of the Year. The first of those is by Bay Area black metal group Bosse-de-Nage, who combine their dark intensity with elements of post-hardcore, punk, post-rock and other trace elements of underground styles, not to mention some twisted and eloquent lyrics. It's sublime. (Profound Lore)
Minsk's The Crash and the Draw: Chicago's Minsk took a six-year break between albums before delivering The Crash and the Draw, but the wait was most certainly worth it. This is their best album since at least 2007's Ritual Fires of Abandonment, and an overwhelming experience in epic post-metal (or sludge — I see you indignant Facebook guy) that finds Minsk not only reclaiming past strengths, but expanding on them beautifully. (Relapse)
Royal Thunder's Crooked Doors: In my review of this album, I noted that Royal Thunder doesn't really play metal, exactly — they play hard rock. But that in itself, done well, isn't such an easy style to master. That has more to do with how many clichés overwhelm most Zep-worshipping bands of the last few decades, which this Atlanta-based band easily avoids. But Royal Thunder make melodic, hook-driven music that has a metal edge, more than the other way around, and Crooked Doors might very well be their strongest set of songs to date. Also, its cover art is fantastic — wouldn't want to overlook that. (Relapse)
Tribulation's The Children of the Night: This is the other contender for Metal Album of the Year, and one that gives Bosse-de-Nage some stiff competition. Tribulation started off as an interesting enough death metal band, but they moved on from that pretty quickly, and now they've grown into a much more melodic, ambitious and progressive band, with a heavy reverence for the old-school metal theatrics of King Diamond. There's a lot happening on this album, from post-punk riffs to Goblin-style cinematics, and it's all brilliantly moody and heroic. This is a must-hear album. (Century Media)
Ufomammut's Ecate: Sneaking right in on March 31, Italy's Ufomammut came bellowing from atop their sludge covered hill with a set of Greek mythology-inspired psych-doom. It's thick, noxious stuff, sure to take you from your normal surroundings to a more disorienting state of consciousness. But those gnarled power chords will bring you crashing back to earth with a fiery impact. (Neurot)
*
Jonathan K. Dick, a metal scribe for outlets like Noisey, Stereogum and his own site, Steel for Brains, needs your help: His daughter Hannah has been diagnosed with ciliary dyskinesia, a lung disorder that is unfortunately incurable. She'll have to have daily breathing treatments for the rest of her life, and Dick is facing a huge medical expense that sadly only complicates an already heartbreaking situation. A GoFundMe campaign has been set up to help him out with paying for the expenses; I'd like to suggest all the big-hearted metalheads reading this right now send some help their way.
*
Though they're not a metal band, I saw Swans for the first time this month, and I can say with certainty that they're one of the heaviest bands I've ever seen. Michael Gira & Co. have long had a reputation for pretty intense and powerful live performances, and that's exactly what they delivered during their two-plus-hour set in Santa Ana two weeks ago. They played a few highlights from To Be Kind, but much of their set consisted of new compositions, stretched out into 20-minute symphonies of ambiance and crushing heaviness. I've never seen anything quite like it, and it was amazing.
You might also like: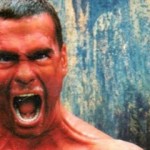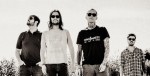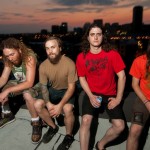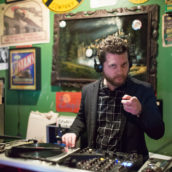 Jeff Terich
Jeff Terich is the founder and editor of Treble. He's been writing about music for 20 years and has been published at American Songwriter, Bandcamp Daily, Reverb, Spin, Stereogum, uDiscoverMusic, VinylMePlease and some others that he's forgetting right now. He's still not tired of it.