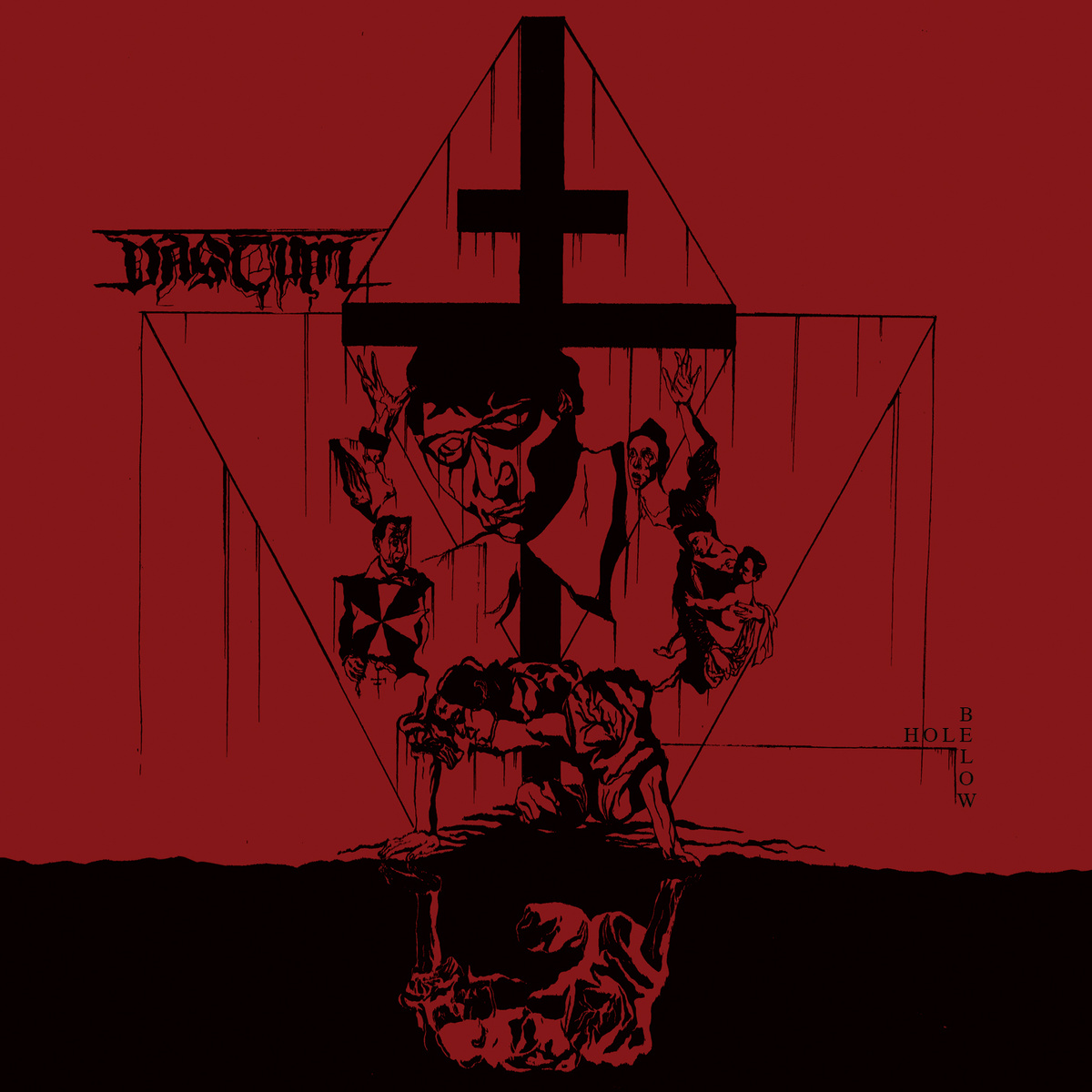 It is pretty common for any form of extreme metal band to kick in the doors with the sheer power of their heaviness and impress you with the first song before the rest of the album poses the question of whether they can write actual songs with dynamics and strong melodies. San Francisco's Vastum adds a current of darkness to their sonic arsenal, which adds a unique chill to this first impression. On "Amniosis," the second track from the band's third album, Hole Below, Vastum open up their sound to more nuance. The vocals typify death metal with low echoing roars, and surprisingly, the drums don't overpower the mix with an avalanche of pummeling, as the guitar tends to dominate. There's also a slight tinge of eerie atmosphere in the form of spoken, moaned vocals haunting the background.
Death metal tends to be monochromatic in its limited expressions of emotion. Where doom and black metal offer a wider range of feelings, death metal operates pretty exclusively off aggression. This doesn't become evident on Hole Below until "In Sickness and In Death," at which point the songs start to grow more uniform in sound. They break this up a little by going into a more old-school Morbid Angel-like grind with "Intrusions," and continue the thematic brutality on the title track, with lyrics about ritual abuse. This finds Vastum making an effort to compensate for the dynamics becoming too mired down into the confines of death metal's myopic anger. The three songs before the more determined chug of "Empty Breast" could have essentially all been connected into one long song.
This album's strength lies in the lyrics, which are growled in a fairly articulate manner. And for that reason alone, Hole Below is better than the bulk of modern death metal. Yet the question to ask of all music, no matter whether it is metal, post-punk or pop, is why does this deserve a place on my iPod? Most death metal bands tend to worship at either Morbid Angel's altars of madness or sit dutifully at the foot of Incantation's mortal throne of Nazarene. And if you have both of those bands on your iPod, then is there room for Vastum?
Short answer: Absolutely. Those burnt out on Blessed are the Sick will likely find Hole Below well worth their time. Then again, if all you listen to is death metal then you probably won't need much convincing. But when David Vincent checks into a retirement home in Tampa, Vastum has what it takes to carry on the death metal torch, with double bass growl roaring.
---
Label: 20 Buck Spin
Year: 2015
---
Similar Albums: