Shadow of the Horns: Metal albums for Halloween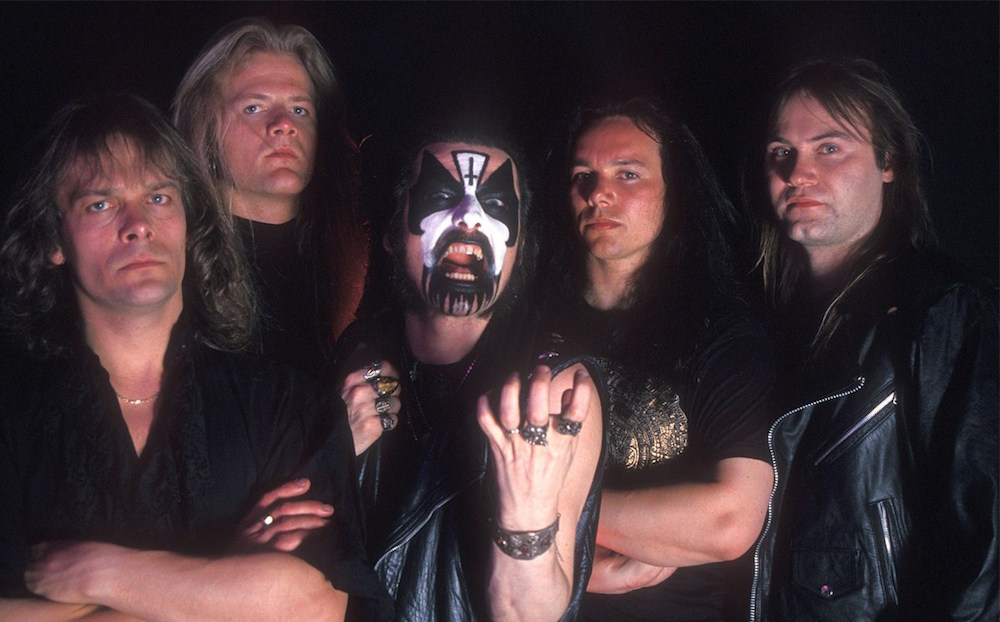 Halloween isn't really about metal. Sounds counterintuitive, doesn't it? But it's true. Much like the vampires on Buffy the Vampire Slayer, metalheads celebrate darkness year-round, so there's not really any need to do something extraordinary for one holiday in October. But here's the thing: I love metal, and I also love Halloween. So, if you happen to be the type that would rather enjoy both than pick a side, I've got recommendations for 6.66 metal albums which make for the best Halloween listening. For your convenience, I've divided my picks for the best metal albums for Halloween up into different situation-specific categories. So here's the best album to listen to…
… if you're having a fairly traditional Halloween party: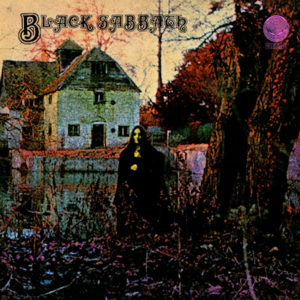 Black Sabbath – Black Sabbath
I don't know about you, but I feel that I have to listen to Black Sabbath's self-titled debut at least once during the Halloween season. Maybe more than that. It's by no means the scariest album out there, but Sabbath tapped into a darkness that set them apart from other bands in rock 'n' roll at the time. The leadoff title track is, actually, chilling and ominous in the best way, and it's a staple on Halloween playlists—not just in my own household. It's the kind of metal album you can spin between Thriller and Bernard Herrmann's Hitchcock scores without feeling out of place. And whether or not the ghouls at your party are definitely metalheads, they can probably get down to some Sabbath. I'd say something about how if you don't rock out to Sabbath, you're probably dead, but then again the walking dead surely pump their fists when they hear the riff to "The Wizard."
… if your Halloween involves partying with people who don't listen to a lot of metal: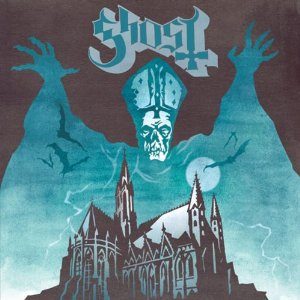 Ghost – Opus Eponymous
Ghost is more of a Satanic classic rock band than a metal band in the traditional sense. They play loud and they employ some fun-loving evil, but they also have better hooks than most. My wife actually once noted that "Stand by Him," my favorite track on the Swedish group's 2010 album Opus Eponymous, actually kind of sounds like Michael Jackson's "Beat It." And since people kind of expect to hear Thriller anyway, you might as well find a way to work this into the mix. Your non-metal-loving friends just might be won over.
… if your Halloween involves a high-speed mischief spree: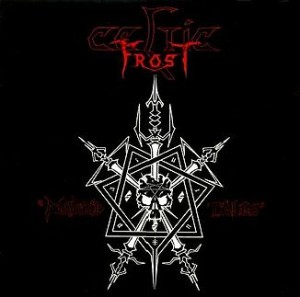 Celtic Frost – Morbid Tales
Here's the 0.66 metal album, if you're keeping track of the math. Celtic Frost's Morbid Tales is technically an EP, or a mini-album, or something. It's short, anyhow. And while Tom G. Warrior embraced more ominous, gothic tones with 1985's To Mega Therion, and Monotheist, and his albums with Triptykon, this one is the record that goes best with toilet-papering houses, pulling pranks and getting sauced from a flask. It's high-speed thrash metal mayhem, which is always fun when you're looking for trouble.
… if your Halloween involves doing something in the basement that has your neighbors worried: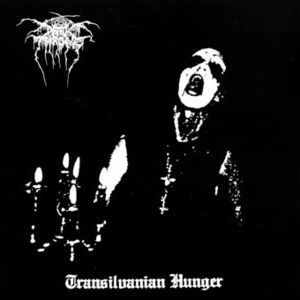 Darkthrone – Transilvanian Hunger
Black metal as a genre is concerned largely with evil, hate, all that stuff that makes metal great catharsis. Black metal is also a good way to freak out the norms if you want to diminish people's comfort level. Now, if you really wanted to get your neighbors in a Satanic panic, you could actually come up with something a lot more terrifying than Darkthrone's excellent 1994 album—and template for thousands of black metal albums to come—Transilvanian Hunger. But this is a good everyday soundtrack to unspoken deviance. It's cold and harsh, and overflowing with venomous bile. There's even a vampiric reference in the title! And most importantly, it's still fun to listen to, even if its menace doesn't sit well with your neighbors.
… if your Halloween involves cloaks, candles and a visit from the Dark Lord: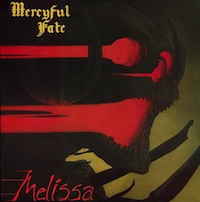 Mercyful Fate – Melissa
Demark's Mercyful Fate more or less invented the evil aesthetic of black metal, though they're classic heavy metal in sound. Bolstered by the dramatic falsetto of the corpse-painted metal legend King Diamond (who's also a pretty dapper dresser), Mercyful Fate have the camp value cranked up as far as it'll go. But they're still all about hauntings and Satan and all that, so if you're going to throw a party where all the ghouls are going to have a malevolent good time, you'll need this record. You never know when Satan's going to show up, so it's a good idea to have this around just in case he's not a Drake fan.
… if your Halloween involves pagan rituals: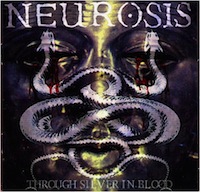 Neurosis – Through Silver in Blood
The interesting thing about Neurosis is that there's pretty much no camp value involved in what they do. They're a pretty earnest band. It's just that their earnestness is poured into some of the most intense music ever recorded. The showpieces on their 1996 masterpiece Through Silver in Blood are all 10-plus-minute dirges of apocalyptic roar. It's the kind of thing you'd put on while lowering a sacrifice into a volcano, or perhaps lighting a giant effigy on fire, say a wicker man. It's less about the supernatural and Satan and all that than it is about something much more primal. It's slow-burning, ceremonial terror.
… and if all else fails, there's always: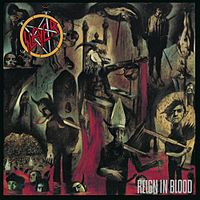 Slayer – Reign in Blood
If I don't hear "Raining Blood" at least once in October, then something isn't right. Slayer embodies the mischief and hedonism of Halloween more than anything else, and though there's plenty of malevolence in Tom Araya's lyrics, I mostly respond to just how loud, fast and fun their 1986 masterpiece is. It's less than a half-hour long, so you can play it over and over again if that's your thing (and not a bad idea at that), but because it's such an intense, airtight set of thrash metal rippers, it never wears out its welcome. It's exactly the kind of darkness and antagonism that we could all use, just a little bit, on October 31.
The best metal tracks of October 2015
Vastum – "Amniosis"
Bay Area outfit Vastum knows a thing or two about ugly. This band doesn't bother with ethereal intros, clean-sung passages or any of that (there are some eerie spoken passages though, with lots of reverb). It's all burly, sludgy death metal in the best way possible. "Amniosis" is still pretty accessible, though, by death metal standards. Something about those riffs make this song such an infectious and violent treat. It's all chugging guitars and pounding, stomping drums. And on that note, there's something kind of refreshing about how un-showy this is; a lot of death metal bands opt for the hyper-technical approach, but there's something punk about Vastum's roaring, four-on-the-floor sound. It's made for the pit.
[from Hole Below, out Nov. 4;
20 Buck Spin
]
Magic Circle – "A Ballad for the Vultures"
Excellent doom metal has been surprisingly easy to come by in the last couple years. Heavy, slow and devastating doom has been in ample supply of late, and you're definitely not going to hear me complain. Even better is the heroic, anthemic kind like Magic Circle crafts. The Massachusetts band goes big on riffs with new track "A Ballad for the Vultures," but with the kind of dramatic presence that would make Bruce Dickinson proud. It's modern metal with an old-school sensibility, and it deserves all the horns.
[found on
Journey Blind
, out Nov. 19;
20 Buck Spin
]
GOLD – "Shapeless"
There have been a lot of outstanding fusions of goth-rock and metal in recent years, including standout albums by Vaura and Atriarch, and Dutch outfit GOLD have just aligned with Profound Lore Records to deliver a darkly entrancing release of their own. "Shapeless," from the upcoming No Image, is dense and heavy, but not abrasive in the way that other fusions of metal and darkwave can be. It's almost like a dark shoegaze sound in a way, its power coming primarily from a heavy array of effects and a distortion that's big, but not oppressive. The heaviness is almost kind of subliminal in a way, like American counterparts True Widow, who practice their own version of gothic doom. An intriguing discovery, for sure.
[from
No Image
, out Nov. 4;
Profound Lore
]
RAM – "The Usurper"
While we're on the subject of metal with an old-school streak (and Iron Maiden), now's a good time to transition into RAM's latest. The Gothenburg, Sweden band doesn't play death metal in the style of Gothenburg icons like At the Gates, but rather an '80s-informed heavy metal that recalls the likes of Maiden, Judas Priest and Scorpions. It's chugging, head-nodding, leather-clad metal with attitude to spare. But the melodies—oh, the melodies! After you've immersed yourself in lo-fi black metal for a while, you crave the guitar heroism and theatricality of classic metal. It's maybe unfortunate timing that the band's latest drops in the fall, because this is the kind of metal you crank to 11 with the windows down.
[from
Svbversvm
, out Oct. 28;
Metal Blade
]
Killing Joke – "Euphoria"
Let's talk about how and where Killing Joke fits in the greater metal universe. Throughout most of the '80s, they certainly weren't metal, their early post-punk records espousing a kind of goth-leaning, proto-industrial sound that were certainly the heaviest of their kind. But it wasn't until the '90s that metal aesthetics began to creep into their music, and ultimately the '00s when they began to deliver some of their most crushing music to date. Their newest album, Pylon, splits the difference between the classic post-punk sound of their early years and the pummeling industrial metal they've since adopted. "Euphoria" is more the former than the latter, an ethereal, synth-driven single that showcases the best of the band's melodic sensibilities. But it's still really heavy. Few bands throughout history have been able to combine those two aspects as impressively as Killing Joke, and "Euphoria" is all evidence you need that they're still operating on an entirely different level than anyone else.
[from
Pylon
, out now;
Spinefarm
]
Recommended metal albums of October 2015:
He Whose Ox Is Gored's The Lion The Camel The Child: Atmospheric sludge metal is good. Atmospheric sludge metal with a heavy dose of synthesizers is even better. Yeah, I know that kind of thing can go really poorly really quickly if not handled with the utmost care, but there's a streak of post-punk and prog in He Whose Ox Is Gored's sound that makes the synthesized sounds even more potent. It's as if Isis were mashed up with Vangelis' Blade Runner soundtrack, which is pretty awesome sounding on paper. And it's even better in practice. (Bleeding Light)
Kowloon Walled City's Grievances: Doom metal isn't always such a bummer. In fact, listen to classic albums by Saint Vitus or Pentagram, or y'know, Black Sabbath, and there's some pretty fun stuff happening amid the darkness. Kowloon Walled City isn't a band that necessarily subscribes to any such notions of doom metal being a social music, but that doesn't mean their version of it isn't impressive. It's like a post-hardcore take on doom, with Shellac-like riffs ringing out with icy precision over slow-moving rhythms. Sure, it's devastating and defeating stuff, but it sounds immaculate. (Neurot)
Kylesa's Exhausting Fire: The Savannah band has been one of my favorites for a long time—at least since 2009's Static Tensions—and their latest was certainly one of my most anticipated metal albums of the year. And they certainly delivered an album that lives up to that anticipation. It's less dour and downcast than its predecessor, Ultraviolet, and features some of their most interesting melodic material yet. You can hear more influence from post-punk bands like Siouxsie and the Banshees, which lends a fun sort of darkness to their already dense sludge. As a lifelong post-punk devotee, this pleases me. (Season of Mist)
VHOL's Deeper Than Sky: Apparently VHOL's members don't particularly care to be called a "supergroup," but when your band features key players in heavyweight bands such as YOB, Agalloch and Hammers of Misfortune, well then you're pretty much a supergroup. VHOL has its own identity, however, and their second album Deeper Than Sky is an amazing white-knuckle ride through crust-punk, black metal, thrash and classic heavy metal that's always fun, always fast and full of melodic surprises. Even thrash metal piano. Yeah, you read that correctly. (Profound Lore)
You might also like: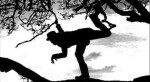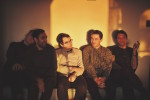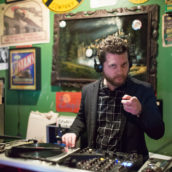 Jeff Terich
Jeff Terich is the founder and editor of Treble. He's been writing about music for 20 years and has been published at American Songwriter, Bandcamp Daily, Reverb, Spin, Stereogum, uDiscoverMusic, VinylMePlease and some others that he's forgetting right now. He's still not tired of it.