History's Greatest Monsters: The Worst Albums of 2015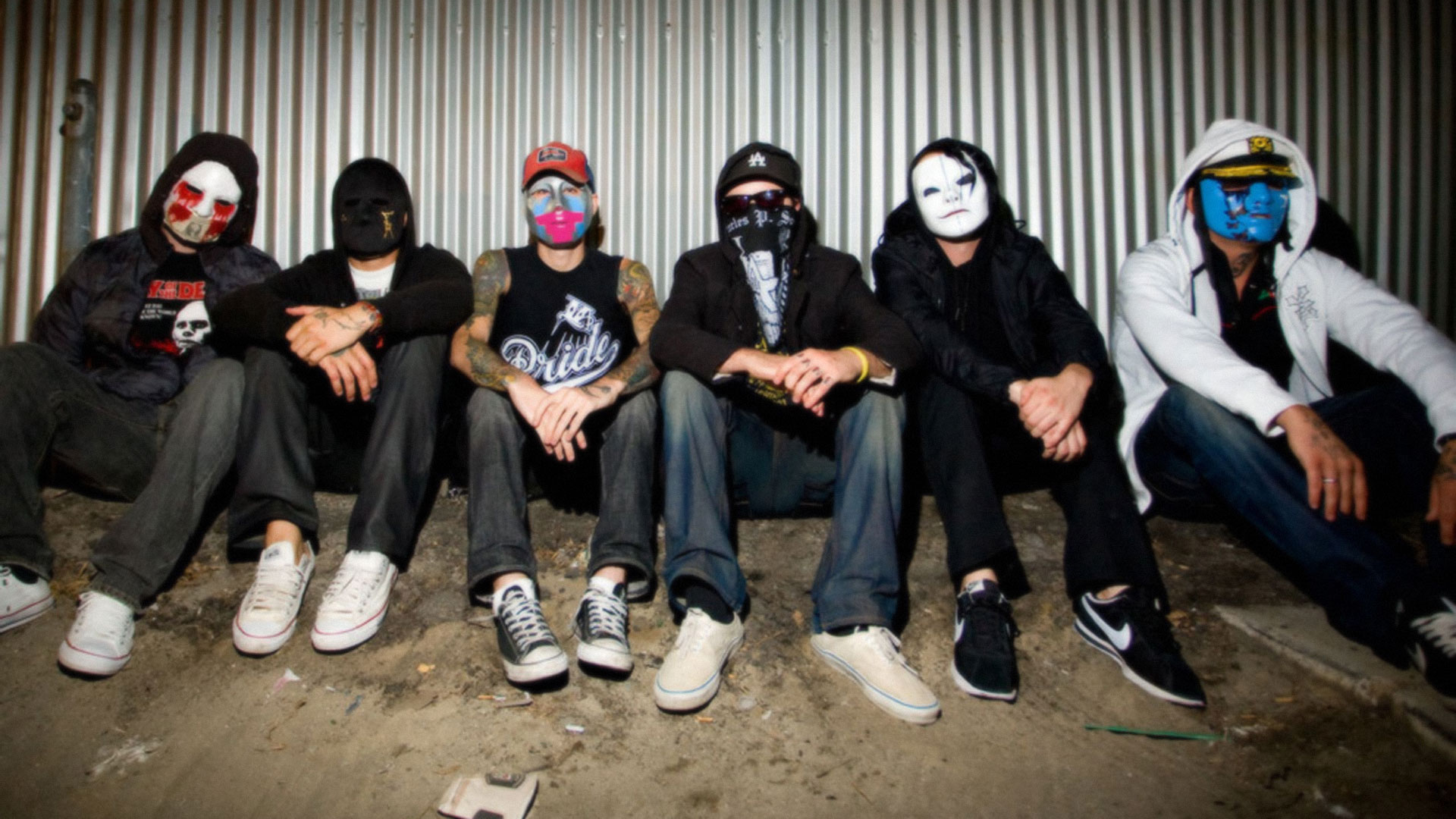 In about a week, Treble will unveil its Top 50 Albums of 2015. It's a moment we all look forward to, if for no other reason than to give extra accolades to the musicians whose work we most admired, and can't help gushing over. But before we get there, it's important to purge some bad feelings, and get a bad taste out of our mouths. Now, there were plenty of albums that didn't really work for us this year (e.g. The Weeknd, Travi$ Scott, Slayer) but we haven't gotten to the worst of it yet. Not by a longshot. We try to stay positive, as much as we can. We really do. But there comes a point where we just can't stay silent about those who are cluttering up the market with bad sounds, bad ideas and, as turns out a lot this year, bad intentions. Some of the worst records we've heard this year were just annoying. But it's interesting how a lot of them actually seem to be cluttered with stereotypes, misogyny, odd conspiracy theories or unearned self-importance. We'll get to the best albums of the year soon. But for now, here are the Worst Albums of 2015.
---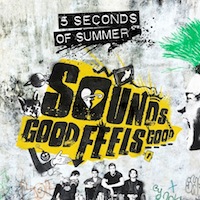 5 Seconds of Summer – Sounds Good Feels Good
"Money," the first song on 5 Seconds of Summer's second album Sounds Good Feels Good, briefly sends the misleading message that the Australian pop-punk boy band's second album isn't going to be wholly irredeemable. It's not really a good song, but it's standard, safe-enough pop-punk, the kind that's easy to dislike but hard to hate. And then "She's Kinda Hot" happens. Somewhere between Sugar Ray's "Fly" and Uncle Kracker's "Follow Me," it's suburban bleached-tip acousti-pop that couldn't sound more trapped in the late '90s if Michael Bay launched it into a meteor. But that's not even what makes it so unforgivable. It's when the singing begins: near-screaming, all-caps, too-many-vocal effects assholery. So your girlfriend's a real bitch, huh? Drag. But she's "kinda hot," so that's OK. I wish I were kidding, but such is the depth of 5 Seconds of Summer's bros-before-hos-except-when-they're-kinda-hot philosophy. Almost as terrible is "Broken Home," the obligatory "serious" song about divorce that makes a half-hearted attempt at proving Sounds Good Feels Good is more than thimble-of-Mountain-Dew deep (it fails though). Oh, but there's more; "Jet Black Heart" is where 5 Seconds of Summer says, "hey, we're dark and brooding and mysterious, too!" Such intense young dudes: "Everybody's got their demons/Whether wide awake or sleepin'/I'm the one who ends up leavin'/Make it OK." It descends into some Awoldragons "Whoa-ohs" which pick up again in the less overtly embarrassing but not necessarily better "Castaway." It's hard to top the awfulness of "She's Kinda Hot," but "Vapor" actually compares being with a girl to vaping. I give up. – JT
---
Chris Brown and Tyga – Fan of a Fan
Chris Brown's career is really something. And by "something," I mean an embarrassment. Sure, we're all pretty well familiar with how much of a terrible human being he is, but I suppose he's no longer pretending not to be, for which he's rewarded with guest spots on songs by people with a lot more talent than he does. And to top it all off, he finds a way to team up with one of the only performers close to being as unlikable as he is: Tyga. Now, between the two of them, there's maybe half of a passable idea on Fan of a Fan, which employs every cliché in the book and every awful strip-club rap stereotype, with an occasional sprinkling of EDM bass fart. The misogyny throughout the album is both lazy and dangerous, considering at least half of this super team has in fact beaten women before. Pusha T shows up for some reason, and I hope he got paid a lot, because I'd hate to think there's anyone left in the industry doing Chris Brown any favors. It's the album nobody wanted, from the two artists we least wanted it from. Finally, the Watch the Throne for the Gamergate generation. – JT
---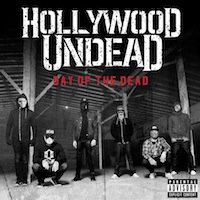 Hollywood Undead – Day of the Dead
I was first introduced to Hollywood Undead about a decade ago when a hallmate in my college dorm put a song of theirs on repeat (on a very loud sound system, mind you) and locked their door to go take a shower. But not even that horrific experience prepared me for their latest full length, Day of the Dead. Any combination of half-assed rap and half-assed nu-metal is bound to be awful but there's something particularly dangerous about Hollywood Undead now that they are comfortable and experienced at their craft, having been financially successful a number of times before. And if the white-boy party anthem production wasn't vomit-worthy enough for you, (imagine Skrillex meets Rednex's "Cotton-Eyed Joe"), the rapping quality and content will certainly push you over the edge. Not only are the Undead's emcee skills directly comparable to Lonely Island's (who are, admittedly, pretty talented for a joke band), but the themes and rhymes are simultaneously laughable and abhorrent, usually focusing on how they are all (a) down to party and (b) completely and painfully misogynistic. – ATB
---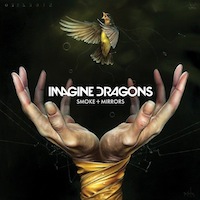 Imagine Dragons – Smoke + Mirrors
Imagine Dragons were never a very impressive band, but that wasn't entirely their own fault. They came about at a time where most radio rock was complete bullshit and the best thing on most alt-rock stations were Kanye West songs. So it would make sense that they would marry the two, mixing a Mumford-friendly, formulaic songwriting approach with hyper-cleansed production. (To the point that it's difficult to tell if the band even has a drummer.) But, like it or not, at least the band's early work was a little catchy. But sophomore effort Smoke + Mirrors barely even lives up to its title, shedding the little bit of originality Imagine Dragons had for a painfully simple expedition into the calmest, least excitable of pop-rock tropes. – ATB
---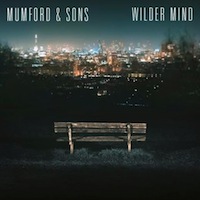 Mumford & Sons – Wilder Mind
Why did Mumford and Sons get rid of the only thing that distinguished them from a litany of other bands? Their initial work showed they were at least making an effort to stand out, but they decided to become a faceless guitar rock band after having their sound ripped off by The Lumineers and tainted forever by that Avicii abomination "Wake Me Up." The "fuck the banjo" contrarianism that led up to the release of Wilder Mind would have been welcome if it had been replaced with anything creative whatsoever. Its 12 songs are vague, amorphous creations that ride a wave of catch-all lyricism, phoned-in sentiment and a suffocating blandness. Say what you want about their earlier stuff, but at least it had personality. This is the musical equivalent of the shrug emoticon. They should change their name to… I don't know, fucking Beigeford and Beige or something. – GOM
---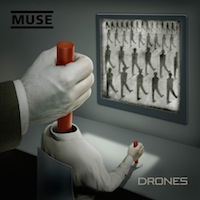 Muse – Drones
It's almost too easy with Muse. They surpassed self-parody at least four or five albums ago, and at this point it's hard to tell if even Muse, themselves, aren't having a laugh at the bloat and bombast they masterfully inflate like Roger Waters garage-sale pigs. To hear their (topical! political! relevant!) new album Drones, it's difficult to imagine anyone keeping a straight face during this recording session. Now, to see what we're getting into here, it's best to examine the absurd album art, in which a giant hand grasps a joystick that apparently happens to be someone's head? Because DRONES. It gets better. "Reapers" finds the band adopting something closer to Wolfmother or Audioslave schlock rather than their own homegrown recipe, which climaxes in the chorus of "Killed! By! Drones!", topped off by the yeah-they-really-did-that punctuation of a robot voice repeating the phrase. In case you missed the message, this is an album about military and government use of drones. They even manage to include an interlude with a drill sergeant, just in case you didn't get the subtle social commentary about the military industrial complex. A significant portion of the album also finds Muse opting for heavier riffs in the vein of Queens of the Stone Age, but with neither the humor nor the soul of that band. So when a Muse-by-numbers track such as "Mercy" arrives, it's strangely refreshing. When it's actually a relief to hear Muse play up their RPG-opera schtick, then something is definitely wrong. Did I mention the drones thing? Because Drones is about how drones are bad. Wouldn't want to overlook that part. – JT
---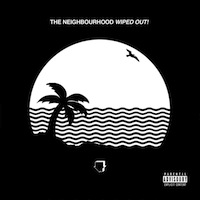 The Neighbourhood – Wiped Out!
In 2013, I was lucky enough to see Depeche Mode at SXSW in a remarkably small venue. Suffice it to say that was the highlight of the week, essentially, though in order to see the show I had to sit through two incredibly tedious openers. The more egregious of the two was The Neighbourhood, who at the time seemed more or less like an American version of The xx with musicians chosen by committee based on headshots and neck tattoos rather than any particular skill or talent. They ended up having a hit later that year with "Sweater Weather," which wasn't a great song but the appeal was understandable. Their second album, Wiped Out!, doesn't have a track with that level of appeal, instead comprising 45 minutes of posturing mope and sanitized sexuality that's always on the verge of becoming Mumford & Sons' attempt at PBR&B, or Imagine Dragons covering Beach House. It's a little like The Weeknd scoring a very special episode of CSI: Miami, but that probably makes this album sound more exciting than it is. The Neighbourhood take no risks on Wiped Out!, but they don't even seem to be having any fun at playing rote major-label alt-pop. But boy, they sure can brood. – JT
---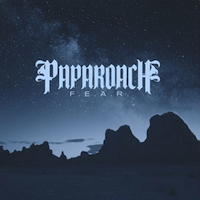 Papa Roach – F.E.A.R.
Part of me felt sort of bad ragging on Papa Roach in 2015. It's not like they're as famous as they once were, or their music is cluttering up alternative rock playlists as it once did. But when I actually listened to F.E.A.R., well, that all changed. Papa Roach is now a new and improved blend of active rock and EDM and it's considerably less appealing than when Linkin Park made the attempt. Or when KoRN made the attempt, and that was about as embarrassing as as a late-career grab at relevance as it gets. Papa Roach don't opt for Skrillex-sized drops in every track, but when they don't, all that's left is hyper-compressed expressions of angst in hunger-dunger-dang form, from dudes way too old to be reading pages from their junior-high diary. When you get down to it, despite the enhancement in 2011 audio electronics, not much about Papa Roach has changed. Here's a couplet from "Face Everything and Rise": "My pain is a blessing in disguise/ I feel it cutting and it's cutting like a knife." This is where I'm torn: Is the bigger issue with this album Papa Roach's misguided attempts at staying current (or in the ballpark anyway), or the fact that no amount of production sheen or synth blast can stop Papa Roach from repeating the formula they've stuck with for two decades now. Maybe I've heard worse albums this year (see above), but F.E.A.R. is proof that no matter how close to the bottom of the barrel you get, you can always keep scraping. – JT
You might also like: