Remake/Remodel: The Strokes – First Impressions of Earth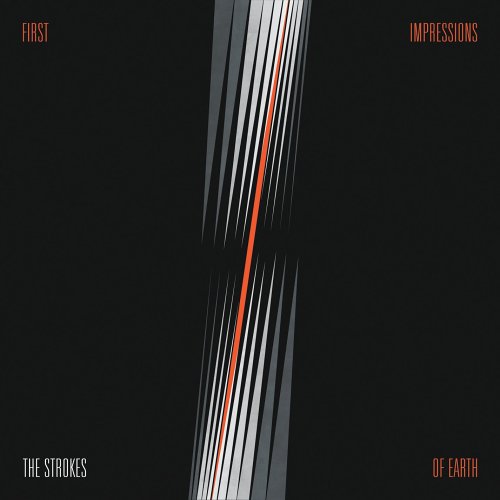 Welcome back to Remake/Remodel, the weekly column in which one of Treble's editors or contributors takes a classic—if imperfect, to our ears—album, and proposes an alternate tracklist in an effort to provide a different, albeit highly enjoyable listening experience. This week, we look at The Strokes' infamous third album, First Impressions of Earth.
Ten years have passed since the release First Impressions of Earth and it hasn't gotten much better with age. At the time, it was a hotly anticipated follow-up from one of the most overhyped bands in rock music. Critics and fans were curious where the band would go next, the answer ended up being nowhere. The hype surrounding this band had obstructed them, and subsequently their creativity has suffered in recent years. Part of what made The Strokes such an acclaimed band was due to their image and reintroduction of the garage rock sound. It certainly wasn't groundbreaking, but they crafted some decent hits and encountered massive success along the way.
But to name them as the saviors of rock 'n' roll is a complete overstatement. That sound wasn't anything new since this kind of music was already made famous by other (and better) New York bands such as Television, Richard Hell and The New York Dolls. Those bands were already legends, though The Strokes' mainstream stature brought those bands' aesthetic to a new generation and a new audience. The band already had two decent records to boot, but the tricky part was figuring out where to go next. First Impressions was meant to be another breakthrough. Instead it was a failure, by all accounts, and proved The Strokes had already reached their creative peak. While First Impressions at first seems like it has direction, it's a sloppy mess of a record. For starters, the album is too long; First Impressions could easily do without the absurd 14-track sequence. Part of what was critical to The Strokes' sound was their ability to craft succinct and catchy songs. This record is an attempt to be ambitious, though its initial execution fails because this is a band at its best when sticking to simple power chords and writing lyrics with minimal depth. So that's what I've trimmed the album down to, with my First Impressions of Earth alternate tracklist.
The Strokes First Impressions of Earth alternate tracklist:
1. You Only Live Once
2. Razorblade
3. Ize Of the World
4. Fear Of Sleep
5. Juicebox
6. Ask Me Anything
7. Vision Of Division
8. Killing Lies
9. Evening Sun
Total Album Time: 32 minutes
Shortened to a more reasonable length (the original cut was 52 minutes), and rearranged to create a more cohesive flow, my amendments improve the record considerably. The songs I've kept are the pick of the litter and were arranged to mimic the same patterns and structures from their early releases for some consistency. "You Only Live Once" is a good opener with high energy and excitement. That mood is kept up until "Ask Me Anything" and "Evening Sun," which are the few moments of rest from the band's otherwise upbeat push. That stride is kept short and returns to something moderate, "Killing Lies" coming close to what other late-album favorites "Take It or Leave It" and "I Can't Win" had.
Cutting out the filler was the hardest, mostly because the bulk of these songs are mediocre at best; the remaining five tracks omitted were flat out awful. It's hard to believe some publications praised it. Even with this remodel, the record is still far from perfect; there is better effort in these selected tracks, but because this was an already weak album it lacks some of the freshness of their first two. If The Strokes had put more effort into improving this amended release of First Impressions, it might have been a stronger result. Sure, this might not be as exciting as their first two releases, but at least trimmed and streamlined, it's a fun listen.
You might also like: