Celebrate the Catalog: The Cure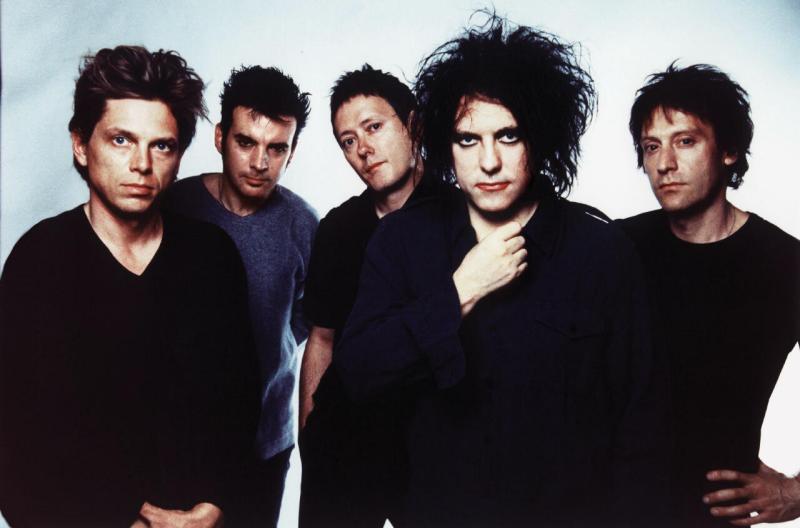 The Cure is in the middle of their first U.S. tour in several years, which has seen the band debut a handful of new songs live. This suggests that a new album might very well be in the works, despite the band not having set foot in the the studio for eight years and counting. But perhaps even more interesting than that is how much ground their setlists have been covering, incorporating everything from album-length encores covering classic albums such as Faith or Seventeen Seconds to odds and ends from throughout their career. It's a reminder not just of how much material The Cure's released over the years, but just how strong most of it is.
Since forming in the late '70s, The Cure have released 13 albums during their career. That's not a lot when you consider they've been together for 38 years, but it's nothing to sneeze at either. Seven of those albums were released in the '80s, which comprise their most important years as a band. From the gloomy post-punk explorations of Seventeen Seconds to the atmospheric goth grandeur of Disintegration, The Cure underwent a period of growth and evolution that rivals any band during the same period, and essentially bests them all. In the '80s, there may not have been a better band than The Cure.
Over time, The Cure's output slowed down, partially as a result of having more resources at their disposal in which to take their time, and partially because they could afford to take time off. And they've released a couple of really good albums in the last 25 years, but they've also only released five. So as we anticipate the possibility of new Cure material in the months or year ahead, it seemed an appropriate time to evaluate the band's material on the whole, and see how their 13 albums stack up after all this time—which is the best Cure album, and which one, maybe, isn't.
Celebrate the Catalog with us: The Cure albums rated, ranked and evaluated.
Buy these albums at Turntable Lab
---
The tap drips…
When The Cure released Three Imaginary Boys, they weren't quite The Cure that we've come to know. Comprising a trio of Robert Smith, bassist Michael Dempsey and drummer Lol Tolhurst, the lineup was sparse and raw, dynamic but still with lots of room to grow. Smith didn't even have the long, teased-out Aquanet goth hair that's become his signature look. Rather, this was a punk band with a sound still yet to fully form, and an identity that wasn't entirely baked in just yet. You have to admire them for building up some mystique, though—the original issues of Three Imaginary Boys featured pictograms instead of song titles (e.g. a burning picture of pyramids for "Fire in Cairo"), which made it a little bit confusing to determine which song was which, but it's an interesting artifact all the same. The songs, themselves, ride a weird balance between sophisticated gloom ("Three Imaginary Boys," "10:15 Saturday Night") and snotty punk 'tude (the cake-decorating read-along of "So What," the sneering cover of Hendrix's "Foxy Lady"), with some mid-tempo fun in between ("Accuracy," "Grinding Halt"). Next to Disintegration, it doesn't even seem like the same band, but there's a purity and sense of fun to these songs that we wouldn't really hear on any Cure album after. The goth-rock atmosphere of their next three albums would reveal them to be an even better band, but this succeeds in being more immediate, an easy entry point for those merely eyeliner curious rather than draped in fishnet.
Rating: 9.2 out of 10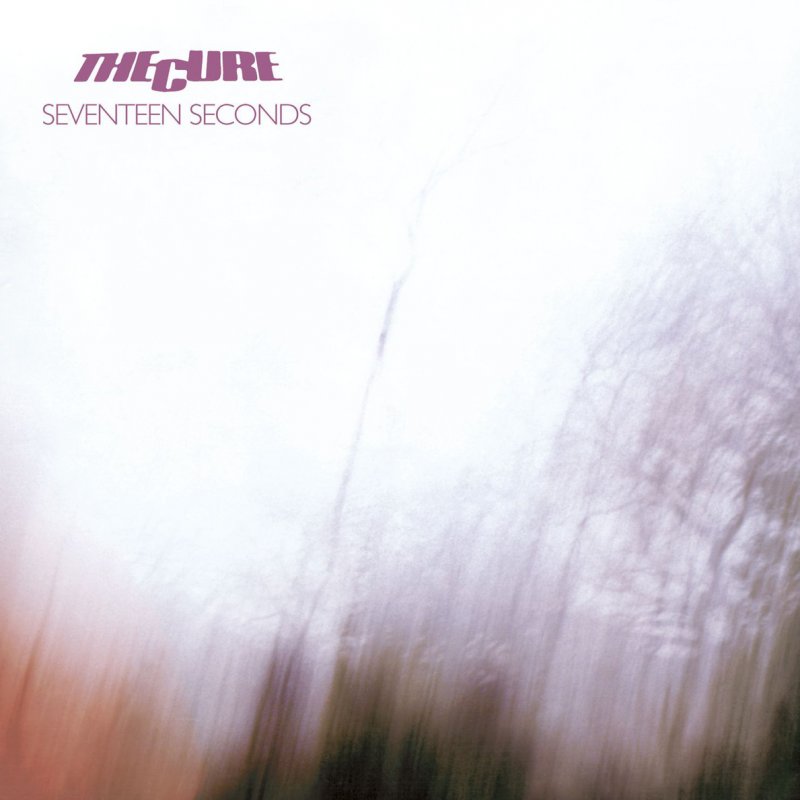 Seventeen Seconds
This is where The Cure truly becomes The Cure. With the addition of bassist Simon Gallup, the band's sound took shape with a darker, more streamlined post-punk sound that balanced eerie atmosphere with an abrasive energy. Compared to later triumphs such as Pornography or The Head on the Door, Seventeen Seconds seems understated. In fact, it's weirdly quiet. Moments such as the title track or "In Your House" are striking in just how much restraint the band exercises. That's not to say they're not stunning moments, though the peaks are undeniable, namely the two singles, the haunting "Play for Today" and the dramatic "A Forest," a shortlist contender for The Cure's all-time greatest song. In between they offer spectacular moments of proto-goth creepiness ("At Night") and post-punk jangle ("M"), and a handful of peculiar instrumental transitions. The conventional wisdom about Seventeen Seconds is that it's a minor effort from the band, perhaps because three of the 10 tracks are instrumentals intended to create mood rather than stand alone as great songs in their own right. And indeed, they're mood setters, though the remaining seven tracks are all great to perfect, so I have trouble seeing the problem here. This is The Cure's moment of convergence into something greater and more clearly defined. It's a post-punk essential.
Rating: 9.3 out of 10
It's hard to say what The Cure's most definitively goth album is, but Faith is certainly a good start in opening up that conversation. Well before The Cure and "goth" became synonymous, Faith revealed an entirely new side of their aesthetic. Following Seventeen Seconds, Faith certainly feels like a logical next step, if one that's a pretty devastating bummer of a funeral dirge. The furious post-punk numbers "Primary" and "Doubt" would have fit in comfortably next to "Play for Today" or "A Forest," while "Other Voices" and "The Holy Hour" would have made perfect sense aligned with the likes of "At Night" or "Seventeen Seconds." Between those moments, however, Robert Smith & Co. evade the danceable darkness of post-punk altogether in favor of slow-moving, funereal pieces that are as beautiful as they are high barriers of entry for the first-time listener. These aren't particularly inviting or fun songs, but they're achingly beautiful, like in the gothic grandeur of "The Funeral Party," or the tense crawl of "The Drowning Man." Eight of these songs without some form of relief would be, perhaps, too much of a drag on the whole, so while "Primary" or "Doubt" seem slightly out of place, what with their uptempo pace and more abrasive sounds, they're necessary anchors to terra firma. So while Faith is among The Cure's least accessible albums, paradoxically, it's very nearly one of their best, a gothic masterpiece within striking distance of perfect.
Rating: 9.6 out of 10
And deeper we descend into a gothic hellscape where nothing feels safe and menace lurks around every corner. The first line of the album is "It doesn't matter if we all die," and from there you should have a good idea of where this descent into madness leads. This is a bleak album. Not just depressive or dark, but completely ready-for-the-universe-to-be-sucked-into-oblivion nihilistic. Displaying a harsh outlook that Smith now attributes to little more than youthful angst, Pornography is The Cure at their most rabid. Other albums of theirs may very well be sadder or more emotionally crippling, but this one is visceral in its seething. When the band recorded the album, Robert Smith assumed this would be their last record and said he had intended this to be their "fuck off" record. Interesting irony that: The album intended to serve as a symbolic middle finger is the one that ends up being their best yet. Having already released one masterpiece, two close-to-perfect albums and a number of classic singles, The Cure could have stopped here and left one of the greatest post-punk legacies of all time. Pornography is one of the heaviest albums in The Cure's catalog. The booming drum triggers and harsh riffs of "One Hundred Years" set a thunderous tone for the album, which continues on through the tom-heavy thump of single "The Hanging Garden" and the militant dirge "The Figurehead." And the album's closer, "Pornography," is one of the most hellaciously terrifying songs in the band's catalog. Yet for how intense of a ride Pornography is, it's rich in melody and showcases the band's most sophisticated structures and arrangements of the early '80s, setting the tone for the wider sprawl of Disintegration seven years later. This is where The Cure claims the mantle of gothic rock's greatest band.
Rating: 10 out of 10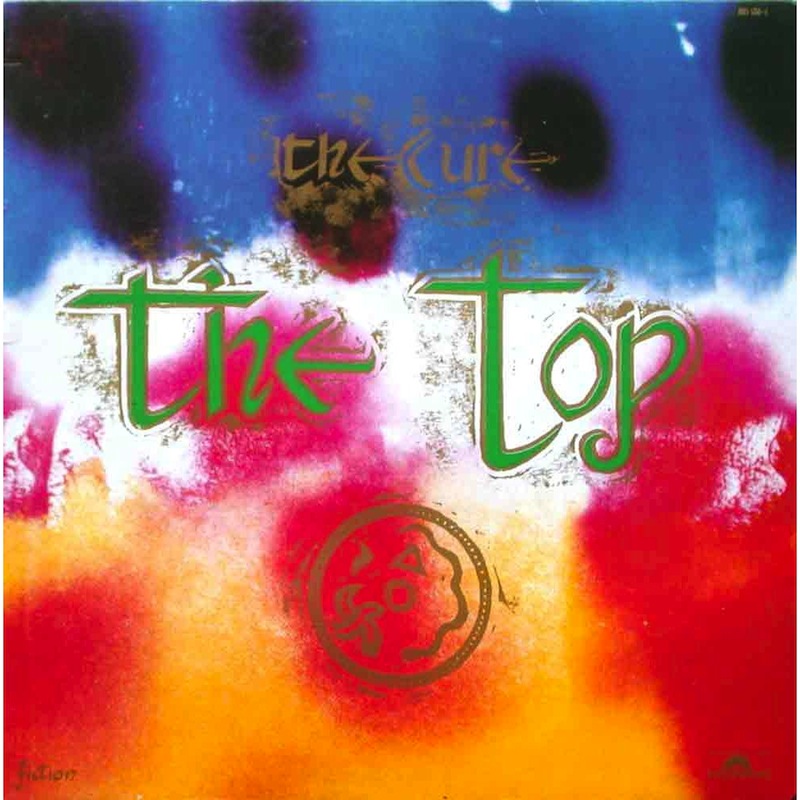 The Top
The Top is sort of a weird record in the context of The Cure's catalog. That's a phrase that'll probably come up a lot, I acknowledge, but here it's fairly true, coming during a time in their career where the lineup had been essentially slimmed down to Robert Smith and Lol Tolhurst. In the years leading up to it, the duo had been releasing a series of singles heavier on synths and drum machines, including "The Walk" and "Let's Go to Bed," inarguably high points of their early '80s career. Yet just prior to that, The Cure had released Pornography, a dark and devastating masterpiece of goth-rock horror. Topping that would be a difficult task, but Smith didn't necessarily seem interested in pursuing a path anywhere near that darkened road, instead assembling some session musicians to make a record that contained similar aesthetics to that one, but a wildly different character. The Top is vastly more playful, and for that matter bizarre. Smith's frame of reference is wider reaching and experimental, incorporating noisy feedback effects in "Dressing Up," Middle Eastern motifs in "Wailing Wall" and even flamenco on "The Caterpillar," the one song on the album to sneak into their singles canon. The best songs are arguably its bookends, the driving opener "Shake Dog Shake" and the lengthy, dirge-like closing title track. It's a document of Smith and Tolhurst trying some weird, new things and having fun with it, if not always producing classic songs in the process. That being said, this album holds up much better than the drug-fueled indulgence of its creation would have suggested.
Rating: 8.0 out of 10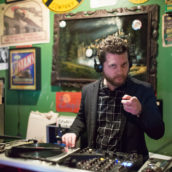 Jeff Terich
Jeff Terich is the founder and editor of Treble. He's been writing about music for 20 years and has been published at American Songwriter, Bandcamp Daily, Reverb, Spin, Stereogum, uDiscoverMusic, VinylMePlease and some others that he's forgetting right now. He's still not tired of it.