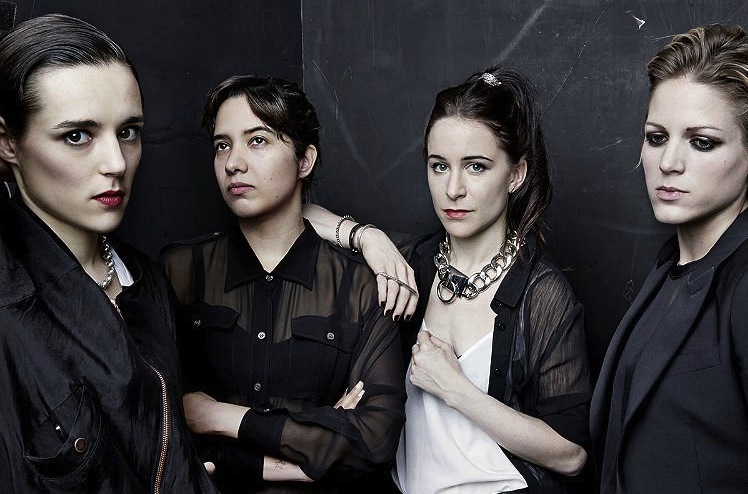 10. Savages – Adore Life
(Matador)
Savages' 2013 debut Silence Yourself was one of the best debuts rock had seen for a long time, combining stirring, goth-rock vibes with angular post-punk dynamics and vocalist Jehnny Beth's particularly modern and often feminist lyrics. (Not to mention her alluringly haunting performance.) But the Savages of Adore Life puts their former selves to shame. Where the pressure of a sophomore album often finds a band putting out more of the same or forcing themselves into uncomfortable niches, the London band's latest record found them expanding sonically, technically and thematically, presenting an even more fleshed out and immersive record than before. Adore Life is still goth-leaning post-punk at its heart, but Beth, Hassan, Milton and Thompson incorporate tiny aspects of post-rock, black metal and pop to construct a genre-defying sound that is hard rocking as frequently as it is just plain gorgeous. But even though it's a dark, monstrous record, it's an uplifting one as well, with Beth's lyrical themes circling around a concept of embracing love and upholding the best aspects of life, even in the shittiest of circumstances. Melancholy and introspection have never felt this damn triumphant. – A.T. Bossenger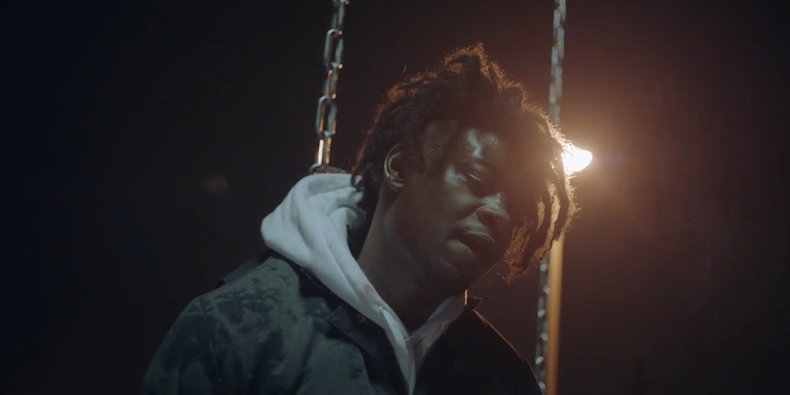 9. Danny Brown – Atrocity Exhbition
(Warp)
Some albums serve as such acutely detailed explorations of personal pain and neuroses that it feels intrusive to listen to them—Daisy by Brand New, the entire discography of Lullaby for the Working Class, Pharmakon's Bestial Burden. The fourth album by Danny Brown fits squarely in this category. From the ruminations over spare jazz on "Downward Spiral" to the defiant mantra that wraps up "Hell For It," Atrocity Exhibition shows us the logical conclusion of ceaseless hedonism being interspersed with crushing bouts of depression and drug consumption that's gone way, way past any kind of fun.
It should be noted that this is not the best hip-hop album of the year solely for the relentless power of its subject matter. Danny Brown's rapping has become virtuosic in every sense, from his phrasing and cadences to his command of language running the full breadth of the gamut between profound and profane. Much of Atrocity Exhibition, save for undeniable bangers like "Pneumonia" and "Really Doe," doesn't sound like hip-hop—the production, much of it by Paul White, evokes EDM, noise, post-punk, industrial and more. But Brown never sounds anything other than at home above it, and its oft-chaotic sounds mirror the mental state of a man trying his damnedest not to fall apart. - Liam Green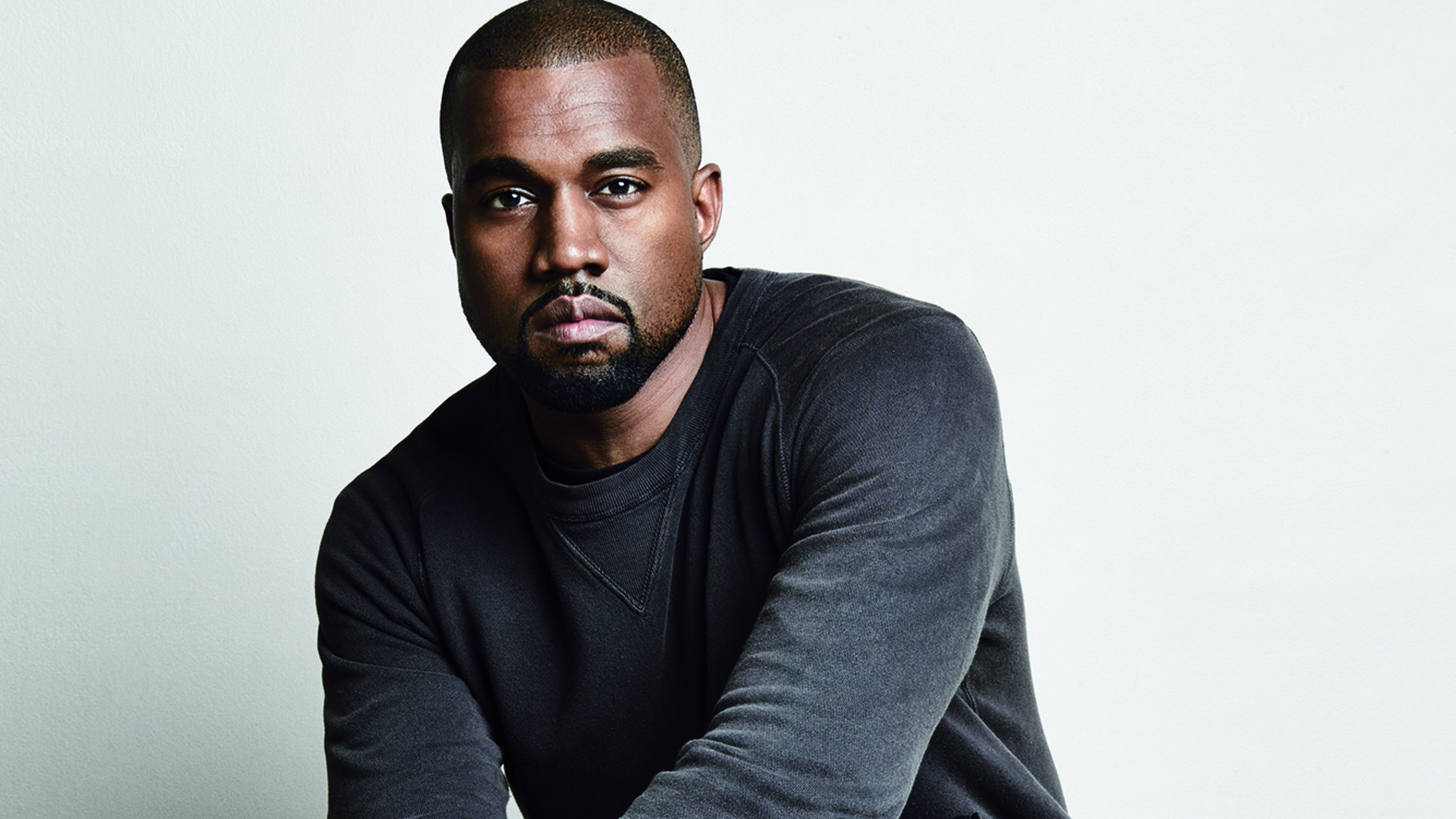 8. Kanye West – The Life of Pablo
(G.O.O.D. Music/Def Jam)
The Life of Pablo is Kanye West's permanent work in progress. Mr. West has been tinkering with the album, his seventh, ever since its February release, with new vocals, verses and even songs being added in the weeks and months following its unveiling. While the album may never truly be "done," even in its unfinished state it provides everything we've come to expect from Kanye: braggadocio, killer guest spots, hooks, world class production, controversy, more braggadocio, and an unfiltered view into West's psyche. Hell, the song "Famous," with its lyric "I feel like me and Taylor [Swift] might still have sex/Why? I made that bitch famous" and its appearance by Rihanna, contains all of those components by itself. In a way, The Life of Pablo takes everything Ye has presented us on his first six albums and condenses it into one sprawling hour-plus listen. The record also proves once and for all that while West is at his best as a producer and all around music-maker, he really can rap, as evidenced by his ability to go toe-to-toe with the unimpeachable Kendrick Lamar on the track "No More Parties in LA." As he has in the past though, Kanye is also more than willing to let his guests shine, as Chance the Rapper does on the religious-themed opening track "Ultralight Beam," perhaps the strongest song on the album. For all the bravado on the album, songs like "Ultralight Beam" illustrate that, ultimately, The Life of Pablo is concerned with the spiritual.  As with all of Kanye's work, the album is at times unsettling, but it's ultimately uplifting. In its own strange and at times egocentric way, it's gospel. - Adam Ellsworth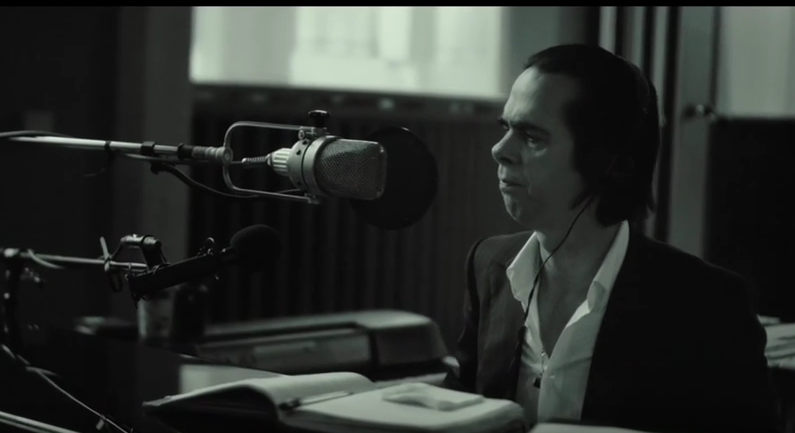 7. Nick Cave and the Bad Seeds – Skeleton Tree
(Bad Seed Ltd.)
Skeleton Tree is an album carved from loss. During its recording, Nick Cave's 15-year-old son Arthur died after accidentally falling from a cliff, and even though most of the album had been written beforehand, Cave's grief hangs over it like a spectre. It's hard not to read into the significance of some of the album's lyrics—opener "Jesus Alone," for instance, starts with the line, "You fell from the sky / Crash landed in a field." The grief is at its most explicit on the track "I Need You," in which Cave declares that "Nothing really matters / when the one you love is gone." And Cave's vocals, half-spoken, half-sung, sound absolutely drained against a sparse musical backdrop. Skeleton Tree is claustrophobic in its minimalism, forcing listeners to confront Cave's bereavement, even as it's something few of us will ever truly understand. It's not an easy listen, but that doesn't mean it's not worthwhile. - Sam Prickett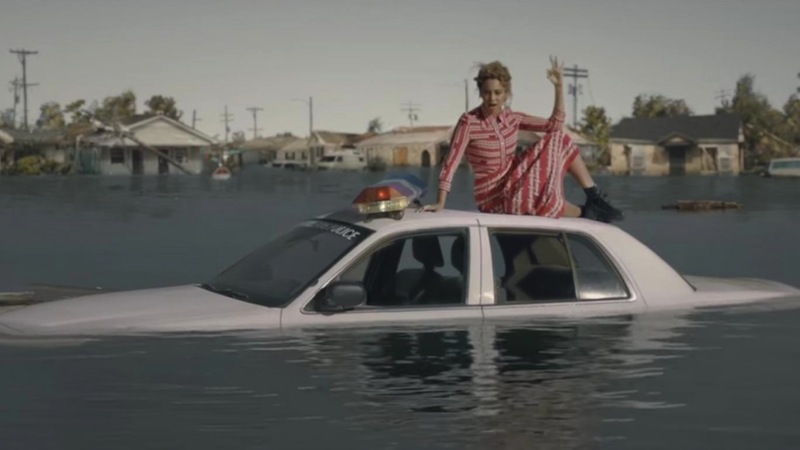 6. Beyonce – Lemonade
(Columbia)
We all knew something was up. A television event on HBO with Beyonce?! Short of Beyonce herself destroying all of the White Walkers and bringing Hodor back from the dead (sorry), Lemonade was everything and more. A visual album that seemed to publicly drag her husband, relishing in her clapback, while also a beautiful celebration of Black women, of Black mothers, daughters and sisters. Beyonce is ever careful of her image—she knows that fans will dissect everything she posts or shares—Lemonade feels private and at times voyeuristic, like we're getting a peek at the private lives of her and her family. Whether what we glean is genuine or a narrative that she has cleverly spun around our collective speculation, in the end it doesn't really matter because what we have is a glorious album about rage ("Sorry"," Don't Hurt Yourself"), forgiveness ("Sandcastles"), love for a partner, family and self ("All Night"). Regardless of whether or not it's "real," there is nuance to it that invites further questions while also inviting the listener to simple lose oneself in it. – Jackie Im
5. Frank Ocean – Blonde
(Def Jam)
Perhaps the most hyped surprise album in a period of pop music partly defined by the surprise album, Frank Ocean's Blond(e) was fascinating enough from a release standpoint alone. The once untitled record was originally announced for a July 2015 release and, when it was finally dropped over a year later, it was preceded by a red herring video album just days before, supposedly a sly move to get Ocean out of his record deal before dropping his actual sophomore release. Add to that a couple other slick digital campaigns and you have a lot of energy and speculation for Blonde, which can be great or painful depending on the quality of the actual product.
In Blonde's case, another year's wait would have been worth it. Ocean's voice and signature songwriting are the stars here, but the minimal, often ambient production is also a real treat, featuring an all-star cast of instrumentalists and interpolations/samples from names as big as the Beatles and Elliott Smith. But Ocean doesn't use samples as all-star referencing grooves, choosing instead to collaborate with historic melodies and themes in order to extend themes of youth, sexuality, doubt and hope. This is Boyhood the album, an introspective autobiography that skirts the details of Ocean's life in favor of giving us a clear window into the sorts of emotions that formulated one of the most talented and elusive songwriters currently working the industry. – A.T. Bossenger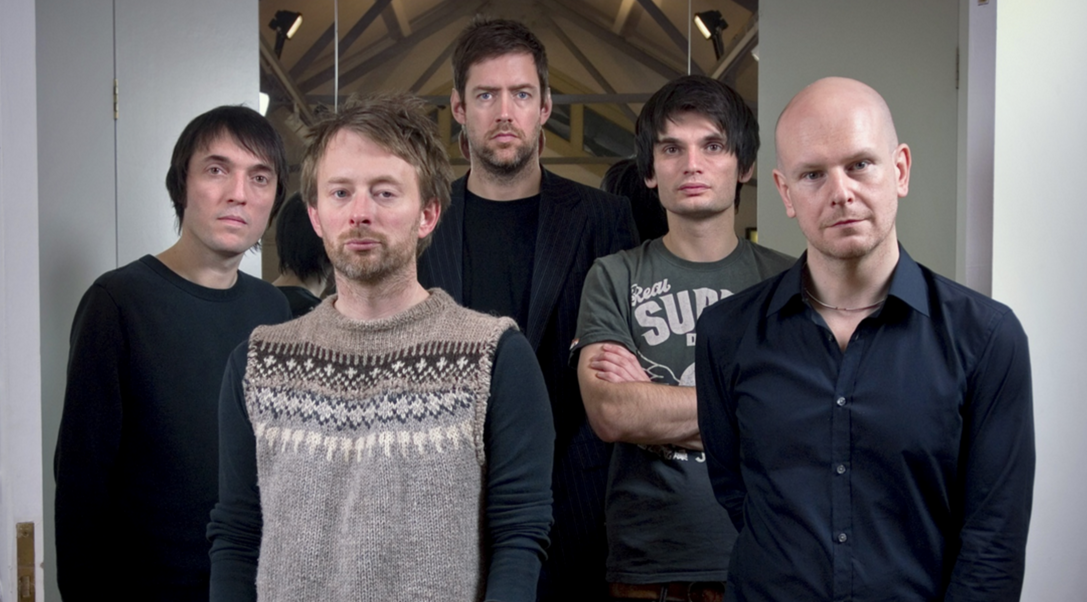 4. Radiohead – A Moon Shaped Pool
(XL)
The only time I saw Radiohead in concert was their headlining set at Lollapalooza 2008. The most exciting part of it was Chicago's planned summer fireworks going off behind their Grant Park stage, during "Pyramid Song" if I recall. Many fans thought it was part of the act; I wish it had been. It was the only real highlight in an otherwise dour show from Thom Yorke and company, a disappointing taste I still haven't washed from my mouth. I expect big fest performers to go into these things making some sort of grand statement, or at least an exciting one. You wanna rain on 75,000 fans' parade? Do it with gusto, with meaning. On that Friday night in August, Radiohead just felt sad with no purpose. With A Moon Shaped Pool they try to right that wrong, wherever it might have been committed.
Pundits and fans have canonized Radiohead many times over through their career, so I guess it makes sense for the band to take on the reverent tasks of chasing ghosts and exorcising foul spirits. The five-plus years since The King of Limbs (their longest break between albums) brought great pain for the band: their lead singer Thom Yorke parted ways with longtime lover Rachel Owen, and their go-to producer Nigel Godrich lost his father. This period also featured great discovery: four of the five players continued solo and spinoff work, and in their time back together rebuilt the all-hands-on-deck sound they seemed to abandon on The King of Limbs. Sad, with purpose, Radiohead buttress new work with fleshed-out and reclaimed ephemera hinted at throughout their career in demos, in concert, even just in print. It's difficult music played with such skill as to come across as effortless, turning on a dime from krautrock to bossa nova to clear echoes of OK Computer.
And when I say "difficult," let's not kid ourselves. The band is singularly obsessed here with people as ragdolls, as prey, under the watchful eyes of aliens and Cheshire Cats. Songs such as "True Love Waits" and "Ful Stop" offer chilling takes on love's easy difficulties. "Glass Eyes" and the propulsive "Burn the Witch" address isolation and panic, each featuring string sections very likely informed by Jonny Greenwood's growing film-score resumé. Shit, any number of tracks on here could be avatars for climate change. A Moon Shaped Pool has its lively moments; it's anything but life-affirming. Indeed, this is an album borne on many deaths: physical form, emotional connection, creative inspiration and progress. Ultimately it's the death of trust, not just in these grand and common structures but in each other, our leaders and neighbors, at a time when we could use more of it. Radiohead ponder the sad possibility that their exorcism will fail, that they—we—can't live up to some ideal purpose. – Adam Blyweiss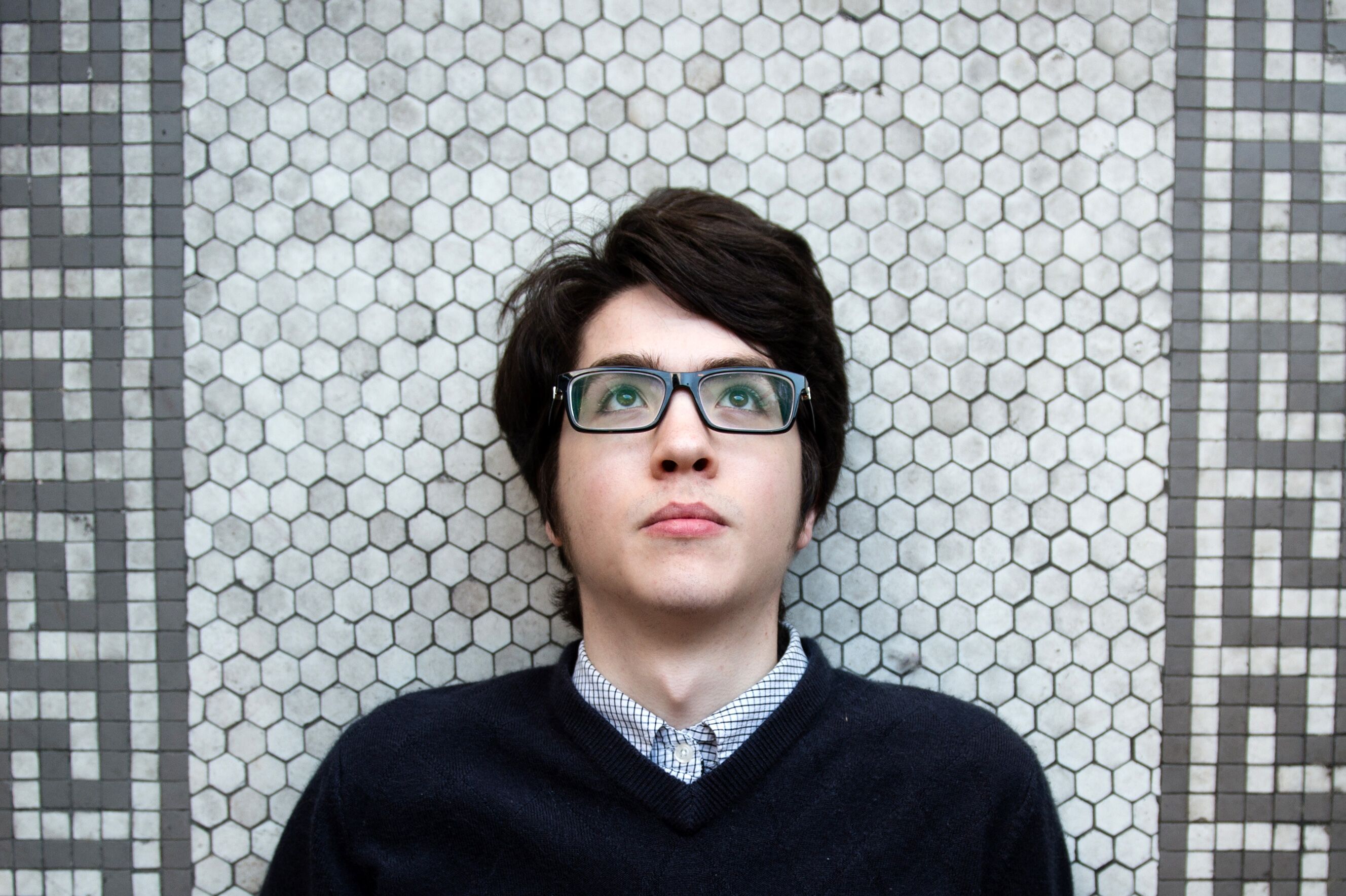 3. Car Seat Headrest – Teens of Denial
(Matador)
Will Toledo had a lot to say this year. In 12 tracks, in the first proper full-band full-length with Car Seat Headrest, Toledo covered love, loss and ignoring your responsibilities. His latest is fueled through spats of reluctance and questioning, begging for answers to the questions young adults are forced to swallow. The instrumentals are piled on to create a filling effect, as twangy guitars lead us from one song to the next. Toledo shows us his softer side, on tracks like "Not What I Needed" and "Drunk Drivers/Killer Whales," both of which feel like outtakes from 2013's Nervous Young Man. The album acts as a guide to twenty-somethings, or anyone feeling rather directionless in a disheartening society. Toledo offers his two cents, simultaneously quieting our nerves about being alone in our confusion. Teens of Denial is like a cup of coffee for the soul—consume for instant energy. - Virginia Croft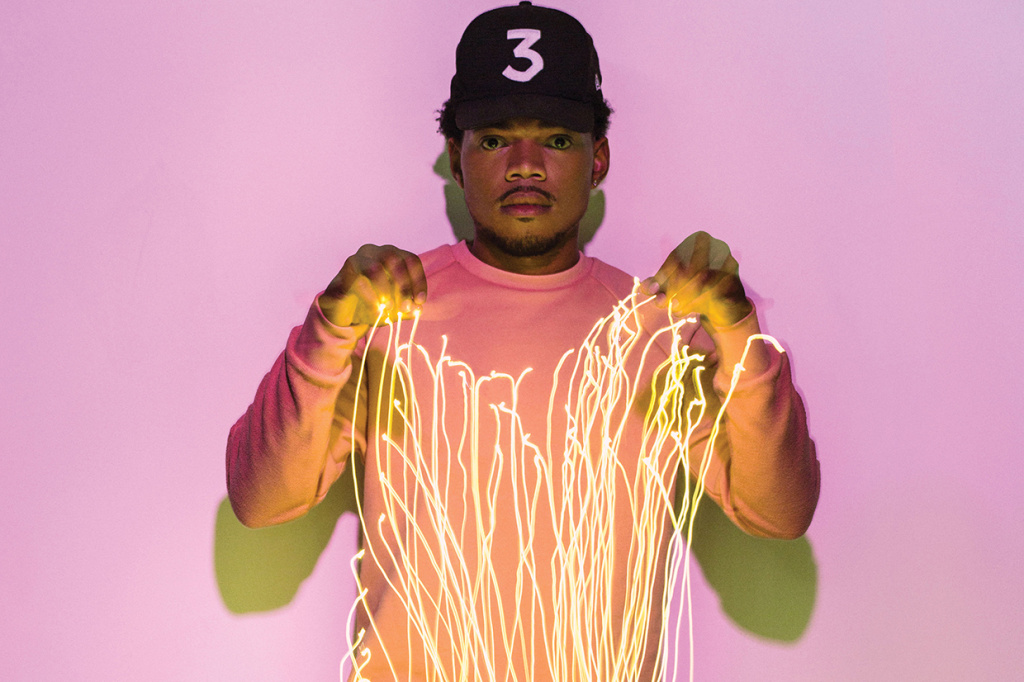 2. Chance the Rapper – Coloring Book
(Self-released)
Coloring Book is an album about confronting adulthood. Throughout the album Chance references The Lion King, Peter Pan, Harry Potter, Dragon Ball Z and other childhood touchstones, but instead of scarfing down Member Berries and dwelling in the past, Chance uses these as avenues to explore present challenges such as violence and drug addiction. In the exceptional "Summer Friends," Chance gives us a sketch of growing up in the South Side of Chicago, of watching friends die, but of also mowing lawns and watching movies. Rather than simply portraying only trauma, Chance shows us the ways that it is lived, that joy lives besides pain, that sometimes you're "the boy who lived." A few months ago, I saw a short-film by Thai filmmaker Apichatpong Weerasethakul. It took place on a boat traveling down the Mekong River, the people on the boat were all friends and family members there to spread the ashes of a loved one in the river. What was profound was how, in a moment that we identify as being sad and upsetting, there were times where people were singing, laughing, playing with kids and dogs. Weerasethakul's film showed the complexity of human emotions, how we are capable of more than just tragedy or joy in one moment. In a weird way it brought me back to Coloring Book. By combining playfulness, happiness, pain, and suffering, Chance understands that life is often a complex mix of emotions, that sometimes things blur, but it's all real and powerful. – Jackie Im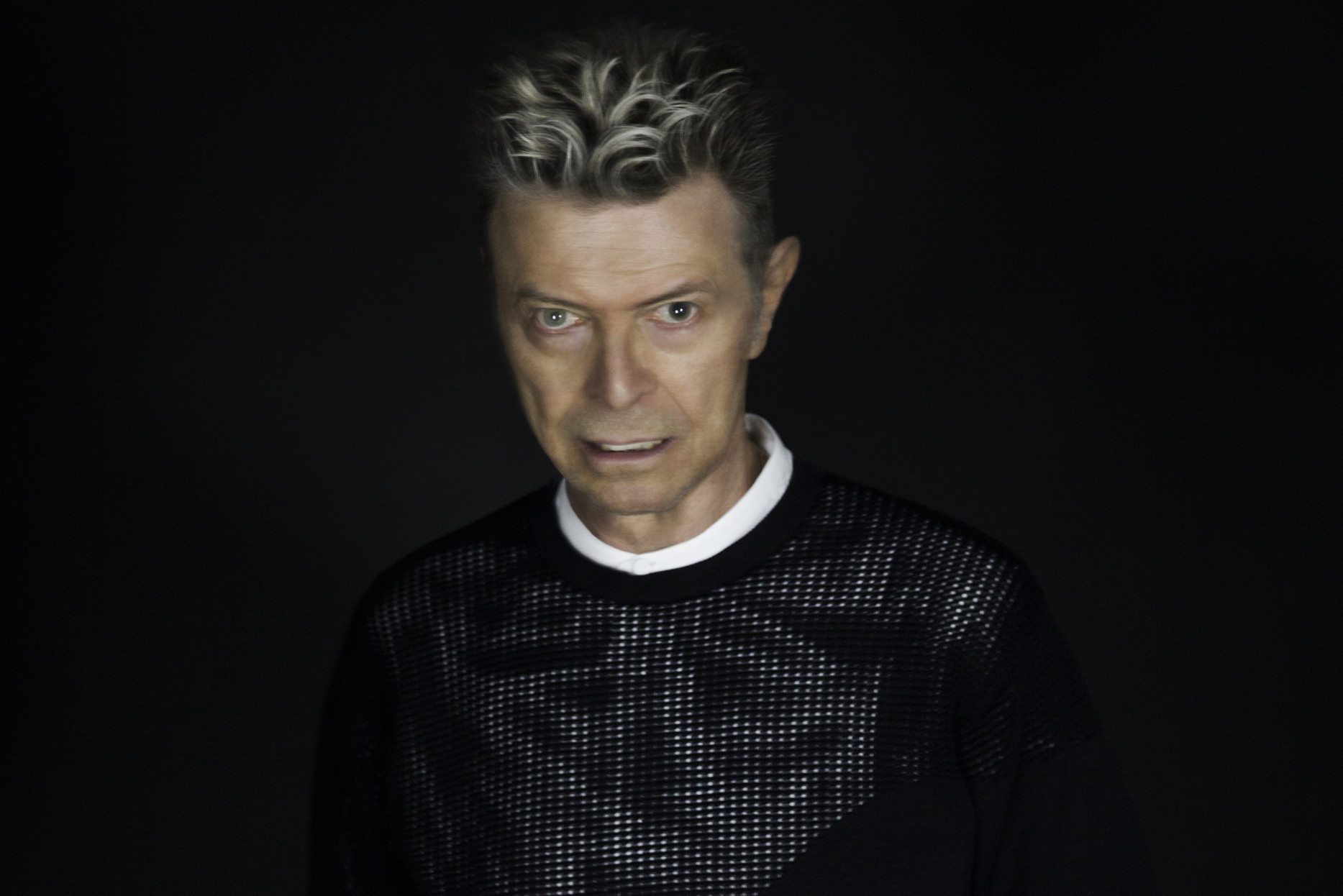 1. David Bowie – Blackstar
(ISO/Columbia)
On January 8, 2016—his 69th birthday—David Bowie released Blackstar, his 25th album and boldest musical statement in decades. On January 10th, Bowie was dead, succumbing after a long fight with liver cancer. He knew it was coming. Producer Tony Visconti, with whom Bowie had fostered a fertile musical partnership since the early 1970s, confirmed that the album was a "parting gift" to his fans, one last work of artful beauty before left his terrestrial body and returned to the distant colony on Mars with all the other Spiders. Blackstar is David Bowie saying "goodbye."
As farewells go, it's a statement that very much confronts death and refuses to look away. Indeed, Bowie seemingly documented his own illness on the album, "blackstar" being a reference to a cancerous lesion, while the opening line of "Lazarus" finds him singing, "Look up here, I'm in heaven." There's a darkness and intense sense of mortality to Blackstar that makes it an intense record to listen to, but it's also the most artfully constructed, most musically adventurous statement from Bowie in the 21st century. With noir jazz arrangements provided by saxophonist Donny McCaslin, there are few moments that recall Bowie's glam days, instead finding Bowie reinventing himself one last time in a strange musical realm where Scott Walker meets David Lynch.
Were Bowie to have left us seven tracks this good as his final duty on earth, he would have left on a high note. But he did more than that; he shared a piece of his own vulnerable self in the form of a mystery to be decoded, complete with starry-sky reveal album artwork. Before he made his exit, Bowie took the opportunity to blow our minds one last time. – Jeff Terich