Panopticon, Khemmis, Thou top Migration Fest 2018 lineup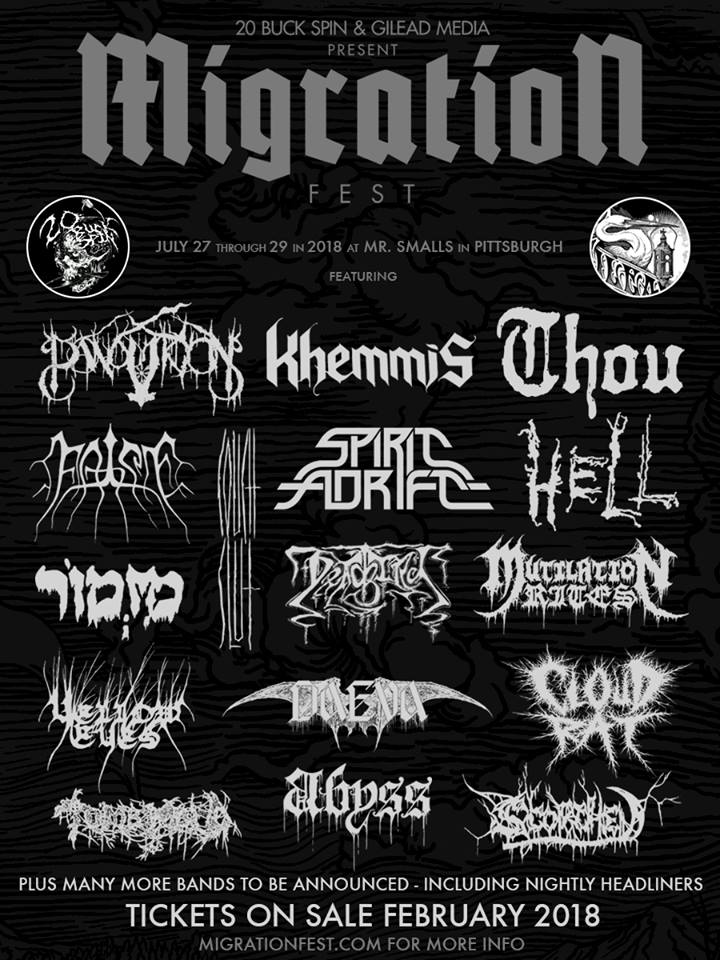 Migration Fest, the metal festival organized by 20 Buck Spin and Gilead Media, is taking place again next year on July 27-29. After being held in Olympia, Washington last year, it's migrating (eh) to Pittsburgh, Pennsylvania and will be held at Mr. Smalls. The Migration Fest 2018 lineup includes Panopticon, Thou, Khemmis, Yellow Eyes, Spirit Adrift, False, Couch Slut, Hell, Mizmor, Mutilation Rites, Cloud Rat, Abyss, Scorched, Daeva, Deadbird and Tomb Mold, with more to be announced in the coming months. Tickets are not yet on sale, but they will be at the Migration Fest website in February. More information about the festival can also be found at the website, along with the full lineup (which is also on the flyer seen above).
Khemmis' Hunted is on our list of the Top 66.6 Metal Albums of the Millennium. Yellow Eyes' Immersion Trench Reverie was a recent Album of the Week on Treble.