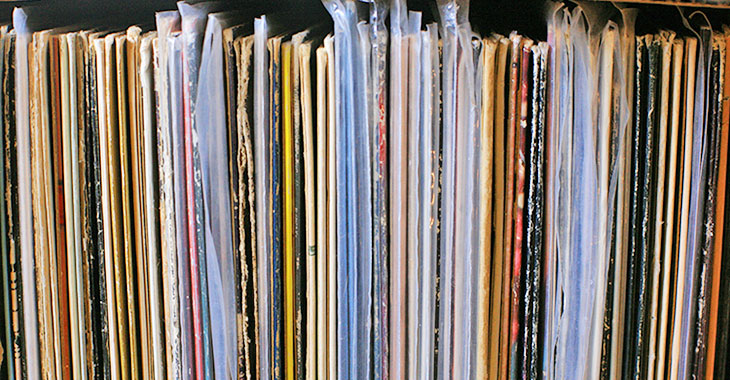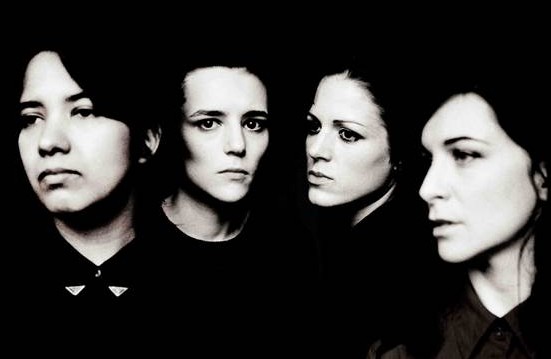 10. Savages – Silence Yourself (Matador)
Buy at Insound
The album is called Silence Yourself, the first track is called "Shut Up," and the text on the front cover states, "The world used to be silent/Now it has too many voices." The predominant message of the English post-punk band's debut — before any of the actual music starts — is hard to miss: Shut your damn piehole and experience something for a change. It's hard to change behaviors that are so embedded into modern culture, they're practically second nature, be it the overwhelming urge to Instagram a snapshot of every experience worth sharing, or the inability to separate those experiences from the devices through which we broadcast them. Plenty of bands would be just as content to smash that $399 soon-to-be paperweight on the ground, but Savages opt for a kind of seductive melodic hypnosis.
Let me tell you, their approach most certainly works. Silence Yourself is the kind of eleven-track powerhouse that stops you dead in your tracks. It's aggressive, yet sublimely subtle. It's familiar, but employs exotic elements. And it's loud, but it doesn't seek to deafen. It's merely loud enough to distract you from the mundane bullshit that buzzes in the background for the remaining 23 hours and 20 minutes of the day. As Kim Gordon once said of Sonic Youth's music, its purpose is disruption. Savages seek to shake up routines and extract you from your comfort zone. The proper thing to do would be to thank them. – Jeff Terich
Video: "Shut Up"
---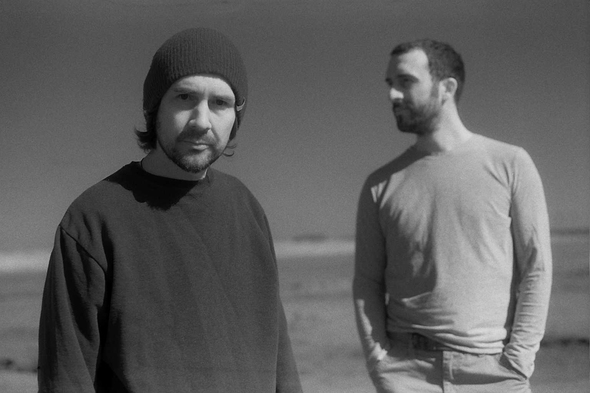 9. Boards of Canada – Tomorrow's Harvest (Warp)
Buy at Insound
After the seismic shifts in electronica that were Music has the Right to Children and Geogaddi, it might have been argued that third album The Campfire Headphase was an unavoidable regression for the Scottish duo Boards of Canada. Children was a landmark of IDM, all loping hip-hop beats and wormholes to the educational films of decades past, while Geogaddi upped that acid trip's scare factor. Campfire took a step forward by adding organic sounds from real instruments, but maybe also a step backward with less adventurous arrangements. Eight years was their longest break between albums, but the moves planned in that time by Marcus Eoin and Mike Sandison surround what is arguably their first complete concept album, Tomorrow's Harvest.
With just ten live shows since 1996 and not even 40 known published articles about them before this year, most of what BoC had accomplished to this point was wrapped in secrecy and mystery. That got ratcheted up to mania this past April, when the Record Store Day discovery of a single 12-inch record in New York City began a viral marketing scavenger hunt the likes of which we haven't seen since Nine Inch Nails introduced the Year Zero backstory. From the secretive live events and targeted web content to the album packaging — its title possibly connected to agricultural catastrophe, the San Francisco cover shot Photoshopped to suggest global warming or a nuclear blast — the brothers' fourth album (and the lead-up to it) seemed to stand shoulder-to-shoulder with Trent Reznor's apocalyptic vision.
Regardless of the brothers' obfuscated answers in recent interviews, the actual sounds here support the idea that this is indeed a collection of theme songs for crisis situations, like imagining the human excesses and detritus of Wall-E against the pandemic backdrop of The Walking Dead. It's a claustrophobic palette of stuttering countdowns, misplaced corporate IDs, grumbling atmospheres, spacious and eerie synths, and some of the hardest, most clattering beats in the entire BoC catalog. Even the song titles are downright predatory; they reference aggressive animal and plant species, contain malevolent anagrams and foreign phrases, or state the grotesque obvious ("Nothing is Real," "Sick Times," "Reach for the Dead"). While Geogaddi implied ghosts in the machines—weird and otherworldly takeovers of technology — Tomorrow's Harvest suggests they were turned on and leaves us to wonder why they were never turned off. – Adam Blyweiss
Stream: "Reach for the Dead"
---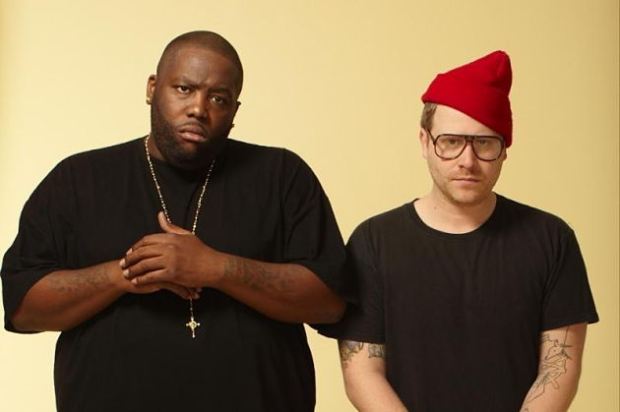 8. Run the Jewels – Run the Jewels (Fool's Gold)
Buy at Insound
If you walked into a record store in some dark, dystopian alternate universe and asked for a copy of Kanye West and Jay-Z's Watch the Throne, the guy behind the counter would frown at you and hand you a copy of Run the Jewels instead. You'd be much better off for it.
Run the Jewels is the nega-Watch the Throne in all the right ways. The beats are grimy, not glossy. There's no laurel-resting, no self-assured gloating about opulence. Killer Mike and El-P, arguably the reigning titans of the underground rap scene, aren't interested in any such pretensions. "Niggas will perish in Paris," Mike threatens on standout track "Sea Legs," later adding, "There will be no respect for the thrones." If Jay and 'Ye have positioned themselves as hip-hop royalty, Killer Mike and El-P are the wisecracking mercenaries hired to take them out.
The two spend most of the album trying to outdo each other's clever shit-talking. There is no real underlying theme to the album other than two very talented friends having a playing around. What's that? A great rap album in 2013 that's just no-strings-attached fun? I guess Run the Jewels are from an alternate universe. – Sam Prickett
Video: "Banana Clipper"
---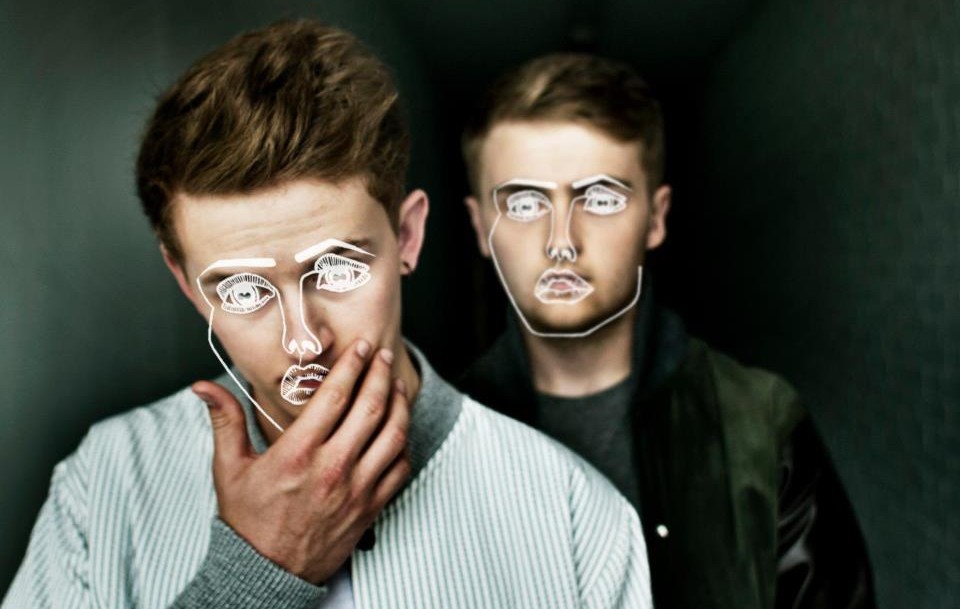 7. Disclosure – Settle (PMR)
Buy at Insound
The Lawrence brothers' debut LP is no doubt a visceral experience. It's not just the relentless high-adrenaline EDM beats that strike deep, but the heft of the album's timeless appeal. The featuring vocals further perpetuate it as an instant classic. When Hannah Reid, the vocalist of the trip-hop trio London Grammar, sings, "help me lose my mind, make me run back" on the last track, she probably wasn't talking about replaying the whole album over again, but when the music is this good it's hard to refrain. The Detroit/Chicago-influenced house beats of "White Noise" and "When a Fire Starts To Burn," the smoothness of "Latch" and "Defeated No More" all add up to Settle feeling as if it's a UK young blood all-star collaborative dance record with AlunaGeorge, Sam Smith, Jessie Ware et al. The production talent of the dudes behind Dislcosure is beyond impressive and Settle is one of those rare dance records that that bangs hard enough for the clubs yet grooves just enough for the possibility of finding its way on your mother's iPod. – Dan Pritchett
Video: "When a Fire Starts to Burn"
---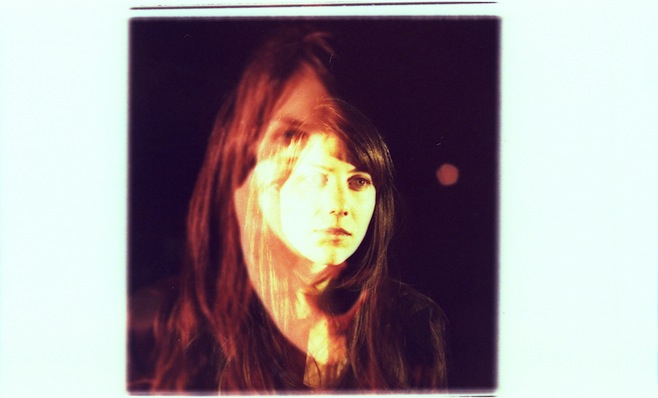 6. Julia Holter – Loud City Song (Domino)
Buy at Insound
The loud song of the city starts in deep quietude, with the unfolding of "World," and its singular realm of hats, aging eyes, and singing inhabitants of fifth-floor apartments, a realm marked by extreme fragility and resilient beauty. This, however, is certainly not where the record remains. Like Tragedy, Loud City Song is a concept album of sorts. That earlier record's songs were set afloat amidst exploratory soundscapes, beatless drift, synthetic universes, traces of which showed up as well on Ekstasis. With musicians now realizing her compositions, Holter has introduced different exhilarations, as on "Horns Surrounding Me," "The Green Wild," and "Maxim's 2." But despite my affection for the point at which "The Green Wild" takes a spectral turn, and that song in general, the otherworldly anti-gravity sensations delivered by "World," "Maxim's 1," and "Hello Stranger" are what keeps me coming back to this record, although those sensations are all the more intoxicating for having been cut between more complex and volatile pieces. But as good as Julia Holter's last three records have been, I can't helping feeling that what is to come will be even better, that the rendering of the frantic, taken up by Loud City Song, will merge with texture, tenderness, and mood into something with an unforeseeable manner of transfixing. – Tyler Parks
Video: "In the Green Wild"
---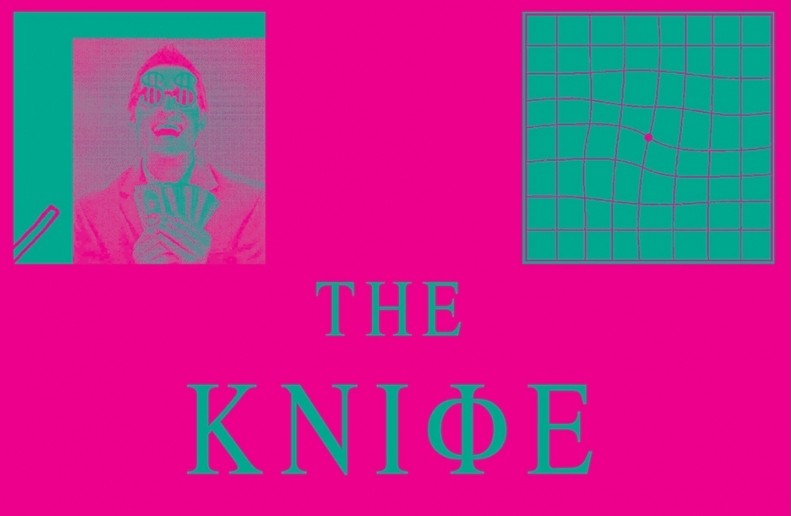 5. The Knife – Shaking the Habitual (Mute)
Buy at Insound
The Knife's follow-up to Silent Shout has been anticipated tensely for six years, but I doubt that anybody during that time imagined that the ultimate product would be something like Shaking the Habitual. That certainly is not a bad thing, though, considering that The Knife's wildly experimental and challenging second album is among the best of 2013. Largely eschewing pop sensibilities, the Dreijer siblings adopt a layered and frantic approach, channeling Mouse on Mars in "Networking" and nearly approaching the intensity of industrial on "Full of Fire." The record is not oppressive with intensity, however; catchier standout tracks "A Tooth For an Eye" and "Raging Lung" provide plenty of balance. Perhaps the most stunning aspect of Shaking the Habitual, besides the expansive arrangements and near-confrontational boldness of tone, is its utter relevancy – to increasingly-discussed gender issues; "shaking the habitual" of the patriarchy. – Connor Brown
Video: "A Tooth For An Eye"
---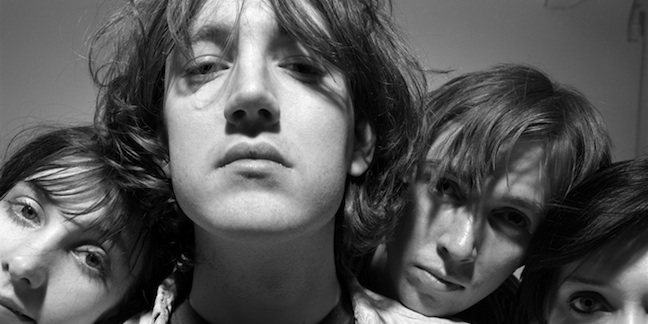 4. My Bloody Valentine – mbv (Self-released)
Buy at Insound
If My Bloody Valentine followed the same schedule as most of their peers — or even just themselves between 1988-1991 — mbv would have been here by 1994, and as such might not have been as big of a deal. But it also wouldn't have sounded like the album that we hear today. Back in 1999, Kevin Shields had accumulated as much as 60 hours of material, and he later said that an entire, finished full-length album had been scrapped for not being up to his own personal standards. And so that long-awaited, elusive follow-up to Loveless — of which the task of creating still seems like an impossible hill to climb — went through edit after edit, and revision after revision. Shields assured fans it would arrive and had been doing so for five years. Without any publicity or public announcement more than a few hours in advance, it materialized on the band's website in February — a website that crashed almost instantaneously under the weight of overwhelming demand.
This was all before anyone had any idea of what the album would actually sound like. It's generally best to avoid trying to live up to the legacy of one of the most perfect recordings ever made, and one could argue that My Bloody Valentine isn't even the same band anymore. And various parts of mbv reflect this notion: the minimal organ drones of "Is This And Yes," the pounding industrial crunch of "Nothing Is," or the hallucinogenic vortex of closer "Wonder 2." But all it takes is a few seconds of the warmly woozy guitar tones that blanket the album to recognize the My Bloody Valentine that fell off the face of the earth in the mid-'90s, and to be filled with the sudden rush of euphoria that they're back. That mbv exists isn't a miracle, just the careful work of a band not content to get it almost right. Too many bands to count have botched their second acts, but the arrival of mbv is proof positive that patience can be rewarded. – Jeff Terich
Stream: My Bloody Valentine – mbv
---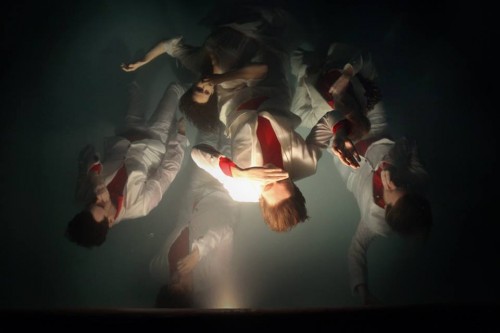 3. Arcade Fire – Reflektor (Merge)
Buy at Insound
What could James Murphy possibly add to the Arcade Fire milieu? Apparently a lot more than many would have ever guessed, helping the band turn a corner with a dramatic, just-in-the-nick-of-time transformation. Before the band could start yielding diminishing returns or grow stale, they learned how throw down some pretty impressive beats and stylistic shifts. The album has garnered several comparisons to Achtung Baby which is apropos, but in a lot of ways, Reflektor reminds me of London Calling-era The Clash (and even at times there are hints of Sandinista in the dub-inspired low end). It's the sound of a band reaching out and expanding into a whole new range of territories and nailing each one. They so seamlessly blend synth textures, disco beats and a slew of elaborate instrumental surprises that the most-hyped release of the year actually managed to live up to it. – Chris Karman
Video: "Afterlife"
---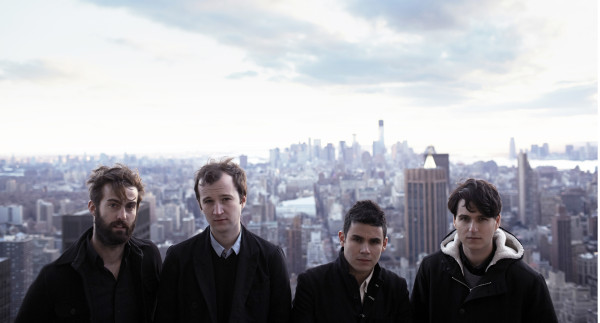 2. Vampire Weekend – Modern Vampires of the City (XL)
Buy at Insound
"Wisdom's a gift but you'd trade it for youth," Ezra Koenig sings in "Step" as the rest of Vampire Weekend drives through a pop variation of Pachelbel's Canon In D, a classical piece most teenagers would recognize from car ads and other commercial applications. It's their equivalent of Neil Young's line, "We're finally on our own." Modern Vampires of the City strips Vampire Weekend of all the entitlements they were (unfairly) charged with possessing on their first two albums, even as they temper (but don't dissolve) their field-line pop. But moving from the insular social sphere to a more unstructured one only puts them in a cloister with a better view, and the album's most thrilling passages find them trying to figure out who to pick a fight with.
"There's a lifetime in front of you," "Don't Lie" proclaims at first – then closes with "There's a headstone in front of you." It's the kind of lack of center that even a road trip ("Hannah Hunt") won't get rid of, and the album's final third has Koenig jostling for position in the view of the Almighty Himself. By the time the straight-on, compare/contrast of "Ya Hey" shows up, Vampire Weekend has reset all their placemats, and Koenig takes his biggest risk yet in "Hudson" when he sings "All you who changed your stripes can wrap me in the flag." Modern Vampires of the City is the result of a well-subsidized college education gone horribly wrong, and it's Vampire Weekend's most perfect work yet. – Paul Pearson
Video: "Diane Young"
---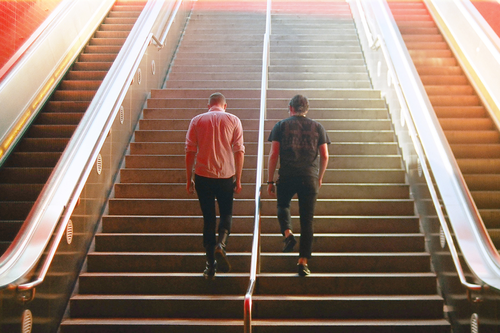 1. Deafheaven – Sunbather (Deathwish Inc.)
Buy at Insound
Deafheaven's sophomore effort could just as easily be considered the song of the year. Sunbather is truly a seamless, cohesive piece — a whole undeniably greater than the sum of its parts. That's most likely because complications after touring behind 2011 debut Roads to Judah caused a change in lineup in the band, leaving vocalist George Clarke and guitarist Kerry McCoy (the band's two founders) as the only remaining members. So whereas Roads to Judah was a good album written collaboratively by a great band, Sunbather is a cohesive statement, mapped out by two artists achieving the full potential of their years-long partnership.
While every track is meticulously designed and well executed, Sunbather is more of a cohesive journey than a collection of metal songs. Each track is a series of movements that bleed into one another, each offering a different fusion of black metal, shoegaze, post-rock and ambient guitar work. And above all that, Clarke's anguished screams transform that unique sound into a brilliant meditation on the fine lines between beauty and suffering.
Sunbather is an hour-long venture into an alternate reality, using black metal roots as a vehicle to churn through a variety of emotions. In it, you'll find — in abundance — chaos, desperation, and hopelessness, but, unlike a great deal of black metal, there are also moments of absolute joy. There is a two-minute stretch near the end of "Dream House," starting around the five-minute mark, that I could loop for hours and be completely satisfied. Every time I hear that soaring blast beat and Clarke's existential roar, I feel like I'm floating in the clouds and seeing the world for all it has to offer — beauty, horror, and everything in between. – A.T. Bossenger
Stream: Deafheaven – Sunbather