The Best Albums of August 2021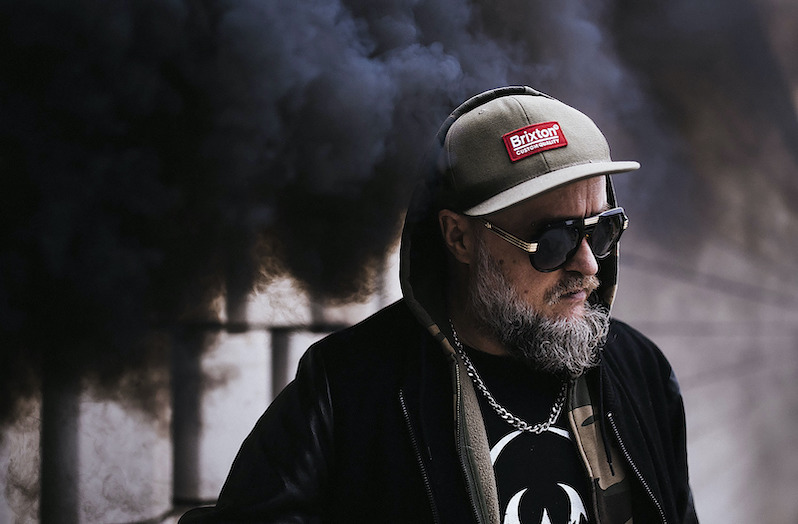 August has been one of the most musically unpredictable months of 2021 so far. Several artists dropped new albums with little to no warning, and they turned out to be among the year's best. Some artists arrived with sharp stylistic turns away from the sounds they established on prior efforts. And some artists, well, we just didn't know about at all. But here we are, another month down, with 14 of the best new albums (and two latecomers!) that genuinely feel like some of the most exciting music we've heard all year. As it was stated in the Treble Slack channel: "Music is good." Here's the proof.
---
Alexalone – ALEXALONEWORLD
(Polyvinyl)
What We Said: ALEXALONEWORLD is dense, powerful, but never hostile or even necessarily aggressive outside of a few choice moments. – Jeff Terich
Boldy James & The Alchemist – Bo Jackson
(Alc)
What We Said: The two artists' third collaboration in less than two years finds their synergy at its strongest, James' narrations through trap houses and trap doors rendered with a psychedelic surrealism as much as razor's edge anxiety. – Jeff Terich
The Bug – Fire
(Ninja Tune)
What We Said: This music cartwheels, a yin-yang made manifest and sent downhill—hip-hop that's so metal and, when stood on its head, the sound of metal that's so hip-hop. – Adam Blyweiss
Andrew Cyrille Quartet – The News
(ECM)
Andrew Cyrille builds on his jazz legacy with his latest release, The News, which finds him joined by legendary guitarist Bill Frisell, bassist Ben Street, and, a latecomer to the project, David Virelles on piano. The album delivers new takes on some old compositions, making them practically new as a result. With a dreamy sound and space for each musician to improvise, The News is simple yet refined. Communicating expertly with his fellow bandmates, Cyrille drums away, always leading the group from the background—and yet still very much the heart and center of what makes this release so wonderful. Tracks like "Incienso" and "Go Happy Lucky" are shorter pieces that break up the longer compositions that fill up The News with not only sound but a careful use of silence. This is a late-career standout, proving that jazz is never dried up, it keeps flowing and moving along. – Konstantin Rega
Deafheaven – Infinite Granite
(Sargent House)
What We Said: The minimizing of those metal elements can come across as somewhat of a shock on first listen, but hearing just how stunning and riveting the music of Infinite Granite is, it's clear that the band is still heavy, just a different shade of heavy. – Michael Pementel
Foxing – Draw Down the Moon
(Hopeless)
What We Said: The album is rich with tremendous grooves that plumb the depths of waves of electronic riches, memorably complex percussive arrangements, and tactful refrains and spouts of silence. – Brian Roesler
Ka – A Martyr's Reward
(Iron Works)
New York emcee Ka has always marched to his own drummer—or more literally, drumless rhythm, as is the case on much of new album A Martyr's Reward, whose 13 tracks largely boom without the bap. As a producer he's been exploring starker, more ambient soundscapes as far back as his Dr. Yen Lo project in 2015, each of his subsequent records growing more musically abstract as his metaphors became more ambitious (samurai legends, Greek mythology, the Bible). A Martyr's Reward isn't cloaked in allegory, but it's no less intricate or mysterious, the producer/rapper using his own biography as a means of unspooling labyrinthine narrative threads that cut just a little bit deeper and land with more poignancy. Even as his signature, smoky rasp provides what often feels like a cool stoicism, there's more vulnerability and self-reflection in these eerily soulful tracks. It turns out the album about Ka himself is the one he's been building up to. – Jeff Terich
Lingua Ignota – SINNER GET READY
(Sargent House)
What We Said: In removing the most overtly crushing elements and supplanting it with a stripped-down, plainspoken vision of righteous judgment, the terror becomes that much harder to shake. – Jeff Terich
Pachyman – The Return of Pachyman
(ATO)
History always finds its way into the future. Pachyman, the dub project of LA-based multi- instrumentalist Pachy García, who plays and records all of the instruments on this record himself, is a hand-crafted time ark to the reel to reel tradition of making superior dub. As a young, university-trained musician looking to find his way in this storied space, Pachy García a.k.a. Pachyman became obsessed with old Jamaican dub records like those from King Tubby and Scientist. Somehow Garcia, known as the drummer/vocalist for the L.A.-based synth-punk band Prettiest Eyes, has made a sure-footed solid time machine of a record that captures that '70s feel. It's a pulse shooting out connected vibes. On final track "El Benson," with its otherworldly atmospherics, Garcia takes those dub lessons, elongates the sound with Wes Mongomery-type guitar phrasing, and makes a nouveau expression of lovers rock in the grandest manner. – John-Paul Shiver
Papangu – Holoceno
(Self-released)
What We Said: Holy fucking shit. – Langdon Hickman
Ty Segall – Harmonizer
(Drag City)
Ty Segall remains a slippery little bugger who puts music out there at a prolific clip. On August 3 he released, unannounced, the synthy slime o-riffic Harmonizer, his first new album since 2019, out of the filthy cosmos. This enterprising piece of work fashions his viscous guitar tenor with plastic, acid-fried consistencies. Harmonizer, co-produced by Cooper Crain, is the first recording to be released from Ty's recently established Harmonizer Studios. This house of crooked mirrors is a full-throttle carnival trip, full of tattered fuzzed-out visions that still deliver pop sensibility songwriting. Adjacent to the proggy climates Thee Oh Sees have been churning out for the past few years with one exception. Ty Segall, like John Dwyer, is a top-tier musician, but he doesn't need 15 minutes to prove it. It's a lovely surprise. – John-Paul Shiver
Turnstile – Glow On
(Roadrunner)
What We Said: Glow On sees Turnstile sprouting new musical aspirations, but their roots are firmly planted. Even if it's not the focus here, fun-as-hell riffs punctuate and support the band's melodic experimentations. – Forrest James
Various Artists – Italians Do It Better
(Italians Do It Better)
For her 63rd birthday, Madonna announced a career-spanning series of deluxe album reissues. The same day, Johnny Jewel's label Italians Do It Better released a Madonna tribute compilation with 20 covers recorded for the occasion. When Madonna is running at full-throttle she's still a problematic mess, eternal culture vulture and svengali pop genius. The tribute comp succeeds beyond expectations when interpretations such as "Papa Don't Preach" and "Angel" are performed with detached emotion. Artistic reimaginations that are mindful, and full of sentiment. There is no cheeky poking fun at the controversial artist here. Tribute albums can be complicated—like Madonna herself. "Like a Virgin", by MOTHERMARY, slides along, slo-mo sleazy Italian disco style, until it makes quirky dub moves mid-song. Glume's "Material Girl" feels like the aftereffect of the big '80s and Reagan's voodoo economics that left America fully drained and in two. Anyone interested in a parallel universal reading of Madonna and her discography need to just seek out this excellent deconstruction of this polarizing, confusing figure who set up the pop
diva platform in 1981. – John-Paul Shiver
Brandee Younger – Somewhere Different
(Impulse!)
After harpist Brandee Younger released the 11-song suite Force Majeure last year with her partner Dezron Douglas—an album that resembles the American songbook co-curated by John Coltrane and Kate Bush— this member of the Beychella Marching Band was eager to present her instrument in arrangements that would be consumed by the commonplace music audience. "I wanted to make a record that you could just listen to, not a record solely for musicians to analyze," New York-based harpist Brandee Younger told Apple Music. "This is accessible, beautiful music for people who might not ordinarily listen to harp music to get into." Her eighth album, Somewhere Different, is a fluid, constantly moving project that sees Younger make the harp an every day accompanied well of melodic whimsy. In the same way Dorothy Ashby and Alice Coltrane directed the harp as a tool for blues expression, Harper has commanded her vessel to transmit soul, r&B and hip-hop arrangements with tightly plucked strings that refuse parameters and wield modernity. – John-Paul Shiver
What We Missed
Saba Alizadeh – I May Never See You Again
(30M)
In 2019, Iranian-born ambient artist Saba Alizadeh made a stunning debut with the haunting Scattered Memories, a stark yet gorgeously arranged electroacoustic exploration of traditional Persian musical motifs within more spacious and eerie soundscapes. I May Never See You Again, his follow-up to that album, pushes outward from the extremes of that record, incorporating more accessible, contemporary electronic tracks ("Touch," "Phasing Shadows") alongside even more tense, abstract scores that feel ghostly and paranoid. The beauty at the heart of Alizadeh's music is pushed toward the fore in highlight "Norooz 99," but by and large this is an album of echoes and whispers, shadows and silhouettes, mere suggestions whose weight feels that much greater with the empty spaces left open. – Jeff Terich
Cochemea – Vol. II: Baca Sewa
(Daptone)
Dap-Kings saxophonist Cochemea Gastelum made a stunning debut in 2019 with All My Relations, an album that tied together explorations of his own indigenous family heritage with transcendental, atmospheric spiritual jazz and more than a little funk. His follow-up, Baca Sewa, is a warmly grooving continuation of that exploration, low-key without being minimalist, accessible without being obvious. It's moving and deeply personal music that feels alive, engaged and restorative. These pieces are both intimate and cosmic, often feeling larger than the relatively sparse arrangements of saxophone, percussion and voice at the center of them. Baca Sewa is something other than jazz as we know it; to borrow a phrase from Pharoah Sanders, this is astral traveling. – Jeff Terich
---
Support our Site—Subscribe to Our Patreon: Become one of our monthly patrons and help support an independent media resource while gaining access to exclusive content, shirts, playlists, mixtapes and more.