Carcass, Blonde Redhead, Converge to play Oblivion Access 2022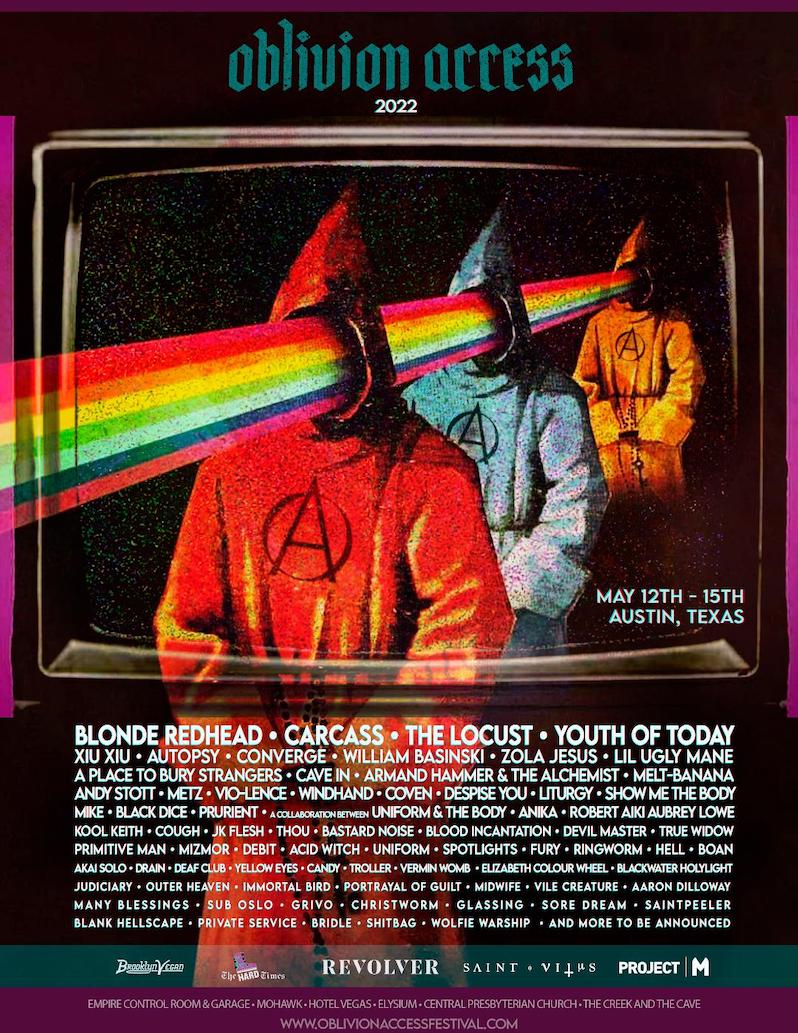 Oblivion Access returns to Austin, Texas on May 12-15, 2022, with a lineup of metal, punk, hardcore, psych and other bands. Next year's lineup features Blonde Redhead, Carcass, Converge, The Locust, Youth of Today and Xiu Xiu. Other bands on the lineup include Autopsy, William Basinski, Zola Jesus, Lil Ugly Mane, A Place to Bury Strangers, Cave In, Armand Hammer, Melt-Banana, Andy Stott, Windhand, Liturgy, MIKE, Black Dice, Uniform and The Body (performing a collaborative set), Anika, Show Me the Body, Robert Aiki Aubrey Lowe, Kool Keith, Thou, JK Flesh, Blood Incantation, Devil Master, Primitive Man, Hell, Mizmor, Spotlights, Deaf Club, Yellow Eyes, Aaron Dilloway, Blackwater Holylight, Elizabeth Colour Wheel, Immortal Bird, Glassing, Midwife, Portrayal of Guilt, Vile Creature and more.
Check out the complete lineup over at the festival's website. Weekend badges are now on sale.