The Best Albums of July 2021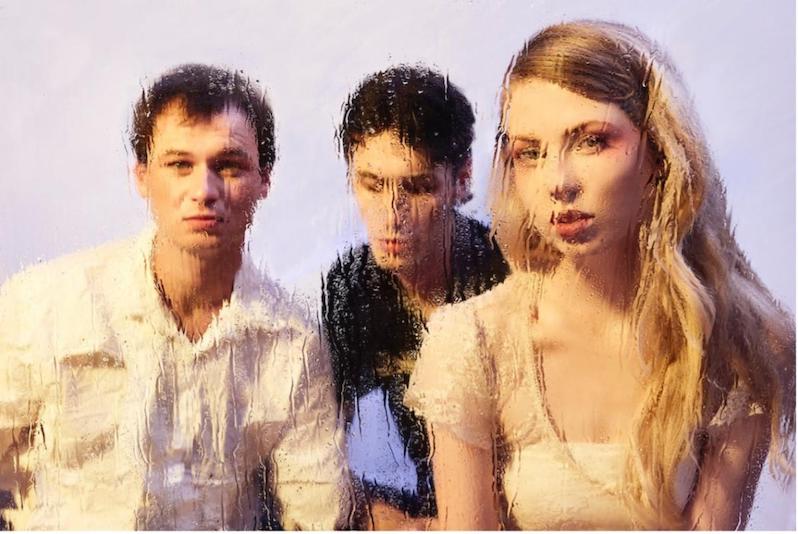 Another month down, another batch of spectacular new albums. This month's batch is slightly more abbreviated, but reissues and What We Missed will return. Now let's get to the good stuff.
---
Lucrecia Dalt & Aaron Dilloway – Lucy & Aaron
(Hanson)
What We Said: Both Dalt and Dilloway have an uncanny ability to entertain, even with such esoteric sounds. This record, which runs as a seamless piece with no edges, stops, or starts, is no different. – Ben Cohn
---
Darkside – Spiral
(Matador)
What We Said: They go places they haven't gone before even as they stay true to their brand of electronics-driven rock, which leaves one throwing out genre signifiers like those poetry refrigerator magnets in an effort to describe it—psych-, jazz-, funk-, etc. – Tyler Dunston
---
Descendents – 9th & Walnut
(Epitaph)
What We Said: With 18 songs in 26 minutes this album absolutely flies. You'll need to replay it to make sure you catch some of the best parts of the punk contemporaries Descendents worked with and influenced. – Adam Blyweiss
---
Dolphin Midwives – Body of Water
In cultivating one of countless recent records created in response to pandemic-induced isolation and anxiety, Sage Fisher found clear inspiration in her circumstances and the result is a Dolphin Midwives album more ambitious than anything she's ever done. Body of Water moves beyond the fragmented ambient soundscapes shaped from the creative use of looped processed harp that typified previous outing Liminal Garden, Fisher lending her voice and distinct melody here to dissolve genre lines into more experimental dream pop. It leans heavily into its aquatic themes, vocals seemingly emerging from the depths of the ocean as the whole experience thickens those same eerie alien qualities. Keeping the beauty of previous work but stepping in new directions no less lovely, Body of Water is one of this year's almost criminally underheard records. – William Lewis
---
The Goon Sax – Mirror II
(Matador)
The Goon Sax don't adhere to one approach or aesthetic. They're alternately streamlined and scruffy, jittery and smooth, atmospheric and ramshackle. To call them post-punk revival is reductive, but it also sells short that the group's airtight songwriting and gloomy production is too interesting and clever for reproductions. As the band mines the kinds of contemporary-adulthood anxieties similar to the laments of peers like Parquet Courts, they sonically run a gauntlet of dream pop, machinepunk, ethereal wave and shimmering jangle. It's music that feels best when you're not feeling great, a shoulder to shrug on with a slinky bassline and a perfect pop hook. – Jeff Terich
---
Half Waif – Mythopoetics
(Anti-)
What We Said: Although this project is still focused squarely on Rose's vocals, Mythopoetics is the most electronics-focused album from her yet. Most of this album is surprisingly danceable, even compellingly so. – Forrest James
---
The HIRS Collective – The Third 100 Songs
(Get Better)
As with the prior two 100 songs, this record is a collection of singles, splits, and benefit compilation contributions over the last few years—comprising 95 tracks (plus ten more Bandcamp digital exclusive bonuses), just three of them brand new, and ranging in length between seven seconds and a few minutes. Standout features from Moor Mother, Shawna Potter, and both Bryan and Emily Funck (on a properly Thou inspired track, "Invocation of Disgust," no less) compete for attention with a myriad of tone-setting pop culture samples. The throughline here is defiance, but there is as much dark-humored joy as there is rage, with tracks like "Trans Wøman Dies øf Øld Age," written as a headline to flip the script on our society's pervasive transmisogynistic violence, or "All Our Friends Are Babes," taking aim at normative beauty standards in the name of love. Frenetic blast beats, blown-out deathcore drops, and a post-everything sense of melody make this music as hard (and as unnecessary) to pin down as ever—it's just a wild fucking ride, somewhere between stream of consciousness and melodrama. – Forrest James
---
King Woman – Celestial Blues
(Relapse)
What We Said: Esfandiari is one of the best songwriters and composers going right now in underground music and Celestial Blues is yet another jewel in her ever-crowded crown. – Langdon Hickman
---
Lucid Express – Lucid Express
(Kanine)
Slowdive, Catherine Wheel, DIIV—the music of Lucid Express immediately harkens to any number of iconic shoegaze outfits. All swirling guitars and spectral vocals, it almost feels like an exercise in homage much of the time. But just because it's not particularly unique doesn't make it poor. There's an energy and sincerity to the Hong Kong five-piece that elevates their songwriting above the modern shoegaze dream pop mire. Loud, beautiful and eminently listenable, Lucid Express is more than just a solid debut from a good band, it feels like a proper statement of intent. – William Lewis
---
Sault – NINE
(Forever Living Originals)
What We Said: Sault are as direct and even abrasive as they've ever sounded on Nine, offering a caustic realism that suits them aesthetically just as well as their more fluid funk-soul meditations. – Jeff Terich
---
Vince Staples – Vince Staples
(Blacksmith/Motown)
What We Said: Vince Staples' self-titled fourth album is a tense, terse, yet completely free album, existing with an equal sense of calm, yet harboring immense funk and visceral bars. – Brian Roesler
---
Support our Site—Subscribe to Our Patreon: Become one of our monthly patrons and help support an independent media resource while gaining access to exclusive content, shirts, playlists, mixtapes and more.