Hellfest 2020 announces lineup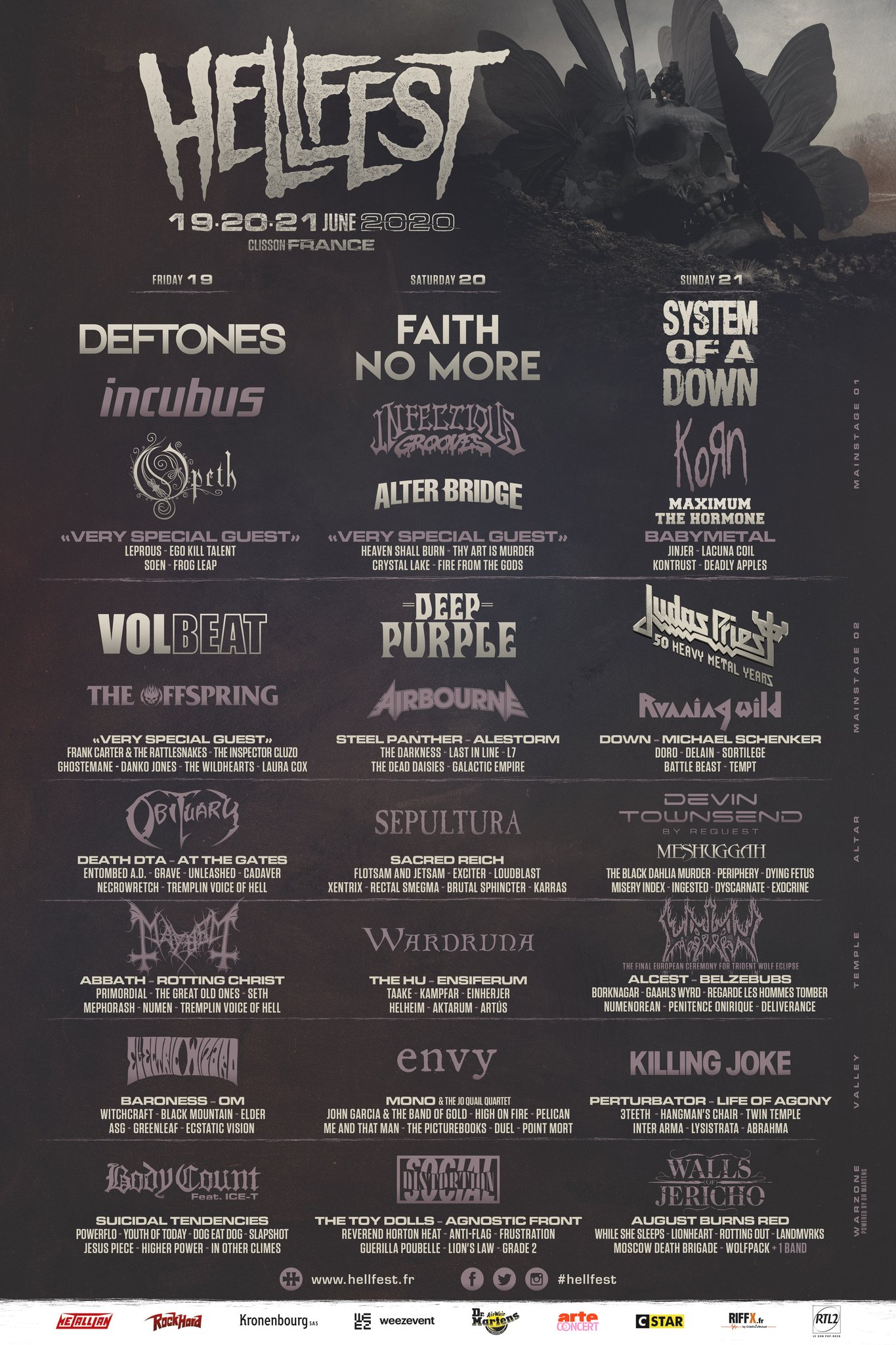 French rock/metal Hellfest returns for its 15th year in 2020, and it's announced its full lineup. Faith No More is one of its headliners, as part of their first set of shows in five years. Also performing at Hellfest 2020 are Deftones, Opeth, Mastodon, Deep Purple, Electric Wizard, Killing Joke, Judas Priest, Death DTA, Baroness, Alcest, Obituary, At the Gates, Entombed AD, Abbath, Witchcraft, Watain, Devin Townsend, Mayhem, Elder, ASG, High on Fire, Envy, Mono, Inter Arma, Body Count, Suicidal Tendencies and Infectious Grooves, Black Mountain, 3TEETH, Pelican, Om, Perturbator, Youth of Today, Jesus Piece, Code Orange, and many others. Check out the full lineup on the poster above or on the Hellfest website.
Ticket info is expected to be announced in the coming weeks.