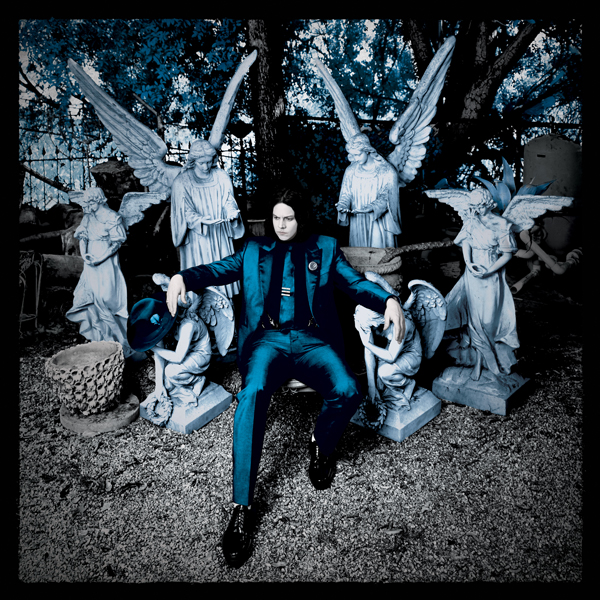 Buy at iTunes | Buy at Insound (vinyl)
Show of hands: Who else has had it up to here with Jack White? I feel the hype cycle for his new solo album, Lazaretto, has him coming off as kind of a jerk. He's executed indulgent recording stunts at least since Record Store Day, he walked back poorly-worded thoughts on ex-wife/ex-Stripe Meg White and every neo-soul-singing female not named Amy Winehouse, and he rekindled a fruitless feud with Dan Auerbach of The Black Keys. (That last point almost earned White and Auerbach a write-up in our recent "bad behavior" Roundtable; someone needs to lead those two into Thunderdome ASAP.) I'd be a bit more forgiving of all of this if Lazaretto delivered the garage-y goods White's known for. It doesn't.
White cut and pasted the lyrics for this album from writings he rediscovered from when he was 19. Even with his obfuscation, we can suss out the thematic thread of isolation—a repeating chasm between White and love, companionship, honesty, success. Obvious triggers and descriptors abound: "Temporary Ground," "Alone in My Home," "I feel like I've been cheated somehow" (from "Entitlement"). Even the album name and title track reference large-scale quarantine areas such as hospitals and islands, where separation was institutionalized. So for all of that work, White's creations do little more than echo every other sensitive artist on the border between high school and college.
Despite the common source, White wanted all 11 songs (13, if you can get the two hidden on vinyl to play correctly) to function as independent singles. If you mean that they sound disjointed and thrown-together, then so be it. It doesn't evoke the earnest sloppiness of high-water-mark White Stripes, it's a directionless patchwork quilt of aw-shucks sounds and styles. "That Black Bat Licorice" is about as close as one might get to backwoods reggae; the histrionic title track feels less like a Jack White song and more like Kid Rock with a dictionary and with White producing or playing on it. And for the reputation that White built on his guitar acrobatics, songs like "I Think I Found the Culprit" and album closer "Want and Able" suggest this is also a very piano-heavy album.
I find in White and Lazaretto parallels to John Lennon's post-Beatles career. I don't see much evidence that people wanted The Fab Four to go away, and once they did Lennon filled his catalog with blues excursions that had an equal chance of being messy as being masterful. I suspect few wanted The White Stripes to break up, but there they went. Now, we'd of course be foolish to continue to expect from Jack White's solo work a sound just like The White Stripes or even The Raconteurs. Me, I just want it to come across as whole and unforced. For the moment, I only get that from his 2012 solo debut Blunderbuss. Don't be surprised if you hear what I hear.
Similar Albums:


Jack White – Blunderbuss


John Lennon – Plastic Ono Band


The Raconteurs – Consolers of the Lonely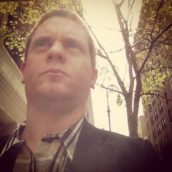 Adam Blyweiss
Adam Blyweiss is associate editor of Treble. A graphic designer and design teacher by trade, Adam has written about music since his 1990s college days and been published at MXDWN and e|i magazine. Based in Philadelphia, Adam has also DJ'd for terrestrial and streaming radio from WXPN and WKDU.