The 20 Most Anticipated Albums of Fall 2019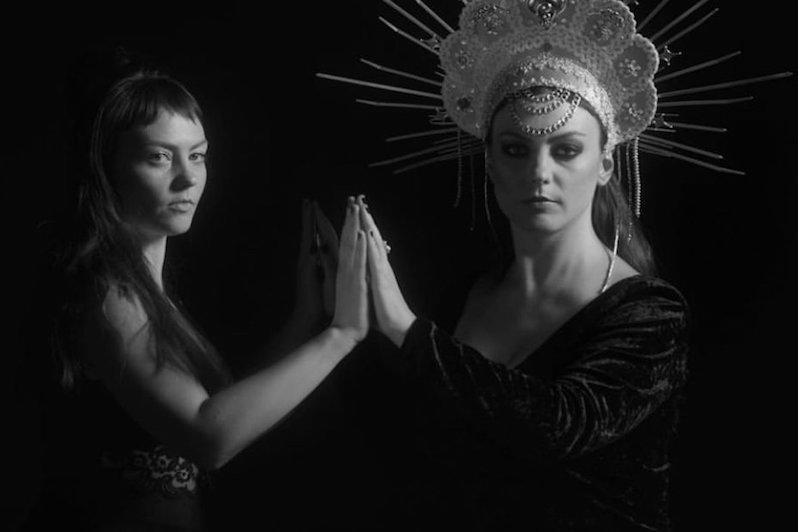 Every few months, Treble takes inventory of the albums on the horizon and puts together a list of the albums we're most excited about in the coming season. Fall is invariably one of the most fertile periods of new music each year, and 2019 looks to be no different. With eight months behind us and a list of favorites this year that only keeps growing, here's our take on the albums worth watching in the next four months.
---
Chelsea Wolfe – Birth of Violence
(September 13; Sargent House)
Though you wouldn't know it from her electrifying performance at Pasadena Daydream this past weekend, Chelsea Wolfe's upcoming album finds her easing back on the doom metal influence in favor of something more stripped down and atmospheric. Birth of Violence marks something of a return to a terrain Wolfe hasn't tread in some time; 2012's Unknown Rooms was the last time she went entirely acoustic, which makes this quieter effort a long time coming. And while she seems to sound better every time she pushes toward something a little heavier, songs like "The Mother Road" reveal just how enchanting her music can be stripped of its most aggressive impulses.
JPEGMAFIA – All My Heroes are Cornballs
(September 13)
When I first read the title of JPEGMAFIA's upcoming third album, my brain autocorrected the last word as "Weirdos," in part because "All My Heroes Are Weirdos" is a !!! song, and let's be real here, JPEGMAFIA is a spectacular weirdo. I mean that as the highest possible compliment. Barrington Hendricks' last album Veteran set him apart in an increasingly peculiar era for hip-hop as someone willing to push deeper past extremes, whether it's using Ol' Dirty Bastard's grating vocal stunts as a sample or titling a song "I Cannot Fucking Wait Until Morrissey Dies." But with recent singles like the outstanding "Puff Daddy," "Jesus Forgive Me, I Am A Thot" and a recent HEALTH collaboration, it seems we've only begun to see what he's capable of.
(Sandy) Alex G – House of Sugar
(September 13; Domino)
Alex Giannascoli's previous album Rocket was a favorite of ours—in fact, its standout song "Bobby" was our second favorite song released in 2017, which says a lot. But then again, beautifully written indie folk songs that personify depression like it was a needy friend tend to yank on the ol' heartstrings. With House of Sugar, the Philadelphia singer/songwriter returns with another set of beautifully melodic and emotionally wrenching pop music with added layers of gorgeously dreamy production and rich arrangements. Lead single "Gretel" is one of his most stunning compositions yet, and there's plenty more where that came from.
M83 – DSVII
(September 20; Mute)
Back in 2007, M83 released an album titled Digital Shades Vol. 1. And at the time it was viewed as something of a minor release—an ambient segue between the neon horrorpop of Before the Dawn Heals Us and the '80s-tinged daydreams of Saturdays=Youth. But Anthony Gonzalez's skill at crafting moods has always been one of his greatest strengths, and by revisiting the idea for its sequel this year, M83 promises another set of ambience to take us out of our own space.
John Coltrane – Blue World
(September 27; Impulse!)
Sometimes you have to take the victories as they come. Earlier this year it was revealed that masters from hundreds of artists were lost in a Universal Studios fire, effectively destroying some significant pieces of music history. Then again, after the release of last year's Both Directions At Once, a second unreleased album of John Coltrane recordings is being released via Impulse! Blue World is a little bit different in that it primarily comprises unreleased versions of songs Coltrane had already recorded in some form, but it's hard to look at a set of unheard Coltrane recordings as anything other than a gift.
Girl Band – The Talkies
(September 27; Rough Trade)
Irish noise-rock group Girl Band excel at making their instruments sound like anything other than the actual instruments they're playing. The guitars on debut album Holding Hands With Jamie, for instance, tended to sound more like robotic dinosaurs than anything strummable. And on latest single "Shoulderblades," their skill at turning rock music into foreign and fucked-up sonic art remains one of their strongest assets. It's been a while and the world feels like a different place since the last time Girl Band made their glorious din. We're ready for it again.
Angel Olsen – All Mirrors
(October 4; Jagjaguwar)
First it seemed like 2014's Burn Your Fire For No Witness would be hard to top. Then Angel Olsen released 2016's utterly haunting My Woman. And now, three years after reaching a high-water mark for indie rock, she's taken on an even more ambitious project. Originally intended to be released in a much-more stripped-down fashion, All Mirrors finds Angel Olsen embracing a lush maximalism that only amplifies the beauty of her songwriting. The title track, the album's first single, finds Olsen channeling Björk's expansive art-pop in a production so rich and detailed it needs a few listens to fully sink in.
Boris – LφVE & EVφL
(October 4; Third Man)
Boris are a unique band in that they do a lot of things really well and it's anyone's guess which of those things they'll actually give listeners when it comes time to release new music. Drone-doom, stoner metal, shoegaze, even indie-pop—they've done it all before and they've done it masterfully. Their latest doublewide release spreads out eight tracks on four sides of music, and the first single "LOVE" is a stunning balance of drone metal, sludge and melodic immediacy that not only shows off the Japanese trio's unusual skill set, but shows how they continue to evolve and adapt after more than two decades of making noise together.
Danny Brown – uknowhatimsayin¿
(October 4; Warp)
Danny Brown is one of hip-hop's most reliably innovative and challenging artists, as evident by his stellar 2016 album Atrocity Exhibition. Three years after that career high, Brown is offering up a new set of music with the backing of a hip-hop legend. Q-Tip is executive producer of the album, as well as the producer behind its lead single "Dirty Laundry," though there's some other notable names here: Run the Jewels, Flying Lotus, JPEGMAFIA and Blood Orange, to name a few. Expect nothing less than a white-knuckle ride from one of the greatest to hold the mic.
Gatecreeper – Deserted
(October 4; Relapse)
There's four months left in the year, which means the probability of one more great death metal album before the year's up is very good—in fact, there's a strong likelihood that there will be more than one. But Gatecreeper's upcoming follow-up to 2016's Sonoran Depravation, featuring a desert pun in the title (naturally), is so far appearing to lead the pack thanks to utterly brutal singles like "Everlasting." And with guitarist Nate Garrett having already released another truly outstanding album this year with Spirit Adrift, it's looking like 2019 will be one for the books for Arizona's hardest working metal musician.
Wilco – Ode to Joy
(October 4; dBPM)
Since releasing Schmilco in 2016, Jeff Tweedy released two solo albums and a memoir, and curated a festival in Mexico that's happening next year. It's not like the guy's been resting on his laurels, though it's always welcome news when a new Wilco album is on the horizon. The latest is an album focused around the collaborative writing of Tweedy and drummer Glenn Kotche, and as such the album is, as described by Tweedy in a press release, "really big, big folk songs, these monolithic, brutal structures that these delicate feelings are hung on." Hear the first single for yourself.
Lightning Bolt – Sonic Citadel
(October 11; Thrill Jockey)
That Lightning Bolt has some impressive competition when it comes to being the loudest band in Rhode Island says a lot about the caliber of noise the Ocean State produces. But nobody creates a distorted low-end assault quite like Brian Chippendale and Brian Gibson. That the lyrics on first single "Air Conditioning" are slightly less unintelligible than usual is of no consequence—Lighting Bolt will ensure that your fall requires earplugs.
Kim Gordon – No Home Record
(October 11; Matador)
Kim Gordon's discography is pretty sizable at this point, but there's one thing she hasn't released to date: A solo album. Indeed, the legendary founding member of Sonic Youth and Body/Head is just now getting to releasing a proper solo record, and it's bound to offer some surprises to listeners. The album was recorded mostly with collaborator Justin Raisen (Sky Ferreira, Charli XCX) and leans heavier on electronic sounds, as heard in early single "Sketch Artist." There's something reassuring about an artist who, even after nearly four decades of releasing music, still can catch listeners off guard.
Floating Points – Crush
(October 18; Ninja Tune)
Samuel Shepherd makes electronic music that thinks outside the sampler—on 2016's Elenia and its follow-up EP Kuiper, he made big music that employed the talents of a large ensemble, as much a climactic full-band work as it is that of a meticulous producer. Crush, however, finds Shepherd returning to the synths and sequencers for a set of music that's perhaps smaller in its personnel but still big in its scope. To hear early single "Last Bloom" is to be transported to a time when IDM sounded like a genre with limitless possibilities.
clipping. – There Existed an Addiction to Blood
(October 18; Sub Pop)
There's only one artist on this list with a Tony Award, and it just so happens to be the noisy, intense hip-hop group from L.A. Indeed, emcee Daveed Diggs has the resume of an overachiever, but when it comes to making chilling, chaotic music, clipping. is still better than most. Their latest arrives just in time for Halloween and as such is the band's own reinterpretive take on horrorcore, taking inspiration from the likes of Gravediggaz, Geto Boys and Brotha Lynch Hung. Naturally, the first lyric video they released is patterned after the opening credits to John Carpenter's Halloween.
Battles – Juice B Crypts
(October 18; Warp)
Since 2004, Battles have expanded and contracted as a band, accordioning outward and back like the geometric shapes their compositions make. They've gone maximalist, stripped-down, pop and anti-pop, and with 2015's La Di Da, proved back to basics doesn't at all mean repeating yourself. Juice B Crypts, their first in four years, appears to be a step back toward bigger statements with cult-hero collaborators, including Sal Principato of dancepunk pioneers Liquid Liquid and Yes' Jon Anderson(!). Whatever this is, it's going to be weird—and we can't wait.
Anna Meredith – FIBS
(October 25; Moshi Moshi)
UK composer and producer Anna Meredith isn't the type of artist who fits so comfortably under one style or genre—the greatest performers and songwriters rarely do. Her Black Prince Fury EP in 2012 showcased her as an innovator in both modern classical and electronic sounds, while her full-length debut Varmints boasted some sure-fire bangers. And after delivering the score to acclaimed film Eighth Grade, she returns with FIBS, a complex and layered set of music that, as evident on "Moonmoons" and "Paramour," balances the avant garde with the accessible.
Sudan Archives – Athena
(November 1; Stones Throw)
Los Angeles-based Sudan Archives made a big impression on the strength of two excellent EPs, featuring her hypnotic vocals and violin layered with various loops and effects. She transformed stark elements into bigger, more beautiful pop songs, and with her proper debut album on the horizon, she seems to be aiming for something even more ambitious. First single "Confessions" is built of similar elements as past singles like "Come Meh Way," but with an even more melodious and lush approach.
Have A Nice Life – Sea Of Worry
(November 8; Flenser)
This Middletown, Connecticut duo became an unlikely cult favorite over a decade ago with their epic, complex double-LP-length debut Deathconsciousness. Blending post-punk, doom, drone and shoegaze, the band crafted a unique sonic world that they've only occasionally returned to, their last being 2014's The Unnatural World. Five years later, they're finally releasing a new full-length, and the title track is more of a straightforward post-punk, goth-rock sound than before, which suggests more evolution and refinement from Dan and Tim.
Moor Mother – Analog Fluids of Sonic Black Holes
(November 8; Don Giovanni)
Philadelphia's Moor Mother delivered one of 2016's most intense if still not-heard-enough albums with Fetish Bones, a record that seemed to score the coming dystopia before we even knew it was on its way. The first track released from its follow-up, "After Images," seems to only double down on that harrowing darkness, with a bleak, intense narrative and sonic treatments from UK industrial architect Justin Broadrick (Godflesh). And as it turns out, Moor Mother is also appearing on the debut from Broadrick's new project Zonal. Analog Fluids of Sonic Black Holes features a number of other notable artists, including Saul Williams and King Britt, but it's Moor Mother's own vision that's sure to make this one of the year's most chilling listens.
---
Support our Site—Subscribe to Our Patreon: Become one of our monthly patrons and help support an independent media resource while gaining access to exclusive content, shirts, playlists, mixtapes and more.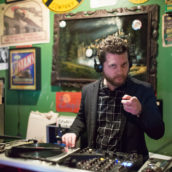 Jeff Terich
Jeff Terich is the founder and editor of Treble. He's been writing about music for 20 years and has been published at American Songwriter, Bandcamp Daily, Reverb, Spin, Stereogum, uDiscoverMusic, VinylMePlease and some others that he's forgetting right now. He's still not tired of it.