Treble's most anticipated albums of spring 2014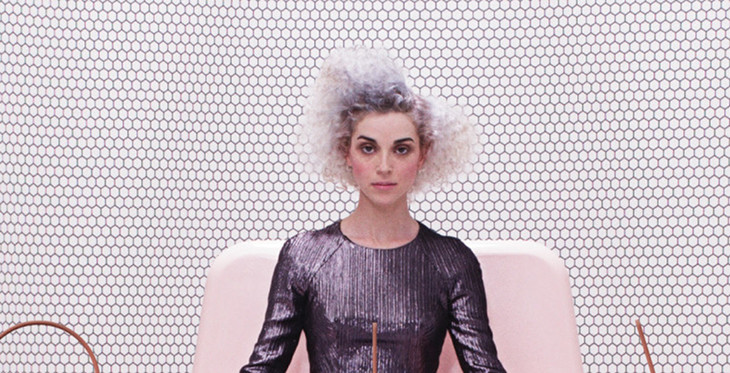 Another new year, another long list of albums to listen to. There will be disappointments, unexpected delights, left-field favorites, some blockbusters, and a fair amount of albums that serve as musical comfort food. But right now, we're in the most exciting time of the year for new music, where everything has potential. There's nothing more exciting than that, waiting for a whole year's worth of new music to reveal itself. But we're taking it one season at a time, in the interest of not being totally overwhelmed. As we begin to plunge into the year's offerings, we've assembled a list of albums we can't wait to hear in 2014. So here they are: Treble's most anticipated albums of spring 2014.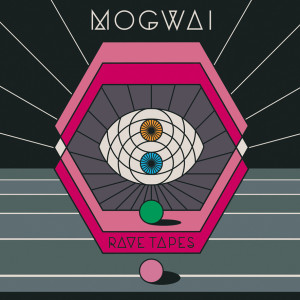 Mogwai – Rave Tapes
(Jan. 21; Sub Pop)
One of the more interesting stylistic moves that Mogwai made in recent years was their push toward electronic sounds, which reached an impressive peak on 2011's Hardcore Will Never Die But You Will. And the first taste of new album Rave Tapes, "Remurdered," seems to suggest an even deeper push into that direction. But think less actual raves, more eerie horror scores. We can get behind that.
Stream: "Remurdered"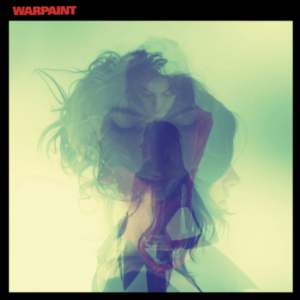 Warpaint – Warpaint
(Jan. 21; Rough Trade)
Los Angeles dream-pop outfit Warpaint delivered a wonderfully dark and atmospheric debut with 2010's The Fool, and though it feels like that was a long time ago, the group has wrapped up its self-titled follow-up, and it's absolutely gorgeous. There are more synths this time around, some danceable bits, lots of psychedelic ethereality and other goodness to soak in. It's not a radical departure, but a refinement of the qualities that already made Warpaint so intriguing to begin with.
Stream: "Love Is to Die"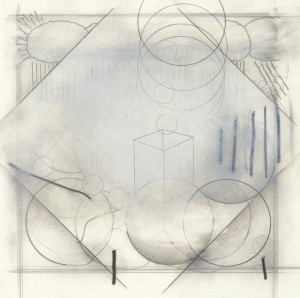 Actress – Ghettoville
(Jan. 28; Werk Discs/Ninja Tune)
One of the most innovative electronic producers today, Actress made a name for himself on the strength of some avant garde IDM records like Hazyville and R.I.P. And with Ghettoville, which is intended as a sequel to Hazyville, the producer hints that this may be his final release as Actress. Per a press release: "Ghettoville is the bleached out and black tinted conclusion of the Actress image." If so, then we anticipate he'll retire the name with something spectacular.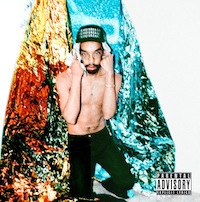 Cities Aviv – Come to Life
(Jan. 28; Young One)
Cities Aviv caught our attention in 2011 with his Digital Lows mixtape, which blended new wave and synth-pop sounds with his Memphis-bred lyricism. Essentially, he's not tied to genre as much as some emcees, which is what makes the prospect of his new album a lot more exciting. The first track dropped from Come To Life, titled "URL IRL," explores online culture, and we wouldn't be surprised if he ends up releasing a collaborative album with Oneohtrix Point Never in the near future.
Stream: "URL IRL"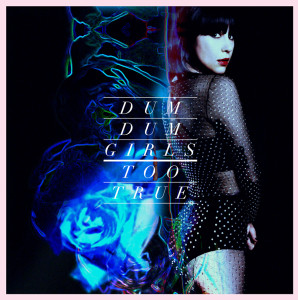 Dum Dum Girls – Too True
(Jan. 28; Sub Pop)
Back in 2010, then-San Diego-based Dum Dum Girls emerged as a scratchy garage rock outfit full of gorgeous melodies on debut album I Will Be. But over time, Dee Dee Penny & Co. have evolved into a splendid dream-pop group with some wonderfully gothic flourishes. They fulfill all of that promise on third album Too True, which not only has a great Bangerz-gone-goth album cover, but some of the prettiest pop melodies this side of a Frankie Rose album.
Stream: "Lost Boys And Girls Club"
Broken Bells – After the Disco
(Feb. 4; Columbia)
Broken Bells may well have been the best thing to happen to James Mercer in the last five years. After The Shins' lackluster 2007 album Wincing the Night Away, hearing him adapt to Danger Mouse's more buoyant and synth-heavy pop production made for a debut album both unexpected and exciting — and catchy at that! Of course, Mercer did deliver a quite-good Shins album in 2012, but it's hard not to be excited at the prospect of Mercer and Danger Mouse kicking out some more pop jams, this time with conceptual background in a work of fiction that DM wrote.
Video: "Holding On For Life"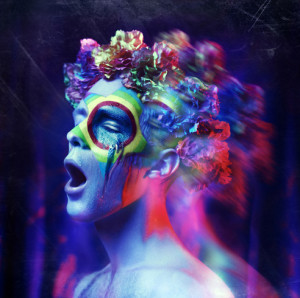 ceo – WONDERLAND
(Feb. 4; Modular)
Tough Alliance member Erik Berglund made an impressive debut back in 2010 with White Magic, his first release as ceo. But there appear to be bigger things in store in 2013, as his all-lowercase project is issuing an all-caps debut titled WONDERLAND via Modular. First single "WHOREHOUSE" has all of the beat-laden pep and vibrancy of his past work with both ceo and Tough Alliance, but with hooks to spare. Expect this one to be on repeat throughout the spring.
Stream: "WHOREHOUSE"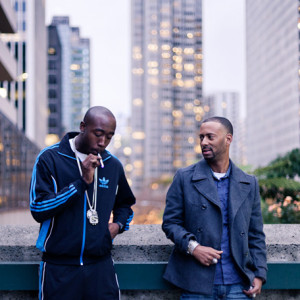 Freddie Gibbs and Madlib – Piñata
(Feb. 4; Madlib Invazion)
If you kept up with the Adult Swim singles series from earlier this year, then chances are you heard "City," an impressive collaborative track between Indiana emcee Freddie Gibbs and L.A. producer Madlib that found the two complementing each other nicely. The next track the duo released, "Harold's," only confirmed the suspicion that they're a natural fit, and their highly anticipated full-length Piñata should prove a fine showcase for the two, as well as features from Earl Sweatshirt, Raekwon, Danny Brown, Joey Bada$$, Ab-Soul, Mac Miller and a bunch of others. You could be on it too. It's a long list.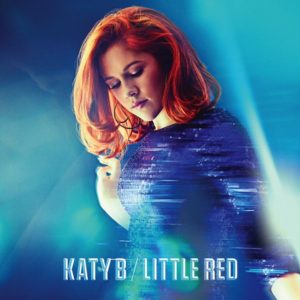 Katy B – Little Red
(Feb. 4; Rinse/Columbia)
The steady trickle of hook-laden jams like "5AM" and "I Like You," as well as the Jessie Ware-aided "Aaliyah," have suggested that Katy B's follow-up to 2011's On a Mission will be nothing less than an absolute gem of a pop record. The UK singer has the talent and the impeccable taste to pull off one hell of a sophomore outing. Our money is on Little Red being an early favorite for 2014.
Stream: "I Like You"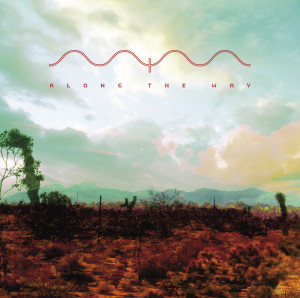 Mark McGuire – Along the Way
(Feb. 4; Dead Oceans)
After Emeralds broke up, following the somewhat disappointing Just to Feel Anything, we've been having withdrawals for some new atmospheric, progressive electronic music. So it's a real treat to have Emeralds guitarist Mark McGuire offering a new full-length via his new label home, Dead Oceans. New track "The Instinct" offers that heady, dreamy ambience we've been craving.
Stream: "The Instinct"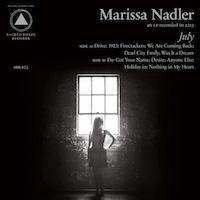 Marissa Nadler – July
(Feb. 4; Sacred Bones)
It's only fitting that Marissa Nadler make the move to Brooklyn indie label Sacred Bones. She's always had a romantic darkness about her, so why not take up residence on an imprint for which darkness is priority one? July finds Nadler joined by producer Randall Dunn, known for his production of doom metal acts like Sunn0))) and Earth, and though it doesn't necessarily guarantee a heavy album (though Nadler has collaborated with Xasthur), it does bode well for some eerie atmosphere.
Stream: "Dead City Emily"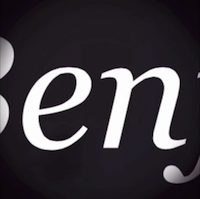 Sun Kil Moon – Benji
(Feb. 4; Caldo Verde)
There's rarely a year (or six months, really) that goes by without some form of new release from Mark Kozelek. Sometimes it's a collaborative record. Sometimes it's all covers. But it's not very often that the singer/songwriter takes a break. But Benji, out in February, is Kozelek's first Sun Kil Moon album since 2012's Among the Leaves and has considerably more personnel on board than his last few albums. Sonic Youth's Steve Shelley, Will Oldham, Jen Wood and Casiotone for the Painfully Alone's Owen Ashworth all make appearances on this one. That's the kind of guestlist that gets our attention, even if Kozelek himself was enough to make this one worth hearing.
Stream: "Richard Ramirez Died Today of Natural Causes"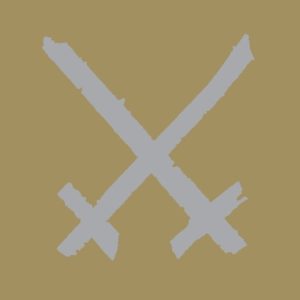 Xiu Xiu – Angel Guts: Red Classroom
(Feb. 4; Polyvinyl)
If anyone was starting to worry that indie rock provocateurs Xiu Xiu were becoming a bit too accessible — perhaps even a bit tame — then chances are new album Angel Guts: Red Classroom will soothe those fears. It's named after a Japanese erotic film from the '70s, for starters, and per a press release, some of the subject matter explored on the album involves "racialized sex, double suicide, double penetration, criminality, fear of physical harm" and other themes that might not be so appealing to the squeamish. Do these guys know how to party or what?!
Stream: "Stupid in the Dark"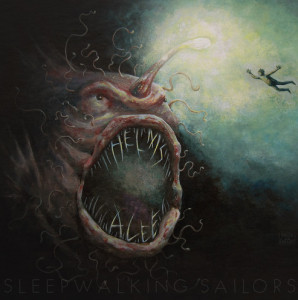 Helms Alee – Sleepwalking Sailors
(Feb. 11; Sargent House)
Helms Alee has been around for quite a few years, but as of yet still hasn't gotten the level of exposure that fellow sludgemeisters Kylesa, Baroness or Red Fang have. That could all change with Sleepwalking Sailors, the Washington-based group's first for Sargent House. On their Hydra Head-era records like Weatherhead, the trio displayed an infectious mix of Unwound-style post-hardcore and burly low-end metal riffs, not to mention plenty of hooks to go around. That's likely to continue here, and for that matter, the cover art has a picture of a pretty ferocious looking fish. Tuff.
Stream: "Tumescence"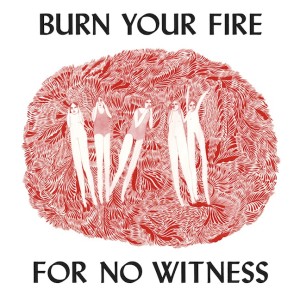 Angel Olsen – Burn Your Fire For No Witness
(Feb. 18; Jagjaguwar)
Singer/songwriter Angel Olsen made a big impression with her gorgeous debut album Half Way Home, a mostly-acoustic, occasionally richly arranged set of indie folk that overflowed with emotion and melody. Since then, she signed with Jagjaguwar, and seemingly has more surprises in store on her next full-length. First single "Forgiven/Forgotten" is unexpectedly louder and noisier, and pretty great all around. While we don't expect the whole album to rock this hard, this side of Olsen is an impressive one.
Video: "Forgiven/Forgotten"
Schoolboy Q – #Oxymoron
(Feb. 25; Top Dawg)
Kendrick Lamar's good kid, m.A.A.d. city was the first real masterpiece to come out of the Black Hippy camp, though Schoolboy Q certainly showed off his own glimpses of brilliance on 2012's Habits and Contradictions. A steady stream of tracks in the last year, including "Man of the Year" and "Collard Greens" suggest some impressive things to come from the California emcee. And while we're generally wary of album titles that begin with a hashtag, we're willing to let this one slide. Show us what you got, Q.
Stream: "Collard Greens" [feat. Kendrick Lamar]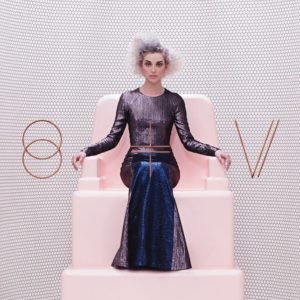 St. Vincent – St. Vincent
(Feb. 25; Loma Vista)
The cover art for St. Vincent's upcoming self-titled album (due February 25) makes her look like A Clockwork Orange's version of royalty. She's no longer the woman on the covers of her first two records, whose mousy-yet-disarmingly-beautiful appearance brilliantly clashed with (or complemented?) the darkness of her music. If a self-titled album is usually a statement of identity, this album art — as well as the danceable, yet grittily disorienting lead single "Birth in Reverse" — seems to indicate that St. Vincent will see her fully exploring (and embracing) the strangeness that underlined most of her previous work. "I wanted to make a party record you could play at a funeral," she says of the album. I'm excited to find out whatever the hell that means.
Stream: "Birth in Reverse"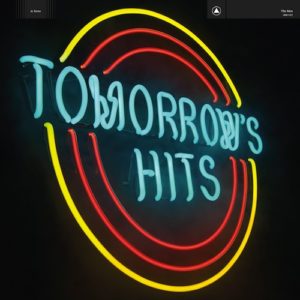 The Men – Tomorrow's Hits
(March 4; Sacred Bones)
Brooklyn's The Men are on a pretty strict and so far uninterrupted schedule of releasing a brand new full-length album every spring. Their work ethic is impressive, but so is their evolution, which has taken them from some heavy post-hardcore on Leave Home to melodic punk on Open Your Heart and country-tinged rock on New Moon. This album could very well be another stylistic shift, and judging by the awesome cover art, we hope that it's big-sounding rock 'n' roll, glam rock, or maybe power pop. We have faith in them.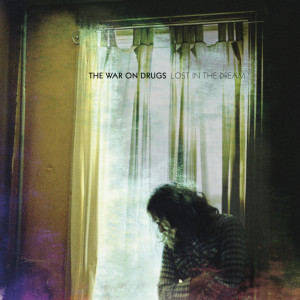 The War on Drugs – Lost In the Dream
(March 18; Secretly Canadian)
The transition from The War on Drugs' first album, Wagonwheel Blues, to its outstanding follow-up Slave Ambient, was a big step up. And now the group seems to be pushing forward with more ambitious, shoegazing indie rock with Lost In the Dream. First single "Red Eyes" is an absolutely gorgeous selection from the album, showcasing Adam Granduciel's Springsteen-inspired melodies, wrapped in stunning layers of sound.
Stream: "Red Eyes"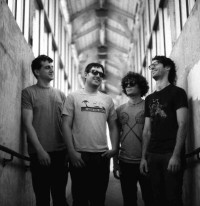 Cymbals Eat Guitars – TBA
(TBA)
In truth, we still don't know much about the upcoming third album by indie-rock revivalists Cymbals Eat Guitars. Singer/guitarist Joseph D'Agostino has repeatedly promised a 2014 follow up to CEG's previous two records – which provided Pavement-esque, genre-bending indie-jams. And during their Fall 2013 tour, the band debuted angular, almost progressive tunes, backed by a new, more dynamic drummer who provided a new urgency to CEG's more laid back catalog. We may not have many details on the upcoming record, but all signs point to a romping round of indie-rock fun.
You might also like: