Stream new albums by Tim Hecker, Marissa Nadler, Exploded View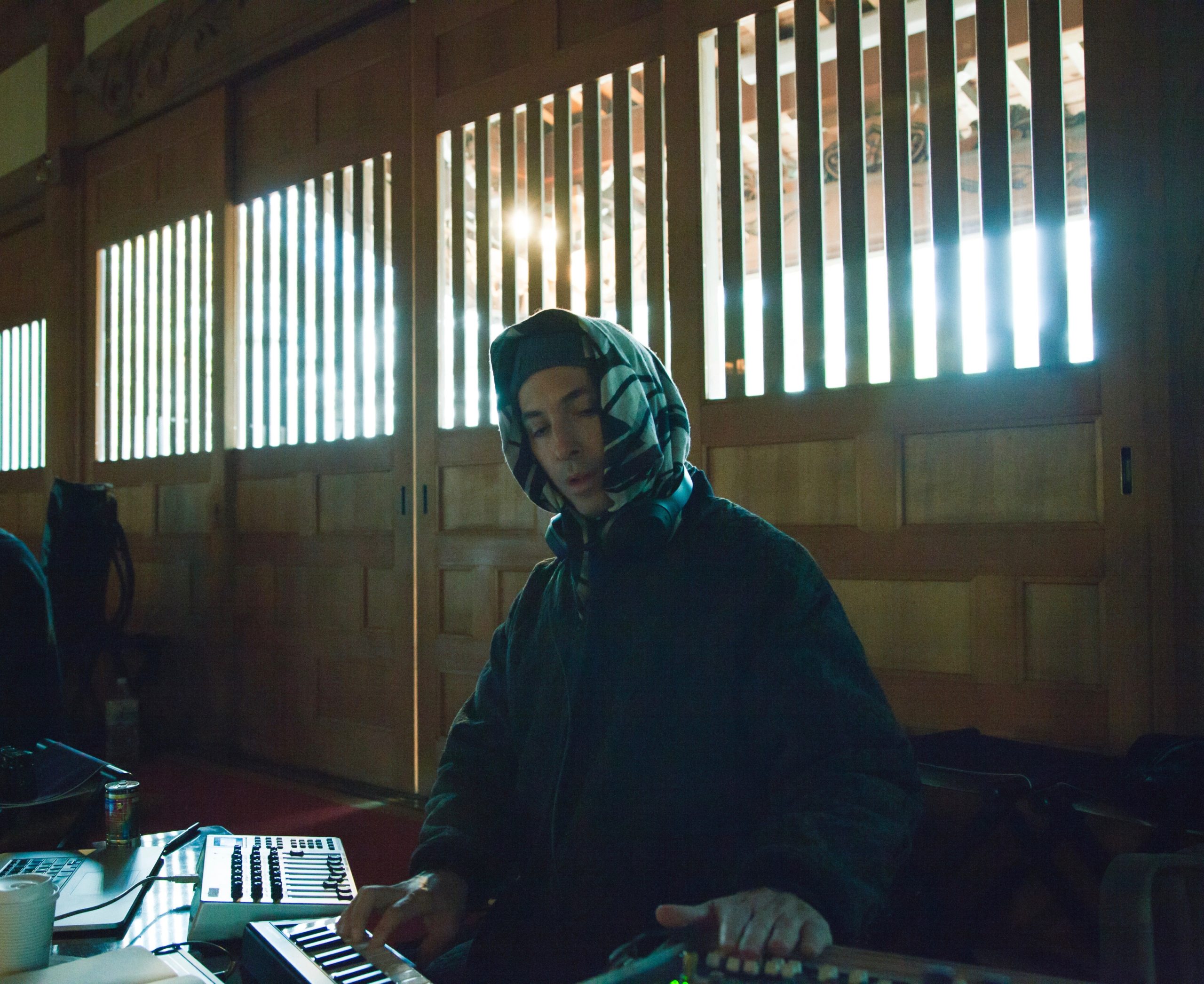 Today is the last new-release Friday of September, which means in a couple days we'll be posting our favorite new albums of the month. But in the meantime, there's still plenty of new music to listen to as it hits streaming services. One of the new releases out today is Konoyo, the new full-length from Canadian ambient producer Tim Hecker. The Kranky-released album, which follows 2016's Love Streams, features the Konoyo ensemble, a group of Japanese musicians who help take Hecker's music in a new direction. And in his review, Wesley Whitacre described the record as a "ritualistic album full of duality." Listen to it below.
Today is also the release date of the new album by Marissa Nadler, For My Crimes, via Sacred Bones. The album is a more stripped-down affair than her 2016 album Strangers, and also features vocal talents from Angel Olsen, Sharon Van Etten and Kristin Kontrol. It's a haunting, deeply personal album that's perfect for the fall. Hear it below.
The Berlin/Mexico City-based post-punk/art pop band Exploded View also release their second album Obey today via Sacred Bones. The new album follows their 2016 self-titled debut with some more immediate and structured material, with some standout pop songs like the outstanding "Sleepers." Give it a listen below.
Metal fans no doubt have been anticipating the release of Horrendous' new album Idol, via Season of Mist. Following 2015's remarkable Anareta (one of our favorite metal albums of that year), the Philadelphia band step up the progressive nature of their death metal with tracks such as "Devotion (Blood For Ink)." Turn it up below.
Another record that heavy music fans will want to check out is Gouge Away's Burnt Sugar, released today via Deathwish Inc. The second album by the Florida post-hardcore band is intense yet melodic, and as evident by one of our early favorite "Ghost." It's an album of short songs that kick ass, but with a lot of big hooks at that. Listen to it below.
And lastly, today is also the release of Restorations' new record LP5000 via Tiny Engines. It follows their splendid 2014 album LP3, and though it only features seven tracks, it's a potent and affecting punk record. Yet in our review we said it was "a heavier and darker record than its predecessor, one that might take a little longer to fully take in." So give it a spin below, maybe more than once.