The Best Albums of February 2020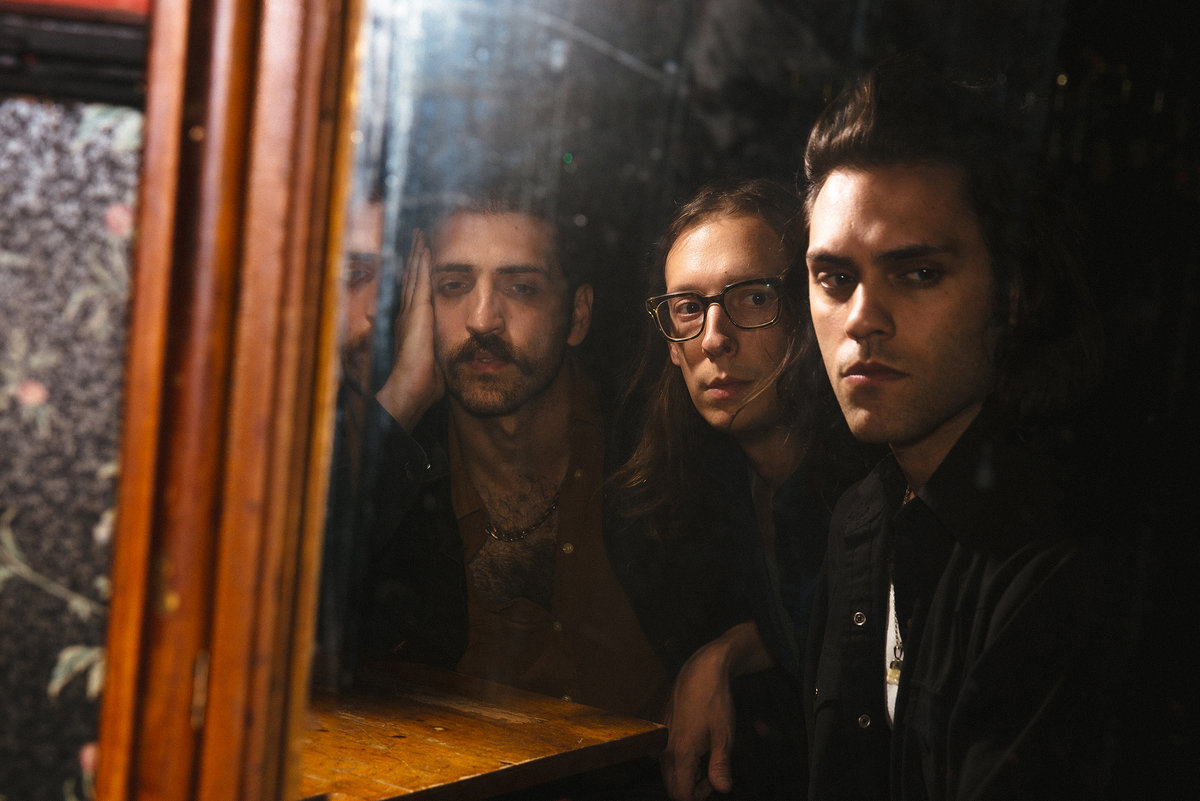 Another month down, another batch of 10 albums that you absolutely need to hear. As 2020 warms up, so does the music, and what began perhaps a little slowly has given way to a more steady stream of highlights. Some of them you probably saw coming, like Moses Sumney and Tame Impala. Some of them, maybe, you didn't, like Moses Boyd and Fluisteraars. And some of them we've been telling you about long enough that you should be wise to what they're doing, like that great new Bambara album. Here are our 10 favorite records of the month, plus streams, so you don't have to go far to hear them.
---
Bambara – Stray
(Wharf Cat)
What We Said: Stray in large part follows a similar path as its predecessor, its 10 songs driven by pure adrenaline, Duane Eddy-on-methamphetamines guitar riffs and the ominous whoosh of Twin Peaks sound design. It's music that's meant to set the pulse racing and invite in a kind of darkness that lies just beyond your comfort zone. – Jeff Terich
Moses Boyd – Dark Matter
(Exodus)
What We Said: Dark Matter is a top-flight affair, capturing these in-demand musicians, at the rising apex of their powers, glistening in this stand at attention moment, with the younglings' ears and hips synchronized by the bass bin grumble. – John-Paul Shiver
Caribou – Suddenly
(Merge)
What We Said: Suddenly leans heavier on samples than some of Caribou's previous records, even as it feels more insular, suited to late night downtempo brooding rather than joyous revelry. – Jeff Terich
Denzel Curry and Kenny Beats – Unlocked
(Loma Vista)
What We Said: If Unlocked is what these two can do in the span of a single calendar day's work, their combined potential feels limitless. It's a brief, loose, freewheeling set of tracks, most of which hover around two minutes apiece—and the intentionally half-assed titles like "Track 01″ and "DIET_" reinforce the spontaneity of it. – Jeff Terich
Read our review
Envy – The Fallen Crimson
(Temporary Residence)
What We Said: The album represents Envy's broadest spectrum. As they've evolved over 25 years, their sound has come to encompass blistering punk bursts, complex post-rock arrangements and even moving lullabies of sorts, all of which are presented in some form on The Fallen Crimson. – Jeff Terich
Fluisteraars – Bloem
(Eisenwald)
Netherlands black metal group Fluisteraars have already released two excellent albums emphasizing their progressive tendencies, impeccable sense of atmosphere and sheer ambition. But their third, Bloem, is concerned with beauty more than the previous two, and more than most black metal albums for that matter. At its best, it finds the Dutch band finding a harmonious middle ground between innovative arrangements and accessible black metal songcraft, layering horns, piano and acoustic guitars into some of their most triumphant songs. – Jeff Terich
Sightless Pit – Grave of a Dog
(Thrill Jockey)
What We Said: It is not an easy record by any means; even if you are accustomed to heavy as hell records, Grave of a Dog's heaviness comes from its haunting existential presentation. It is is chilling and remarkable. – Michael Pementel
Soccer Mommy – color theory
(Loma Vista)
There have been few albums in the past couple years that emphasized just how great indie rock can be when it makes its most direct case via guitars, bass, drums and vocals like Soccer Mommy's Clean did. Sophie Allison has a penchant for pop melody, certainly, but she also doesn't hesitate to deliver some rock-solid riffs when necessary. On new album color theory, there are more shades of gray, more slow burners, more gorgeously intoxicating atmosphere, showing how much growth just a couple years can bring. But there's also more than a few moments of rock glory, particularly "lucy," a song that carries a kind of weird, almost post-hardcore abrasiveness even in its biggest hooks. It's also a darker, more emotionally heavy album than its predecessor, a boldly honest statement from an artist that only keeps getting better. – Jeff Terich
Moses Sumney – græ Part One
(Jagjaguwar)
What We Said: It's a rich record, dense with theme and heavy with atmosphere. Much of the record feels gray, not because it's boring, but because it refuses blanket statements. – Ben Cohn
Tame Impala – The Slow Rush
(Interscope)
What We Said: The Slow Rush's greatest strength is its ambient, lo-fi, almost bedroom pop minimalism, employing a suite of effects, tools and motifs that we have all heard before—the difference being that, this time, Tame Impala sees them to their full potential. – Brian Roesler
---
Support our Site—Subscribe to Our Patreon: Become one of our monthly patrons and help support an independent media resource while gaining access to exclusive content, shirts, playlists, mixtapes and more.