The Best Albums of July 2020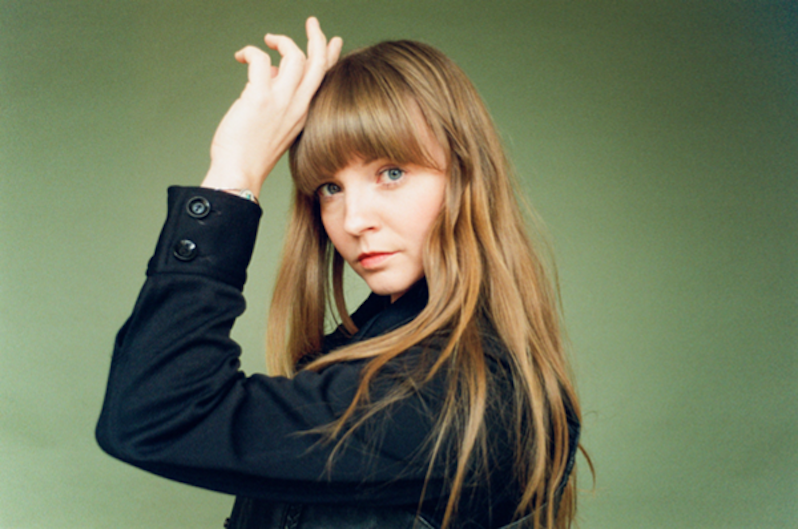 Just last month we ran down our list of the best albums of the year thus far, which each year requires a slight correction on our part. There's always a few June releases that slip under the radar or don't end up on our plates until after that list runs. Which is a roundabout way of saying this best-of-month roundup is perhaps a little bit longer than usual. This month, we've rounded up 13 of the best albums from the past 31 days, by which we actually mean around 45 days—there's a couple June releases in here that deserved their due. Not that we have any illusions of possibly covering everything worth listening to. Have you seen how much music is out there?! That said, more time at home with our headphones is pointing us in the right direction, and we hope to do the same for you. Here are the best albums of July.
* Photo by Alexa Viscius
---
Courtney Marie Andrews – Old Flowers
(Fat Possum)
What We Said: Timeliness isn't everything, and Andrews shows that perhaps there's something to be gained in turning inward and looking back. Her journey on Old Flowers is just as comforting in its humanity and truth as it is in its brief visit to normalcy. – Emma Bauchner
Julianna Barwick – Healing is a Miracle
(Ninja Tune)
What We Said: Barwick's ability to transport you through her work is that ineffable thing we all seek from music. A rare opportunity to feel as though you've moved beyond the confines of constructed reality and experienced something beyond it for a short while.
Bedsore – Hypnagogic Hallucinations
(20 Buck Spin)
What We Said: The terror that exists within these death metal epics is palpable, but it's also mysterious, the band's breathtaking swirl of sound keeping that very threat from ever being fully understood. – Jeff Terich
Boris – NO
(Self-released)
What We Said: The gallop of Discharge, and the razor's edge riffs of early Venom and Slayer are scarcely the things that people tend to think of when they think of Boris. NO suggests, after 28 years, it's time to rethink those preconceptions. – Jeff Terich
Ezra Feinberg – Recumbent Speech
(Related States)
Ezra Feinberg's background has found him creating psychedelic pop with Citay and briefly performing as a member of Piano Magic, but his solo work has taken him somewhere far from the immediate pop structures of indie rock and into a curious hybrid of progressive electronic music and American primitivism. Feinberg's guitar plucking is at the core of the music on Recumbent Speech, though one would scarcely confuse this for John Fahey or Leo Kottke. Rather, its gorgeously rendered synthscapes are rooted in a similar kind of vintage synth sound as krautrock pioneers such as Cluster, Harmonia or Popol Vuh, achieving a sort of playful rhythmic pulse on standouts like "Palms Up." Recumbent Speech never feels as if it's repeating itself, even when its tonal palette remains warm and gentle. Finding breathtaking surprises under the guise of softly inviting music may very well be his greatest skill. – Jeff Terich
Gulch – Impenetrable Cerebral Fortress
(Closed Casket Activities)
What We Said: The muscles and lung capacity required to make music that goes this hard seem like they would require months of pre-season training to build up. – Jeff Terich
Hum – Inlet
(Polyvinyl)
What We Said: Not many bands have a good grasp of who they are after a two-decade hiatus. Hum not only sound firmly in control of their aesthetic, they are actively adding more depth to it. – Wil Lewellyn
Nicolas Jaar – Telas
(Other People)
What We Said: It's a truly experimental work, one that will challenge and reward those willing to brave the initial confounding listens. – Ben Cohn
Boldy James & Sterling Toles – Manger on McNichols
(Sector 7-G)
Detroit rapper Boldy James has released a decade's worth of street rap so vivid, harrowing and emotionally chilly that you almost overlook just how much fun he's having with wordplay. But to date he hasn't released something as unconventional, even psychedelic, as his Sterling Toles collaboration Manger on McNichols. What hasn't changed is the bleakness of the world these songs inhabit. What has changed is how Toles' production shapes each track, with a looseness and unpredictability that employs not just the aesthetics of jazz but the improvisational feel of it—the clarinet that accompanies James' voice on the introspective "Mommy Dearest (A Eulogy)" isn't a recurring loop but a linear solo that parallels his own stream-of-consciousness. And on "Detroit River Rock," guitar and trumpet dance around James' street violence with a kind of free-form funk. Even at its strangest, however, Manger on McNichols still knocks, and even at his most reflective and doubtful, Boldy James is still a force to be reckoned with. – Jeff Terich
Jessy Lanza – All the Time
(Hyperdub)
What We Said: All the Time pursues juxtaposition and disorientation as a matter of purpose, even while Lanza pays homage to her roots yet taking care not to obey the rules too closely. – Adam P. Newton
Neptunian Maximalism – Éons
(I, Voidhanger)
What We Said: A collective that calls itself Neptunian Maximalism should by all accounts deliver an experience that resembles having your soul penetrated by distant cosmic rays, and Éons feels like nothing less than having your molecules scattered and absorbed into the expanse of the known universe. – Jeff Terich
Skeleton – Skeleton
(20 Buck Spin)
What We Said: As much the product of influences like Motörhead as it is Darkthrone or early Slayer, Skeleton barrels forth with torpedo speed and an appetite for breaking shit. – Jeff Terich
Special Interest – The Passion Of
(Thrilling Living/Night School)
What We Said: As much as the overwhelming sound of shrieking guitars and pummeling beats might suggest otherwise upon a first spin, The Passion Of is a richly layered experience—deceptively so. – Jeff Terich
---
Support our Site—Subscribe to Our Patreon: Become one of our monthly patrons and help support an independent media resource while gaining access to exclusive content, shirts, playlists, mixtapes and more.