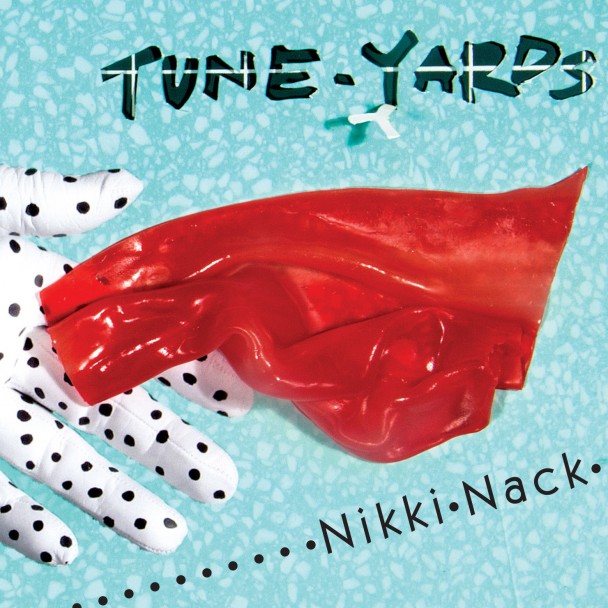 Buy at iTunes | Buy at Insound (vinyl)
Achieving universal critical acclaim is no small feat, but that is precisely what Merrill Garbus (aka tUnE-yArDs) did with w h o k i l l in 2011. In addition to the precision and versatility of Garbus' vocals on that record, the overall ambition and polish of her songwriting was remarkable; it truly seemed then that she was capable of pretty much anything. Flash forward to 2014 and, with one spin of Nikki Nack, it is clear that Garbus has again chosen to exercise her originality, offering a sweeping statement of artistic purpose in the package of an utterly singular collection of modern pop songs.
The opener, "Find A New Way," opens in the typically irregular fashion you expect from tUnE-yArDs, with pitch-manipulated vocals giving way a busy arrangement of scattered drum machines and bass guitar loops. As usual, Garbus drills her vocal, deploying her familiar blue-eyed-reggae intonation — kind of reminiscent of Bradley Nowell's, honestly — to articulate an artistic dilemma: "gotta find a new way." The obvious self-reflexivity of this track — tellingly placed at the album's outset — makes it clear to the viewer that Garbus will not recycle her previous approach, and indeed she doesn't, instead personalizing her music to a much greater degree while still retaining her political and artistic edge.
The follower is "Water Fountain," the album's lead single, which sports a percussion section of hand claps and African drums accompanied by Garbus' canny channeling of Joni Mitchell. The song is not a bubblegum affair, however (despite what promotional photos suggest), addressing politically topical subject matter and bridging into intense sequences that evoke Diana King. This, in a way, reiterates what we already knew: Garbus' singing is unpredictable. However, she goes even further this time around, alluding impressively to whole a cavalcade of different singers (the list of whom would take far too much text) throughout Nikki Nack.
That does not necessarily undermine the originality of tUnE-yArDs' project here, though. "Real Thing," the album's romping standout track (and contender for song of the year) addresses this specifically, with a self-conscious appropriation of hip-hop culture's premium on "real" for Garbus's mini manifesto/polemic. She opens by echoing the concern expressed in "Find A New Way" regarding the "emptiness" of fame, before disavowing first her own originality and then the very concept of real (!) — "Just what is the real thing?" This is roundabout, yes, but it is also an effective way for Garbus to acknowledge the necessity of her artistic predecessors for her own work while repudiating the standard artistic hubris of complacency after success. Instead, tUnE-yArDs argues, she will stay relevant by adapting her approach and continuing her political commentary, the latter point made clear by one of the more striking statements on the album, "I come from the land of slaves, let's go Redskins; let's go Braves!"
Whether on the soaring chori of "Hey Life" and "Manchild" (two of the more personal offerings from Garbus on Nikki Nack), the Rhye-esque neo-soul of "Wait For A Minute," or the pseudo-spiritual ballad "Time of Dark," Garbus keeps these artistic dilemmas at the forefront, openly working through them for the listener (cf. the final verse of "Time of Dark"). In this manner, tUnE-yArDs struggles admirably, and often successfully, with her own ambition, transitioning to a new stage in what is rapidly becoming a significant career. I suppose that we can go back to believing she's capable of just about anything now.
Similar Albums:


tUnE-yArDs – w h o k i l l


Deerhoof – Breakup Song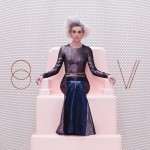 St. Vincent – St. Vincent