Daughn Gibson : Carnation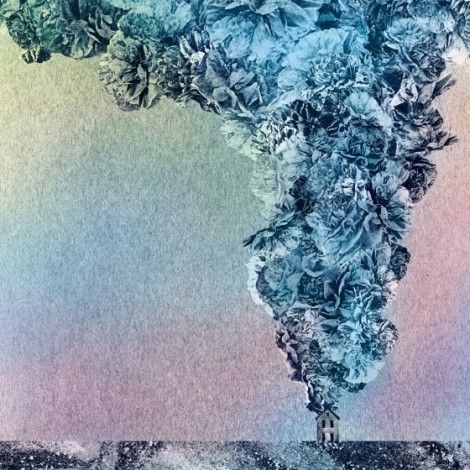 It's safe to say that hiding in plain sight as the drummer of Pearls and Brass left the world unprepared for the depths to be plumbed by Daughn Gibson as a solo artist. That doesn't that his work is bad, but it's legitimately deep in topic and vocal tone. My view on Gibson is always going to be colored by his songs "Reach into the Fire" (a bonus track from the days of his All Hell debut on the White Denim label) and "Kissin' on the Blacktop" (from his Sub Pop follow-up Me Moan). He brought his oddly catchy, sample-driven alt-country down to earth—and below—with a bass warble suggesting a painfully overwrought Elvis impersonator. No shit, I half expected him to end a bunch of his tracks with a guttural "thankyouverymuch."
Gibson dials back the rockabilly shock factor considerably on his third album Carnation. This sounds a lot less country and a lot more really late-period New Wave, full of muted electronics and smartly-placed twang and pedal steel. You might find it hard to believe that the same guy behind the humorously affected crash and clatter of Me Moan cuts like "The Sound of Law" is also behind the shimmering, gaping sexual tension of "Daddy I Cut My Hair." With more production help from the world of hyphenated metal genres (Randall Dunn here, who's worked with Sunn O))) and Earth) and studio players up to and including Eyvind Kang, this is Gibson's most restrained album, generally soft and tender like a petal of his titular flower.
Carnation finds Gibson settling his delivery into a groove suggesting all manner of indie-minded crooners. You'll now hear a lot in common with Matt Berninger of The National ("Heaven You Better Come In"), Mark Sandman of Morphine ("I Let Him Deal"), Chris Isaak ("Shatter You Through"), even hints of New Romantic balladeers from The Smiths and Spandau Ballet. This is both the album's blessing and curse: Gibson weaves his breathy drawl and gravelly melodies in and out of this processed backwoods haze to the point where meaning becomes mumble. For an LP with instrumentation that so regularly sounds beautiful, it's a little disappointing that Daughn Gibson's identity is one constructed from obscurity. The devil on Carnation isn't in the details, but in the lack thereof.
Similar Albums:


The National – Alligator


Morrissey – Ringleader of the Tormentors


Grimes – Visions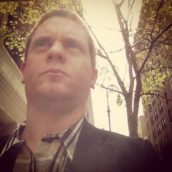 Adam Blyweiss
Adam Blyweiss is associate editor of Treble. A graphic designer and design teacher by trade, Adam has written about music since his 1990s college days and been published at MXDWN and e|i magazine. Based in Philadelphia, Adam has also DJ'd for terrestrial and streaming radio from WXPN and WKDU.