Most Anticipated albums of fall 2015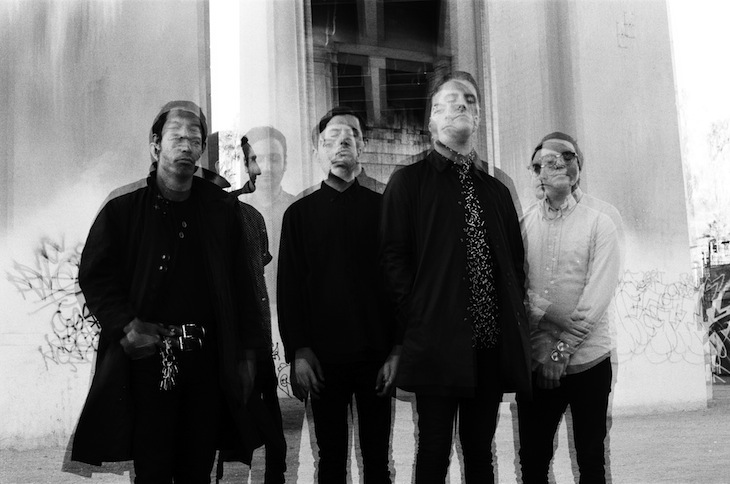 The record industry threw us for a loop this year when they monkeyed with the release schedule. We were so used to Tuesday—it was a comforting island of joy in the middle of the drudgery of the workweek. But now it's on Friday, with happy hour and new film openings. That's OK, we've made our peace with it. And while the day of the week has changed, the number of excellent new albums being flooded our way hasn't changed. Nope, the fall release season still looks amazing, and this fall, there are lots of solid releases headed our way.
So why put it off any longer? Check out our list of the most anticipated albums of fall 2015.
---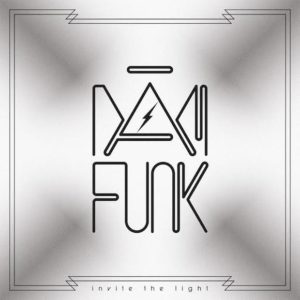 Dam-Funk – Invite the Light
(Sept. 4; Stones Throw)
The last time Dam-Funk released a proper album was in 2009, which was actually a double album, which was in reality a compilation of tracks from five separate EPs. But however you look at it, Toeachizown was overstuffed with jams—a generous offering from a highly prolific artist whose groove goes on for days. A Snoop Dogg collaboration appeared in the meantime, as well as an odd cover with Ariel Pink, but after six years, Damon Riddick is finally releasing his proper follow-up to Toeachizown. It, too, is a long one (90-plust minutes) which means there's plenty of funk to make your ass move.
Video: "We Continue"
---
Iron Maiden – The Book of Souls
(Sept. 4; Sanctuary)
An impressively long list of metal veterans are releasing new music this fall, which is generally a good thing, though some bands have aged more gracefully than others. Iron Maiden has been pretty strong since their 2000 album Brave New World, and though 2010's The Final Frontier wasn't necessarily spectacular, the epic double-album scope of The Book of Souls, coupled with a renewed sense of purpose from a newly cancer-free Bruce Dickinson, makes this a prime year for Iron Maiden to triumph.
Listen: "Speed of Light"
---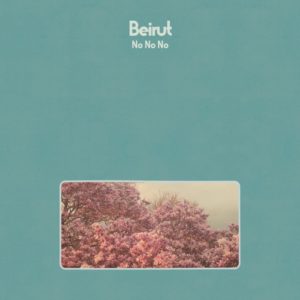 Beirut – No No No
(Sept. 11; 4AD)
Four years seems like a pretty long time to wait for a new Beirut album; in that time, Neutral Milk Hotel has reunited and toured the world a couple times. But Zach Condon & Co. are finally gracing us with some brand new sounds on No No No. The album's title track has a sweet, soulful groove to it, bolstered by some simple organ riffs and Condon's inimitable vocals. The album itself is described as "Condon's most vibrant and spirited record to date." Considering the level of fanfare and vibrancy on past Beirut albums, that seems like a tall order, but the title track is certainly a strong start in realizing that promise.
Listen: "No No No"
---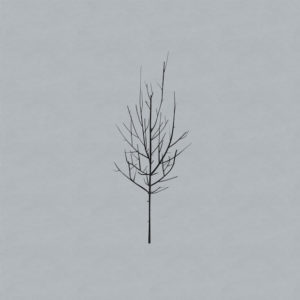 Low – Sixes and Ones
(Sept. 11; Sub Pop)
Duluth, Minnesota's Low have been trucking for more than 20 years, which is impressive enough a fact on its own. That they never released a bad album in all that time is even rarer still, and there's no reason to expect that to change with Sixes and Ones. New track "What Part of Me" is one of the catchiest songs the band has ever written, which is a pretty strong start, and after the excellent The Invisible Way in 2013, the band appears to be continuing in their subtle but solid groove.
Listen: "What Part of Me"
---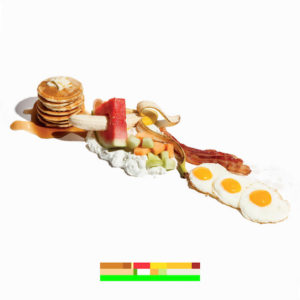 Battles – La Di Da Di
(Sept. 18; Warp)
It's hard not to admire Battles' use of "food porn" as a motif for the artwork surrounding their new album (you'll notice that a banana is getting intimate with a slice of watermelon). But Battles has always had a humorous take on art rock; just listen back to Tyondai Braxton's chipmunk voice on "Atlas," for instance. But as the band progresses, the deeper into hypnotic and complex rhythmic exercises they go, with a pulse thumping at the heart of their eclectic math rock exercises. Based on the sound of "The Yabba," it's Battles we're hearing, but it's also something new.
Listen: "The Yabba"
---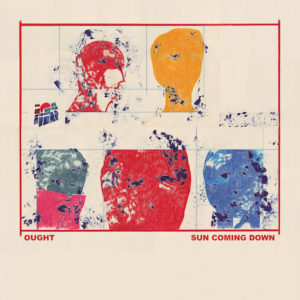 Ought – Sun Coming Down
(Sept. 18; Constellation)
Montreal post-punk outfit Ought had such a strong 2014—between their debut More Than Any Other Day and follow-up EP Once More With Feeling—that they'd be entirely forgiven for maybe taking a few weeks off in 2015, maybe releasing a single—nothing too strenuous. But here they are, with another full-length on the way just a little over a year after making a spectacular debut. And new tracks "Beautiful Blue Sky" and "Men for Miles" both sound promising. That their work ethic is, apparently, unrelenting only shows how committed they are to keeping us entertained. And we appreciate it.
Listen: "Men For Miles"
---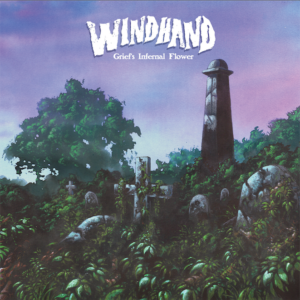 Windhand – Grief's Infernal Flower
(Sept. 18; Relapse)
Richmond, Virginia doom metal outfit Windhand left a pretty serious impact back in 2013 with the release of their Relapse debut, Soma. A massive slice of churning low-end, with great melodies to match, that album positioned the band as one of the strongest new metal talents of the year. Two years later, the early tracks released from its follow-up only confirm the level of power that Windhand wields. The first track to be released from the album, "Two Urns," is as melodic as it is dense and heavy, and only seems to get better with each spin. The same goes for "Crypt Key," which is a little bit shorter,  but just as massive.
Watch: "Crypt Key"
---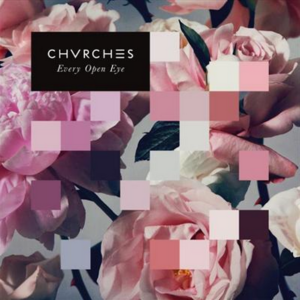 Chvrches – Every Open Eye
(Sept. 25; Glassnote)
It's not really that much of a surprise why Chvrches' The Bones of What You Believe was such a success in 2013. The Glasgow synth-pop trio write better pop songs than most, and while their early singles yielded non-stop comparisons to The Knife, they broke out of that mold with a unique melodic identity all their own. And, of course, that album was loaded with hits, including "The Mother We Share," which was all over alt-rock radio by that fall. So Every Open Eye presents an opportunity for the band to take it a step further. And they're off to a strong start, with a couple of new tracks that find them as tuneful as ever, but with some interesting nuances as well.
Video: "Leave a Trace"
---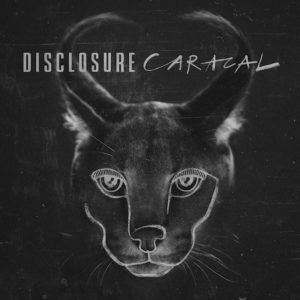 Disclosure – Caracal
(Sept. 25; PMR)
Disclosure exited 2013 as not just one of that year's most critically acclaimed new artists, but as one with great commercial promise. Their collaboration with Sam Smith, "Latch," became a worldwide Top 40 hit, and in the process helped launch Smith's own solo career. That, however, wasn't the only unstoppable jam on Settle, of which there are nearly as many as there are tracks on the album. To say that following up that album is a tall order would be an understatement, but what they've released thus far of new album Caracal is certainly interesting. Nothing quite hits with the impact of "Latch," and definitely not a club banger like "When a Fire Starts to Burn," but the Lawrence Brothers are maturing and evolving before us, and that's an exciting prospect to witness.
Listen: "Willing and Able" (feat. Kwabs)
---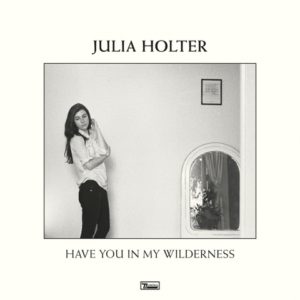 Julia Holter – Have You in My Wilderness
(Sept. 25; Domino)
Julia Holter is one of the most fascinating singer/songwriters operating right now. In some ways, she's making art on an entirely different level, forging a unique art-pop path that's as sophisticated as it is alluring. Then again, she's also fun enough to make a video that depicts her playing piano with her dog. She set a pretty high bar for herself with 2013's Loud City Song, an album that was dense with atmosphere and mood, almost like film scores compacted into pop song lengths. But then again, Ekstasis was pretty great too. She's got this.
Watch: "Feel You"
---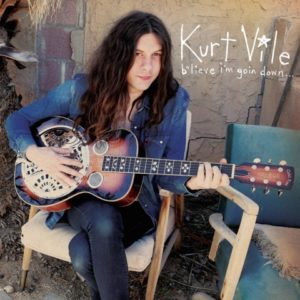 Kurt Vile – b'lieve i'm goin' down
(Sept. 25; Matador)
Kurt Vile is a unique sort of singer/songwriter—everything he releases seems entirely effortless, but it doesn't take much more than a cursory listen to realize that his music is a lot more intricate and brilliantly written than that laid-back personality lets on. He's a charming guy, and from the first song on his latest album, he gives off a vibe of both a guy rife with self-doubt, and entirely assured that everything's going to be OK. Following the year that his former bandmates in The War on Drugs had, it's hard not to see 2015 positioned as a strong year for Kurt Vile.
Watch: "Pretty Pimpin"
---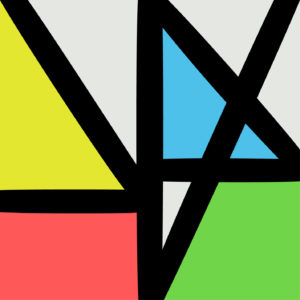 New Order – Music Complete
(Sept. 25; Mute)
New Order has a pretty impressive track record, as we recently re-learned in our Celebrate the Catalog feature on their albums. Though it's still surprising that the group—whose singles catalog rivals pretty much everyone's—has released only eight albums during their career. Their ninth, however, is due in September, ten years after their last one, Waiting For the Sirens' Call. Since then, they've parted ways with founding bass player Peter Hook, which does make it something less than "complete," as the title indicates. Still, whatever form it takes, it's hard not to want to hear any new music that New Order wants to offer.
Listen: "Restless"
---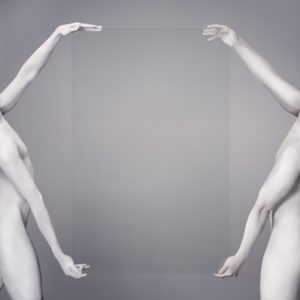 Autre Ne Veut – Age of Transparency
(Oct. 2; Downtown)
Autre Ne Veut mainman Arthur Ashin is a soulful cat, and his previous album Anxiety had more than its share of outstanding R&B jams, not the least of which was "Play by Play," which ended up on our list of the Top 100 Songs of the Decade So Far. First single "World War Pt. 2" definitely continues the vibe of that record, with soulful grooves and big synthesizers. However, the video is a little bit disturbing, with a hyperactive bald imp riding Ashin, almost sexually, but not in a particularly enjoyable looking way. In any case, a jam is a jam, and Age of Transparency should have no shortage of them.
Video: "World War Pt. 2"
---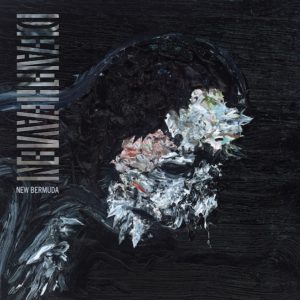 Deafheaven – New Bermuda
(Oct. 2; Anti)
This is pretty much at the top of the most-anticipated list for this fall. As you might recall, Treble loved Sunbather—it was our number one album of 2013 (which was notable for being the first metal album to top our year-end albums list, though plenty of albums cracked the top ten before that). And based on the first track that the band released from the album, "Brought to the Water," it's an interesting and intense new direction from the band. Yet there's still plenty of pretty, dreamy elements, which is one of their greatest assets as a band. Suffice it to say, this should be a colossal entry in the fall album race.
Listen: "Brought to the Water"
---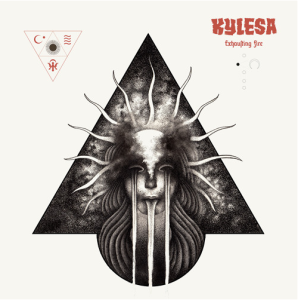 Kylesa – Exhausting Fire
(Oct. 2; Season of Mist)
Kylesa was once a pretty gnarly, crusty sludge-metal band—and to a certain extent they still are. But what's been interesting about them is how much they've evolved into an atmospheric and moody variation on that, each new album incorporating a certain degree of psychedelic exploration. Their previous album, 2013's Ultraviolet, was their least aggressive to date, instead borrowing more heavily from shoegaze and post-punk, while "Lost and Confused," the first track released from new album Exhausting Fire, finds them juxtaposing the moodier elements with some ass-kicking riffs. It sounds like Kylesa, yet it sounds like something entirely new.
Listen: "Lost and Confused"
---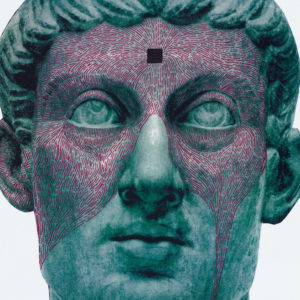 Protomartyr – The Agent Intellect
(Oct. 9; Hardly Art)
On their first and second albums (in particular last year's outstanding Under Color of Official Right) Detroit band Protomartyr have proven themselves worth heirs to the post-punk legacies of bands such as Mission of Burma and Pere Ubu. And they're almost certainly going for a third triumph on The Agent Intellect, which has plenty of the darkness and fury of those albums, but expressed in different ways. Newly released track "Why Does It Shake?" is a strong standout already, full of driving guitars and Joe Casey's nervous vocals.
Listen: "Why Does It Shake?"
---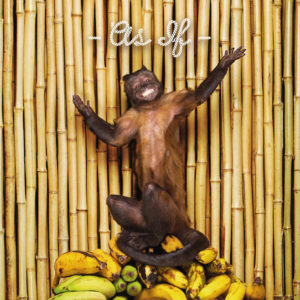 !!! – As If
(Oct. 16; Warp)
Sacramento dance-funk-punk-sters !!! have been evolving into more of a sleeker studio act, which wouldn't necessarily be such a bad thing, except the sweaty, raunchy feel of their out-of-control live show has been gradually tapering off. So, we have high hopes for their next album, which amazingly features a very stoked looking monkey on top of a pile of bananas for its cover art. I'd almost say that it doesn't even matter what the album sounds like because they win the best-cover-photo contest, but sure, we're invested in the music too. A statement about the album indicates that it's a mostly self-produced affair, so if that means they're keeping it raw, that can only be a good thing.
Listen: "Sick Ass Moon"
---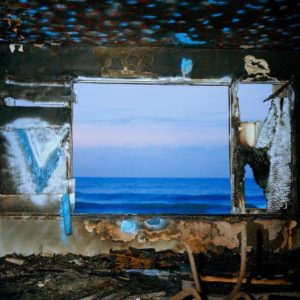 Deerhunter – Fading Frontier
(Oct. 16; 4AD)
Deerhunter's last album, 2013's Monomania, was a pretty noisy record—easily the closest thing to true garage rock that the band has ever recorded. And it wasn't half bad, though it's all the more exciting to hear the group go into some groove-heavy rock 'n' roll (with some ghostly saxophone!) on new single "Snakeskin." Deerhunter are rarely the type of band to repeat an idea, so it's safe to expect something different than the last one, and with members of Stereolab and Broadcast on board, there's a good chance they will be headed in a more atmospheric and psychedelic direction.
Listen: "Snakeskin"
---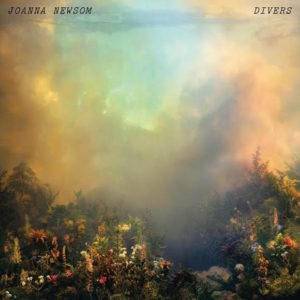 Joanna Newsom – Divers
(Oct. 23; Drag City)
Joanna Newsom hasn't released an album in five years, but to be fair, Have One On Me was really three albums, and she did a little acting in the meantime. She gave listeners plenty of material to digest in that time, so it's not like you can say she hasn't been generous. But it does seem like she gave us enough time to digest all those epic art-folk songs. Now it's time for something new, and new song "Sapokanikan" suggests a deeper trip down through the Joni Mitchell and Kate Bush influences of her last album.
Watch: "Sapokanikan"
---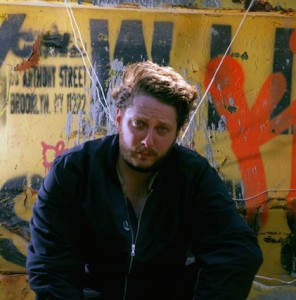 Oneohtrix Point Never – Garden of Delete 
(Nov. 13; Warp)
Daniel Lopatin is gradually working his way toward becoming a kind of next-generation Aphex Twin, his alien sounds and peculiar methods adding up to otherworldly but nonetheless alluring soundscapes. He's also been using some unconventional methods of promotion, such as, for instance, interviewing an alien named Ezra on a cryptic PDF document. Nothing weird about that. But the brief section of music that he's released thus far from Garden of Delete is actually quite pretty, if a little dark, not unlike that colossal new Prurient album. Either way, Lopatin is no doubt on his way toward another interesting new chapter in Oneohtrix's development.
You might also like: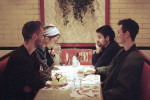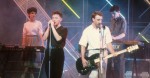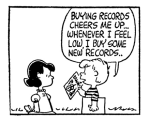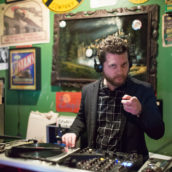 Jeff Terich
Jeff Terich is the founder and editor of Treble. He's been writing about music for 20 years and has been published at American Songwriter, Bandcamp Daily, Reverb, Spin, Stereogum, uDiscoverMusic, VinylMePlease and some others that he's forgetting right now. He's still not tired of it.