10 Weird Major Label Debuts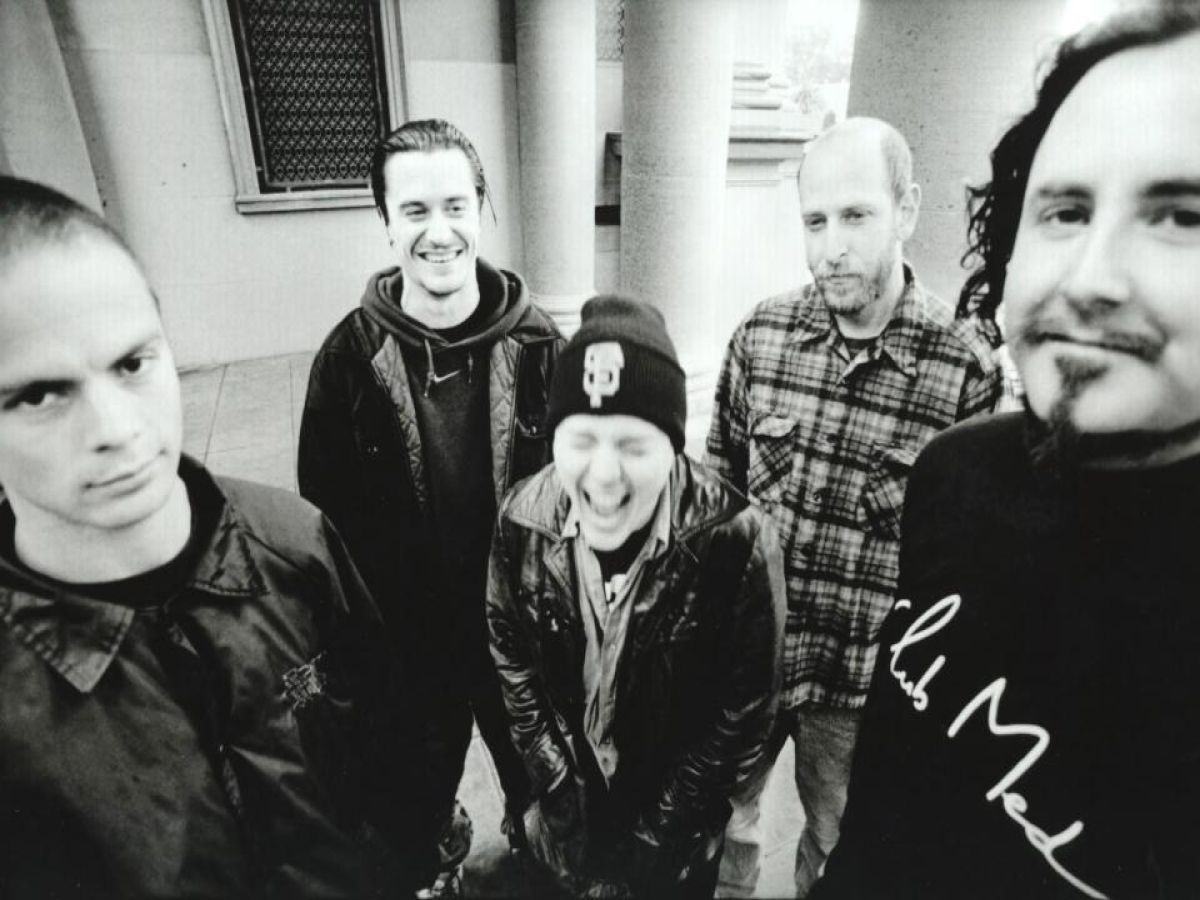 In 2017, the business model for music is a lot different than what it used to be. Streaming eclipses most forms of music consumption, for instance. Though in some ways, it looks a lot like it used to—vinyl purchases continue to rise, despite going through a period of near-extinction in the '90s and early '00s. For a time, however, the way to get your music to a wider audience was through a major label—any subsidiary label of the Big Five (now consolidated into the Big Three). That probably sounds like a difficult proposition, but a lot of bands have ended up with major label contracts in spite of being seemingly non-commercial. There's definitely some truth to the idea that labels sign bands to develop artists—plenty of groups have lasted a decade or more on a label like Warner Bros. despite have more of an indie audience. But in the '90s in particular (with notable examples on either side of the decade), a frenzy of signings made for one of the weirdest periods of major label activity. Why did Reprise want a Japanese noise band on its roster, for instance? How did John Zorn have such free rein once upon a time? And Death Grips? Death Grips! Anyhow, you'll see what we mean on this list of 10 weird major label debuts. It was a strange time.
---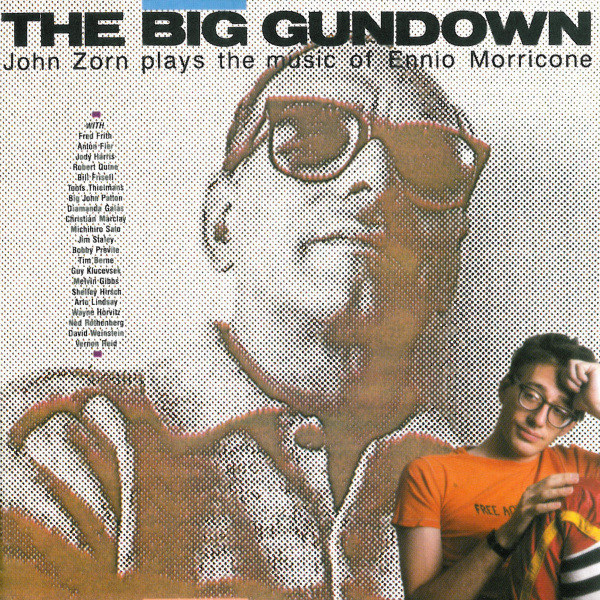 John Zorn – The Big Gundown
(1986; Elektra Nonesuch)
Free jazz records by the likes of John Coltrane and Ornette Coleman two decades prior ultimately paved the way for John Zorn to earn his place on a major label, though he still has found a way to take avant garde jazz into much weirder places than thought imaginable. The Big Gundown, his first for Elektra Nonesuch, isn't his most bizarre or intense work—1990's Naked City added an element of grindcore, for instance, but its lopsided interpretations of Ennio Morricone scores are indeed peculiar. A banjo hoedown out of nowhere? Some blood-curdling wails from Diamanda Galás? Indeed. That Zorn pulls from an already beloved body of work gives it the benefit of approachability, while the cast of players—Bill Frisell, Marc Ribot, Arto Lindsay, Fred Frith, Robert Quine—makes it an astonishing array of talent in one solitary recording. It is, however, still pretty out there, though for a catalog as massive as Zorn's, it's actually not a bad place to start for those looking to see what his prolific and peculiar sound world is all about.
---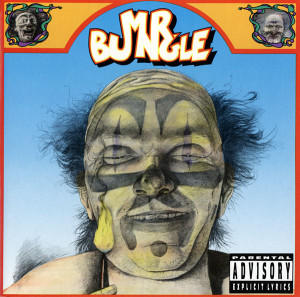 Mr. Bungle – Mr. Bungle
(1991; Warner Bros.)
It's not a big mystery as to how Mr. Bungle ended up on Elektra. Mike Patton's other band, Faith No More, scored a huge hit with "Epic" just over a year before Bungle's self-titled album was released, thus proving the commercial viability of Patton as an artist, if not necessarily one that went out of his way to make music for a mass audience. Mr. Bungle's self-titled 1991 album is definitely not music for a mass audience. Produced by jazz provocateur John Zorn (as seen above), Mr. Bungle is an everything-but-the-kitchen-sink blend of carnival prog, ska-metal, sea-shanty funk with a heaping helping of Patton's manic vocal shred, scat and shriek. And there's a John Wayne Gacy-looking clown on the cover. Frank Zappa more or less paved the way for the group's brand of weirdo free-form genre mashing, though they certainly took it to an extreme. Yet in 1999, with California, Mr. Bungle proved they were also capable of making something quite pretty, if still off the beaten path.
---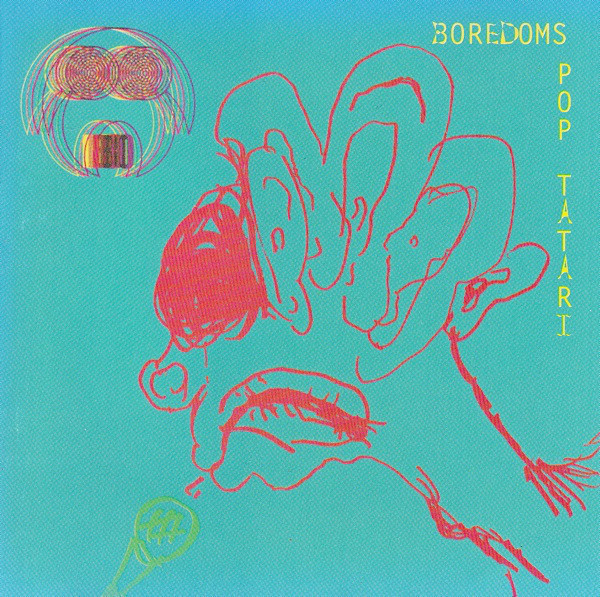 Boredoms – Pop Tatari
(1992; Reprise)
There's really no better example of how out of control major label risk-taking got than the fact that Reprise signed Boredoms in the 1990s. Boredoms are about as anti-mainstream as music gets, even more so when they were signed, with their scratchy noise-rock songs being edited together with odd tape experiments, found sounds, piercing frequencies and lots and lots of manic screeching. There are rock songs on the album, of sorts, though few of them (outside a handful of highlights like stoner rock vamp "Hoy" and extended darkjazz epic "Cory & The Mandara Suicide Pyramid Action or Gas Satori") are accessible by any stretch of the word. This is bonkers.
---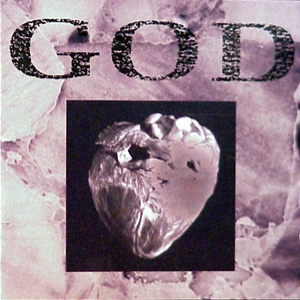 God – Possession
(1992; Virgin)
Yes, it is peculiar that we're four albums deep into this list and three of them prominently feature the talents of avant garde saxophonist John Zorn. So, no, it's not just you. Yet by 1992 Zorn was already pretty well established in the major label realm, as unlikely as it might have seemed. Justin Broadrick, meanwhile, had been a part of metal's underground for some time, having released a couple albums with his industrial metal act Godflesh after a brief stint with Napalm Death. Though Godflesh would eventually release a couple of major label records via Earache's distribution partnership with Columbia, his other band God would beat Godflesh to the big-label punch. Broadrick, Zorn, Kevin Martin (later of The Bug) and their various collaborators combined forces to release an album of industrial metal blended with avant garde jazz. If it sounds like a strange combination, well, it is. But it's also a highly compatible mixture of sounds; the chorus of saxophones against the punishing industrial grind on "Fucked," for instance, is weirdly accessible. Even pretty in a sort of, um, fucked way.
---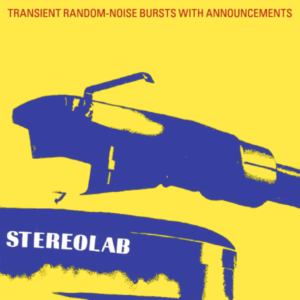 Stereolab – Transient Random Noise Bursts With Announcements
(1993; Elektra)
Stereolab is, perhaps, one of the most accessible bands on this list, though that's only by a matter of degrees, and definitely applies more to albums such as the 1994's Mars Audiac Quintet, with its loungey take on Neu!-style motorik grooves, and 1996's Empire Tomato Ketchup, whose lead single "The Noise of Carpet" is a noise pop gem that broke the 120 Minutes barrier. Transient Random Noise Bursts is a bit different, if only because the UK band was still firmly entrenched in their hypnotic noise-rock-drone phase. Much of the album is playfully experimental, not unapproachable by any means but certainly one of the oddest results of A&R signings with big-money backing. There are few spots throughout the album that aren't backed by a heavily distorted Farfisa wheeze, and the single was a three-minute edit of the album's 18-minute centerpiece "Jenny Ondioline," a peculiar choice for sure. Add to that the band's Marxist philosopy—definitely a weird fit for a corporate label—and you've got a true oddity from the '90s era. More remarkably, the band released seven more albums on Elektra, some of which were arguably even stranger than this.
---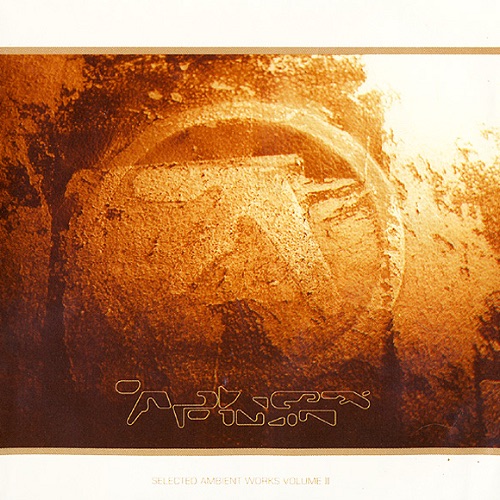 Aphex Twin – Selected Ambient Works Vol. 2
(1994; Sire)
If I'm being honest, I find it somewhat peculiar that Aphex Twin was ever on a major label, though major label releases from the likes of The Orb and Orbital created some precedent for Richard D. James' arrival on Sire. James' proper debut, Selected Ambient Works 85-92, made a splash in Europe thanks to its innovative and melody-forward ambient techno sounds. His follow-up found him abandoning the beats for a double-disc collection of abstract exercises that were at times soothing, frequently terrifying and altogether peculiar. Not that James didn't end up delivering a hit for Sire—1997's "Come to Daddy" became an unlikely MTV staple as a result of its disturbing Chris Cunningham-directed video.
---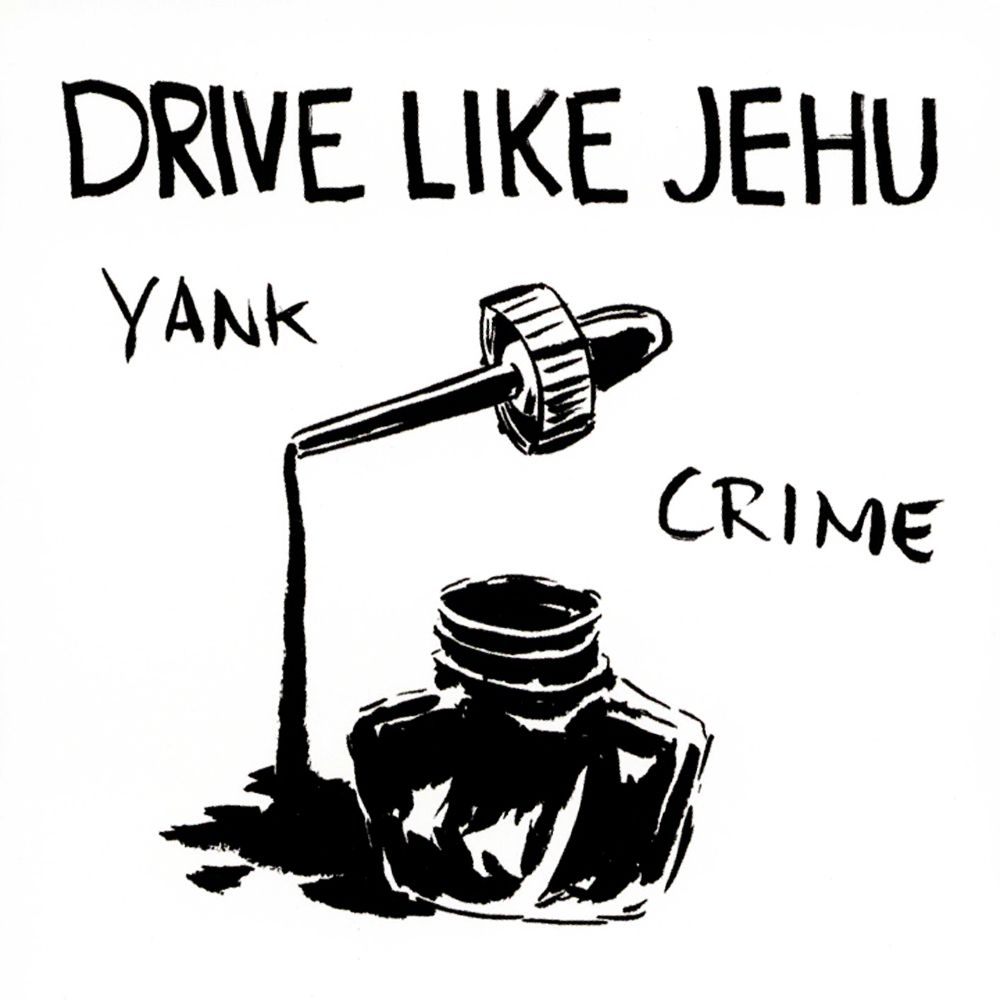 Drive Like Jehu – Yank Crime
(1994; Interscope)
The recent reunion of Drive Like Jehu, along with prominent performances at major festivals, has proven that Interscope might have been ahead of its time by signing San Diego post-hardcore quartet Drive Like Jehu. The band was part of a package deal that included guitarist John Reis' other band, Rocket from the Crypt, who were not only more accessible but considerably more successful in mainstream terms—"On a Rope" was an alt-rock hit for a reason. But Jehu had buzz on their side, which led to Interscope's interest in having them on the roster. Here's the thing: Drive Like Jehu's complex, rhythm-changing punk, written often in the form of seven-to-nine-minute waltz dirges, was very infrequently radio friendly. Yank Crime is a masterpiece, by all means, but it isn't commercial. The closest thing to a single is probably "Human Interest," and that's all energy, aggression and shrieking guitar riffs. After one major label release, Jehu quietly took a 20-year hiatus, which added to the band's mythos. All of which is to say Interscope wasn't wrong about the band, they probably just didn't make that much money out of the deal.
---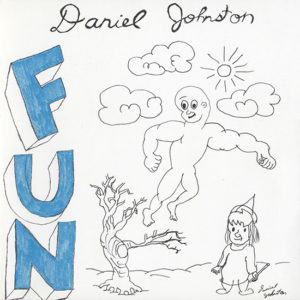 Daniel Johnston – Fun
(1994; Atlantic)
In the abstract, Daniel Johnston on a major label seems pretty baffling, though any hipster in the '90s could have seen it coming. After developing a reputation as a legendary curiosity in underground circles thanks to roughly recorded but charming and honest demo-like lo-fi folk albums, and in spite of his deteriorating mental health (leading to an incident in which he removed the keys from a two-seater commuter plane mid-flight), Johnson recorded an album of high-fidelity rock and folk songs with Butthole Surfers members Paul Leary and King Coffey. In its best moments, like the hard rocking "Love Wheel" and the beautiful "Life in Vain," it puts Johnston's music in a new and invigorated context. But it's still super weird, mostly free of commercial polish (despite the absence of tape hiss) and ended up selling poorly. By 1996 he was dropped from Atlantic, which isn't the surprising part. That he was ever working with the label in the first place, however, is pretty remarkable.
---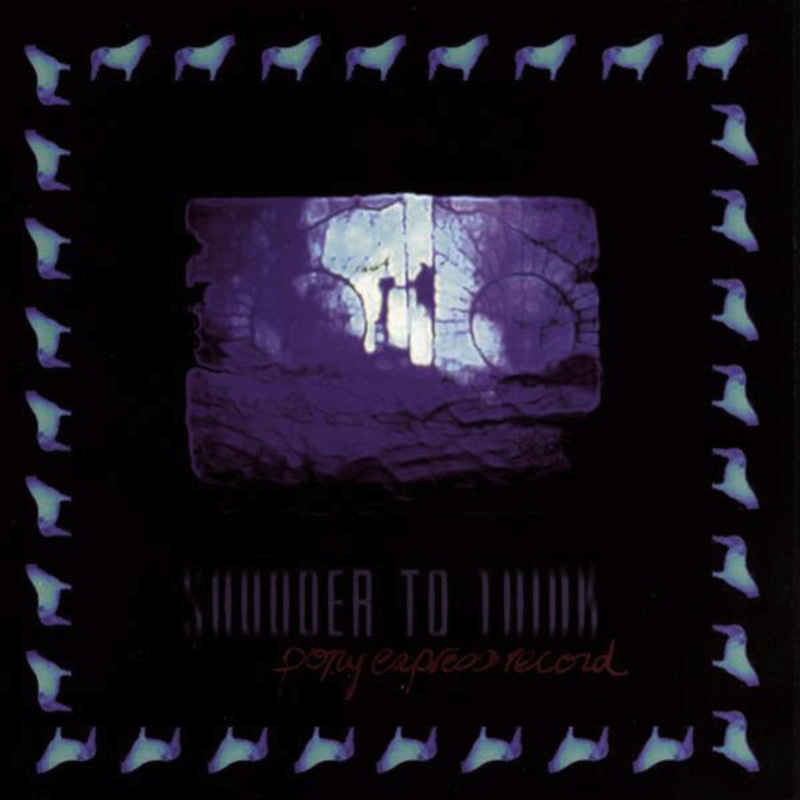 Shudder to Think – Pony Express Record
(1994; Epic)
Nirvana's rise to fame is often credited as being the catalyst for the signing frenzy that occurred in the '90s, and there's a lot of truth to that. However, even before Nirvana, bands such as Dinosaur Jr. and Sonic Youth were entering into contracts. And we shouldn't forget that Hüsker Dü and The Replacements had done it years before them. Shudder to Think's signing to Epic could perhaps be credited to the Nirvana effect, but they were probably the closest thin a label like Epic could get to Fugazi (save for Jawbox, who Atlantic signed shortly beforehand), a band whose D.I.Y. success is unparalleled and who major labels essentially could never touch. Shudder to Think, a fellow D.C. post-hardcore band formerly on Dischord, started with a sound similar to Fugazi and its members' other bands, Rites of Spring and Embrace, evolved seemingly rapidly. So when they made the majors, they were no longer an art-punk band, but rather an art band, with a side of punk. Pony Express Record singles "Hit Liquor" and "X-French Tee Shirt" took an indirect approach to melody and deconstructed song structure, respectively, while "Earthquakes Come Home" is an exercise in guess-the-time-signature, in spite of being maybe the most beautiful song on the album. This is a brilliant album, and an underrated gem of the '90s. It's also the last thing you'd think a label looking for the next Nirvana would've asked for.
---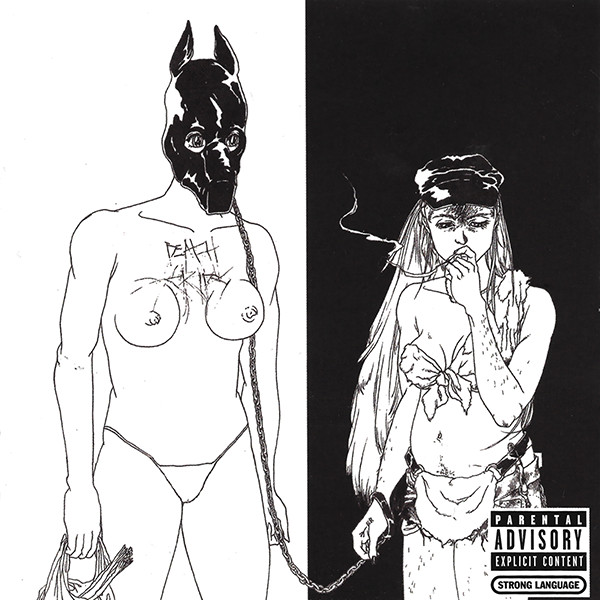 Death Grips – The Money Store
(2012; Epic)
This is the only post-'90s major label album on this list, primarily because major labels ended up growing increasingly more conservative with their spending in the '00s and beyond. Finding a new Nirvana proved to be a losing proposition in the long run, if only because the talent-seekers were signing absolutely everyone but developing relatively few of them (though The Flaming Lips and Built to Spill live on, in spite of the inevitable purge). Death Grips, however, took blogs by storm in 2011 with their mixtape Exmilitary, and in return Epic snatched them up to release debut album The Money Store. It has at least one song that could have been a hit, "I've Seen Footage," though the rest of it is so noisy and aggressive that commercial radio likely would never have touched it (if the band even gave a shit, which they clearly didn't). As a thank you to Epic, the group released NO LOVE DEEP WEB just months later, and slapped a picture of an erect penis on the cover.
---
Support our Site—Subscribe to Our Patreon: Become one of our monthly patrons and help support an independent media resource while gaining access to exclusive content, shirts, playlists, mixtapes and more.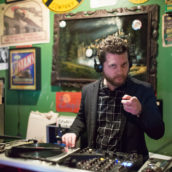 Jeff Terich
Jeff Terich is the founder and editor of Treble. He's been writing about music for 20 years and has been published at American Songwriter, Bandcamp Daily, Reverb, Spin, Stereogum, uDiscoverMusic, VinylMePlease and some others that he's forgetting right now. He's still not tired of it.