Slayer, Refused, Tom G. Warrior performing Hellhammer on Hellfest 2019 lineup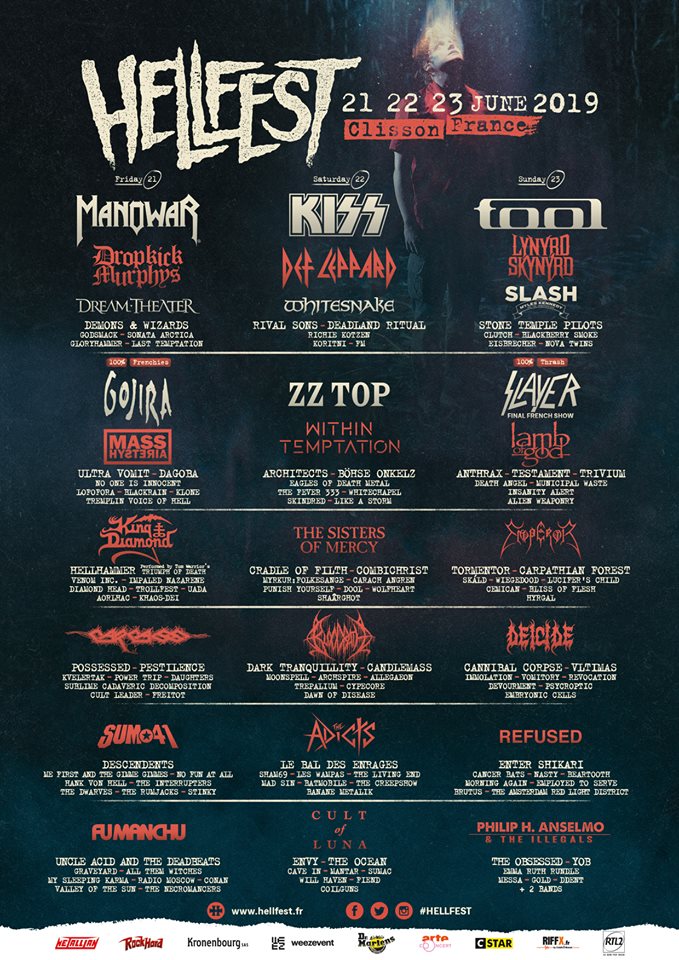 The 2019 edition of Clisson, France's Hellfest has been announced, and the lineup is pretty much out of control for anyone who has even a passing interest in dark or heavy music. Taking place on June 21-23, the annual metal/hard rock fest will include performances by Slayer, Tool, Kiss, King Diamond, Emperor, Carcass, Refused and Tom G. Warrior performing the music of Hellhammer for the first time, essentially, since Warrior and Martin Ain formed Celtic Frost in the '80s.
Also featured on the lineup are ZZ Top, Anthrax, Testament, The Sisters of Mercy, Municipal Waste, Power Trip, Myrkur, Daughters, Kvelertak, Cult Leader, Descendents, Yob, Emma Ruth Rundle, Envy, The Ocean, Cult of Luna, Cave In, Sumac, Fu Manchu and more.
Complete lineup and more festival info can be found here.