Top 10 Metal Albums of 2012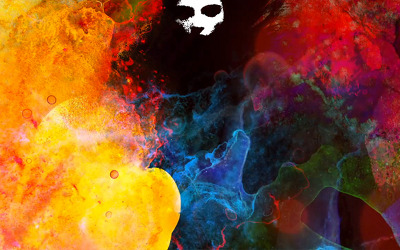 Assembling a list of the year's best metal albums grows particularly difficult when it's a year like 2012, stacked full of legends and reliably amazing bruisers. Not that there weren't some amazing debuts as well (sup, Pallbearer). Nonetheless, 2012 had a lot of big names come up from their crypts to summon some serious thunder. Neurosis, Pig Destroyer, Converge, Baroness, Deftones — the list goes on and on, and that's even before getting into some metal titans from way back, like Angel Witch.
Suffice it to say, it was a good year for metal. Our list has its share of expected names and upsets, and there were some omissions we hemmed and hawed over, but we can at least say this: these 10 albums kept us rocking out well into winter.
10. Royal Thunder – CVI (Relapse)
Atlanta's Royal Thunder proved one of the most refreshing revelations in heavy music this year with CVI, an album defined as much by its soaring melodies as it is by its massive sound. The four-piece — fronted by Mlny Parsonz, whose amazing pipes approximate those of psych-rock legend Grace Slick — takes a bluesy, psychedelic approach to their classic heavy metal roar. Sabbath and Zeppelin, perhaps the two most important bands of all time in terms of shaping what would ultimately become heavy metal, clearly play a big influence on the group's sound, though those are just two elements of a complex and mesmerizing odyssey of swirl and thunder. Indeed, CVI will take listeners into a trippy underworld of booming groove, but more importantly, they sound like they're having fun doing it. That kind of thing tends to be infectious. – JT
Review
Stream: Royal Thunder – "Whispering World"
---
9. Neurosis – Honor Found In Decay (Neurot)
Neurosis' output has slowed down a bit in the last decade, the interval between their latest album, Honor Found In Decay, and its predecessor totaling a lengthy five years. Then again, the post-metal titans' massive, crushing albums are the kind that require a certain amount of space, not just for the sake of allowing time for a break between exhausting creative periods, but to allow the listener the proper amount of time to fully absorb all of their thunderous dirges. Characteristically huge and intense, Honor Found In Decay plunges into darkness and writhes in themes of death, acceptance and rebirth. It's classic Neurosis in every sense, streamlined but not trimmed. It will swallow you whole if you let it, and once it does, you might as well get comfortable. – JT
Review
Stream: Neurosis – "We All Rage in Gold"
---
8. Nachtmystium – Silencing Machine (Century Media)
At first, the notion of an album combining black metal and psychedelic rock seems a little terrifying. That's because it is. Blake Judd, Nachtmystium's frontman, often repudiates being labeled as an exclusively "black metal" band and, although that genre is undoubtedly the basis of their sound, he's right. Their recent work demonstrates this quite clearly, but Silencing Machine is another step entirely. This move further into psychedelia results in a tight, intense, and absolutely nightmarish tour-de-force. The best thing about Nachtmystium, though, is that — as great as they are at black metal — they handle psychedelic rock just as well, if not better. The ultimate product of this is an always-engaging, highly accomplished work that blends the expected black metal seamlessly with Floyd-ian psychedelics into something far greater than the sum of its parts. – CB
Review
Stream: Nachtmystium – "Borrowed Hope and Broken Dreams"
---
7. Deftones – Koi No Yokan (Reprise)
How is it that the Deftones only get better over time? Over the course of a little more than two decades as a band, the Californians have transformed from a nu-metal band into — dare I say — an experimental music outfit, tracing one of the most bizarre and unique career arcs in modern music along the way. Koi No Yokan is perhaps the crowning achievement of this career. Clearly, back in 1999, when the Deftones discovered art rock, electronics, and dense soundscapes, they set upon a path that was destined to culminate in this: a masterpiece with the density of shoegaze, the ambition of art music, and the calculated heaviness of alternative metal. It's the type of album that you can chew on for days, digging out more and more each time you listen to it. That's why I can assert, with a clean conscience, that it's the best work the Deftones have ever done. Oh yeah, and one of the best metal albums of the year. – CB
Review
Stream: Deftones – "Leathers"
---
6. Pallbearer – Sorrow and Extinction (Profound Lore)
Doom metal has been pulled, stretched and pounded into some truly odd and crushing shapes over the years, but there's still something impressive about a band that can make old-school doom sound new again. Little Rock's Pallbearer are just such a band, culling from the tradition of Black Sabbath and Candlemass to deliver an album that's not just epic, but stately and majestic. Bearing only five lengthy tracks, Sorrow and Extinction is a progressive journey through slow, plodding tempos, powerful sustained riffs and melodies that send chills down the spine. It's an unquestionably huge album, though that's not necessarily it's most interesting asset. Pallbearer is the rare doom metal band that can be strangely touching and uplifting as well. – JT
Review
Stream: Pallbearer – "Foreigner"
---
5. Pig Destroyer – Book Burner (Relapse)
Grindcore is a difficult genre to wrap your head around. Most of the fundamental qualities of grind would preclude it from being accessible; all of them combined create something absolutely notorious. That being said, there are always exceptions to a rule, and occasionally, a grindcore album comes along that maybe, just maybe, an uninitiated listener could jive to. For my money, Pig Destroyer, for a variety of reasons, is the most likely band to create that album. Phantom Limb may have been it, but Book Burner certainly is not. Make no mistake, this is a record of pure vitriol, out to eviscerate its listeners. That may sound like a general description of any PD album, but Book Burner is a step further than their previous work: by virtue of pairing the expanded, heavier production that they showcased on Phantom Limb with a revisitation of the unadulterated grind of earlier albums such as Prowler in the Yard, they may have created their heaviest album yet. Come for the eardrum blasting, stay for the complexity. – CB
Review
Video: Pig Destroyer – "The Diplomat"
---
4. Torche – Harmonicraft (Volcom)
Pop, rock and stoner metal is a somewhat odd combination to exist within one band, but Torche seems to have a figured out the formula for its success. Harmonicraft, their third album (and follow up to 2008's fantastic Meanderthal) is an exemplar of this, and Torche's best work to date. A borrowed adage that I like to use about albums asserts that a great one should have few great songs and no bad ones; Torche — especially here — pulls this off with aplomb. Whether it's the rolling stoner-metal classic of "Letting Go" that opens the album, or the perfect downtempo shredding of "Reverse Inverted," you won't find a bad song here. Who says that Florida's vibrant metal scene died out after the '90s? – CB
Review
Video: Torche – "Kicking"
---
3. Alcest – Les Voyages de L'Âme (Prophecy)
Alcest, the genre-bending creation of French musician and songwriter Niege, has been the source of a good many discussion about where metalgaze ceases to be metal. In the past, particularly on 2007's Souvenirs d'un Autre Monde, any trace of metal might have been more implied than explicitly expressed, but in the years since, Niege has been more comfortable balancing dreamy shoegaze textures with the raw visceral harshness of black metal. Les Voyages de L'Âme achieves a kind of perfect balance, wherein blast beats can be a source of transcendent glory, and dense layers of guitar can create a bed for an inhuman croak. It's a curious blend, though certainly not an unprecedented one, but what makes Alcest so much different than many of their blackgaze brethren is how soaring and inspiring it all is. Les Voyages is a work that seeks out the light, rather than condemns it, which provides an altogether different kind of heaviness. – JT
Review
Stream: Alcest – "Faiseurs de Mondes"
---
2. Baroness – Yellow and Green (Relapse)
Baroness began life as an abrasively heavy band, and has since taken on numerous permutations and detours to ultimately become a versatile and melodic, but still quite heavy band. The placement of Yellow and Green as our second favorite "metal" album of the year might very well garner a wag o' the finger from the purity police, but sometimes the guidelines aren't all that important. Yellow and Green, the band's third album and first as a double, is a sprawling triumph on every level. Diversity has come to play an important role in the band's ongoing evolution, with tracks like the dreamy dirge "Eula" and twangy groove of "Mtns. (The Crown and Anchor)" revealing sides of the band previously kept hidden. But a significant plurality of the album is spent exploring more nuanced aspects of the psychedelic sound they've already cultivated. "Cocainium" gradually ascends from eerie grooves to ferocious stomp. "March to the Sea" mixes Baroness' signature harmonized leads with hooks worthy of an alt-rock anthem. "Little Things" even gets a little bit danceable. Baroness made themselves even more defiant of labels than ever, which is all the more reason to celebrate the effort. – JT
Review
Stream: Baroness – "March to the Sea"
---
1. Converge – All We Love We Leave Behind (Epitaph)
This year's release from the brilliant, hardcore-noise-metal quartet Converge is monumental. Not that Converge needed this to prove anything, though: their discography, even before All We Love We Leave Behind, stacks up easily against any band's. One of the main reasons for this – aside from the consistently excellent quality of their work – is the incredibly deft way in which they reinvent themselves with each passing album. So, even though the addition of yet another fantastic work to their oeuvre is staggering, none of us should be surprised. Perhaps AWLWLB isn't quite on the same level as Jane Doe, but uniqueness of it is an impressive testament to their genius; and, although there are certainly songs here that stack up with their best in their catalogue, the sheer emotional punch of the album is its primary strength. If you aren't a Converge fan yet, this is your notice: hop on the bandwagon. – CB
Review
Video: Converge – "Aimless Arrow"