Treble Roundtable: Disappointments of 2013
Treble introduces a new column this year, which we're calling, simply, The Roundtable. Rather than put together a list in a particular category, or individual essays, we're simply opening up a conversation. This is where Treble opens up to our readers about our individual experiences on a more personal level, without putting too much of a critical eye on it. Not that the eye ever shuts — this is simply a casual conversation. Got a question for us? Feel free to send it over to [email protected] with the subject "Roundtable topic."
This week's topic: What were your biggest disappointments of 2013?
Connor Brown: When Eminem announced that he'd be releasing a new LP in 2013, I think that very few people (Rick Rubin, maybe) had a clear idea of what to expect. Given that his last album was Recovery, logic seemed to indicate that what would eventually become MMLP2 wouldn't be anything to write home about. And yet, there was hope. The same aspects of the album that seemed disconcerting – a palpable necessity for Eminem to respond to the current hip-hop mainstream; a need for conceptual lyrical development to match his aging – were also opportunities for a great rapper to expand and cement his greatness. Well, things didn't exactly turn out that way. Instead of addressing contemporary hip-hop with new, bold ideas and demonstrating his status as a "rap god," Eminem opted for a somewhat insecure and ineffective strategy: overemphasizing technical rapping ability while recycling old ideas. Hearing Eminem rap out tongue-twister after tongue-twister wouldn't necessarily be so disappointing if his technical ability hadn't been apparent since the first MMLP in 2000 – it is honestly the least questionable part of his legacy – but as it stands now, all MMLP2 does is tell us something that we've known for thirteen years already (or longer). And we certainly didn't need an overlong, masturbatory, and pointless "statement" verse on "Rap God" to deliver the old message.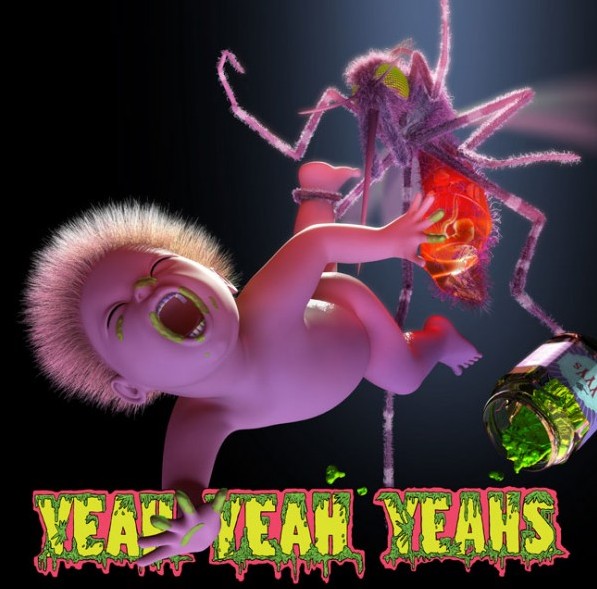 Nicole Grotepas: The Yeah Yeah Yeahs' 2009 album It's Blitz was a deluge of energy like Karen O was in the business of bottling the impossible: sound as lightning, lust as thundering drums, sex as electrical signal that turns your head inside out with desire. Fast forward to 2013 and Mosquito pops onto the music scene with a shockingly ugly cover. The message? A great big middle finger pointed right in this direction.
I mean, the cover is forgivable, because that's not why we listen to music. It's the songs. Sure, I expect bands to branch out and experiment. I expect to be challenged in my taste and in what I can appreciate. I know that artists hunger for growth and new frontiers. And I guess I would say I'd prefer what Mosquito is to an overall bland album that plays like a sheet of tick-marks next to the band's label contract.
Maybe there was no way for the Yeah Yeah Yeahs to follow up It's Blitz because their prior albums had been so amazing. While Mosquito contains one or two moments of bliss, overall the album sags in comparison to previous Yeah Yeah Yeahs releases. A few tracks ("Buried Alive," "Slave") from Mosquito redeem the album, but not enough to balance the length of time between releases. And yet … somehow I maintain hope for the next album, however naive that may be, because I can't help it. I still love them.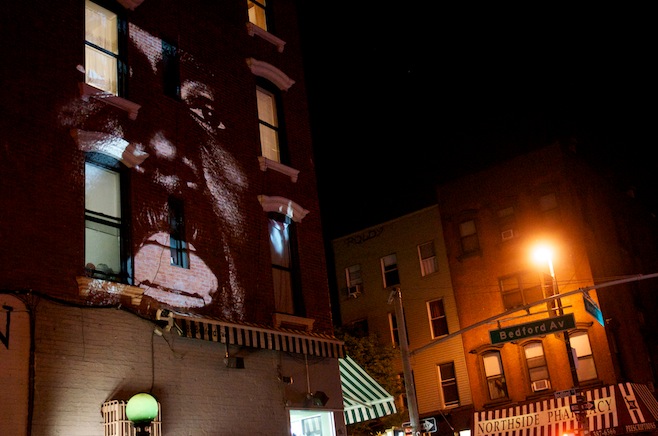 A.T. Bossenger: My biggest disappoint of the year has to do with Kanye, but it's not actually Yeezus, per se. True, that album could've been a lot better with a little less time given to hype and a little more spent on his lyrics. But my disappointment is more around the critical and social response to Yeezus. It wasn't the worst album of the year, but it definitely wasn't one of the best. And it absolutely wasn't Yeezy's best to date. And that could just be my opinion — that's fine. I mean, this year's Random Access Memories surely didn't impress me at first, but reading and listening to fellow critics and friends, I eventually came around on that one. With Yeezus, on the other hand, most of the acclaim seems to be self-serving. It's good because it's a Kanye album. It's good because Kanye did it and it wasn't an absolute flop. Sigh. It is what it is, but in such a fantastic year for music, it was odd to see a pretty OK Kanye record get more attention than something more groundbreaking.
My other biggest disappointment is that Wild Flag are apparently calling it quits after one record. Sure, Janet Weiss' Quasi is great, and it appears that all three members of Sleater-Kinney are finally showing up onstage again — which might mean a real reunion of sorts. Still, Wild Flag was a powerhouse of a supergroup, and their self-titled debut will be one of my favorite indie-rock records for a long time. R.I.P. Wild Flag.
Giovanni Martinez: The late Lou Reed mentioned in his Talkhouse review of Yeezus that Kanye West was doing something different. "No one's near doing what he's doing," he wrote, "It's not even on the same planet." From a pioneer whose influence has spread across pop music, this is not only a bold statement, but one worth paying attention to, since this man who not only made one of the most revered rock albums in history with The Velvet Underground & Nico, but also Metal Machine Music, an album that sounds like a refrigerator having sex with a washing machine.
With apologies to the late-great Reed, he is incorrect. Kanye West isn't doing anything different here. He has certainly created great music, but Yeezus isn't it. It's funny how so many publications have considered Yeezus to be some monumental achievement in music. Did we forget about Death Grips and their spectacle from last year? Granted, Death Grips have taken influence from a number of other artists like Saul Williams and Atari Teenage Riot, two other artists that have been written off because of their lack of commercial appeal.  But Death Grips did whatever the fuck they wanted. They can, because it's so crucial to their identity, and for that matter, they don't really have anything to lose. Kanye, likewise, can do whatever he wants to, but instead merely goes for spectacle, simply because he has limitless resources.
Where Death Grips have shrewdly utilized the Internet for their own gain, Kanye is tied up to too many commercial interests. Yeezus is like a stale muffin that every goddamn critic wants to keep buttering. There's nothing special about it. It's arrogant. The ideas are half-assed. It's Kanye trying to be someone else — imagine Ian MacKaye being hired to play Meghan McCain's birthday party (*shudders*). When he wants to be, Kanye can be amazing artist. He has enough power to become an agent of change. This last effort was just a rehash of something that has already been done. It's funny how it all played out, for that matter: Last year Death Grips was named as Spin's Artist Of The Year. You're gonna tell me Kanye didn't see that?
The only good thing to come out of Yeezus, was "Bound 3."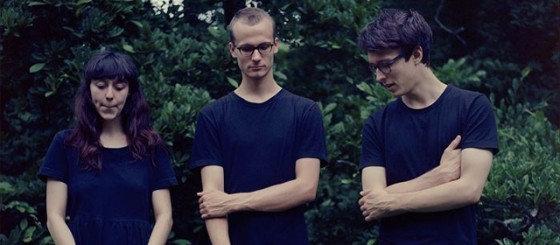 Sam Prickett: Braids' In Kind/Amends EP was one of my favorite releases of the year. Over four songs and 20 minutes it was captivating, catchy, transcendent. You'll be hard-pressed to convince me of a better EP this year (and that includes Rival Dealer so don't even start). But despite the EP's brilliance, the follow-up LP Flourish/Perish is just those same ideas, spread over twice the running time. It's a perfectly fine album, but compared to the dense lushness of the EP it seems stretched frustratingly thin. It says something that EP b-side "A Dawn in Me" is more of a revelation than anything on the album proper.
But my biggest disappointment of the year was with Animal Collective. The group were slated to be touring behind last year's Centipede Hz this spring, but instead treated fans to a bevy of unceremoniously canceled shows due to Avey Tare having "an intense case of strep throat." Their Nashville show — full disclosure, the one to which I had tickets — was originally slated for March but was pushed back to July. And, then, when July came around, they pushed the show back again to December. I think they played in Nashville at the beginning of December, and I would guess that it was probably a good show. But I don't know, because I wasn't there. I still like Animal Collective, but I ran out of patience. I know a lot of other fans felt the same way this year.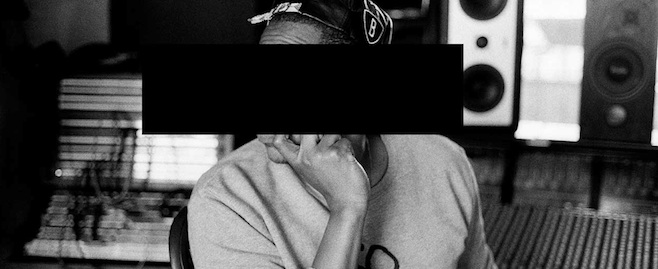 Jeff Terich: Given how much great music was released in 2013, my disappointments were minimal. There were some albums I wanted to like more than I did, and there were some that might have had diminishing returns, but even those were records I still come back to in bits and pieces. However, two in particular landed with an anti-climactic thud, and two that could be seen as flipsides of each other in presentation and approach, but oddly similar when it comes to what made them problematic: Jay Z's Magna Carta Holy Grail and Kanye West's Yeezus. Let's start with Jay Z — it's been fairly clear at least since The Blueprint 3 that Jay hasn't been at his strongest. And were it not for American Gangster, pretty much his entire post-Black Album career would have been worth ignoring. MCHG isn't quite as bad as Kingdom Come, but it's definitely bottom-tier Jigga — it's largely forgettable, generally middle-of-the-road pop rap with little character and not much to say, mostly carried on the strength of guest appearances by Justin Timberlake and Frank Ocean. Jay's own performance is so lackluster that I hardly even remember any of it. Frankly, I'm surprised he bothered showing up. I'd like to believe he has another great album in him, but that hope is dwindling.
As for Yeezus, I've already said a lot about why I find it disappointing, primarily that Kanye shot his wad on production and left most of the lyric tracks as pisstakes. It could have been a more powerful statement, but as it stands it's mostly just 808s and Handjobs. It'd be one thing if it was a bad album — it's not. It's actually a five-star EP when you remove the more problematic tracks. But it's frustratingly inconsistent, and that there are glimpses of a masterpiece make it that much more irritating that West didn't push himself far enough to get there. A lot of critics have done some mental gymnastics to try to find profundity in his clumsy lyrics, but I just don't hear it. Now, there's a sequel on the way, which will, again, feature producer Rick Rubin, and I'm holding out hope that it will be more successful than its predecessor. For while Jay Z's best work might be behind him (prove me wrong, Carter), I don't believe that's the case with Kanye.
You Might Also Like: