Treble's Most Anticipated Albums of Fall 2013
There's about a month left of summer in the calendar year — a fact made practically meaningless by the fact that kids are already heading back to school, most of us don't actually get a summer break, and people generally consider Labor Day the line of demarcation between summer and fall anyhow, regardless of the technicalities. Still, we're ready for the transition, primarily because it means we'll be seeing a lot of outstanding music come our way. There's a little less than two weeks until those floodgates open up, but we're ready for it. In fact, we put together a list of our 20 most anticipated albums of the season, just to show we've been paying attention. So make your shopping lists, mark your calendars, and get ready for a season of great new music.
King Khan and the Shrines – Idle No More
(Sept. 3; Merge)
It's been six years since King Khan and the Shrines released their last album, 2007's outstanding soul-garage classic What Is?! It's a hard act to follow, but considering Khan has so many other projects going on, he probably didn't get around to working on new material for a while. But a new album is finally here, courtesy of Merge, and we couldn't be happier. Frankly, every garage rock band should come with its own horn section.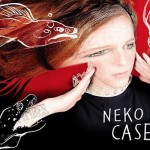 Neko Case – The Worse Things Get, The Harder I Fight, The Harder I Fight, The More I Love You
(Sept. 3; Anti)
Neko Case revealed two very different sides of her musical approach in the lead up to her new album The Worse Things Get…, first with the harder rocking three-minute burner "Man," and later with the more characteristic, reverb-heavy ballad "Night Still Comes." These provide some good guidelines for what Case is working with on this album, getting down and dirty in some places, sticking to quieter, prettier melodies and others, and getting lost in dark corners in between. It's already sounding like one of her best, and it's not even out yet!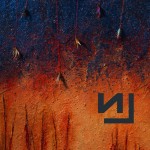 Nine Inch Nails – Hesitation Marks
(Sept. 3; Columbia)
The ceremonious return of Nine Inch Nails turned out to be one of the biggest stories of 2013, and that's unlikely to change in the next few months. It turns out everyone really missed the sound of industrial rock's biggest stars, even though all indications are that new album Hesitation Marks are a little different than what we've come to expect. First single "Came Back Haunted" sounded more like electro-pop than Reznor's heavier sounding industrial, and the group's stage set-up was inspired by Kraftwerk. Perhaps this is the dance record they've always had in them after all.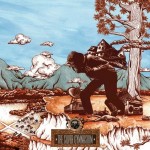 Okkervil River – The Silver Gymnasium
(Sept. 3; ATO)
Okkervil River's follow-up to 2011's I Am Very Far is supposedly a concept-based work that takes place in a small town in New Hampshire, and the band has done a lot to build up the background for the concept, including a video and an 8-bit video game that, we'll admit, is pretty darn fun. In any case, the band is now on ATO Records, home of the likes of My Morning Jacket, so they're in good, big-budget Americana hands.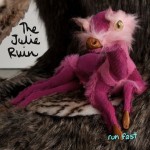 The Julie Ruin – Run Fast
(Sept. 3; Dischord)
Kathleen Hanna isn't just a musician or a performer, she's a political activist, a feminist icon, and an all-around influential figure on the shape of music in the last 20 years or so. She launched her Julie Ruin project way back in the late '90s, after Bikini Kill broke up, but afterward devoted much of her time to Le Tigre (and was recently the subject of a documentary). Hanna is resurrecting The Julie Ruin this year, however, which is a cool development, to say the least. We can't wait to hear where she's taking the electronic-based Ruin sound.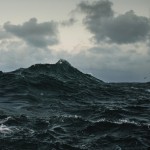 Volcano Choir – Repave
(Sept. 3; Jagjaguwar)
It's probably going to be a while before there's another Bon Iver album; we're okay with that. Frankly, while Justin Vernon's lush chamber-folk tunes can be pretty in a more conventional sense, it's all the more interesting to hear him do art-rock experiments with members of Collections of Colonies of Bees as a member of Volcano Choir. Repave, which follows 2009's Unmap, looks to be an extension of that album's post-rock-meets-real-rock excursions, and we can't wait to hear how that develops.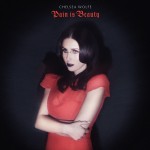 Chelsea Wolfe – Pain is Beauty
(Sept. 3; Sargent House)
Los Angeles singer-songwriter Chelsea Wolfe is a highly interesting performer, her 2011 album Apokalypsis presenting her as a spooky, gothic conjurer of reverb-heavy dark ballads. That's only been part of the story, however, and since then she's released an all-acoustic album, if only to take listeners off the scent temporarily. New album Pain is Beauty, despite a slightly less terrifying album cover, delivers the doom in satisfying amounts.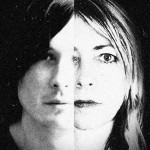 Body/Head – Coming Apart
(Sept. 10; Matador)
Sonic Youth are most likely kaput. Things could change, of course, but at the moment it doesn't look like it's going to go any other way, so it's best to welcome Kim Gordon's new project, Body/Head, with open arms. The band is essentially a duo comprising Gordon and guitarist Bill Nace, has a mostly improvisatory nature, and is generally pretty weird in ways that classic Sonic Youth always was. Dig it.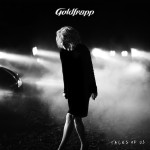 Goldfrapp – Tales of Us
(Sept. 10; Mute)
Goldfrapp are artsy sorts, so it probably shouldn't come as much of a surprise that the UK duo's new album will be accompanied by a feature length film inspired by the album. We expect a similarly arty sound from Goldfrapp, who have taken their music from ethereal trip-hop to electro-glam to psychedelic English folk and upbeat new wave. Looks like the Olivia Newton-John-isms are out of their system this time, which is probably for the best.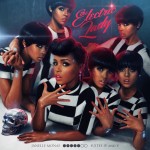 Janelle Monáe – The Electric Lady
(Sept. 10; BadBoy)
Janelle Monáe's 2010 album The ArchAndroid was a runaway hit after it was released, landing in lots of top 10 lists — including Treble's own — and making the charismatic singer a household name. This year, she's got a whole new party to throw, and her guest list has some pretty impressive names. Miguel, Erykah Badu and Cee-Lo are just some of the names on that list, as well as a famed Minnesotan with a closet full of purple. Say it with me now — her name is Janelle, and she is funky.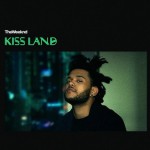 The Weeknd – Kiss Land
(Sept. 10; Universal Republic)
Abel Tesfaye, the Canadian R&B singer behind The Weeknd, initially kept his identity a secret while releasing early mixtapes like House of Balloons and Thursday, but it's a good thing he didn't keep it that way, because the man is in demand. He's landed on the Billboard charts thanks to a Drake tune he co-wrote, commands huge crowds at festivals and has his name attached to a pretty healthy number of remixes. So this, his debut original release on a major label, has all eyes on it, including ours.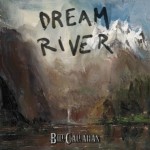 Bill Callahan – Dream River
(Sept. 17; Drag City)
Ignore, for a moment, the fact that Bill Callahan's new album has a title that comes dangerously close to a platter of Billy Joel cheese from the '90s. Instead, focus on how great his last album, Apocalypse, was, and how this new effort is apparently "easily the most sensual and soulful of Callahan's career," per a press release from Drag City. Now you've got our attention. There aren't many singer-songwriters who hit the mark with the same consistency as Callahan, so we're holding a good thought on this one.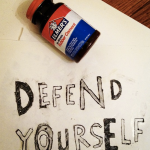 Sebadoh – Defend Yourself
(Sept. 17; Joyful Noise)
Sebadoh has been missing from our lives for quite a while now. After a productive '90s in which the band released an excellent string of lo-fi indie rock albums, Sebadoh's members mostly kept to their own projects during the '00s, save for one acoustic tour that Lou Barlow and Jason Loewenstein embarked on in 2004, sans drummer. Now, the band is back, rocking hard and getting us stoked. Gimme indie rock!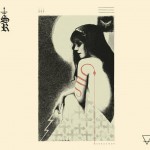 Subrosa – More Constant Than the Gods
(Sept. 17; Profound Lore)
It seems silly to complain about a lack of hooks in doom metal — it's not really the point, after all. But SubRosa make a good case for having them there anyway. The group already won us over with their epic track "Cosey Mo," which is incidentally one of the shortest on the album. The band isn't just playing doom metal, they're creating massive, powerful rock music that's bolstered with some crushing riffs. Awesome.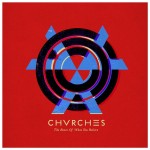 Chvrches – The Bones of What You Believe
(Sept. 24; Glassnote)
Pretty much every track that Chvrches has released this year — "Gun," "Recover," "The Mother We Share" — has been straight fire. That's a pretty good indication that the Glasgow synth-pop trio is getting ready to unleash something truly special in the form of new album The Bones of What You Believe. There's a hooky, upbeat quality about the music they make, but also an atmospheric gothic quality to balance it out. We've got a good feeling about this one.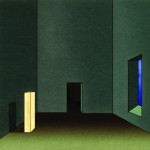 Oneohtrix Point Never – R Plus Seven
(Oct. 1; Warp)
It was probably only a matter of time before Daniel Lopatin, the Brooklyn-based electronic wizard behind Oneohtrix Point Never, aligned himself with Warp Records, home to some of the greatest contemporary electronic musicians. His first for the label, R Plus Seven, looks to be his most clearly defined, almost song-based work. We say almost because, well, it's still abstract, ambient material, but it just might happen to have more accessible melodies this time around.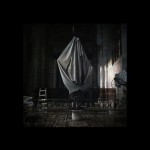 Tim Hecker – Virgins
(Oct. 15; Kranky)
Tim Hecker creates his ambient soundscapes in an abstract, frequently conceptual manner, whether it's the naturally-inspired seascapes of Radio Amor or the disintegrating, distorted drones of Ravedeath, 1972. Virgins, it turns out, is another stylistic shift, this time sounding "more percussive" than his previous material. It's also, reportedly, "airy" and "more defined." We'll see exactly what that means, but there's a good chance it'll be as gorgeous as usual.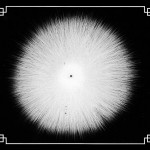 Castevet – Obsian
(Oct. 15; Profound Lore)
Castevet's 2010 album Mounds of Ash kind of flew pretty low under the radar when it was released, so we're not expecting the New York post-black metal band's second to be on that many "most anticipated" lists for the fall. Still, it's on ours, because of just how much these guys rock. Based on new track "As Fathomed by Beggars and Victims," the album is likely to be an even more complex web of muscle and complex rhythms, and we're ready to run its gauntlet.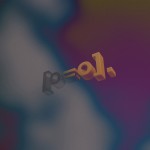 Kwes. – ILP
(Oct. 15; Warp)
Kwes.'s new track "36," one of our recent Endless Playlist picks, is a soulful, hook-laden tribute to his grandparents, which is just one of the reasons why we find the UK singer-songwriter so endearing. He's a soft-spoken singer but his music conveys a lot of mood and emotion, backed with soulful arrangements and bits of glitchy IDM just to keep things this side of conventional. His debut full-length will show just how much he's expanded since his debut EP, and we can't wait to hear where he plans to take us.
Solange – TBA
(TBD; Saint)
This is the one album that we have the fewest details on, but one that ranks pretty highly on the anticipation index. After last year's awesome True EP, Solange has been spending much of the year working on its follow-up, which will be released on her own label, Saint, and distributed through Sony. The album will also feature collaborations with members of Chairlift, Dirty Projectors and Sampha, who has collaborated with SBTRKT and Jessie Ware. That sounds like a recipe for success, if you ask us.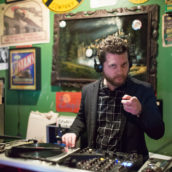 Jeff Terich
Jeff Terich is the founder and editor of Treble. He's been writing about music for 20 years and has been published at American Songwriter, Bandcamp Daily, Reverb, Spin, Stereogum, uDiscoverMusic, VinylMePlease and some others that he's forgetting right now. He's still not tired of it.