It's been a fascinating year for electronic music, if in part because club sounds infiltrated the mainstream in ways we haven't heard in years. But on the underground side of things, beatmakers went ambient, ambient producers waded into beat-driven territory, and deep house went even deeper. Enjoy our list of the 20 Best Electronic Albums of 2022.
---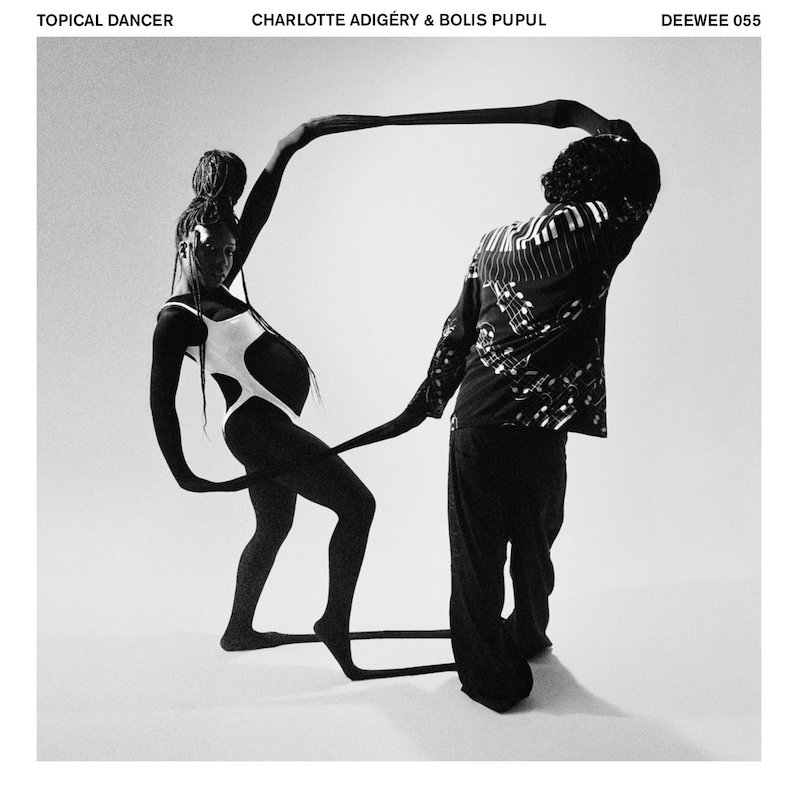 Charlotte Adigéry and Bolis Pupul – Topical Dancer
The title of Topical Dancer, the inspired and vibrant new disco collaboration between Charlotte Adigéry and Bolis Pupul, isn't just a clever turn of phrase—though Adigéry's knack for wordplay and playfully deconstructing language is one of the album's most appealing characteristics. Within the first song, "Esperanto," the singer asks deadpan, "Where are you really from?" before offering the cliché defense: "I don't see color." Racism and misogyny are major targets throughout Topical Dancer, though the duo lean heavy on the "dancer" part as well, offering up a dozen tracks of euphoric dancefloor fodder that's concerned with the broken mechanics of the world around them as they are bodily movement. It's thoroughly satisfying even at its most unsatisfied—an essential listen for those who don't find social critique and joyfully hedonic movement as mutually exclusive. – Jeff Terich
Listen/Buy: Bandcamp | Merchbar (vinyl)
---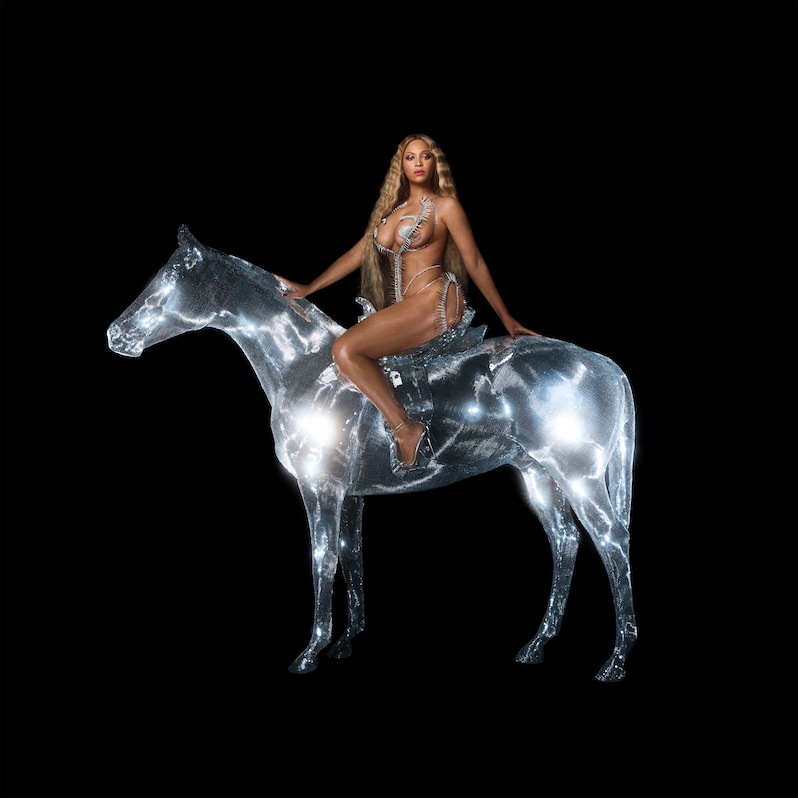 Beyonce – Renaissance
The music that populates club soundystems and singles charts are often separate but they don't have to be—Madonna and Kylie Minogue have proved that plenty of times, as has Beyoncé, whose latest album Renaissance is in large part a love letter to house and disco. Its pendulum swinging wide from the Studio 54 decadence of the '70s to the house crossover of the '90s and on up to sleek, modern sounds, Renaissance is a set of transcendently hedonistic pop that pays homage to several generations of dance music innovations while proving once again that, among today's pop landscape, Beyoncé remains peerless. – Jeff Terich
Listen/Buy: Spotify | Turntable Lab (vinyl)
---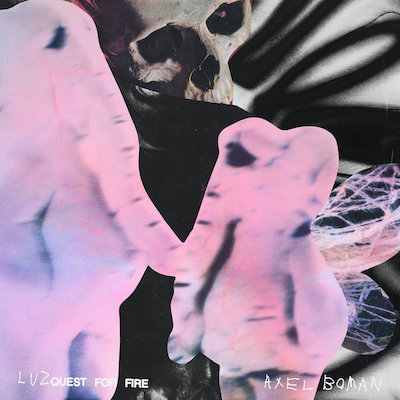 Axel Boman – LUZ/Quest for Fire
There's a lot happening on LUZ/Quest for Fire, the double album by Swedish producer Axel Boman. Generally speaking, that's true of any double album, but there's a certain sense of joy in hearing him pursue so many different ideas across this 82-minute set, from luxuriously twinkling downtempo and cosmic deep house odysseys to the ebullient saxophone squeal that accompanies highlight "Atra." Around every turn is a new surprise, and at no point do Boman's shifts in style and tempo interrupt the ecstatic flow of the album. There's certainly a tighter, more compact and focused in here if one wanted to make that argument, but with something that feels this good, why cut that sensation short? – Jeff Terich
Listen/Buy: Bandcamp
---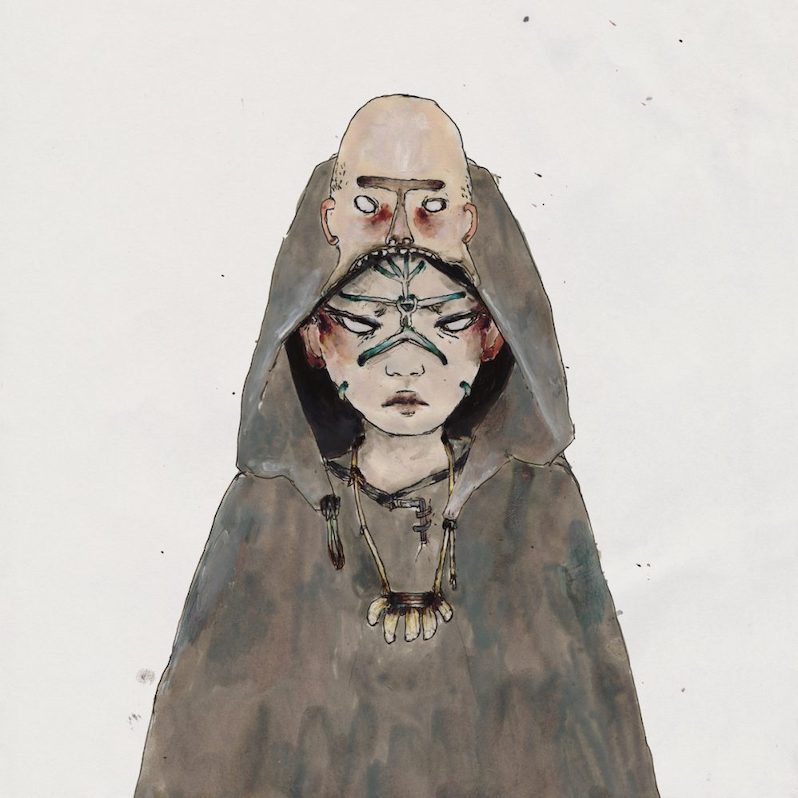 Burial – Antidawn
The world that Burial has built with Antidawn is primarily one of texture: eerily rustling found sounds and the crackle of static in a vinyl groove tickling your inner ear. Chopped up and distorted vocal samples give only glimpses of narrative—a subtle sense of anticipation pervades the album, but without tension or expectation. When a true melody, or even a recognizable pattern, finally appears it feels momentous. Burial carefully breaks down music into these rudimentary components and takes nothing for granted, taking us with him back to a primal state of wonder. – Forrest James
Listen/Buy: Bandcamp | Turntable Lab (vinyl)
---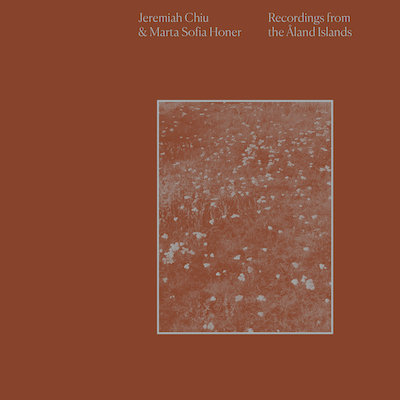 Jeremiah Chiu & Marta Sofia Honer – Recordings from the Åland Islands
The reliably spectacular International Anthem label has been an endless source of innovative new jazz, from Chicago mainstays like Jeff Parker and Damon Locks to contemporaries across the Atlantic, like Alabaster DePlume. That's not what Recordings from the Åland Islands is—recorded in various places across an archipelago in the Baltic Sea, between Finland and Sweden, the album finds the duo in the company of familiar names like Tortoise's John McEntire and filmmaker Sean Pecknold, as well as the sounds of nature that surrounded them on their pilgrimage to this remote and sparsely populated part of the world. Not unlike the Field Works project that brings together modern composers and producers to build music around the sounds of field recordings, Recordings from the Åland Islands finds breathtaking harmony between nature and synthesized sounds, birdsongs juxtaposed alongside piano, synth and flute. I heard the album for the first time while browsing in a record store in Richmond and it stopped me in my tracks—it's likely to do the same to you. – Jeff Terich
Listen: Bandcamp
--- Daphni – Cherry
Dan Snaith's primary outlet Caribou has encompassed everything from IDM to sample-laden psych and even deep house, but eventually he saw fit to separate his purest house productions for his Daphni project. While it only resurfaces every five years or so, Cherry is a prime reason why it's always welcome when it does. One of his strongest sets of pure club productions, Cherry explores every possible variation of house—deep, tech-, micro-, and so on—in a sequence of songs that start off on an elevated-BPM high and never really come down. Stacked with glorious moments like "Crimson," "Take Two" and the title track, it's a high worth riding through ever last revolution. – Jeff Terich
Listen/Buy: Bandcamp | Merchbar (vinyl)
---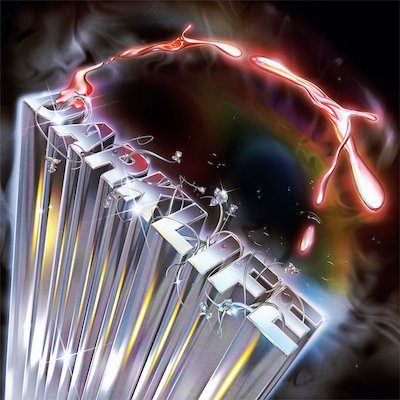 death's dynamic shroud – Darklife
Los Angeles group death's dynamic shroud deliver shapeshifting vaporwave maximalism on their first double album through 100% Electronica, plundering samples from across a wide array of genres. The trio changes up styles on a dime, chaotically defying convention but never denying our satisfaction in the ensuing montage, cutting off beautiful art-pop choruses with bombastic beat drops. Melodies glitch in and out of being recognizable, cycling through variations like déjà vu. Darklife is surrealism tempered with sincerity, resulting in an ambitious sense of grandeur that outshines their vaporware mixtape roots. – Forrest James
Listen/Buy: Bandcamp
---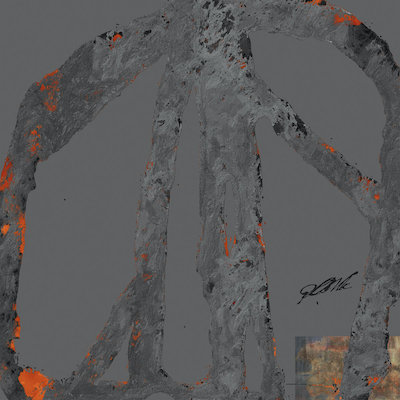 Huerco S. – Plonk
Kansas-born producer Brian Leeds developed a cult following on the strength of his stunning 2016 album For Those of Who You Have Never (And Also Those Who Have), which made the arrival of his first album in six years all the more momentous. A set of ambient techno, light on the kick, Plonk lands with just the slightest bit more impact, not so much thumping but lightly pulsing with life and electricity. Each track on the album is titled "Plonk," followed by a Roman numeral, and though it's not exactly one extended piece, they all feel connected by a misty atmosphere and a hazy sense of corporeality, less druggy than dreamlike. It's perhaps technically a dance album, but I'd be curious as to what kind of fascinating shapes one would make while hearing this. – Jeff Terich
Listen/Buy: Bandcamp
---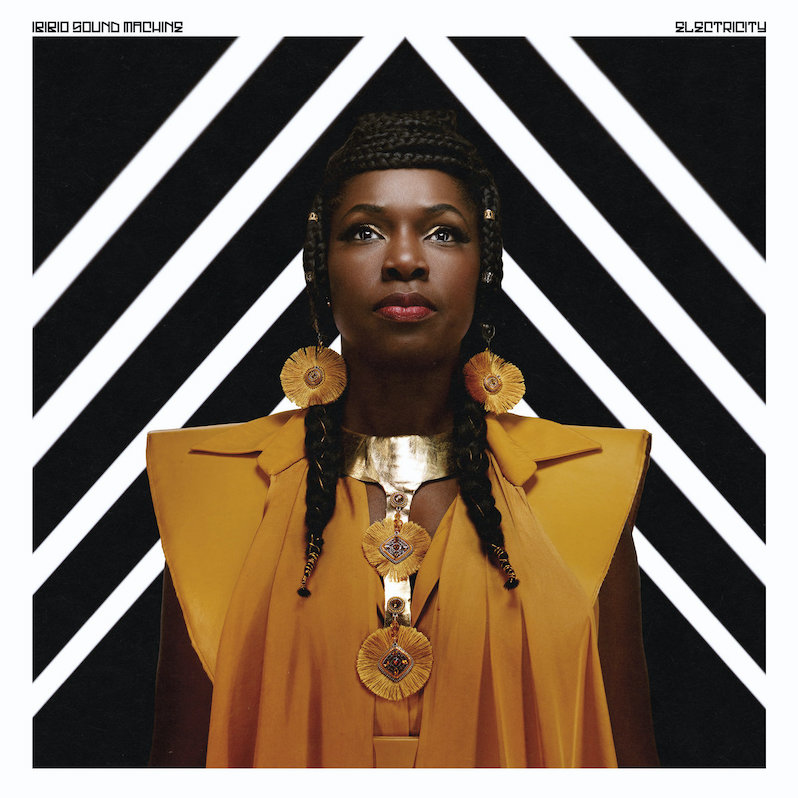 Ibibio Sound Machine – Electricity
Over the course of their career, London's Ibibio Sound Machine have operated within a vibrant intersection between Nigerian highlife and Afrobeat and contemporary electronic pop music, gradually leaning heavier on the latter in their more recent offerings. Electricity, true to its name, is their most outwardly electronic release, in part due to the presence of producers Hot Chip, whose ecstatic presence is palpable on moments like the title track and "All That You Want." But these are also simply Ibibio Sound Machine's most magnetic songs to date, elastic in their groove and thunderous in their thump. – Jeff Terich
Listen/Buy: Bandcamp | Merchbar (vinyl)
---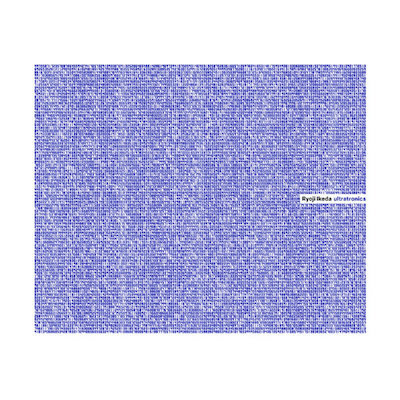 Ryoji Ikeda – ultratronics
The king of the avant-garde and ultra-minimalist returns. Here, his approach to noise-driven techno remains but, unlike previous works like Test Pattern, he decides to make his compositions more immediately legible to those not primed on the cutting edge. The result: a driving set of industrial- and hip-hop-led pieces that, if you squint, you can almost imagine clipping. style verses paired with them. Ikeda has always been a master, but ultratonics feels like the record that may make this fact plainly apparent to all as opposed to the elect elite few. A killer crossover record. – Langdon Hickman
Listen/Buy: Bandcamp
---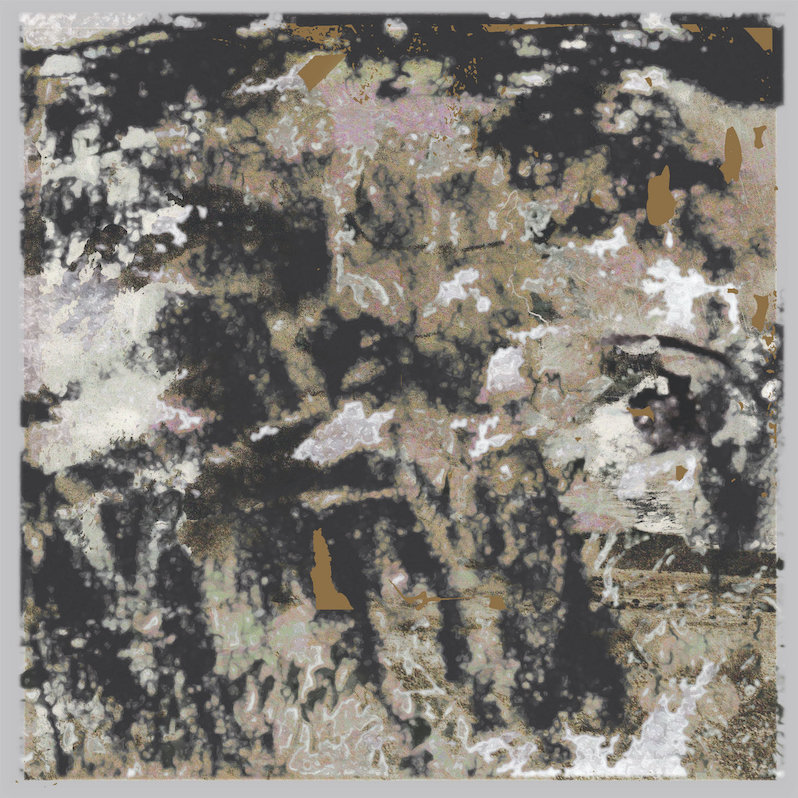 Loraine James – Building Something Beautiful for Me
Building Something Beautiful for Me arose out of an unusual concept: Phantom Limb asked London producer Loraine James to create an album inspired by the late composer Julius Eastman. But in response, James admitted that she actually wasn't familiar with his work, and in the process of delving into the project, became more convinced that Eastman, a Black queer artist and composer who died at age 49, had been for too long excluded from the avant garde canon. James crafts pieces in dialogue with material from Eastman's archives ("Femenine," "Crazy N*gger") in a work that's as much about his work itself as it is the emotional act of its discovery—a deeply moving set of electronic music that opens up an entire world of pieces to discover while offering a beautiful counterpart for the here and now. – Jeff Terich
Listen/Buy: Bandcamp | Merchbar (vinyl)
---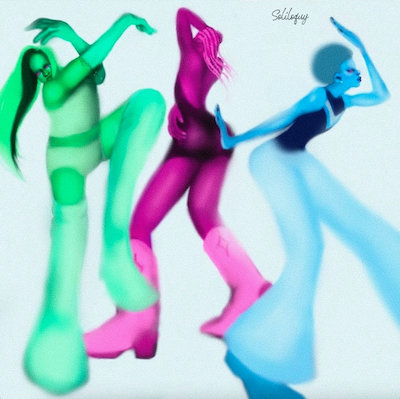 Anysia Kim – Soliloquy
Anysia Kym's Soliloquy EP is a brilliant fusion of hip hop, breakcore, dance music and more. The drummer/producer/songwriter's singular approach to genre fusion is wildly captivating and her new EP is a marvelous whirlwind listen. "temperature check" plays like Soliloquy's break beat anteroom while "Lovelove love (outro)" tenderly escorts listeners out the backdoor with whirring, pitch-shifted samples and trickling synth loops. Sprinkled with features from DIY rap staples Semiratruth, Niontay, and MIKE, Kym's latest matches the styles of her collaborators without sacrificing the cohesive vision at hand. But since there are so many elements in Anysia Kym's vision, it's hard not to do a double take and hit repeat on the wildly eclectic sub-15-minute jaunt. Soliloquy is part sound art, part beat tape, part experimental dance set, and nothing short of visionary. – Patrick Pilch
Listen/Buy: Bandcamp
---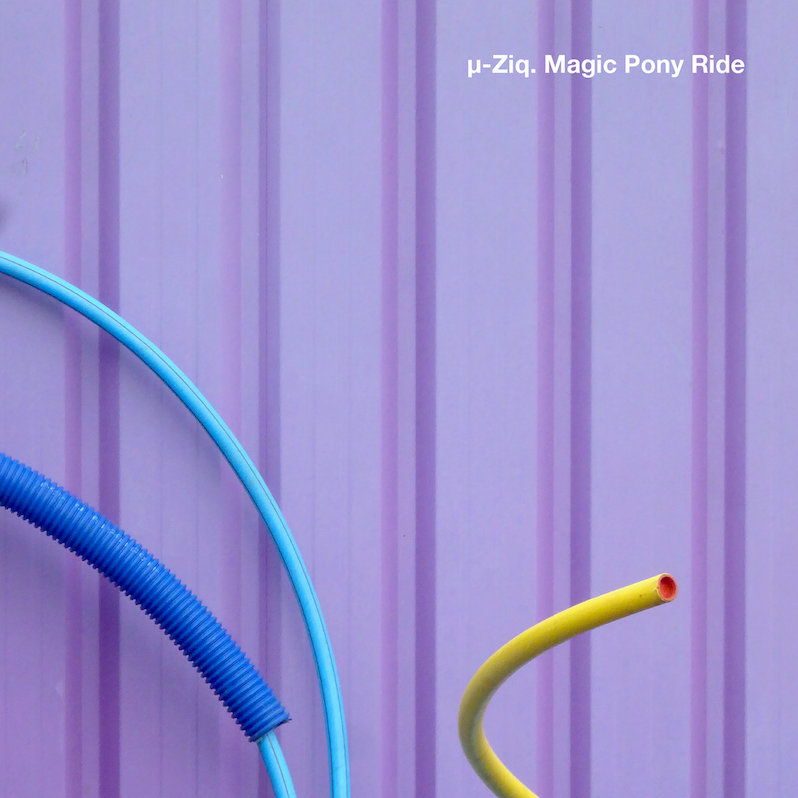 µ-Ziq – Magic Pony Ride
For electronica fans of a certain age there's something oddly comforting about a release like Magic Pony Ride. μ-Ziq, the best known nom de boards of Planet Mu leader Mike Paradinas, travels the Bifröst to bring back across the musical universe both the tradition of drum & bass and his own weird-ass variations on that theme. A homecoming to label and genre after almost a decade, μ-Ziq reminds us what a master he could be at watering jungle's funkiest roots ("Turquoise Hyperfizz"), harvesting its most fascinating blooms (in the title track), and cultivating curious offshoots and hybrids ("Shulem's Theme," "Brown Chaos"). In a world full of trap-this and hyper-that, sometimes the old school offers the freshest air. – Adam Blyweiss
Listen/Buy: Bandcamp | Merchbar (vinyl)
---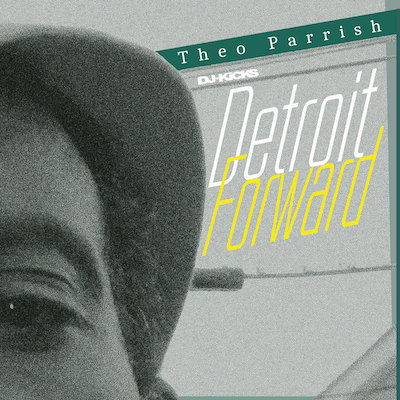 Theo Parrish – DJ-Kicks: Detroit Forward
It was the Kemistry & Storm Mix from 1999 that caught my attention and, as a result, set or perhaps complimented a certain vibe going on in San Francisco at the time with drum & bass. Most people loved it, some hated it, but it was in everyone's conversations. I tried to keep an ear out for what the DJ-Kicks series would do next from then on.
While I've enjoyed some recent selections—Jayda G, Dam-Funk, Laurel Halo, Kamaal Williams and this spring's DJ Cinthie—I've also been harshly critical. Less pale Dieter dudes and more people who look and sound like the rest of the world. The Theo Parrish DJ-Kicks: Detroit Forward edition, which includes contributions from artists such as Ian Fink, Whodat, and De'Sean Jones, is a glorious celebration of the electronic music happening in Detroit right now.
It sounds like a Theo Parrish mix. If you're a fan, you're aware that he gets down on NTS for daytime sun-up to sundown sets that are moody, reflective, sweaty, and dusty vinyl soulful. However, for this platform, he commissioned mostly local artists. Why? It's right there in the title. "Detroit Forward," with a constant emphasis on, we're still doing IT in the D and don't forget about it. Detroit's contributions to the foundation of electronic dance music, a thriving mega-genre with $4.5 billion in revenue last year alone, are enormous. Here's your two-hour reminder. – John-Paul Shiver
Listen/Buy: Bandcamp | Merchbar (vinyl)
---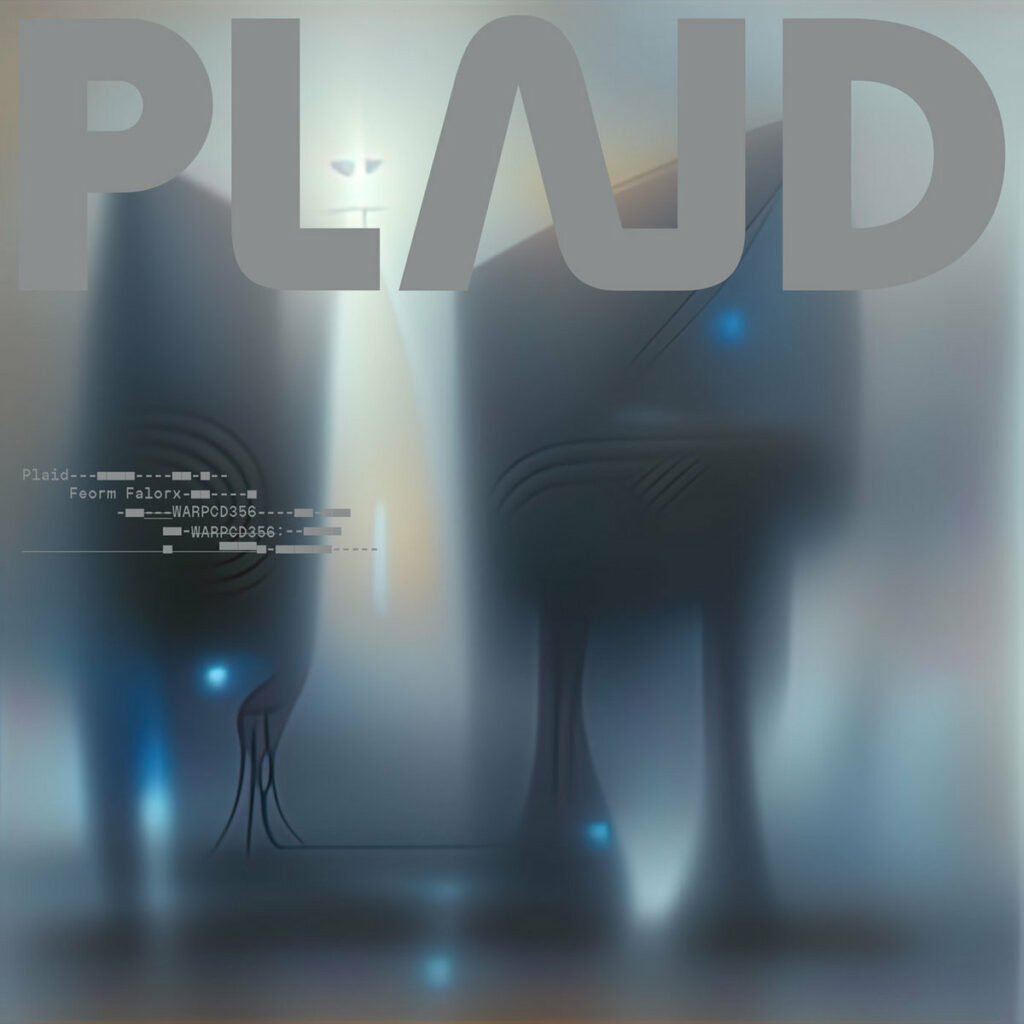 Plaid – Feorm Falorx
Longtime residents of London and the Warp label, Andy Turner and Ed Handley's 11th album is allegedly an approximation of a live set they performed as beings of light at the Feorm festival on the planet Falorx. Smothering sci-fi nonsense notwithstanding, Feorm Falorx actually sounds the least like the dense IDM Plaid are best known for. It rests on more traditional or pop electronica conceits ranging from '80s-aping R&B to the edge of big beat and even into the LARPing synthwave of Stranger Things and such. Cut through with warm keyboards and glittering rhythms, it has much in common with the techno songcraft of contemporaries like Orbital. This is an album light on message, so the medium has to work twice as hard. It succeeds, madly. – Adam Blyweiss
Listen/Buy: Bandcamp
---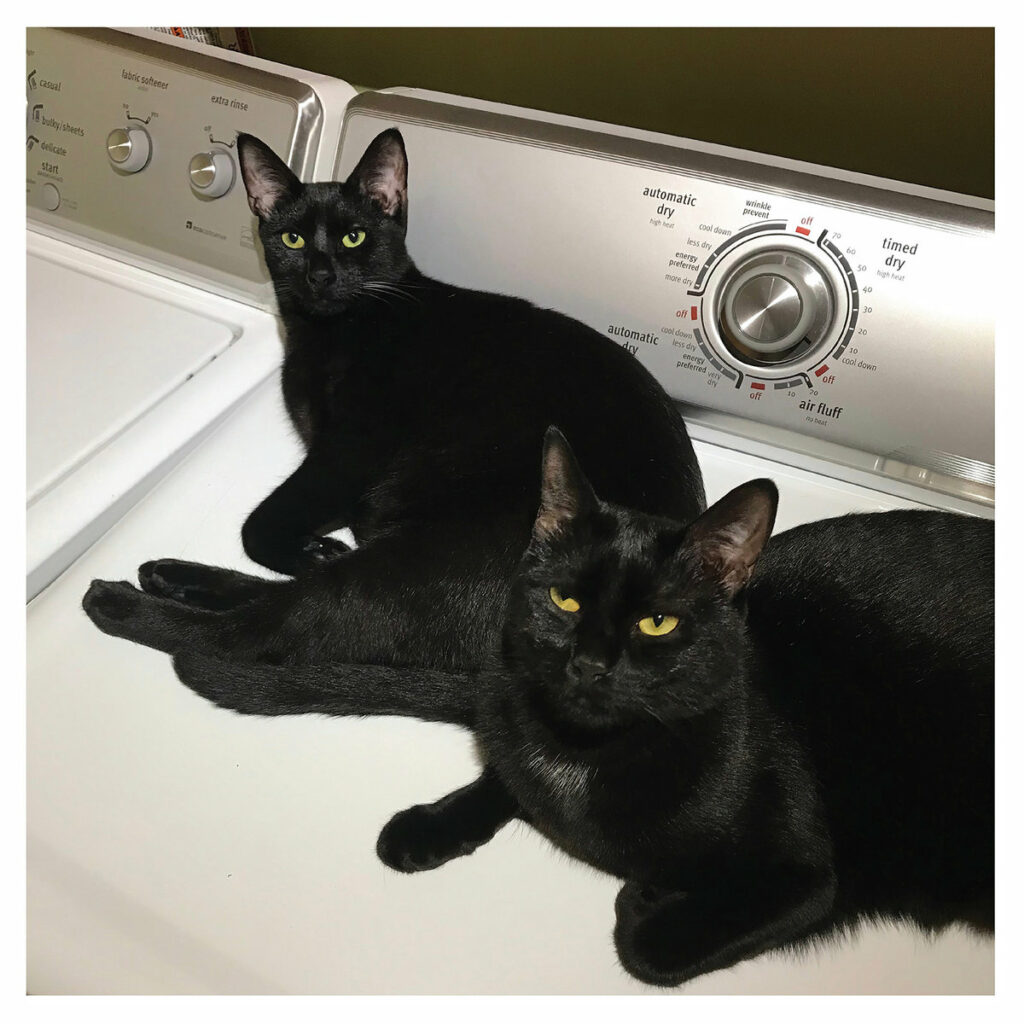 Sam Prekop and John McEntire – Sons Of
Sam Prekop and John McEntire have a long history of working together in the jazz-influenced indie pop group The Sea and Cake, but the two Chicago musicians' latest project falls far outside the expectations of that project or, for that matter, Prekop's solo work. Sons Of, instead, finds the two artists collaborating on lengthy, side-long pieces of ambient techno that variously nod to early Aphex Twin and The Field. Sons Of isn't an album that aims for dancefloor intensity but the pulse here is stronger and more physical than you might expect—both artists have dabbled in progressive electronic and glitch material before, but this is the first time either have dialed in BPMs that feel like they live outside the laptop. The friendship and chemistry between these two musicians remains palpable even when they change their M.O., the joy and warmth of these pieces radiating through their modular synth arpeggios and mesmerizing pulses. – Jeff Terich
Listen/Buy: Bandcamp
---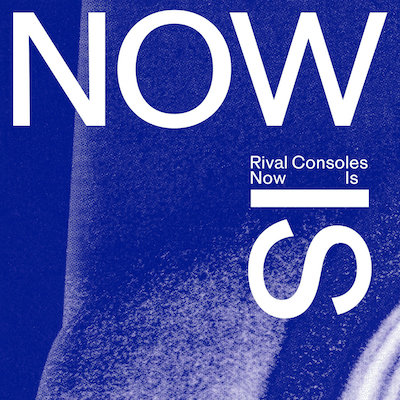 Rival Consoles – Now Is
London producer Ryan Lee West had his music appear in an unusual forum when it scored the novel performance of supermodel Bella Hadid having a dress literally sprayed onto her body in a runway show. Yet given that his music feels sleekly futuristic in itself, the pairing seems only natural in hindsight. His seventh album Now Is pulses without leaning too heavy on kickdrum, his arpeggiating synthesizers rhythmically looping and shifting into a harmonious landscape of dark horizons pocked with neon lights. Razor-sharp slices of bass cut through the IDM twinkle of "World Turns," while "Eventually" unfolds into an epic scope that feels cinematic and panoramic, a frontier that exists beyond the modular rack, the club, or even the runway. – Jeff Terich
Listen/Buy: Bandcamp | Merchbar (vinyl)
---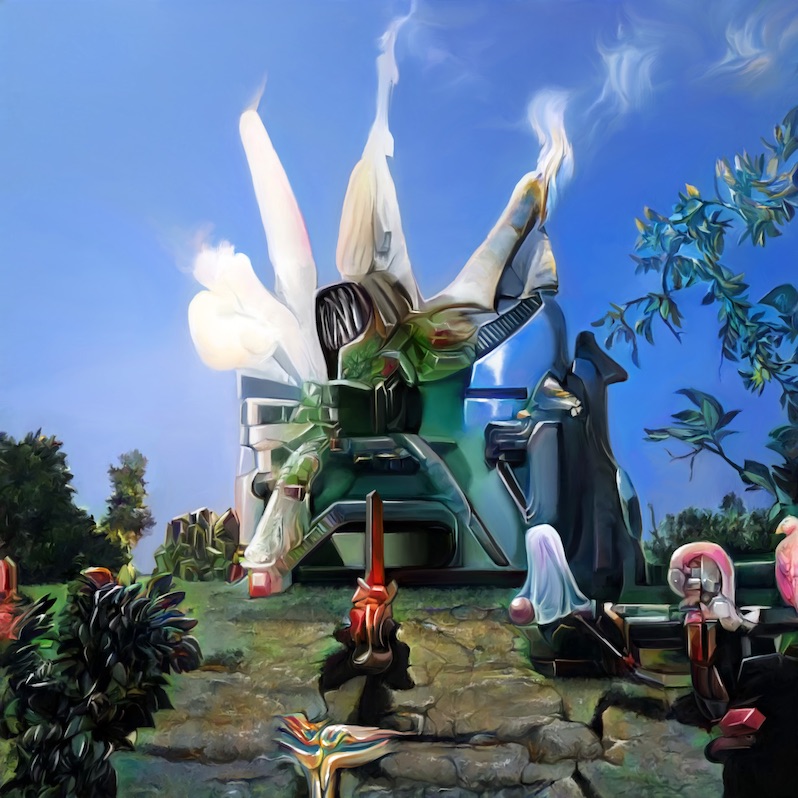 Röyksopp – Profound Mysteries I-III
How do you return from hiatus? With three volumes of new music, of course. Thankfully, we here at Treble are patient types and fans of these kinds of encyclopedic works of musical intent. Our appreciation of the three hours of material on Profound Mysteries are comparable to our similar feelings regarding Matmos' The Consuming Flame, a record that over a similar span of time seeks to catalog all the varying threads and intents of its constituent duo. Here, tears flow like wine; their emotionalist verve cuts through whether they lean toward more ambient or more dancefloor driven material. All the better. – Langdon Hickman
Listen/Buy: Bandcamp | Merchbar (vinyl)
---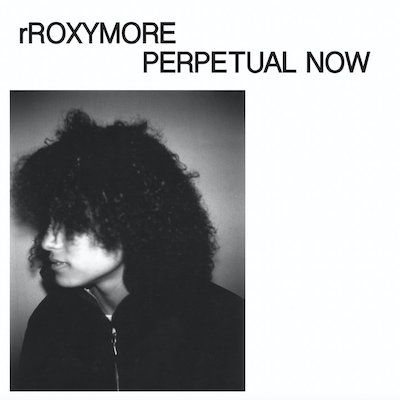 rRoxymore – Perpetual Now
French-born, Berlin-based Hermione Frank's follow-up to her mystically wobbly debut Face to Phase strips techno and IDM back to its barest elements. Across four lengthy tracks, the expert knob twiddler thrives on pure atmosphere, crafting worlds from the mere suggestion of a hook. These tracks ooze and crawl and creep and whisper, bangers with lunar gravity and enveloping clouds of dust. It's what I imagine ambient music growing limbs and becoming sentient might sound like. – Jeff Terich
Listen/Buy: Bandcamp | Merchbar (vinyl)
---
The Soft Pink Truth – Is It Going to Get Any Deeper Than This?
Named after a question asked during a friend's DJ set, Is it Going to Get Any Deeper Than This? finds Matmos cofounder Drew Daniel doubling down on The Soft Pink Truth's warm, indulgent strain of transcendent disco. The latest record from the Baltimore sound artist builds on the meditative groove of 2020's Shall We Go On Sinning So That Grace May Increase? by leaning into spiraling, rug-cutting moments on marathon cuts like "Deeper" and "Sunwash." Drew's latest is palpably rich, a quicksand record best sunk into with a listener's open and focused intent. It's best to get lost before the upbeat disco fizz of "Wanna Know," "Moodswing," and "La Joie Devant La Mort" chase you back to the dance floor, and Drew's charming combinations of urgent, funk-laden strings and cricket chirp beat ticks will keep listeners hitting repeat. The Soft Pink Truth's sultry house is a remarkably relaxing take on dance music, and Deeper Than This? offers ten awfully convincing arguments to move. – Patrick Pilch
Listen/Buy: Bandcamp | Merchbar (vinyl)
---
Treble is supported by its patrons. Become a member of our Patreon, get access to subscriber benefits. and help an independent media outlet continue delivering articles like these.