The most anticipated albums of spring 2015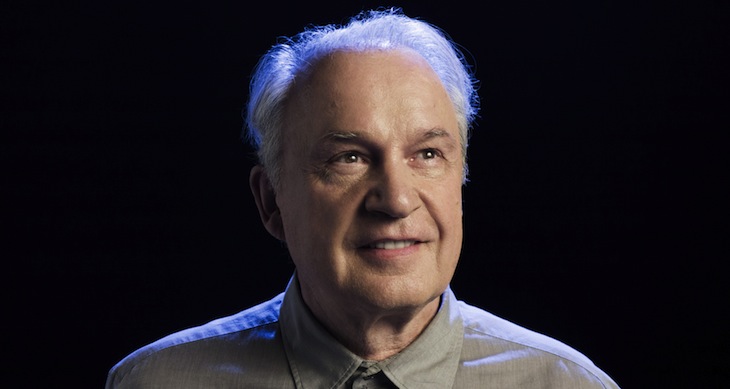 Now that we've made official our Top 50 Albums of 2014, we're just about ready to close the book on the year. But now we're ready to push forward and get into the most exciting part of any year: Looking ahead to new music on the horizon. There are lots of rumblings about new albums potentially coming out in 2015, a lot of which are unsubstantiated and based on speculation, though an artist can always surprise you. After all, D'Angelo finally released a new album after almost 15 years. But we've lined up 20 albums that are definitely on the release schedule (and some that are almost there) for winter and spring. Here are our most anticipated albums of spring 2015.
---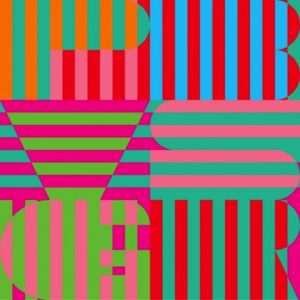 Panda Bear – Panda Bear Meets the Grim Reaper
(Domino; Jan. 13)
Panda Bear's 2011 album Tomboy was a fine follow-up to Noah Lennox's breakthrough solo effort Person Pitch, but it also felt familiar in a way. "Mr. Noah," the first single from Lennox's next album Panda Bear Meets the Grim Reaper, is a trip into some foreign territory. It's noisy and messy, and it stomps with a solid, if unconventional rock beat. It kind of kicks ass, and that's not something you can often say about Lennox's music. Transcendent? Beautiful? Sure. But ass-kicking? This might be a first, but you'll hear no arguments from us. Plug into that Marshall stack and blow us away, Noah.
---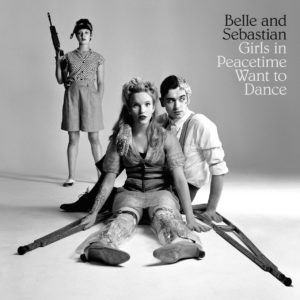 Belle and Sebastian – Girls in Peacetime Want to Dance
(Matador; Jan. 20)
Earlier this year I assembled a playlist — or Greatest Hits collection, if you prefer — of the best Belle and Sebastian songs, and found that narrowing it down to a digestible CD-length package (arbitrary, I know) was pretty difficult. The Glasgow group has more great songs in their catalog than they can fit in a live setlist, and their electronics-heavy, disco-stomp new single "The Party Line" is yet another example of the kind of eclectic pop songwriting Belle and Sebastian are capable of. It's been more than four years since they released Write About Love, and we've had plenty of time to digest it; we're ready for this one.
---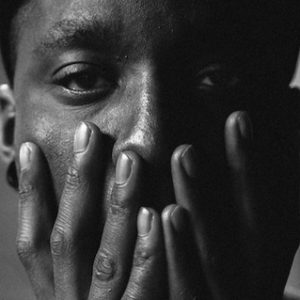 Petite Noir – The King of Anxiety
(Domino; Jan. 20)
In 2012, South Africa-based Yannick Ilunga made a stunning debut as Petite Noir with the single "Till We Ghosts," which balanced a dreamy pop sound with his deep and soulful croon. In 2013 he followed that up with another single, "Noirse," but since then it's been a bit quiet on the Petite Noir front. That's changing in 2015; he's got a new label — Domino — and will drop his first proper EP, which will feature that great first track, "Till We Ghosts," along with four new gems. He's an artist that we've been watching for a few years now, and if you haven't been paying attention yet, now's a good time to start.
---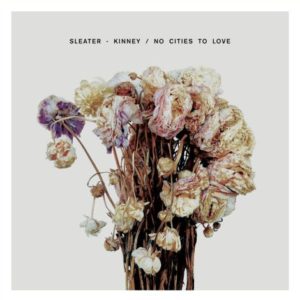 Sleater-Kinney – No Cities to Love
(Sub Pop; Jan. 20)
Not all albums are anticipated equally; it's probably no exaggeration to say that this is the album at the top of most Treble staffers' wishlists for the past decade. When Sleater-Kinney took a final-for-now bow in 2006 after the previous year's The Woods, it left a significant void. Few headlining indie rock bands since have rocked quite as hard, and when the Portland trio unleashed "Bury Our Friends" — their first single in nine years — they set another new, impossibly high bar for contemporaries and new contenders to measure up to. We're not necessarily saying that the Album of 2015 is being released three weeks into the year. But we're not not saying that, either.
---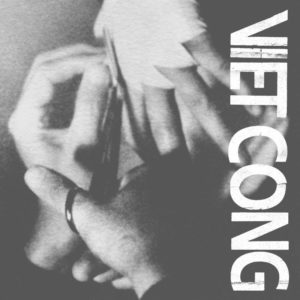 Viet Cong – Viet Cong
(Jagjaguwar/Flemish Eye; Jan. 20)
Calgary noise-pop outfit made a pair of excellent records (including 2010's Public Strain) before ending amid some onstage flameouts and the untimely death of guitarist Chris Reimer, but two of that band's members — Matthew Flegel and Mike Wallace — returned to the stage and studio with the similarly noisy, yet more accessible Viet Cong. Their self-titled cassette made for an impressive introduction, but even more powerful was their late-2014 single "Continental Shelf," which found them blending some dense shoegaze textures with a bright, infectious pop core and some classic touches of psychedelia. It's a promising introduction to one of the year's first great albums.
---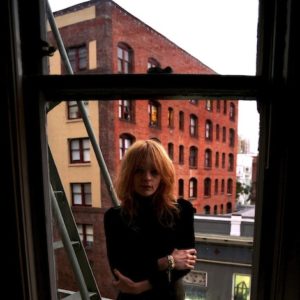 Jessica Pratt – On Your Own Love Again
(Drag City; Jan. 27)
First thing's first: If you haven't listened to Jessica Pratt's gorgeous, self-titled debut album from 2012, go back and do that right now. Once you've caught up, you'll be adequately prepared for the gentle beauty her sophomore album promises. Early indications are that Pratt's stripped-down setup hasn't changed all that much; new songs "I've Got a Feeling" and "Back, Baby" are just as haunting and spare as any of the beautiful standouts from her debut, if perhaps a little stronger. There's always going to be something enchanting about a stunning voice and an acoustic guitar, and Pratt's update of that combo is no exception.
---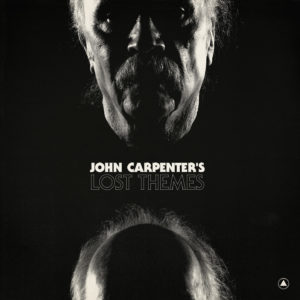 John Carpenter – Lost Themes
(Sacred Bones; Feb. 3)
John Carpenter is a man of many talents — director, screenwriter, and composer of at least 17 unique film scores (all his own films, of course). Lost Themes, however, is the first studio album from the director to have no direct connection to any of his films. It's also his first for renowned indie label Sacred Bones, which is a label known for releasing records by goth, darkwave, post-punk and industrial acts, as well as the occasional foray into film soundtracks, like their reissue of the Eraserhead soundtrack on vinyl. So pairing one of America's most reliably shadowy imprints with the master of the macabre seems like a natural fit.
---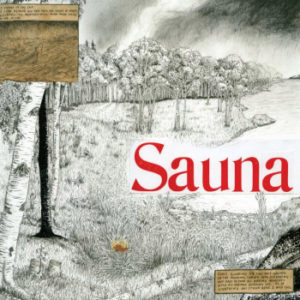 Mount Eerie – Sauna
(P.W. Elverum and Sun; Feb. 3)
Phil Elverum has come a long way from the lo-fi psych-folk of The Microphones' The Glow Part Two. He's released a black metal album, a pair of nature-themed ambient pop records, and even an electronic re-interpretation of those songs with Auto-Tune. And in 2015, he's pursuing a new concept album about "vikings and zen and real life." Not sure what that means, but the teaser video for the album has some droning organ tones that sound like they're going to erupt into another black metal exercise. Whatever he has planned, it's bound to be interesting.
---
Sumac – The Deal
(Profound Lore; Feb. 3)
Considering 2014 had its share of disappointments and underwhelming albums in terms of metal, there's good reason — if not misplaced hope — to believe 2015 will be stronger in terms of bringing the heavy goods. There's talk of Baroness and Deafheaven releasing new music, which would go a long way toward making it a great year for metal, but let's not overlook Sumac, the new band featuring Isis' Aaron Turner and Baptists' Nick Yacyshyn. New track "Thorn in the Lion's Paw" has more than a touch of Turner's old band's epic grandeur, with a good share of ugliness and sludge to push it a bit further over the edge. These metal vets have something interesting to share — let's see how gnarly it gets.
---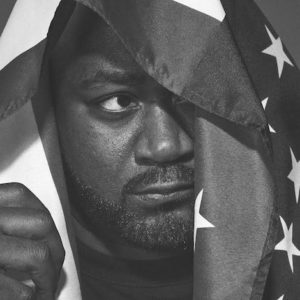 BadBadNotGood and Ghostface Killah – Sour Soul
(Lex; Feb. 17)
It's been a while since Ghostface Killah dropped a stone-cold classic, though he's certainly had a pretty solid run of late, if nothing that matches Supreme Clientele. But there's a lot of promise in his new collaboration with Toronto experimental jazz outfit BadBadNotGood. Their most recent album III proved a next-level release for the group, and here, they're combining their deft instrumental abilities with a veteran emcee of the highest order. First single "Gunshowers" hits hard, but with a laid-back, Spaghetti western motif that maintains its cool. It's the simultaneous sound of coming of age and aging gracefully.
---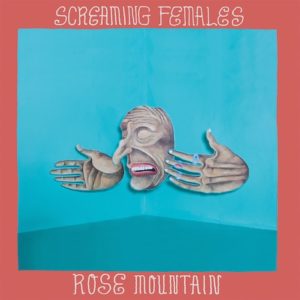 Screaming Females – Rose Mountain
(Don Giovanni; Feb. 24)
One of the great joys in life is witnessing Marissa Paternoster's superhuman guitar playing when the band performs live. But it's always in the service of the song — she's more about shredding for the sake of a great tune than for itself. And "Ripe," the new single from the group's Matt Bayles-produced new album Rose Mountain, is a fine example of that. She unleashes some six-string dynamite in a punk tune that sounds curiously like a female-fronted Mastodon (note the producer). The metal releases of 2015 are still coming into focus, but this might well end up one of the heaviest albums of the year regardless.
---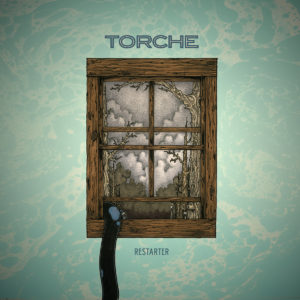 Torche – Restarter
(Relapse; Feb. 24)
Nobody's better at making concise, fun and crunchy metal records than Miami's Torche. And they always do it with a heavy dose of pop hooks at that. Their 2012 album Harmonicraft was really just a super-heavy rock record, though with the move to Relapse Records, Torche is descending a little bit deeper back into sludge territory, and it suits them well. New track "Minions" is plenty melodic, but moves slowly and hits with the impact of Thor's hammer. Not to worry though — fans of Torche's two-minute high-speed rock 'n' roll barn-burners will find plenty of those on this 40-minute set.
---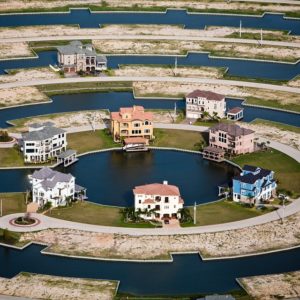 Modest Mouse – Strangers to Ourselves
(Epic; March 3)
Modest Mouse took their sweet time in following up 2007's We Were Dead Before the Ship Even Sank. They released an EP a few years later, but a proper new album has been on the backburner for nearly eight years. Then "Lampshades on Fire" showed up, and all is pretty much forgiven. The band's new single is essentially classic Mouse — wobbly harmonics, heavy and danceable beats, and some manic pessimism on the part of Isaac Brock. This is Modest Mouse alright, and you can count me in for more of where that came from.
---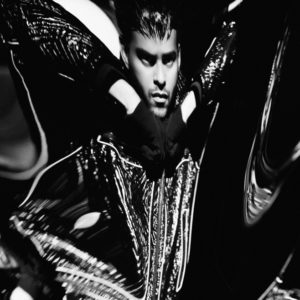 Twin Shadow – Eclipse
(Warner Bros.; March 17)
Following his impressive 4AD release Confess, George Lewis Jr. is making the leap to major label Warner Bros. — once and future home of Prince, an artist that Lewis takes heavy influence. Interestingly enough, however, his new single "Turn Me Up" feels even more like contemporary 4AD, with ethereal synthesizer melodies mirroring those of Grimes or Purity Ring, while Lewis casts some heavy guitar thunder between the open spaces. Twin Shadow has always been on the precipice of something huge, and with Eclipse, he just might make it to that next level.
---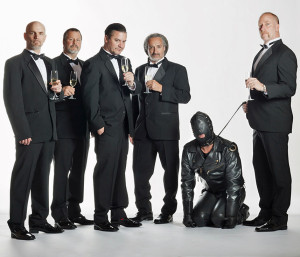 Faith No More – (title tk)
(Reclamation; April)
The past decade has seen more alt-rock reunions than you could fill a dusty polo field with, but the ones doing it right are those whose goal goes well beyond making a quick buck on the festival circuit. Like Faith No More, for instance; the art-metal outfit is finishing up their first full-length album in 18 years, which still doesn't yet have a name. The band has, however, given fans a taste of the album via new song "Motherfucker," which finds Mike Patton & Co. rocking sufficiently hard while remaining admirably weird.
---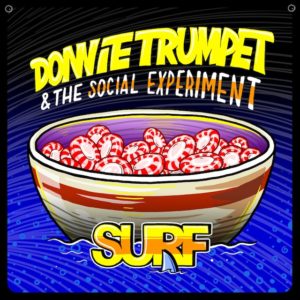 The Social Experiment (feat. Chance the Rapper) – Surf
(tbd)
Chance the Rapper made a hell of a splash at only 20 years old with 2013's Acid Rap — one of our Top 50 Albums of 2013, in case you forgot. The young Chancellor Bennett blended psychedelic aesthetics with a mixture of earnestness and cleverness that could well find him in a similar position as Kendrick Lamar, though he still has lots of room for growth ahead of him. However, he announced its follow-up — with Chicago-based band The Social Experiment — was wrapped up in late 2014, and could very well be released any day now. No sign of it yet, but when it does, we'll see what kind of hip-hop stew Chance can cook up with a live band at his disposal.
---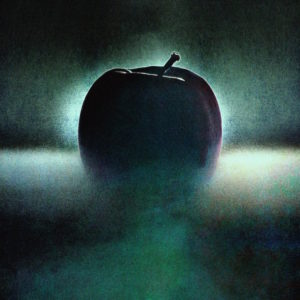 Chromatics – Dear Tommy
(Italians Do It Better; tbd)
Johnny Jewel, the musical architect behind Glass Candy, Chromatics, Symmetry and other various Italians Do It Better projects, works at his own pace. He has a hand in almost everything released by the small label, so nothing is really released until he's ready to pull it off the press. But his most well-known act, Chromatics, just wrapped up their follow-up to 2012's Kill for Love, and it's going to be released "in time for Valentine's Day." One of the tracks on the album, the excellent "Cherry," was previously released on the After Dark 2 compilation, and if that's any indication of the direction of the album, then rethink that box of chocolates and gift this to your sweetheart instead.
---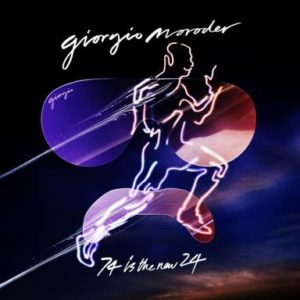 Giorgio Moroder – 74 is the new 24
(RCA; tbd)
Based on the popularity of space-age disco albums in recent years by the likes of Daft Punk and Todd Terje, it's a pretty safe bet to say the world is ready for more new music from disco pioneer Giorgio Moroder. And that's exactly what we're getting; Moroder released new single "74 is the new 24" late this year as a preview to his upcoming album, which will feature vocalists like Charli XCX, Britney Spears, Sia and Kylie Minogue. Given Moroder's history of collaborating with divas who boast big voices and personalities, this sounds like just the disco album that 2015 demanded.
---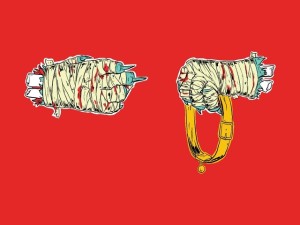 Run the Jewels – Meow the Jewels
(tbd)
File this under: Has to be heard to be believed. Run the Jewels had an undisputably great year, earning Album of the Year accolades from a number of publications, including this one, for their sophomore album Run the Jewels 2. And in the duo's early pre-order stages before the album was released, they teased a joke album concept involving cat remixes. And thanks to a fan's crowdfunding campaign, it's actually happening, and with a whole bunch of insane guests, including Dan the Automator, Prince Paul, Zola Jesus and Portishead's Geoff Barrow, just to name a few. Cats, El-P and Killer Mike, guest stars aplenty — this is going to be epic, one way or another.
---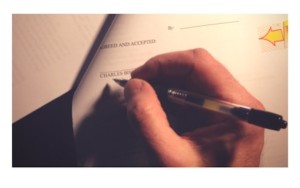 Wrens – (title tk)
(tbd)
The Wrens announced earlier this year that they signed to a new label for the release of their long-awaited follow-up to 2003's The Meadowlands. Then they announced that the album was done, following band member Charles Bissell's pretty terrifying hospital visit over Thanksgiving weekend. And it more or less sounds like they had to just finally step away from it, regardless of whether or not it was perfect. As they tweeted at us "I like to think of it more as 'done' as in 'aban-done-d'". But if you love something, you set it free, right? After 12 years, whatever the new album sounds like, we'll be listening.
You might also like: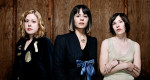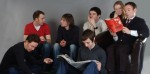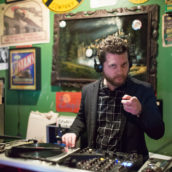 Jeff Terich
Jeff Terich is the founder and editor of Treble. He's been writing about music for 20 years and has been published at American Songwriter, Bandcamp Daily, Reverb, Spin, Stereogum, uDiscoverMusic, VinylMePlease and some others that he's forgetting right now. He's still not tired of it.