Pet Grief: Summer festival fiasco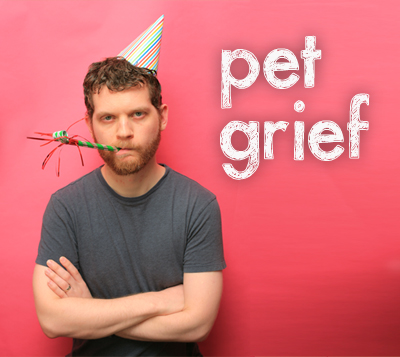 In 2004, I swore to myself I'd never go back to another music festival. But, really, who was I kidding? In just the past five years I've been to five, and I'm far older and less tolerant of the mountain of inconveniences that pile up in dusty, crowded fields. That's what happens when you're faced with a Refused reunion, or the promise of hearing new My Bloody Valentine songs. But after a solid hour of blindly searching for my car in a dirt lot that echoed with the sounds of triggered car alarms, in clothes that should have been washed about four pints of sweat ago, and a wallet emptied by vendors selling $6 bottles of water, I threw in the towel. I didn't care if it was headlined by the good lord himself — or if not Him, Prince — I was no longer interested in seeing live music with 50,000 of my closest friends.
Yeah, I got over it — sort of — though I've never gone back to Coachella, specifically. But it's news to absolutely nobody that the music festival experience can be a serious hindrance to having a good time. Inevitably, you'll be faced with long lines, inclement weather (either swelteringly hot or stormy — take your pick), high-priced vendors, sunburns, dehydration, dust, that whole unfortunate toilet situation, a scarcity of places to stay overnight, time conflicts, that one annoying dude that for some reason you keep running into all day, and the possibility of underwhelming performances. And this is all assuming that the lineup comprises bands you wanted to see in the first place, half of which you'll never get around to seeing. But you paid the $400 to see them, as did everyone else, so you're committed to having a good time. Because that's the one thing that makes the ordeal worth the trouble: A great live performance.
With all of this information out in the open, it's all the more baffling why some potential UK festival-goers would actually sign a petition to remove Kanye West from the Glastonbury Festival 2015 lineup. Whatever your opinions on Kanye West — and everybody has one they can't wait to share, apparently — the man is all about putting on a hell of a show. Everything he does is spectacle, from the way he releases music, to the tours behind them. And if you've, at the very least, watched any of his SNL performances over the past decade, then what you'll see is an artist committed to giving a memorable show. So why, exactly, would you want to remove something that would make the festival experience actually better, rather than worse?
This Kanye West Glastonbury festival fiasco isn't exactly the first of its kind. In 2008, when Jay Z headlined the fest, none other than definitely still relevant rock musician Noel Gallagher claimed that it was "wrong" to have a hip-hop artist headline a festival with a tradition of rock music. The argument is basically that a rock band should take his place, and not that racism is driving this petition — not that those who are criticizing West said they weren't racist — but even if we don't make that leap, it's not a compelling argument. I'm not exactly sure I understand what kind of sanctity there is in preserving a lineup of bands like Jake Bugg, Ed Sheeran, The Kaiser Chiefs, Kasabian, MGMT, The 1975, Amanda Palmer and Manic Street Preachers, who I'm sure are definitely still relevant rock musicians. You could go the whole weekend without seeing anyone who didn't step directly out of a 2006 NME page, if you didn't want to.
The Glastonbury lineup hasn't fully been announced — so far it's just Kanye, Foo Fighters and Lionel Richie. And you know, I'd probably enjoy all three. But if trends in U.S. festivals are to carry over across the Atlantic, then there's a strong possibility it's going to get a lot more boring and predictable further down the lineup. Let's look at the stats: Bonnaroo features Florence and the Machine, Ben Harper, Mumford and Sons, and Billy Joel. Lollapalooza features Florence and the Machine, Sam Smith, Cold War Kids and The Weeknd. And Outside Lands features Mumford and Sons, Ben Harper, Sam Smith, Milky Chance and the Black Keys. There are plenty of great smaller bands playing all three, if you can get close enough to see them, or you can actually make it inside early enough. But it's hard to convince yourself to spend the money on weekend passes, plane tickets, lodging and other expenses for smaller bands you could see closer to home. As much as I absolutely love the new albums by Courtney Barnett, Natalie Prass and Viet Cong, they have a higher likelihood of playing close to home. Elton John or Kendrick Lamar might not.
The point is probably moot if you don't even go to festivals to see live music. If you're there to party, get fucked up and take lots of Instagrams — or get paid $20,000 to show up in branded clothing — then I suppose it really doesn't matter who's playing. And depending on how many of the blue pills you swallowed, anyone on stage is probably going to be morphing into a unicorn before you can form an opinion on the matter. If you are going to festivals for the music, then you obviously committed a lot of time, money and sacrifice of creature comforts to be there. Yeah, a lot of it is going to suck, and by 5 p.m. you're going to seriously question why you even bothered with the damn thing. The least you could do is let Kanye West entertain you. It just might make the experience suck a little less.
You might also like: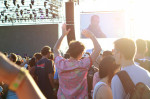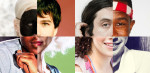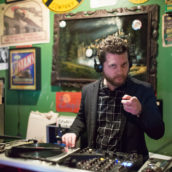 Jeff Terich
Jeff Terich is the founder and editor of Treble. He's been writing about music for 20 years and has been published at American Songwriter, Bandcamp Daily, Reverb, Spin, Stereogum, uDiscoverMusic, VinylMePlease and some others that he's forgetting right now. He's still not tired of it.