Remake/Remodel: Taylor Swift's Red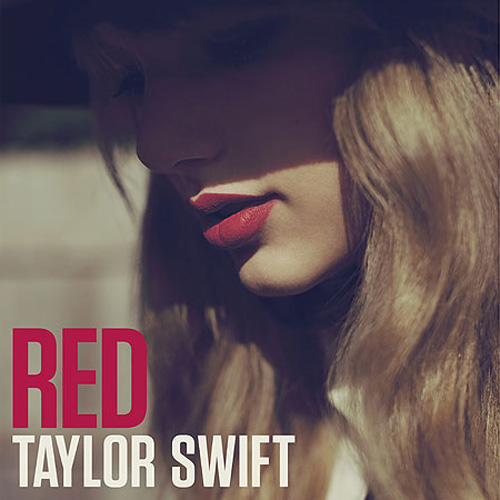 Welcome back to Remake/Remodel, the weekly column in which one of Treble's editors or contributors takes a classic—if imperfect, to our ears—album, and proposes an alternate tracklist in an effort to provide a different, albeit highly enjoyable listening experience. This week, we revisit the overlong and underappreciated Red, Taylor Swift's 2012 crossover album.
Before Taylor Swift became a full-fledged Pop queen, she was a Country princess. We all know this, of course; she was a mega-mega star at 18 with the release of Fearless, and had already breeched the borders of Pop radio. But even then, and even with her follow-up, 2010's Speak Now, she was claimed by the Country music community as one of their own. "You can borrow her," the industry was telling the world, "but you can't have her." In 2012, Swift disappeared into her own chrysalis and underwent a transformation in which she experimented with sounds, beats, techniques and even co-writers. When she emerged in 2014, she gave us 1989, an undeniably dance-heavy Pop album. The larva had transformed into a winged creature, flying far from her familiar birthplace. Red is what happened in that cocoon, and while Red still sold a gajillion albums and garnered accolades and contained a few chart-topping singles, it's also Swift's least cohesive collection of songs. But if we rework the sequence, perhaps we can demonstrate a classic exhibition of transformation and rebirth…
Here's what's gone: First, "I Knew You Were Trouble": I know that there are charts and video views and downloads that prove that there are millions who disagree with me, but this song is entirely out of place on Red. As schizophrenic as the album already is, "Trouble" puts a stop sign in the flow no matter where it is placed. In today's "singles" economy, that may not matter, but if you're looking at listening to the record in one listen, it does. This song would have also done very well on a movie soundtrack, depending on the movie. And "Sad Beautiful Tragic," which is the odd-ballad-out.
And maybe we'll entertain the idea of three more songs better left as bonus tracks. I said in my intro that Red was too long—sixteen songs is too long for any album, especially for an artist who faithfully releases new music every two years. She can't help being prolific nor should she, but there's still something to be said for restraint. Eleven songs is a perfect length. That being said, these songs have merit, and perhaps could be included in a "special edition" or as bonus tracks. "Treacherous" is a slow tune that suffers from a weak chorus, but whose bridge more than makes up for it. "The Last Time," a collaboration with Snow Patrol's Gary Lightbody, is a fine song with a strong melody, but Red didn't need two collaborations, and Sheeran was up-and-coming when this was released. And "Lucky One" is an upbeat tune that was close in feel to "Holy Ground," and I felt that "Holy Ground" fit better.
Here's what the resulting Taylor Swift Red alternate tracklist looks like.
Track one: "Starlight"
There is a stylistic parallel between this song and "Mine," the song that opens Speak Now. That misdirection would serve to ease the listener into a sense of familiarity, leaving them unprepared for what's to come. It's not a huge attention-grabber, as one generally wants lead songs to be, but it has all of the qualities of classic Taylor Swift. It also provides context for the next song:
Track two: "Red"
On the album as it is, this song sparkles as a Pop tune with its driving beat and vocal tricks, but when you listen to it again, you realize it's just an upbeat Country song, and the end result is one of regression. Setting "Red" up with "Starlight" elevates it. The opening banjo is so cliché that it's welcome, and the similes that pervade the lyrics are mainstays of the genre.
Track three: "I Almost Do"
And now it's time for a ballad. What Swift does here is admirable, though. It has all of the elements of one of her classic downers, including introspective lyrics that make you wonder about whom she "almost does" run back to. But there's something different about the sound. Gone are slide guitars, but present is a popping snare that would be at home in a rock arena. The cocoon begins to crack…
Track four: "We Are Never Ever Getting Back Together"
…and burst open. The reaction to this song was one of shock. On the surface, it's a twee pop song replete with "oos" and a talking bridge and an unforgivably singable chorus that's as fun to mimic as it is to hear. But if you take a step back you can still locate the country roots. The stomp. The driving acoustic guitar. It's a step in a different direction, but we're not quite out of Nashville yet.
Track five: "22"
The party continues. If you weren't convinced that I just wanted to hang with my girlfriends and dance with that last song, Swift seems to say, here's a number that is about exactly that. The beats are a bit fancier, the lyrics more overtly hedonistic (with clever touches of introspection – "We're happy, free, confused, and lonely at the same time; it's miserable and magical, oh yeah!") But again, there is a stomp and a twang that Swift cannot free herself of, but she's getting there.
Track six: "All Too Well"
Ballad number two. There's a narrative quality to this song that reveals some newfound maturity. Besides that the lyrics are some of Swift's strongest ("I forget about you long enough to forget why I needed to"), the tune has more in common with Bruce Springsteen's best than with anything found on the Country charts. One could almost add the adjective "rock" to "ballad."
Track seven: "Stay Stay Stay"
As if to say "just kidding," here's one whose aim is clear. Mandolin, banjo, bouncy beat, cute lyrics. "Stay Stay Stay" a crossover between Country and Bluegrass, which isn't much of a crossover at all, but I would slip this here to provide an emotional respite from "All Too Well," and also because it messes with the listener's expectations enough to keep it interesting.
Track eight: "Holy Ground"
Red is finally about to rock in earnest. In this remake, Swift teases the listener with ballads that almost hit hard, but anything upbeat has had an undercurrent, at least, of Country idiom. Here, the pounding drums are not asking for forgiveness or offering excuses. The lyrics come hard and fast, and she trusts her audience to keep up. Bonus: there is a subtle synthesizer sound that is right out of the '80s, perhaps foretelling 1989.
Track nine: "Begin Again"
You might question the inclusion of a straightforward-ish Country ballad at this juncture, considering the points I have made. But following "Holy Ground," "Begin Again" feels ironic and refreshingly so, as if these were the first slide guitars on Red. It doesn't come off as a step back, but rather as an artistic choice on a lovely song about rekindling with a lost love—a beautiful and clever parallel.
Track ten: "State of Grace"
And now we rock. This song was indeed an effective album opener, especially this album. The drum beat is right out of the metal handbook, followed by feedback, followed by an aggressive bass line. It never gets to 11, but it gets to nine where previously she hadn't—or hadn't needed to—broached seven. In the reordered track list, the entire album has been building to this moment, taking two steps forward and one step back until it bursts into a sprint.
Track eleven: "Everything Has Changed"
There are many ways to end an album, and one way is to use the last song to clear the rubble. "Everything Has Changed," in which Swift pairs with her pet leprechaun Ed Sheeran, is a not very deep, not very challenging tune that, placed at the end of Red, feels like Swift playing whatever the hell she wants because she earned it, and she wants to just play her guitar with her friend, thank you very much.
And there you have Red, Taylor Swift's transition album, reordered to highlight her metamorphosis from Country caterpillar to bad-ass butterfly.
You might also like: