Treble's 50 favorite bassists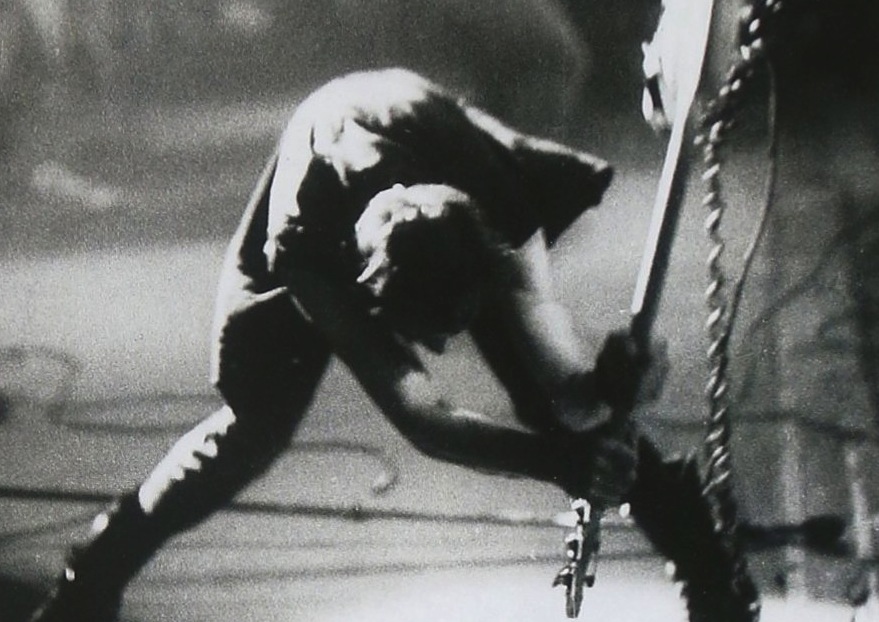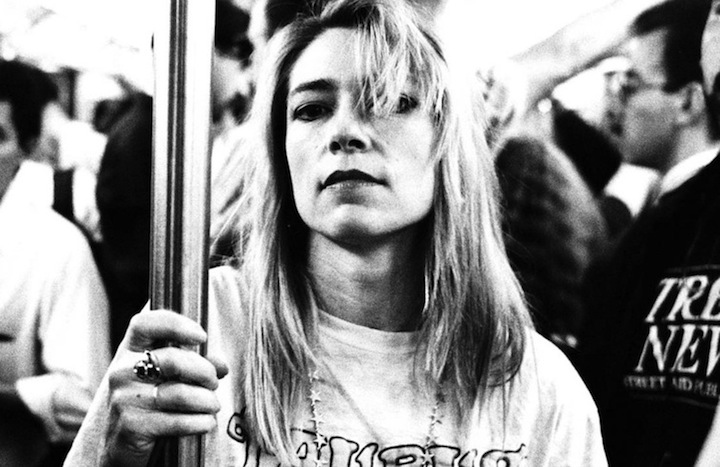 10. Kim Gordon
Technically speaking, Kim Gordon is a multi-instrumentalist. In her band Body/Head as well as on the last handful of Sonic Youth albums, Gordon swapped out the rhythmic pounding of bass for more ethereal melodic sounds via guitar. For that matter, Gordon is as much a vocalist and poet as anything else, having lent her voice to roughly 40 percent of Sonic Youth's material during their 30 years together. As a bass player, though, Gordon's presence is an undeniable one. From the band's genesis as progenitors of accessibly noisy no wave fuckery, she played heavy, dropping some terrifyingly thunderous notes on early highlights like "Death Valley '69," only to evolve into a more radio-friendly player with a knack for buttery rhythmic groove on singles like "Dirty Boots" less than a decade later. Certain bassists earn their due by signature sounds and inimitable techniques. With Gordon, it's more about versatility and her ability to go somewhere new with each phase of the band's career. There's never any doubt that you're hearing Gordon's playing, it's just not always obvious why. – Jeff Terich
Watch/listen: Sonic Youth – "Kool Thing"; Sonic Youth – "Death Valley '69"
9. Tina Weymouth
Growing up, Martina (Tina) Weymouth spent her childhood traveling around the world with her parents. Her mother was born in France, and her father was a U.S. Naval officer, a job that would require frequent relocations all over the globe. As a result, Tina would never form lasting relationships, causing her to become painfully shy in her youth. It wasn't until she lived in Manhattan with her brother in the early '70s would she begin to open up. After applying to Rhode Island School of Design, her transformative journey as an artist would find Weymouth starting a band with her studio mate Chris Frantz, whom she quickly started dating.
Frantz played drums in a band called The Artistics with guitarist and singer David Byrne. The three would move to New York City and form Talking Heads after Weymouth would teach herself the bass in just a few months. Weymouth's funk-punk fusion pioneered a style of art rock that would influence generations of musicians to come. Talking Heads would chart with bass-heavy hits like "Once in a Lifetime" and "Burning Down the House," but Weymouth's distinct grooves can be most easily heard on "Cities" from 1979's Fear of Music. – Patrick Pilch
Watch/listen: Talking Heads – "Cities"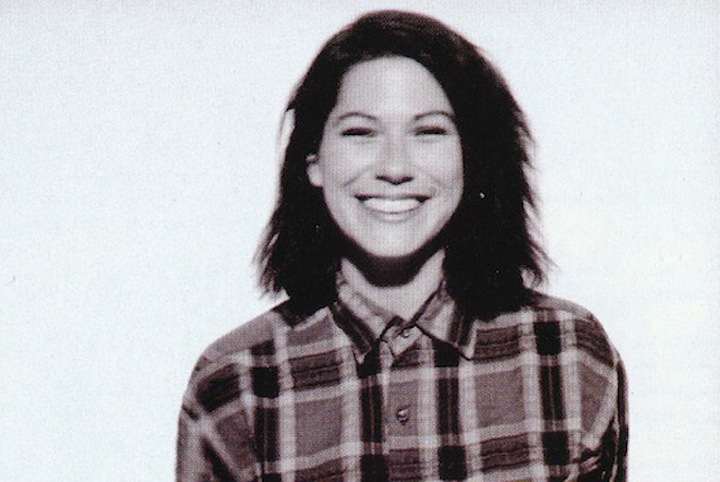 8. Kim Deal
Though she's one of the most iconic bassists in alternative music history, Kim Deal's writing, playing and charisma could not be contained by her Pixies work. Her eventual trajectory culminated in the thrilling and lacerating records of The Breeders, the band she formed with Tanya Donelly from Throwing Muses and later Kim's twin sister Kelley.
From the day she joined Pixies in 1986, responding to an advert for a fan of Hüsker Dü and Peter, Paul and Mary, a marriage of punk and melody has been her trademark. Much like Peter Hook in New Order, her basslines could often be described as the lead instrument, propelling the melodic lead whilst still pinning down the tempo. If that wasn't enough, her vocals on tracks from "Gigantic" to "Velouria" became fundamental to the band's aesthetic.
Her presence in a male-dominated world was also not unnoticed. She was credited on Pixies debut album Come On Pilgrim as Mrs. John Murphy, a sly swipe at the controlling patriarchy. – Max Pilley
Watch/listen: Pixies – "Here Comes Your Man" ; The Breeders – "Cannonball"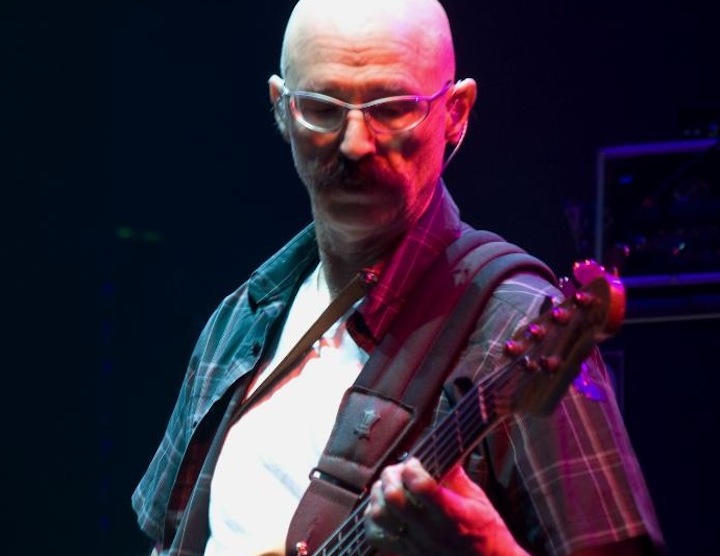 7. Tony Levin
Boston bass player Tony Levin earned his earliest sideman cred with jazz flautist Herbie Mann (if you remember Will Ferrell's exploits from Anchorman, you know the sound) before sessioning on Bob Ezrin-produced albums for Lou Reed and Alice Cooper. Ezrin then introduced Levin to Peter Gabriel, who was just re-entering the music world after leaving Genesis and starting a family. He's been a constant fixture on Gabriel's albums and tours since then, providing wobbly, futuristic lines on electric upright bass and co-inventing "funk fingers" to slap at his instrument like a drum.
Levin also managed to take more session detours with John Lennon, David Bowie and monsters of prog like King Crimson, Yes, and Pink Floyd, as well as put together a catalog of solo work and collaborative band releases. Forty years on, Tony Levin has parlayed one timely connection into status as one of the most killer silent killers in music, his distinctive look, sound, and tools helping him cut an imposing figure out of the normally anonymous context of the backing band. – Adam Blyweiss
Watch/listen: LIquid Tension Experiment – "Acid Rain" ; Peter Gabriel – "Big Time" ; Paul Simon – "50 Ways to Leave Your Lover"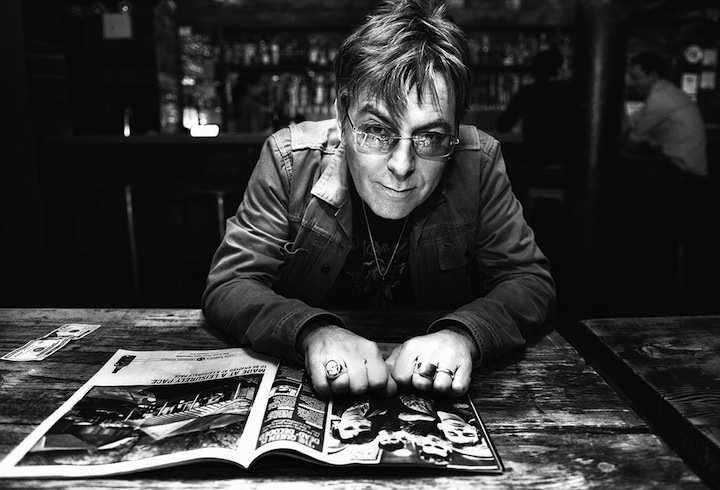 6. Andy Rourke
Regardless of what happens in the five entries you read after this, I'm just going to declare it: Andy Rourke is the greatest bassist ever. The main fact that supports this claim is the fact he played in The Smiths, who are the greatest rock band ever. While Johnny Marr promoted playing distortion-free guitar during a time Eddie Van Halen was masturbating in arenas across the pond, it's Rourke who holds those songs together.
Having played in a Smiths tribute band myself, I can attest to the fact that when you deconstruct their songs and study what each instrument is doing, it's Rourke who worked overtime. It's his rubbery bass lines that give songs like "Girlfriend in a Coma" a dancey bounce. His playing is melodic and complex at the same time, allowing Marr to ring out chords in more unconventional and atmospheric manners than if they had somebody who just kept the bottom end in the pocket. Rourke's bass defines The Smiths as much as Morrissey's voice—that's the highest compliment I can give a musician who is not David Bowie. His playing continues to influence countless indie-rock and post-punk bands with phrasing that's equally melancholic and merry. – Wil Lewellyn
Watch/listen: The Smiths – "Barbarism Begins at Home" ; The Smiths – "This Charming Man" ; The Smiths – "Rusholme Ruffians"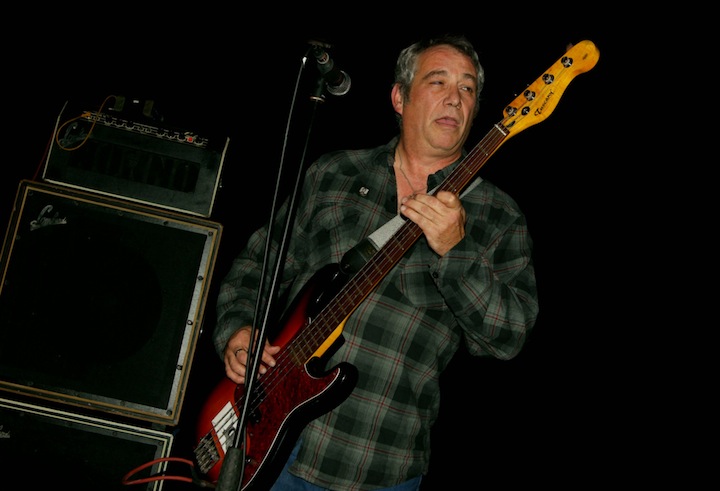 5. Mike Watt
Mike Watt's place in the post-punk narrative is confounding enough that Watt even did a solo album whose title addresses the ambiguity: Ball-Hog or Tugboat? His work with The Minutemen blew up the playbook for punk bass players, calling upon foundational funk runs and spasmodic bursts. His tenure in fIREHOSE, and the above-mentioned album, employed some of that wildness with an appreciative nod to the instrument's traditional anchorage role. His later high-profile work with the Stooges and, this is not a typo, Kelly Clarkson found him in strict service to the song and performer, but was as recognizable a part of the spine as anything else. And then there are Watt's multiple side projects in which he constantly searches for new context. The key to Watt's greatness is his relentless work ethic and dependence on the unknown. He's a nomad who started his trip with a terrific skill set, but still thought there was more he could accomplish. Thurston Moore admired Watt simply because he approached his playing as his "job," a point of view that disarmed arrogance and its gilded trappings. Thirty-five years later he's still on the clock, generating as much interest in his artistic principles as his bass playing. – Paul Pearson
Hear: The Minutemen – "The Glory of Man" ; fIREHOSE – "If'n"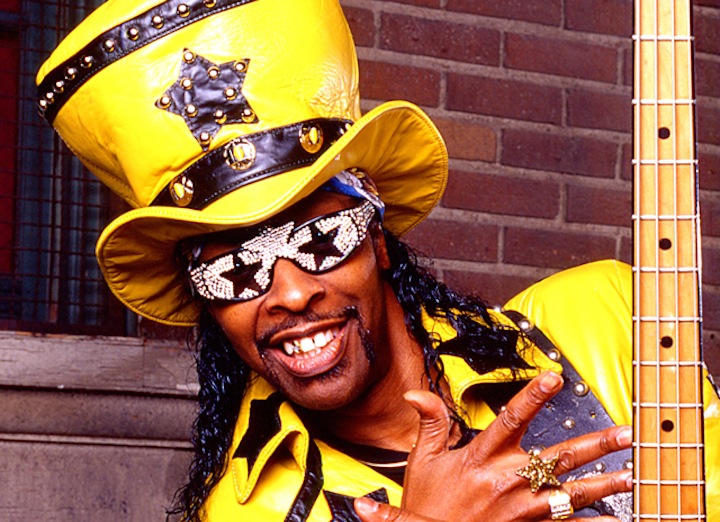 4. Bootsy Collins
The Cincinnati kid was pulled from his band The Pacemakers to serve in James Brown's backup band, the JB's. He only lasted 11 months—Brown was a stickler for neckties and Bootsy wasn't having it—but he laid down the bass for some of the Godfather's most crucial transitional tracks: "Sex Machine," "Super Bad," "Talkin' Loud and Sayin' Nothing." Even after leaving, William Collins preached Brown's all-encompassing philosophy of funk, "The One," when he joined up with George Clinton's Parliament-Funkadelic collective. This makes Bootsy the thread between the two most influential music acts in funk history. Collins showed some of his flash with the JB's, playing along with the groove, content to do the occasional pop when the boss would allow it. But with P-Funk and his solo work Bootsy revolutionized his style: playing quick-swinging fills at both the low end and the octave up, showing great fluidity and bends while not disrupting the force of The One. (There's a reason it's called Bootsy's Rubber Band). Collins interpreted Clinton's code of musical liberation as cleanly and wholly as anyone could have, and by occasionally looking back over his shoulder at the roots of funk he helped write the source code for all future R&B generations. – Paul Pearson
Hear: James Brown – "Talkin' Loud and Sayin' Nothing" ; Parliament – "P-Funk (Wants to Get Funked Up)" ; Bootsy's Rubber Band – "Stretchin' Out (In a Rubber Band)"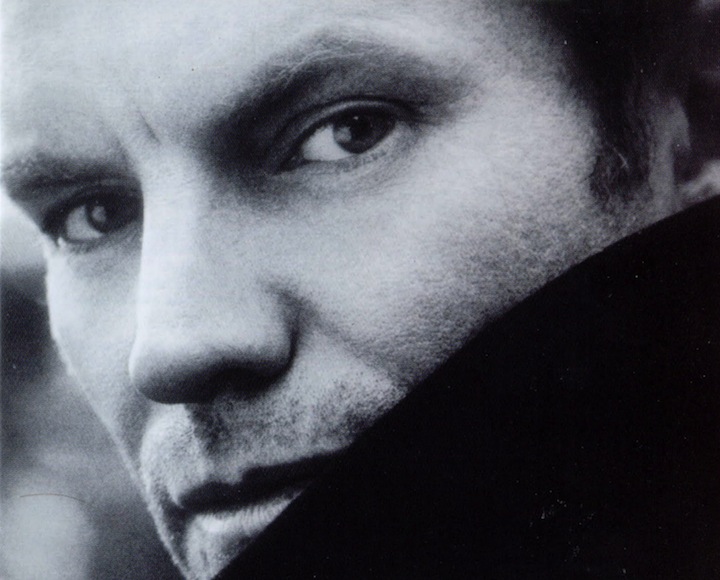 3. Sting
Gordon Matthew Thomas Sumner, better known as Sting, the lead singer, and principal songwriter for The Police from 1977 to 1984. Just as important, though perhaps discussed less, was the fact that he was the band's bass player, providing a rhythmic grounding between Andy Summers' prog-like guitar hooks and Stewart Copeland's dub-on-the-moon drum theatrics—though let's be honest, all three were showboats. While he's received a long list of awards, perhaps Sting's strongest facet is his ability to be so diverse in his musical expressions. This shines through in Police albums Zenyatta Mondatta and Ghost in the Machine, with their clear reggae influences and persistent grooves. He could hold down a solid pulse when he needed to, but when given the opportunity to drive some hard funk in a number like "Demolition Man" or go reggae atmospheric on "Walking on the Moon," Sting showcased his instrumental abilities that go far deeper than the charisma of a frontman. – Virginia Croft
Watch/listen: The Police – "Demolition Man" ; The Police – "Walking on the Moon"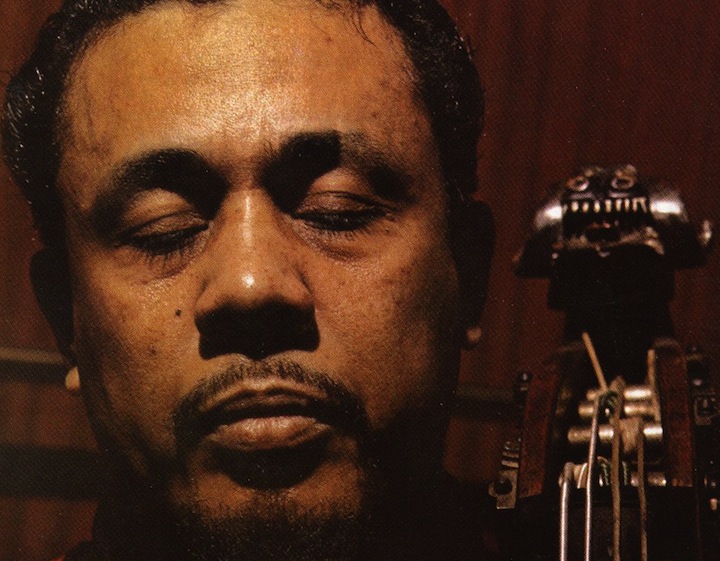 2. Charles Mingus
The most celebrated and influential bassist in jazz, Mingus did as much to forge progress from the hard bop generation into a freer, more improvisational philosophy as anybody. Beginning as a prodigious standup bassist in the 1940s, he earned a reputation touring with Louis Armstrong and Duke Ellington. By the time he was his own bandleader the following decade, he had begun to incorporate his fixation with gospel and blues into his playing. Tracks such as "Better Git It in Your Soul" kept an ear close to the late-'50s changes in popular music as much as it did to classical traditions.
Vintage albums Mingus Ah Um and The Black Saint and the Sinner Lady embraced the so-called "third stream," a hybrid of jazz and classical, composition and improvisation. On Mingus' watch, the bass was no longer a metronomic control, liberating it to the point that it was as capable of exploring and exclaiming as any trumpet or saxophone. He expanded the role of the instrument, insisting that many of his predecessors had been playing within themselves. Indeed, he once memorably condensed this idea, claiming, "I really can't enjoy music if I have to play boom, boom, boom, boom all night." – Max Pilley
Watch/listen: Charles Mingus – "Better Git It in Your Soul" ; Charles Mingus – "Track C – Group Dancers"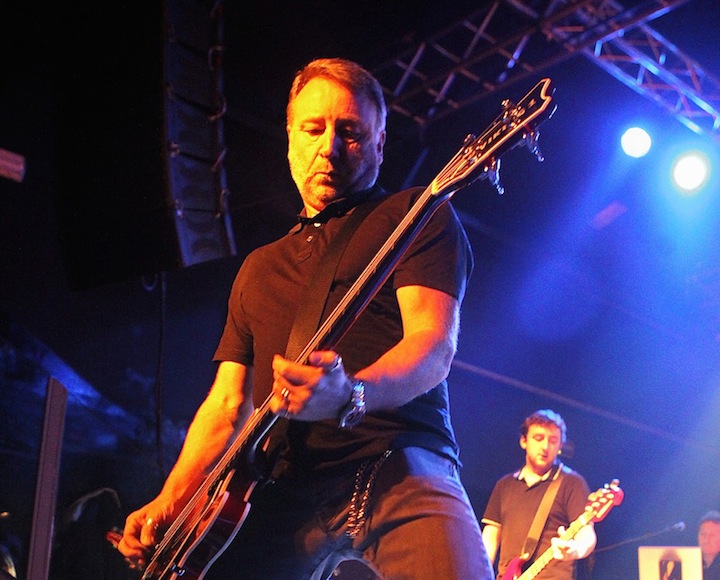 1. Peter Hook
"Transmission," the iconic 1979 single by Manchester post-punks Joy Division, begins with an unmistakable sound: Over a gentle whoosh of synth ephemera, Peter Hook pounds out a staccato two-note bass pattern, laying down a so-simple-it's-genius blueprint that would become the signature sound of post-punk, borrowed countless times by countless artists, an almost foolproof method of building sonic cool.
"Ceremony," the legendary 1981 single by Manchester post-post-punks New Order—originally written when three-quarters of the band comprised Joy Division, likewise begins with an unmistakable sound: Before any other instrument is introduced, Hook plucks a high-on-the-neck pattern that sounds more like a lead melody than a rhythm track, introducing what would become a signature technique that not only set New Order apart but turned the concept of bass playing entirely upside down.
"Age of Consent," the essential 1983 album opener to New Order's Power, Corruption and Lies, like those other two post-punk monoliths also begins with the sound of Peter Hook's bass, and by this point, it wasn't just a unique characteristic of the band's music, it was a defining aspect. As Hook, Bernard Sumner, Stephen Morris and Gillian Gilbert evolved from a post-punk band in a state of transition to a pioneering synth-pop group with an ear to the dancefloor, Hook's bass became a beacon—a badge that the band wore proudly as if to signify to listeners, We're New Order and We Do Things Differently. "Age of Consent" is a template of sorts for New Order's instrumental dynamic (up until Hook parted ways with the group a few years back), putting the bass in the role of lead guitar rather than as a low-end anchor. The miracle of it all is how every piece remains essentially intertwined without any open space feeling neglected or uncovered. Peter Hook could do simple basslines, and did when he needed to, but his greatest accomplishment—one so noteworthy it put him at the top of our rankings—was changing the way that listeners think about bass as an instrument. Or, perhaps more curiously, blurring the line between bass and guitar so as to question whether conventional instrumental roles, as we know them, are meant to stay that way. – Jeff Terich
Watch/listen: New Order – "Age of Consent"; New Order – "Ceremony"; Joy Division – "Transmission"