Inter Arma : Garbers Days Revisited

There's an unfortunate stigma attached to covers albums, one that's not always warranted but usually at least understandable. Albums that primarily comprise material other than the artist's own rarely earn the respect that the proper albums do, unless you're latter day Johnny Cash, and historically they've been viewed as contractual obligation loopholes. David Bowie's Pin-Ups will never be considered part of the same tier as his Berlin trilogy; Peter Gabriel's Scratch My Back doesn't warrant the kind of reverence that So or Melt does. What was once standard for a great rock band—what were The Byrds at first if not a great Dylan cover band?—has in the decades since become considered novelty. And yet, what are covers if not musical comfort food? Sometimes nothing sounds as good as a familiar song twisted into a new shape—sometimes it's artful subterfuge, other times it's just fun, but it still satisfies in a way that wholly unknown music sometimes doesn't. At least not immediately.
It's unlikely that Inter Arma sought to rewrite the rules of the cover album with Garbers Days Revisited. The Richmond metal band have plainly stated that they "literally recorded it for fun." And it is fun—extremely. Given the band's penchant for epic, powerful dirges that weave together the personal, the political and the spiritual into some of the most musically and philosophically dense metal of the modern era—which is to say, on albums like Paradise Gallows and Sulphur English, some of the best—it's an absolute blast to hear Inter Arma tear their way through Ministry, Hüsker Dü and Nine Inch Nails songs with the same density and roar as they do their originals.
A number of the songs on Garbers Days Revisited were featured on the band's quarantine playlist that they shared before they announced the album, establishing that what's playing in their tour van—or would have been, anyway—is some of the best music of any genre. The first sign of genuine creativity on Garbers—itself a nod to Metallica's Garage Days Revisited EP from the '80s—is in the group's takes on vintage metal and hardcore material. Metal bands covering other metal bands has a tendency to seem pointless, but the squealing intensity on their take of Cro-Mags' "Hard Times" and the apocalyptic pulse of Venom's "In League With Satan" add something new to what could have been too-familiar territory. Even stronger is their human cannonball approach to Nine Inch Nails' "March of the Pigs," adding more distortion and destruction to an already explosive track.
When Inter Arma step outside of the realm of heavy music altogether, the results fall somewhere in the range of inspired to amazing. In tackling Tom Petty's "Runnin' Down a Dream," Inter Arma don't reinvent the roots-rock anthem, they simply emphasize how badass it already was. Similar can be said of Neil Young's "Southern Man," a track critical of America's racist history—if one that Young himself has come to view as a bit too ham-handed—that nonetheless retains its relevance today. It's arguably the strongest track of the bunch, escalating from a haunting psychedelic folk miasma into a southern sludge chug, Inter Arma fully taking command of Young's classic and infusing it with their own unique identity, right down to the eruption of blast beats toward its climax. And while I'm generally of the opinion that Prince's music is best left alone—the worst cover I've ever heard was a bar band playing "Purple Rain" at Petco Park in San Diego (interchangeable with any bar band in any city, most likely)—the fact that Inter Arma saw fit to take on the immortal ballad is proof that they're simply operating on a different wavelength than most of their peers. Drummer T.J. Childers takes the mic on this one, his squeal an impressive if rougher facsimile of His Purple Badness', and the band's signature guitar harmonies provide just a little bit of metal grit to a song that remains pop majesty, even in Inter Arma's hands.
Taking Inter Arma's word for the intent behind Garbers Days Revisited, it's not a "statement" record of any kind. Yet nor is it a weak spot in their discography. That it lacks the overarching thematic intensity of their other studio recordings is a feature, not a bug. This is meant to feel good, to be a form of escape—something that makes the prospect of spending all summer indoors, away from friends, slightly less demoralizing than it is. What makes it more than just fun, but in fact a strong album, is both the reverence and creativity that Inter Arma has for the bands they cover. Playing other people's music can be a way to break out of your own creative bubble, and here the band stay true to themselves while exploring music that's often quite different than their own. The best reason to play a cover is because you enjoy doing it, but Inter Arma understand better than most that the best reason to listen to a cover is because it adds something entirely new to a song you already love.
---
Label: Relapse
Year: 2020
---
Similar Albums: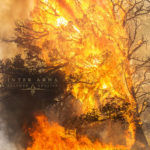 Inter Arma – Sulphur English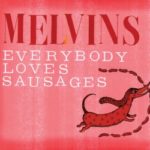 Melvins – Everybody Loves Sausages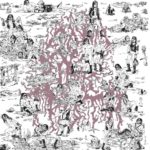 The Soft Pink Truth – Why Do the Heathen Rage?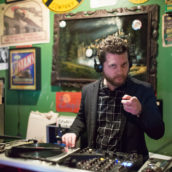 Jeff Terich
Jeff Terich is the founder and editor of Treble. He's been writing about music for 20 years and has been published at American Songwriter, Bandcamp Daily, Reverb, Spin, Stereogum, uDiscoverMusic, VinylMePlease and some others that he's forgetting right now. He's still not tired of it.