Treble's Holiday Gift Guide 2019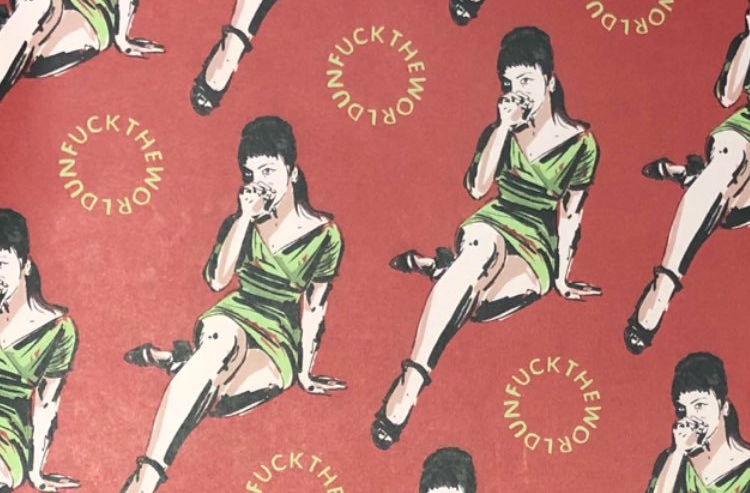 Shopping for a music fan for the holidays this year? We've got some ideas…
Box Sets & Reissues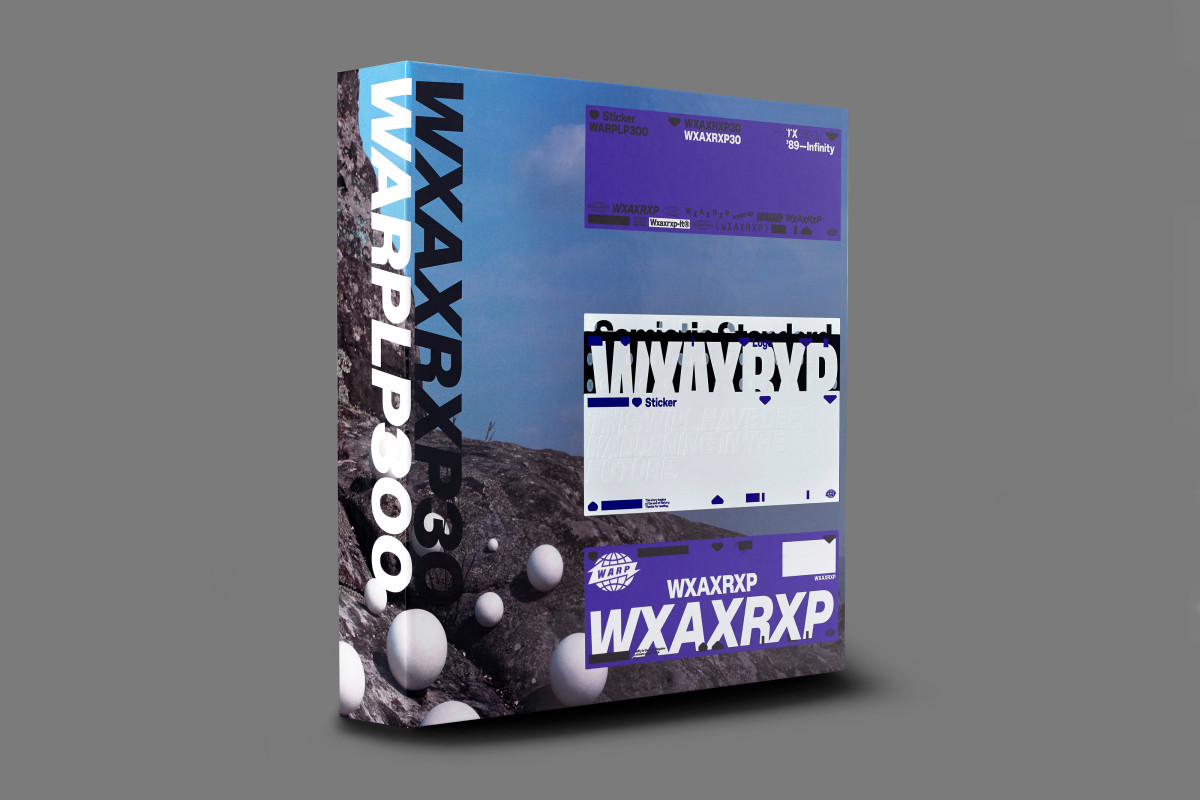 Various Artists – WXAXRXP Sessions
To celebrate its 30th anniversary, UK innovators Warp assembled a massive box set of radio live sessions from 10 artists on its roster, including Aphex Twin, Boards of Canada, Mount Kimbie, Plaid and Flying Lotus, all on vinyl. The box also features a set of eight graphic prints from Synchrodogs and stickers.
($150; Bleep)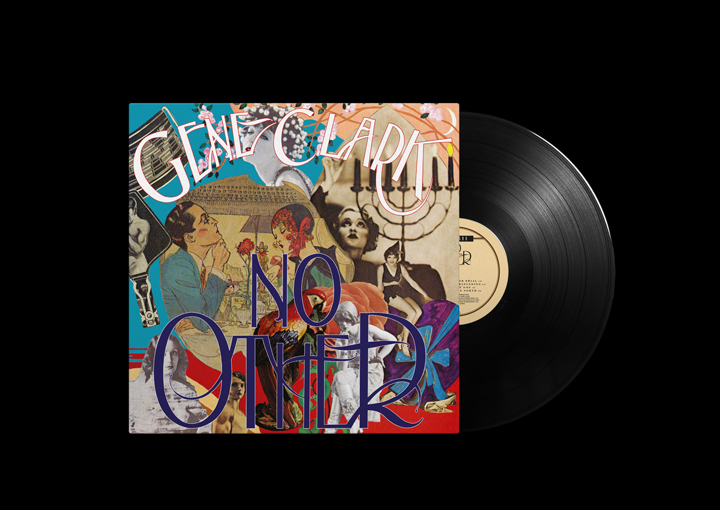 Gene Clark – No Other
Gene Clark, vocalist and founding member of The Byrds, released an incredible album of psychedelic country rock in 1974 called No Other, which wasn't terribly well received at the time. But hey, critics and audiences can definitely get it wrong, and 45 years later, it sounds like nothing less than a masterpiece, and 4AD has finally given it the vinyl reissue it deserves. (No Other is on our list of the Top 150 Albums of the '70s.)
($17.24; 4AD)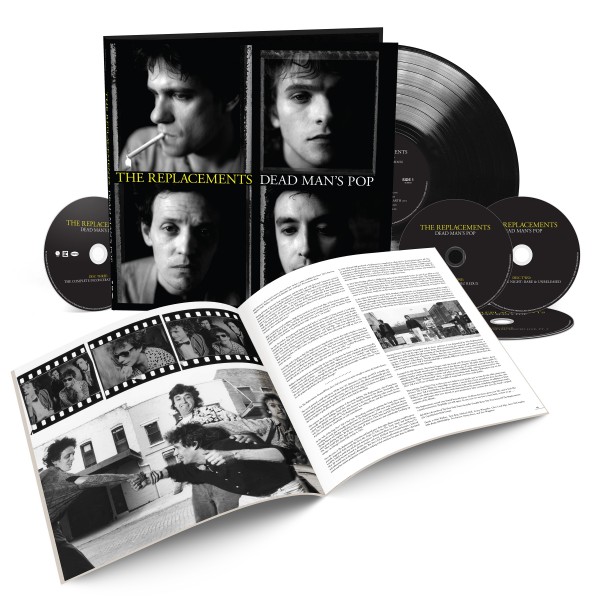 The Replacements – Dead Man's Pop
Much like the Gene Clark classic above, The Replacements' Don't Tell A Soul had largely been considered a disappointment when it was released. Its reputation has been mended considerably over time, and it helps that the album's songs are, slick production aside, all quite good. So it's all the more interesting to hear this, an alternate-history version of the album with a different mix, plus demos and live versions. It's a reminder that any version of the 'Mats is a good version of the 'Mats. And unheard music from the archives is always welcome.
($79.98; Rhino)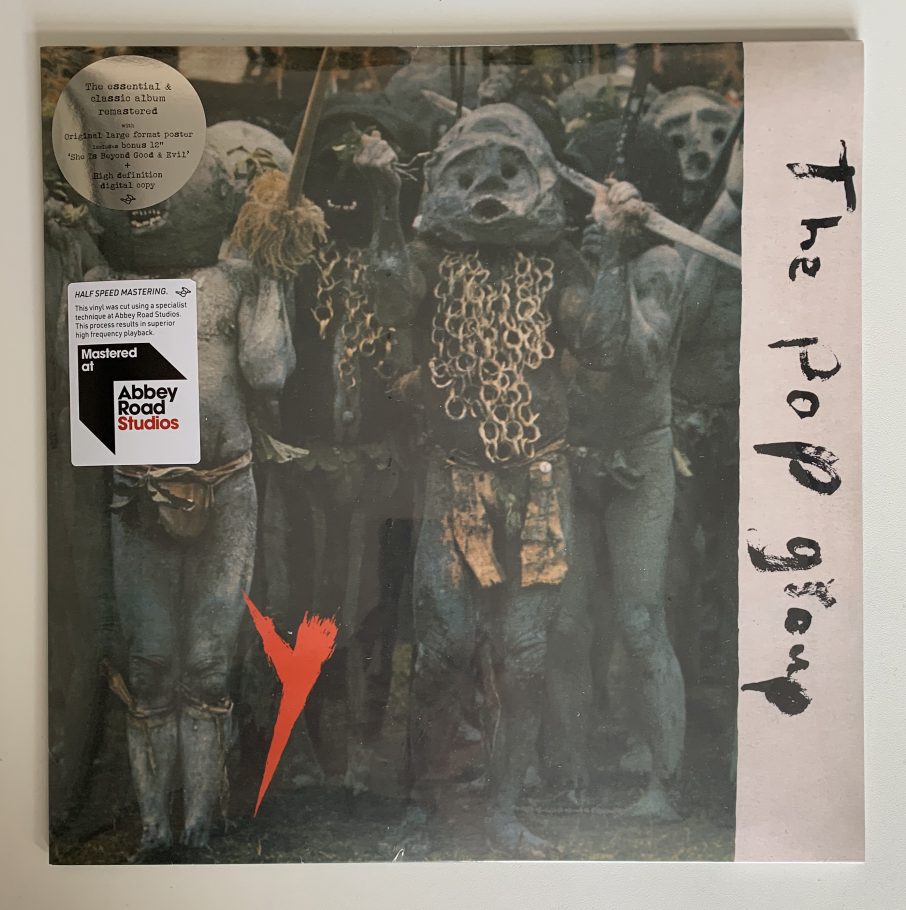 The Pop Group – Y
The iconoclastic yet iconic debut album from Bristol post-punk innovators The Pop Group was pretty hard to track down on vinyl for a couple decades, but on its 40th anniversary has been reissued with half-speed remastering on vinyl. It's also available on cassette and a 3xCD box set (though the limited vinyl box is sold out). (Also, read our feature on how The Pop Group created Y).
($26.33; Mute)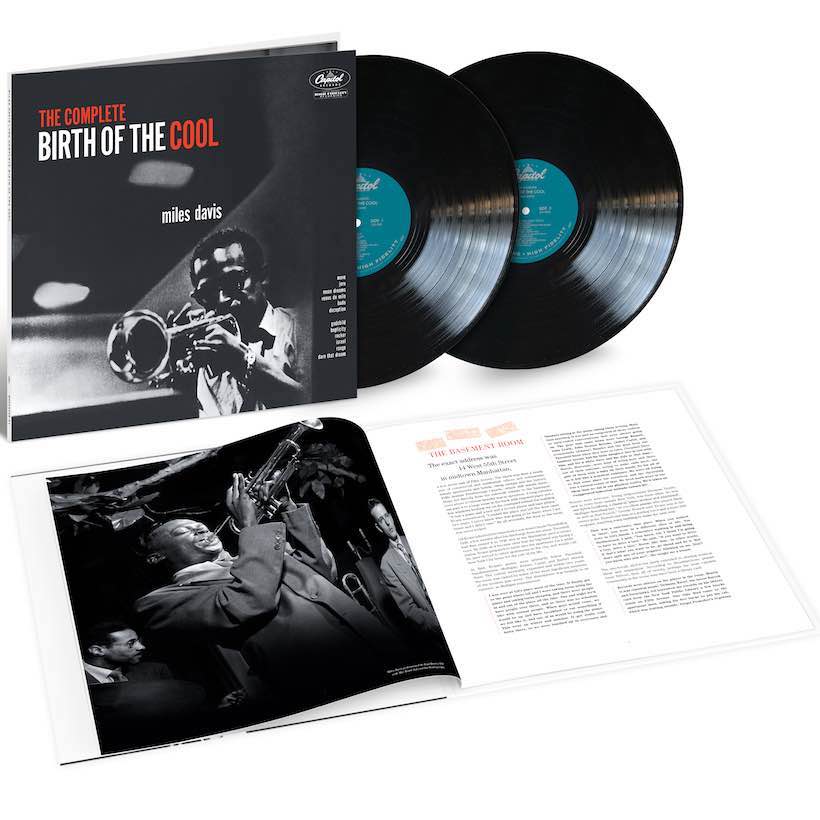 Miles Davis – The Complete Birth of the Cool
Over the years, a pretty sizable chunk of Miles Davis' catalog has been reissued many times in expanded form—particularly his "electric" period. But the early recordings from Miles Davis' nonet, known famously as Birth of the Cool, gave listeners a chance to revisit his pre-Columbia music complete with a bonus live recording, all remastered for vinyl.
($35.98; uDiscover)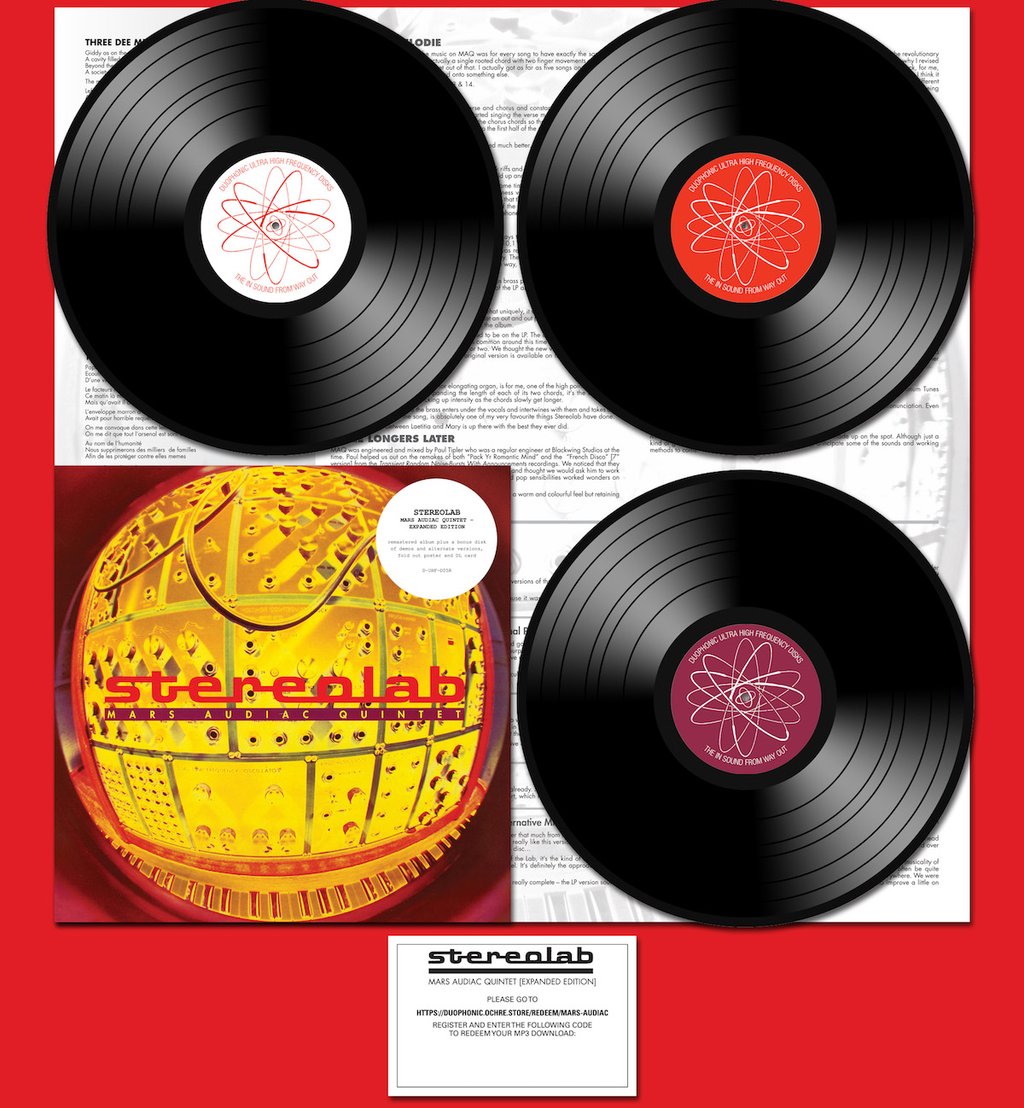 Stereolab reissues
Stereolab's albums have been technically in print recently, but whether or not mid-'10s reproductions of their records are worth the money is debatable. However, Warp's expanded reissues of the band's albums aren't just sonically superior ("The Noise of Carpet" has never sounded so good), they're each gorgeous deluxe packages that include expanded liner notes, plus unreleased outtakes and demos. Pick your favorites or grab them all. You can't go wrong.
($29.99 each; Duophonic)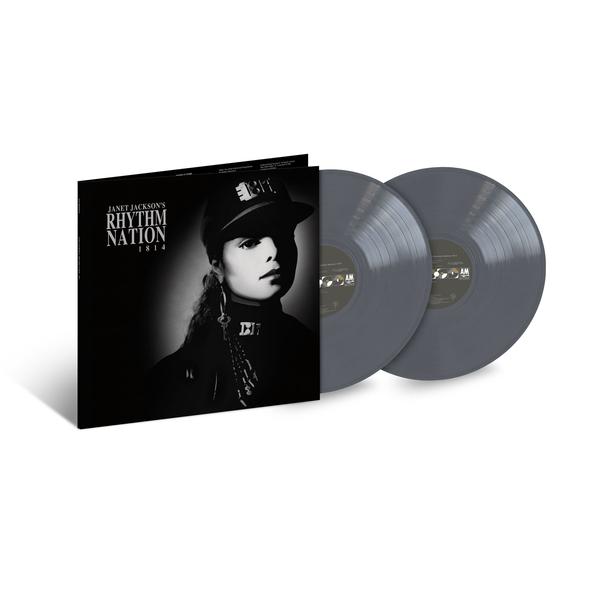 Janet Jackson reissues
Sometimes you get lucky enough to find a copy of Control for a cool $5 in your local shop, but those moments don't happen all the time. So it's great to have some of the best moments in Janet's catalog available on vinyl again in even more impressive presentations, so we can all pay a visit to the Rhythm Nation once again.
($19.98-29.98; Janet Jackson shop)
Apparel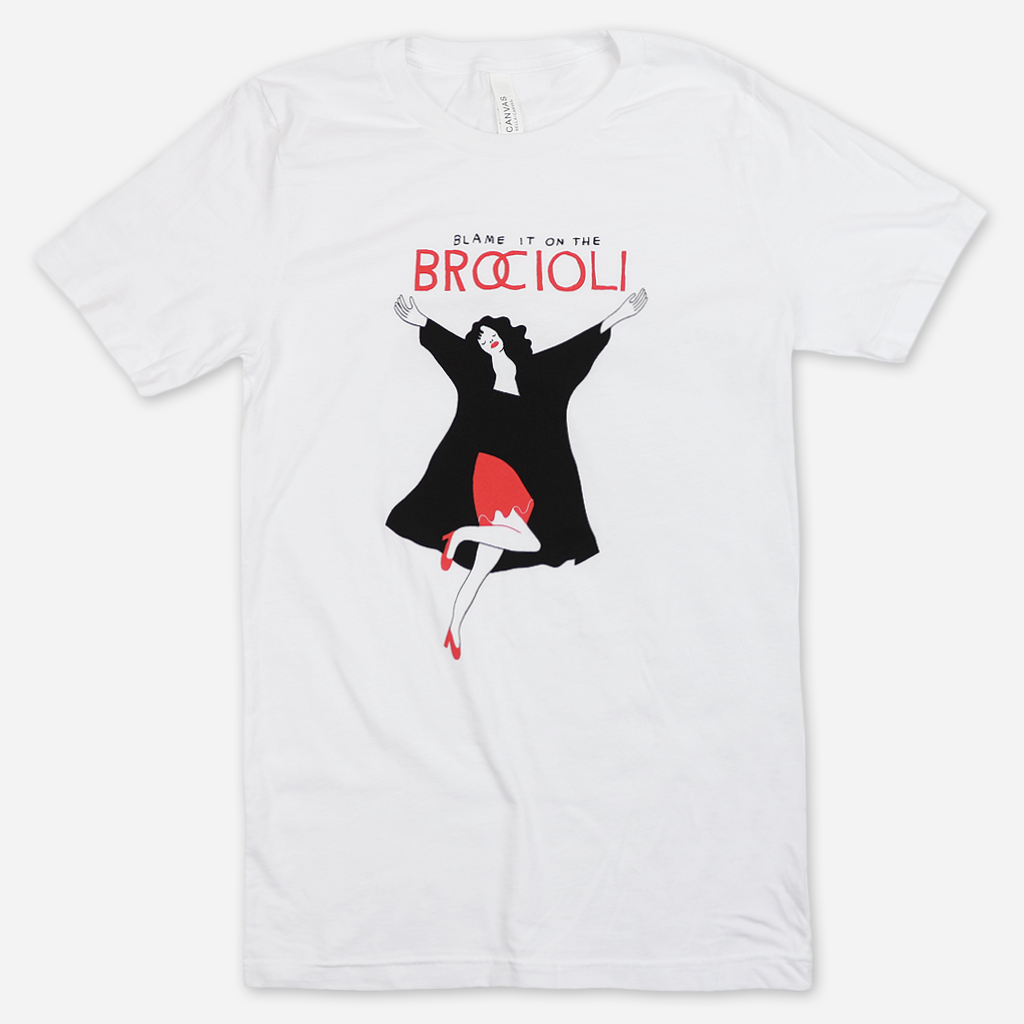 Angel Olsen Blame It on the Brocioli shirt
Angel Olsen inadvertently created a meme on Instagram with a restaurant menu's misspelling of broccoli as "brocioli," and now it's a fabulous t-shirt, patterned after the poster for the film Moonstruck. Proceeds from the sale of it go to Amazon Frontlines, which defends indigenous rights to land and survival in the Amazon. (Also if you're ordering Angel Olsen items from Jagjaguwar, you might luck out and get some of the "Unfucktheworld" wrapping paper as seen above.)
($30; Angel Olsen)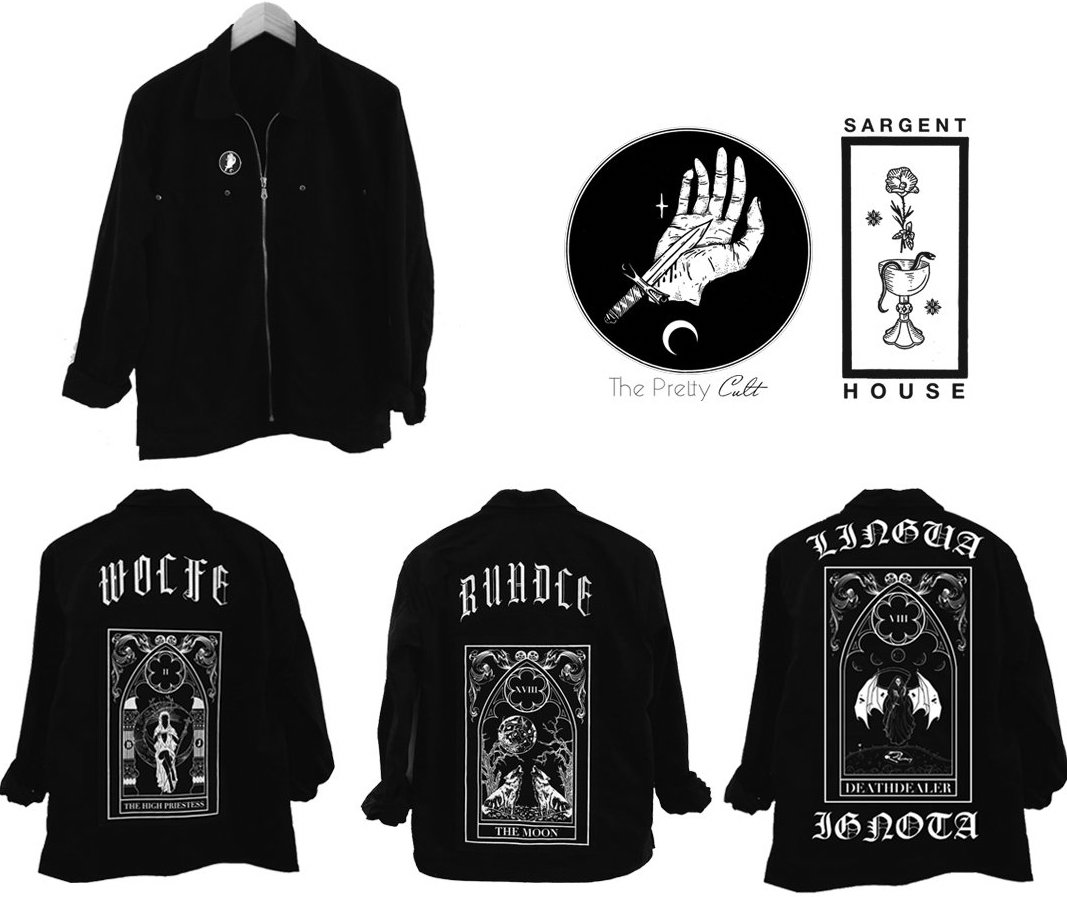 Sargent House "Tarot" Collection Jackets
Sargent House bands pretty consistently put out merch we'd want to wear, but these in particular are pretty badass. Three of the label's signature artists—Chelsea Wolfe, Emma Ruth Rundle and Lingua Ignota (whose new album Caligula is a must-hear from 2019)—are releasing jackets in partnership with The Pretty Cult that feature tarot designs. And they look pretty badass.
($120; Sargent House)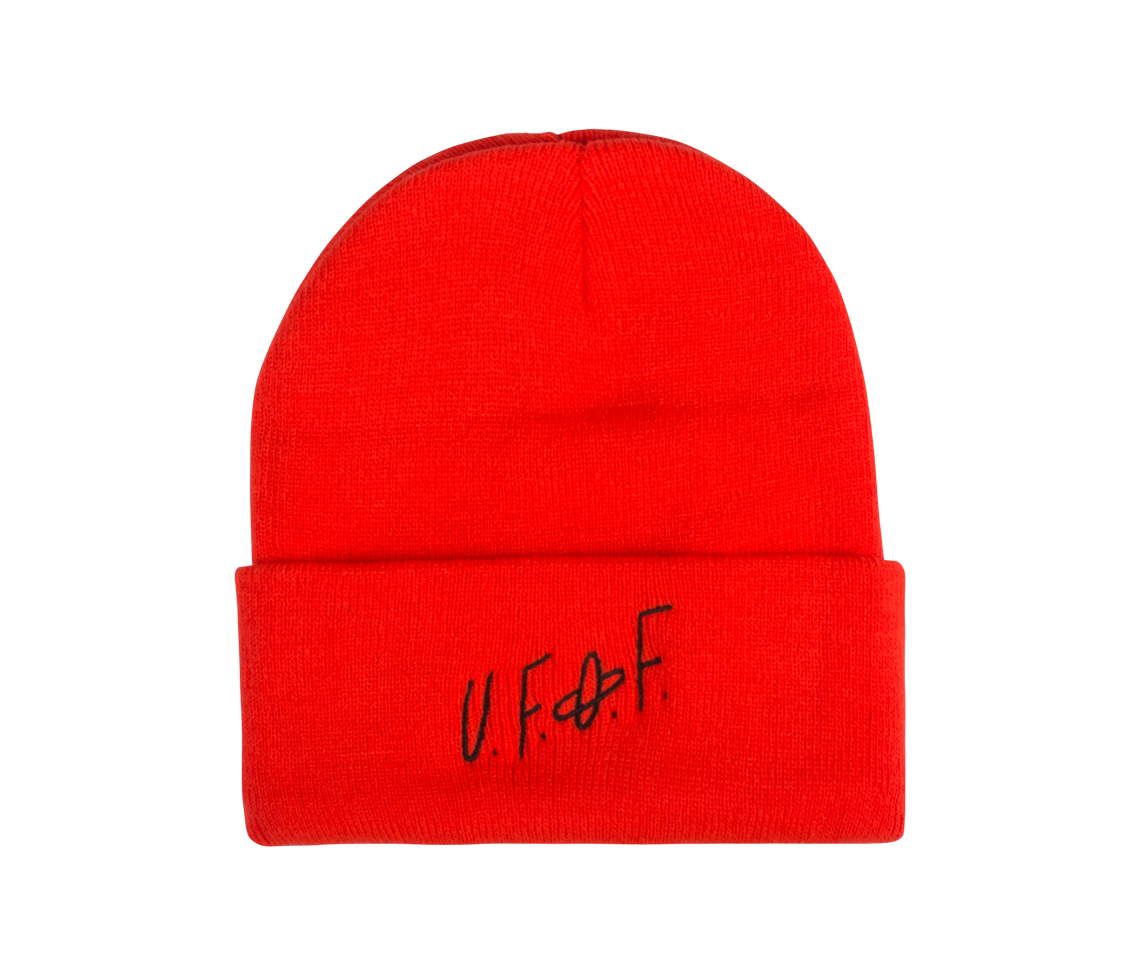 Big Thief U.F.O.F. toque
Big Thief conquered indie rock with two excellent albums this year, one of them with an extraterrestrial theme. So while you're out hunting for UFO(F)s, keep this on your dome to stay warm. (Note the flying saucer in place of the O.)
($15; Big Thief)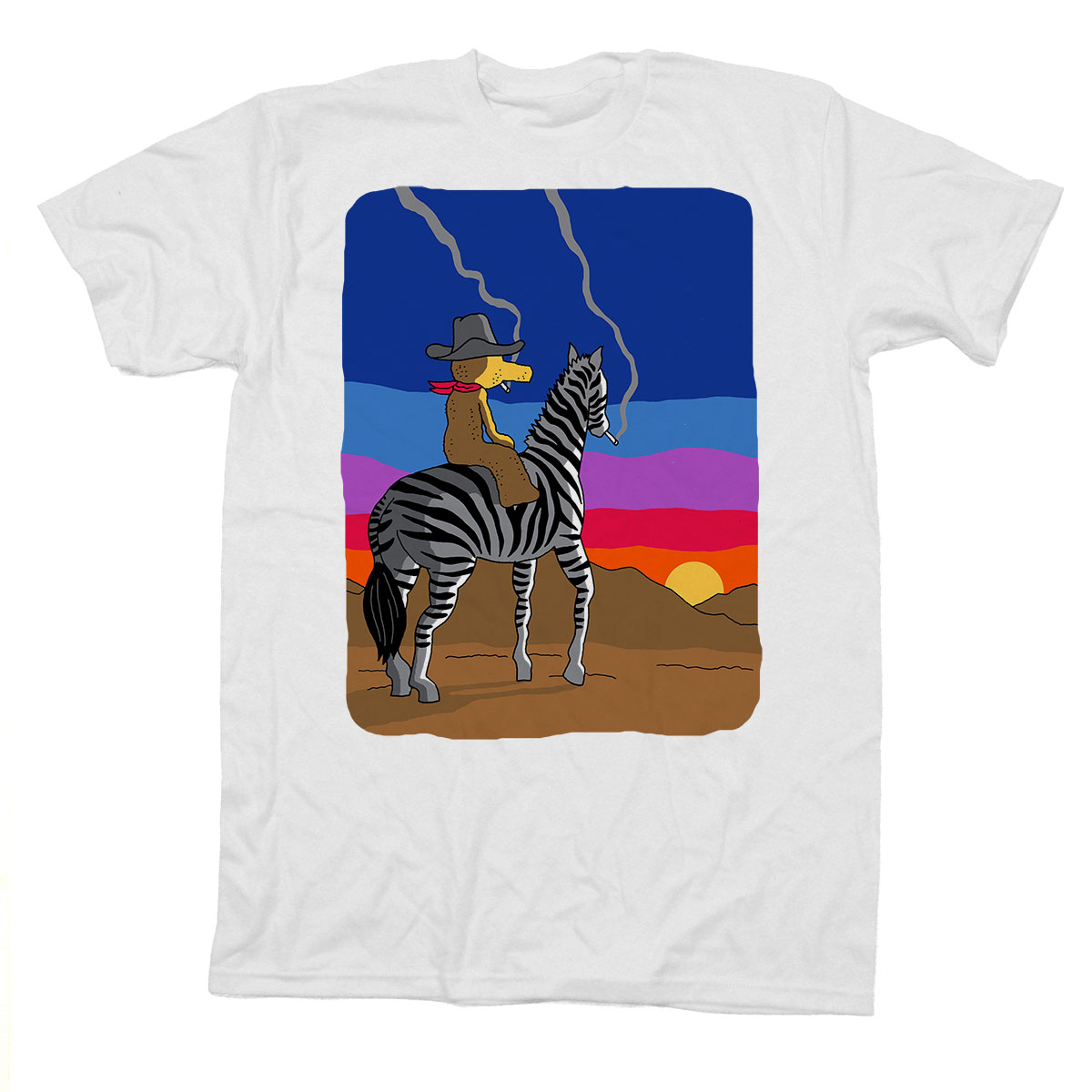 Freddie Gibbs/Madlib "Quasimoto & Smoking Zebra" Shirt
At this stage, Freddie Gibbs and Madlib are sort of a hip-hop super team for the ages (which is why Piñata landed pretty high on our list of the Best Hip-Hop Albums of the Millennium), and this illustrated shirt depicting their alter-egos (Freddie as a zebra, Madlib as Quasimoto) is a fine way to literally wear one of the best teams in hip-hop right now on your sleeves.
($35; Rappcats)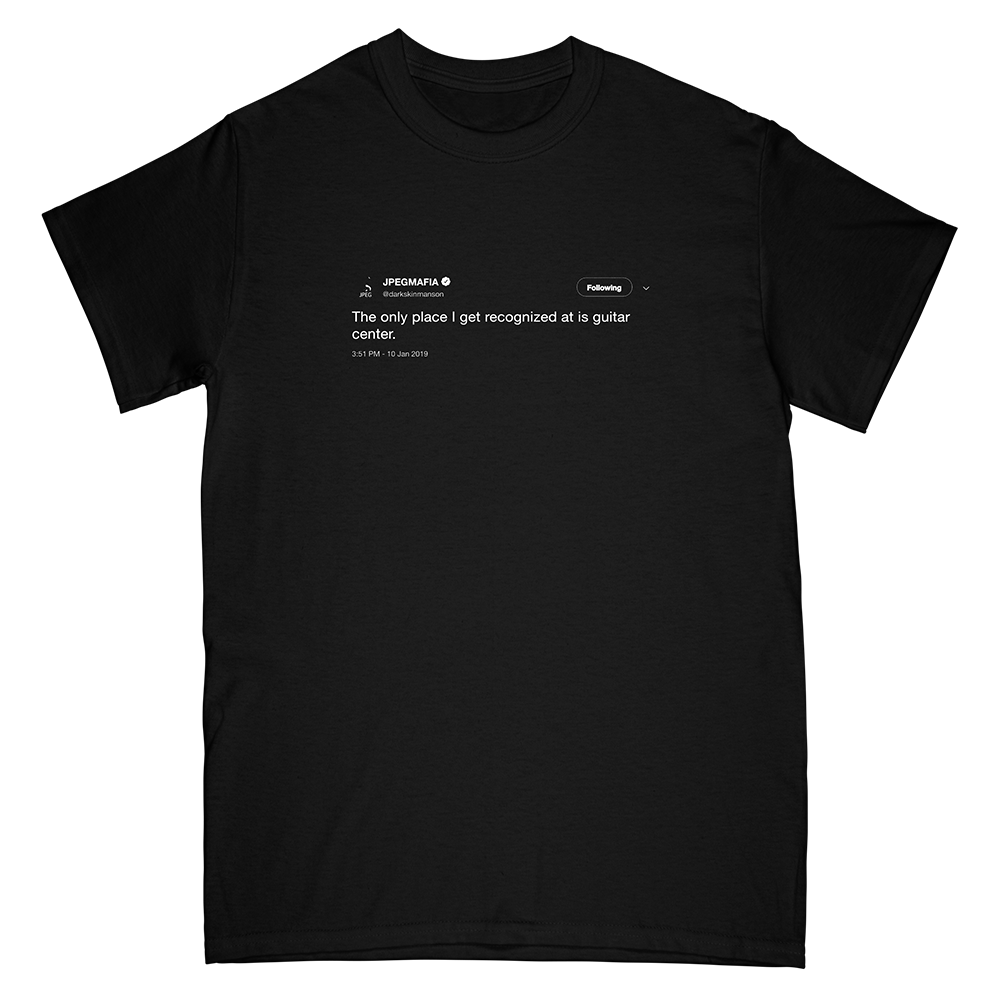 JPEGMAFIA "Guitar Center" tee
JPEGMAFIA made one of the year's most outlandish and head-turning hip-hop records in part because of his knack for unlikely sonic fusions and in part because of his unique personality. Earlier this year he tweeted "The only place I get recognized is at Guitar Center." And now it's a t-shirt. You kinda want this for yourself, don't you?
($30; JPEGMAFIA)
Books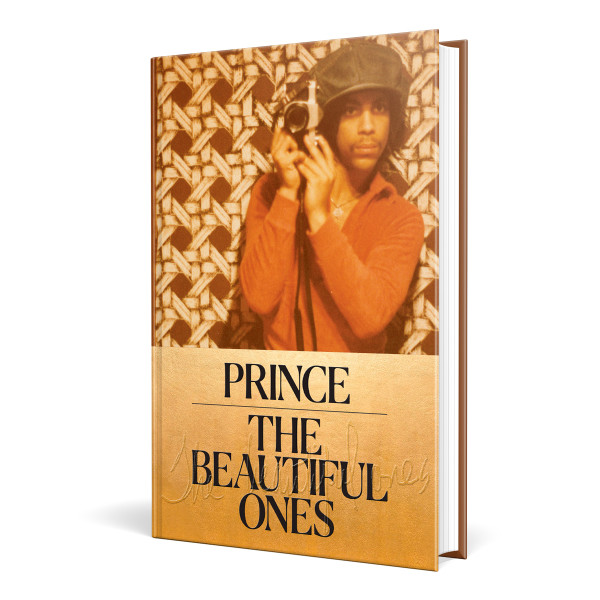 Prince – The Beautiful Ones
Prince's memoir isn't exactly a memoir. The book was written by journalist Dan Piepenbring, though all it takes is reading some of the backstory and excerpts from the writing of the book to know that it's going to be a rich reading experience about one of the greatest artists America has ever known. (Plus pair this with the recently released Classics compilation, featuring Prince's original versions of songs that later became hits for artists such as Vanity, Sinead O'Connor and The Time.)
($30; Prince store)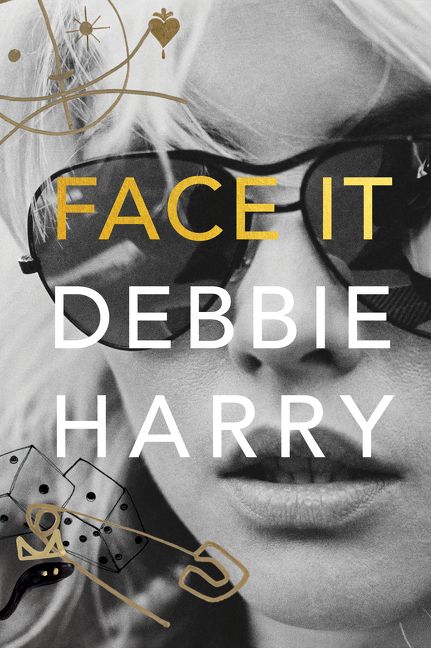 Deborah Harry – Face It
The new memoir from the iconic Blondie frontwoman tells the story behind one of the most fearless and badass singers of the punk era, and a voice that endures more than four decades later.
($32.50; HarperCollins)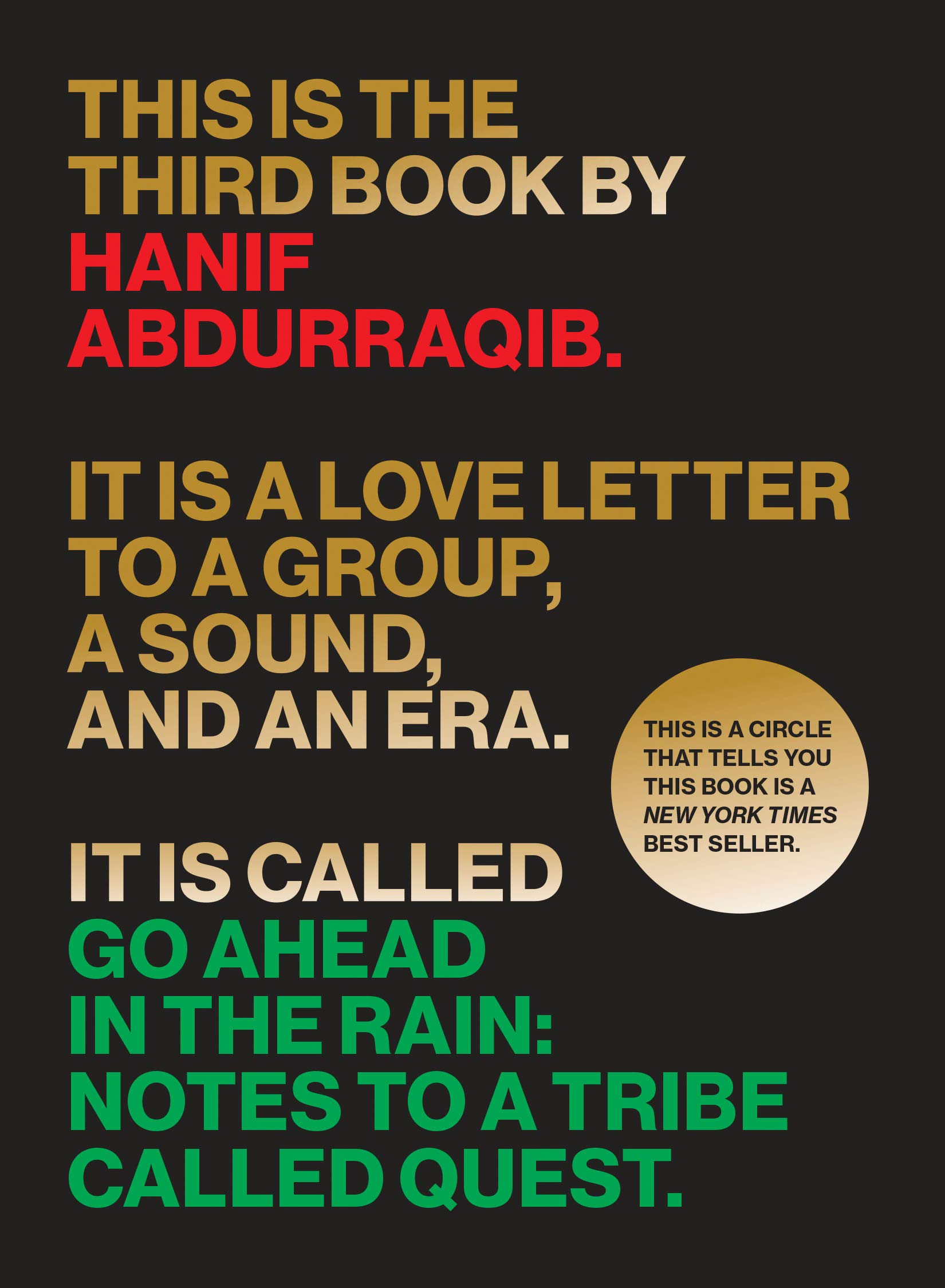 Hanif Abdurraqib – Go Ahead in the Rain: Notes to A Tribe Called Quest
We've featured the writing of Hanif Abdurraqib in past gift guides—if you haven't read They Can't Kill Us Until They Kill Us yet, that's one to get caught up on. (He also is a previous Treble contributor.) His latest, a personal and poetic biography of hip-hop greats A Tribe Called Quest, is yet another essential for your reading list, part music criticism, part appreciation and something else entirely.
($16.95; Indiebound)
Merch + More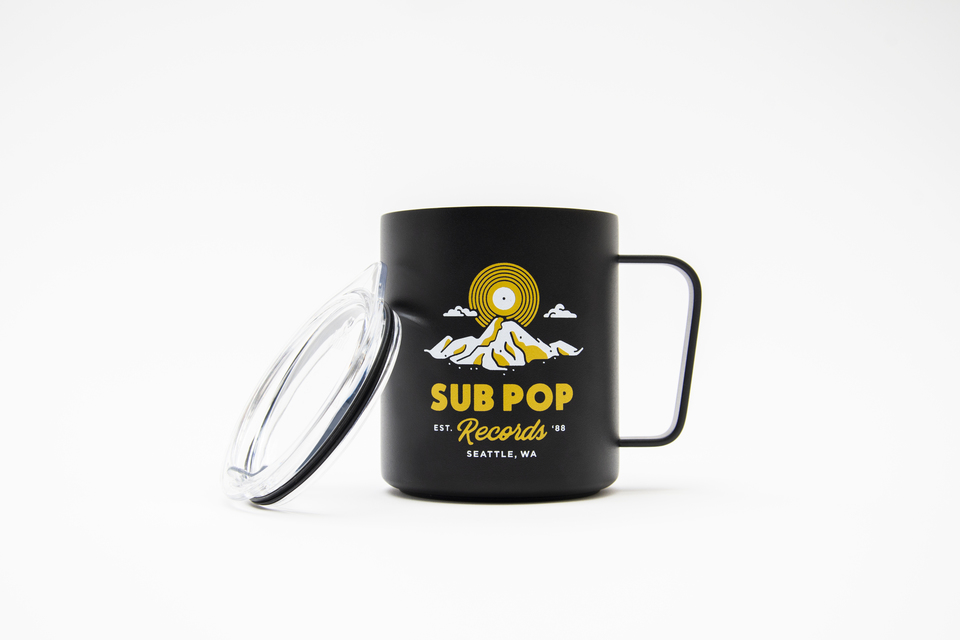 Sub Pop Camp Cup
Sub Pop are old pros at the merch game, and pretty much always have something in our annual roundup of cool, music-inspired gifts. Is a mug kind of basic? Well, yes, but you can always use a vessel for your morning joe (and we understand there's damn fine coffee in Washington, where Sub Pop calls home), especially when it has a stylish design like this one. For this cup, Sub Pop teamed with MiiR, which donates 3 percent of its revenue to clean water and environmental causes.
($30; Sub Pop)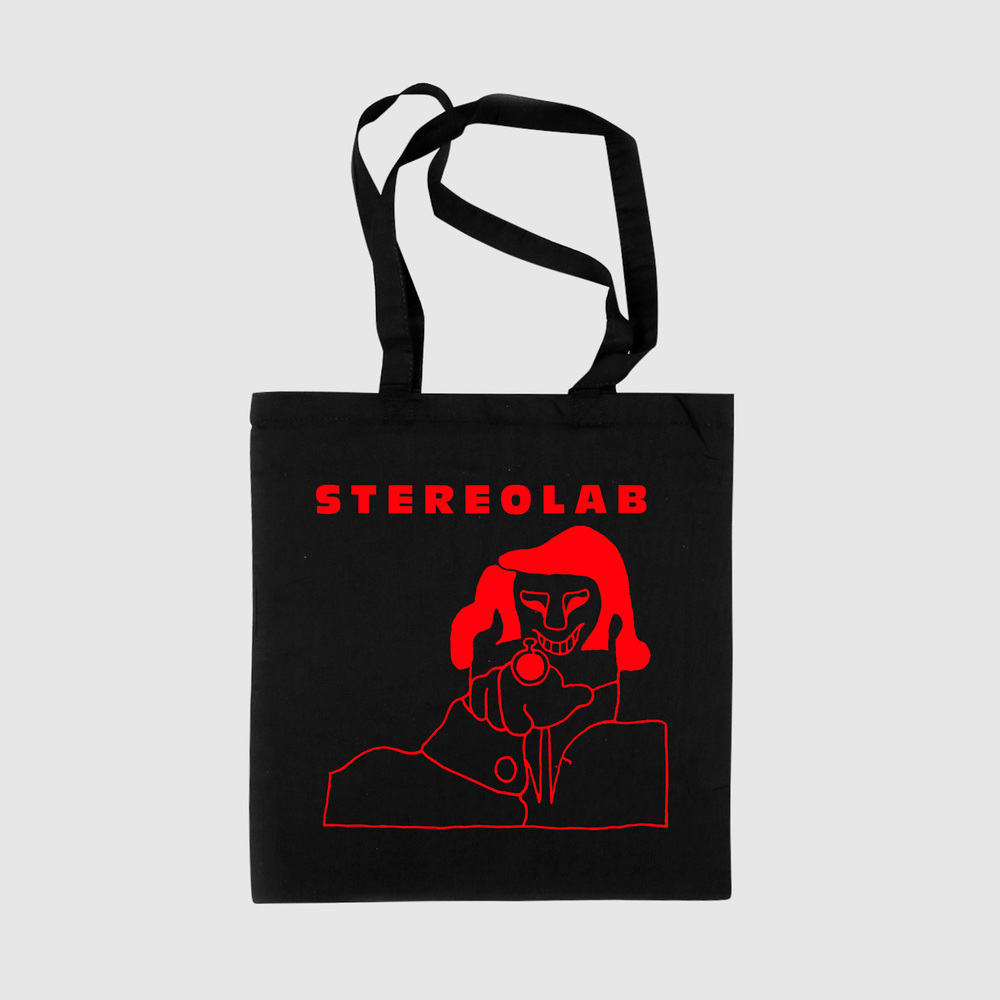 Stereolab "Switched-On" tote bag
While you're stocking up on Stereolab reissues, snatch up this tote featuring the band's classic, gun-barrel-fingered mascot, Cliff.
($14; Duophonic)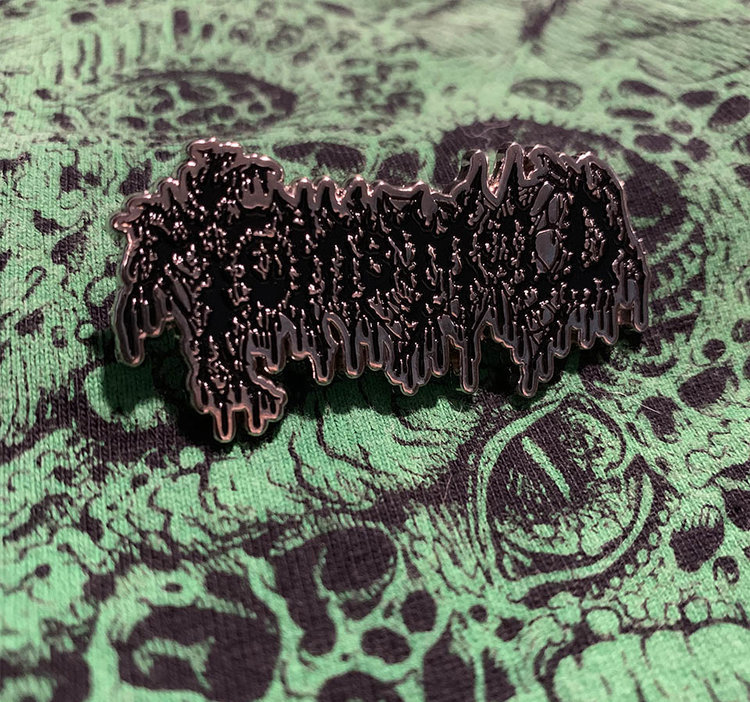 Tomb Mold enamel pin
Why wear an unreadable band logo on a t-shirt when you can have it in the form of a shiny enamel pin? Especially when it's the band behind one of the best metal albums of the year.
($10; Tomb Mold)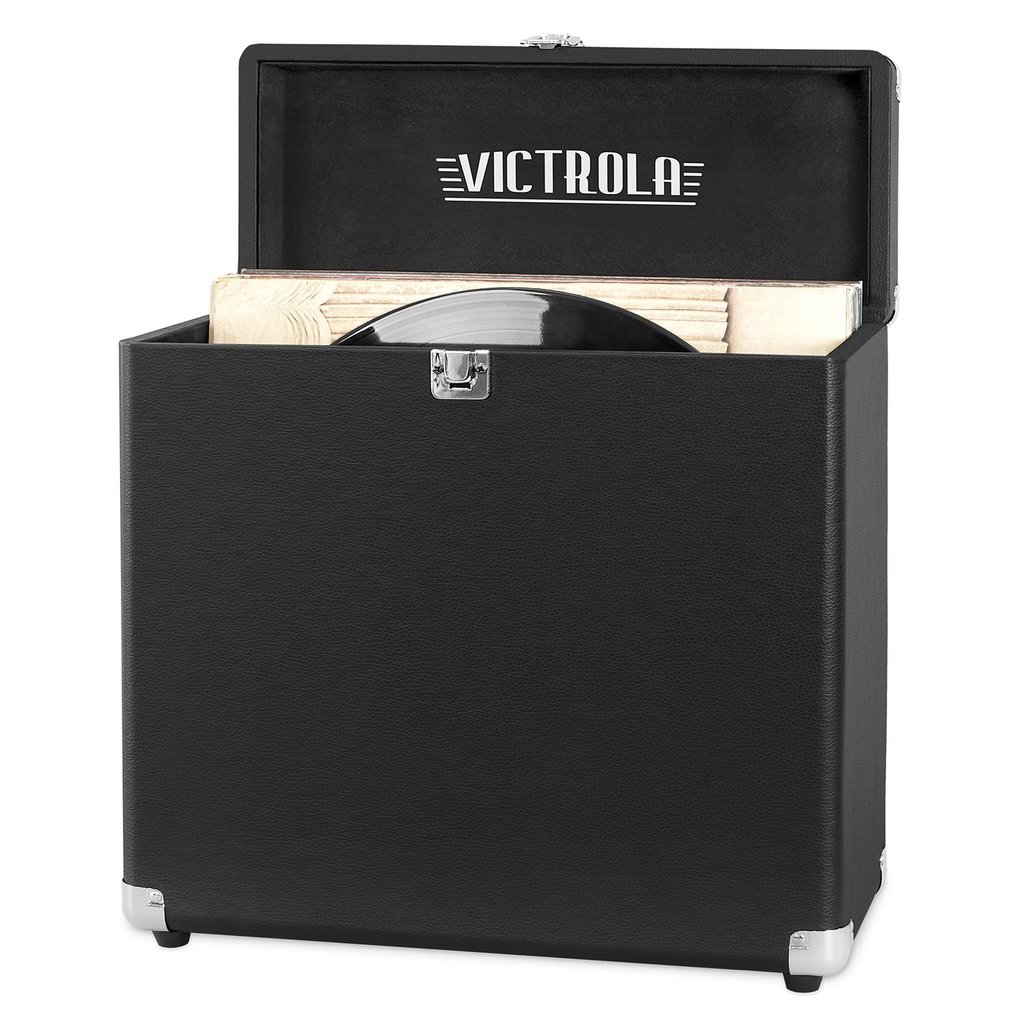 Victrola Record Storage Case
Anybody who DJs, buys a lot of vinyl or even just likes records a little bit could use a cool case to keep them or carry them in. So why not a vintage design from the OG phonograph makers, Victrola?
($39.99; Victrola)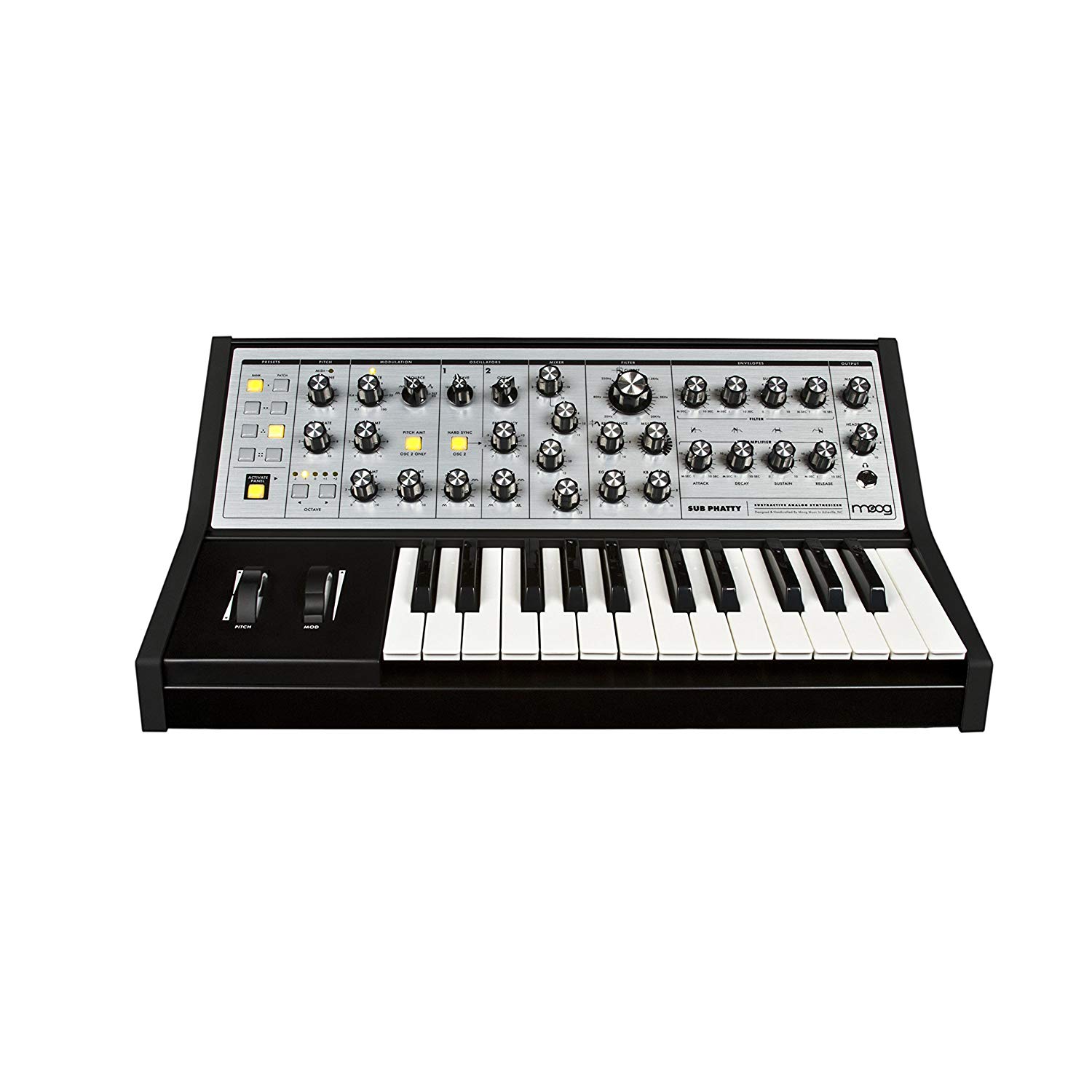 Moog Sub-Phatty analog synthesizer
This is the most expensive item on this entire gift guide, but by Moog standards, it's quite affordable! This compact Moog synthesizer gives users the opportunity to make some rich analog synth music at a fraction of the cost of some of their higher-end models. And that's why we have it on our wishlist.
($549; Sweetwater)
Sacred Bones Record Society
Now in its seventh set of records, this subscription series from one of the best independent labels going right now includes five new records from the Sacred Bones catalog, plus curated mixtapes from the artists who made those records, and a member-exclusive 12-inch, all of which adds up to a lot of great music in the mailbox of someone important to you.
($175; Sacred Bones)
---
Support our Site—Subscribe to Our Patreon: Become one of our monthly patrons and help support an independent media resource while gaining access to exclusive content, shirts, playlists, mixtapes and more.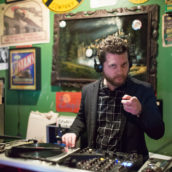 Jeff Terich
Jeff Terich is the founder and editor of Treble. He's been writing about music for 20 years and has been published at American Songwriter, Bandcamp Daily, Reverb, Spin, Stereogum, uDiscoverMusic, VinylMePlease and some others that he's forgetting right now. He's still not tired of it.