10 Essential Remix Albums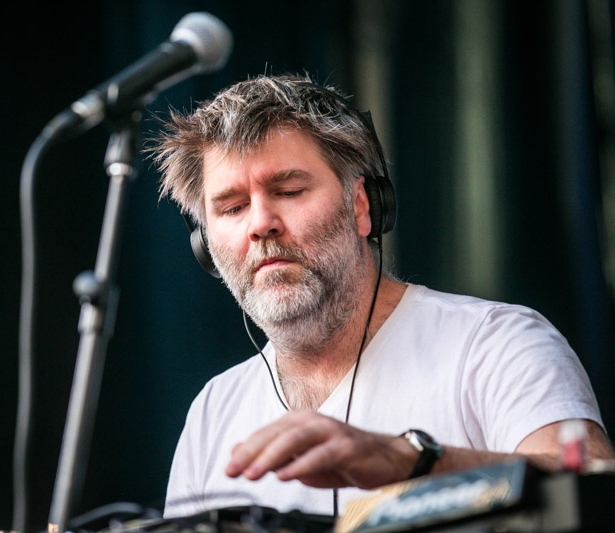 Last year, Treble celebrated the 45th anniversary of the 12" remix by surveying important remixed songs across pop and other musics. This year, we'll revisit the form twice in the context of full releases. Historians consider the first true remix LP Harry Nilsson's 1971 Aerial Pandemonium Ballet, where he fiddled with the production and instrumentation from master tapes of songs on his second and third albums. It received decidedly mixed reviews, and it would be a few more years before the remixing process became accepted as a successful musical style and a genre unto itself. With the impending arrival of Madonna's career-spanning remix set Finally Enough Love: 50 Number Ones, now seems like a good time to look at some of the best remix albums that criss-cross catalogs as Nilsson did half a century ago.
**
Photo by Sachyn Mital, Creative Commons [CC BY-SA 3.0]
---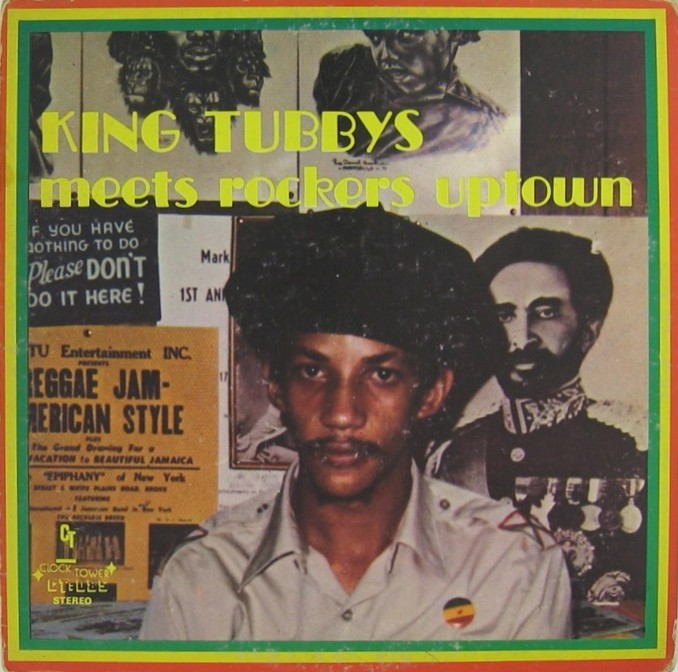 Augustus Pablo – King Tubbys Meets Rockers Uptown
During a recent binge-watch of all five seasons of Miami Vice, I couldn't help but find myself caught off guard by the otherworldly echo effects and skittering rhythms of "King Tubbys Meets Rockers Uptown," a dub so masterfully crafted that you recognize it as soon as you hear it. It's the centerpiece of one of King Tubby's finest collections, bearing Augustus Pablo's credit as he's the featured player, applying his hypnotic melodica to each track, though the source material includes riddims from tracks by The Abyssinians ("Satta Dub"), Hugh Mundell ("Stop Them Jah"), Dillinger ("Brace's Tower Dub"), and on the mind-bending title track, Jacob Miller. As dub is by and large the invention of the remix through analog methods (until the mid-'80s or so, anyway), this may not be the first remix album technically speaking, but by all means one of the first essentials. – Jeff Terich
---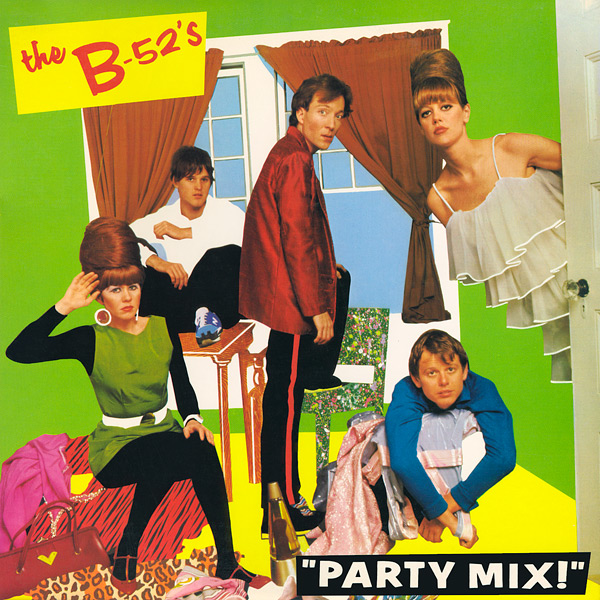 The B-52's – Party Mix!
Relying on cutting-edge electronic instruments and production technologies, new wave artists were early adopters of the remix as marketable musical content. One of the best early album-length collections of sources and revisions came from Athens, Georgia, using music from the first two B-52's albums. The influence of Island Records' Chris Blackwell and Compass Point Studios in Jamaica was felt hard on vinyl sides continuously mixed in the style of Gloria Gaynor's Never Can Say Goodbye LP. Classics like "Private Idaho" and deep cuts like "Lava" were punched up from their already jittery dancefloor status with weird keyboard stabs, extended instrumental sections, and prodigious echo. Party Mix! is such a part of the canon that DJ Shadow and Soulwax would reference it in a mashup 21 years later. – Adam Blyweiss
---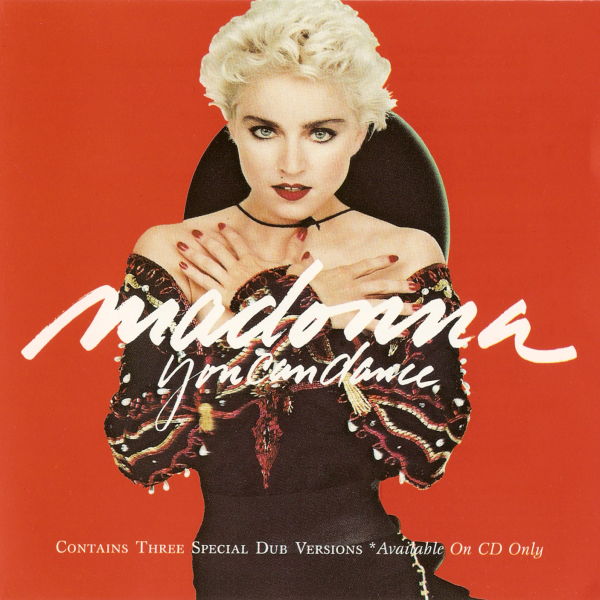 Madonna – You Can Dance
The remix was still relatively fresh in 1987, when Madonna released the first of a handful of collections of remixes throughout her career, to the extent that the relative simplicity of You Can Dance feels almost quaint. Taking tracks from her first three albums and doubling down on the beats, adding extra percussion, looping particular segments, dropping out melodies and doing whatever else is most conducive to getting people moving on the dancefloor, Madonna and John "Jellybean" Benitez somehow both indulge in maximalism and embrace minimalism, taking the aspects of these songs that speak most directly to the loins and amplify them until that's pretty much all there is. The CD version adds a handful of "dub" versions, which are ultimately just instrumental versions of the remixes and not, like, the Lee "Scratch" Perry treatment (which would have been wild), but hey, sometimes all you need is a groove. – Jeff Terich
---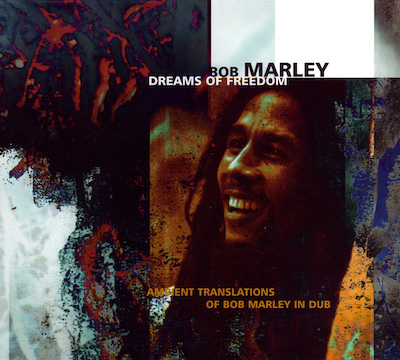 Bob Marley – Dreams of Freedom (Ambient Translations of Bob Marley in Dub)
Often credited to Bob Marley, sometimes to him and his Wailers, and occasionally to remixer Bill Laswell in tandem or alone, Dreams of Freedom takes the natural progression of Marley's classics to the edge of the reggae universe. In this moment Laswell, despite his massive performance and production resumé, was watching his terminally funky Island Records imprint Axiom go dormant. He sought refuge in Marley's tracks, reimagining them as if they were dreams that would suggest or inspire the originals, with fascinating results. While there are moments of dub's classic subtraction (e.g., Marley becoming a ghostly backup singer in his own work), ambient dub popularized by The Orb is clearly behind the additions and wholesale replacements in these arrangements (tiptoeing piano in "Rebel Music," atmospheric melodies and found sound in "The Heathen," strings in "So Much Trouble in the World"). – Adam Blyweiss
---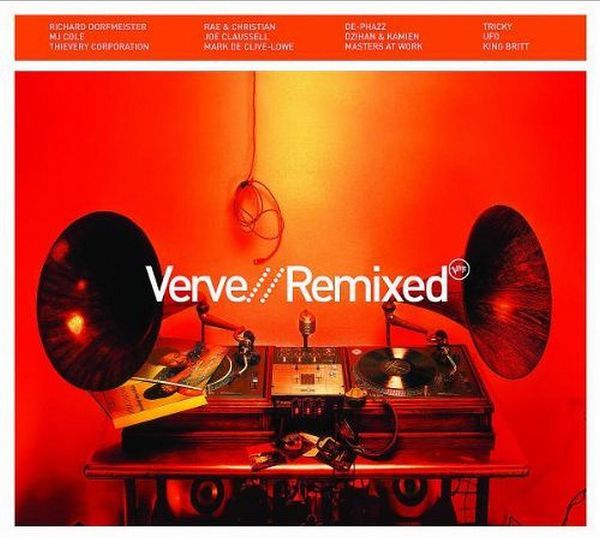 Various Artists – Verve Remixed
Lobbies in boutique hotels and bougie 21st century cocktail bars milked the jazz remix phenomenon for all it was worth in the early 2000s, but even if the concept lost its appeal after a few too many overpriced vodka martinis, it started out a great idea. Released a year before Madlib raided the Blue Note vaults, Verve Remixed paired archival recordings with contemporary beatmakers in dream aesthetic pairings that likely introduced classic jazz and vocal standards to some younger listeners and younger knob-twiddlers to hipper oldheads. The prevailing mood is one of ultra-cool late-night downtempo vibes, with Richard Dorfmeister lending even more funk to vintage Willie Bobo, Thievery Corporation keeping Astrud Gilberto cool and breezy, and Japanese trip-hop duo UFO looping an eerie string phrase around Sarah Vaughan's "Summertime." Subsequent installments leaned heavier on Verve's swing, Latin jazz, hard bop and soul-jazz sounds, but this is the perfect proof of concept, a restatement of purpose behind what every great trip-hop artist had started a decade earlier. – Jeff Terich
---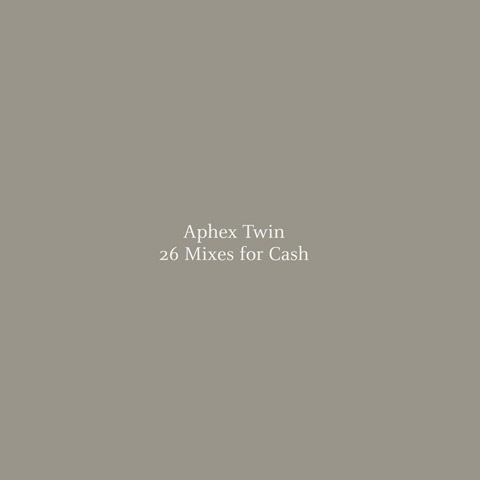 Aphex Twin – 26 Mixes for Cash
Richard D. James' influence on electronic music in the '90s and beyond is impossible to overstate, and one of the most fascinating ways to hear it is not through his own work but through the remixes he's done for other musicians. Though I say "remixes" loosely: If the purpose of a remix is to enhance or build on the source material while still leaving it true to its original form, James' approach was to strip the damn thing for parts and come up with something that was (almost) entirely his own. 26 Mixes for Cash—note, again, that it doesn't say "remixes"—collects two dozen such tracks (plus two alternate versions of his own material) into one overstuffed, occasionally vexing but often brilliant package. Among the more faithful reworkings are an even squelchier mix of 808 State's acid house banger "Flow Coma" and a version of Seefeel's "Time to Find Me" that transforms the gentle pulse of the original into flinty, kaleidoscopic EDM. Minimalist maestros Philip Glass and Gavin Bryars get the Aphex Twin treatment: The former's symphonic reimagining of David Bowie's "'Heroes'" is recombined with Bowie's own vocals, while the latter's The Sinking of the Titanic becomes a jarring new composition that's at once mechanical and celestial. And then there are the two tracks credited to Nine Inch Nails, which thumb their nose at Trent Reznor by disavowing the source material entirely. Funnier still is his blistering remix of Baby Ford's "Normal," which slips a voice message from an unamused Ford into the final cut—almost as if to say, "I can do this shit better than you." And he can.- Jacob Nierenberg
---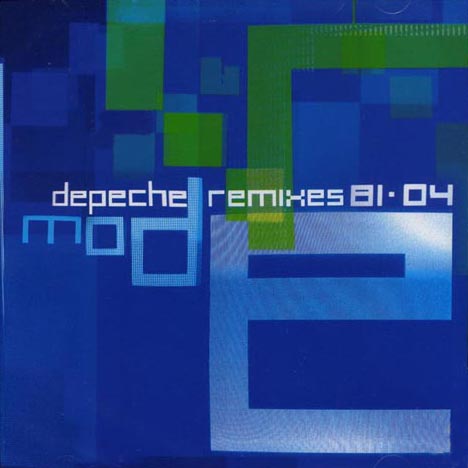 Depeche Mode – Remixes 81-04
Beginning deep in the new wave and across more than 40 years of performance and recording, this Essex quartet have amassed dozens of singles in their catalog and a seemingly endless supply of alternate versions to accompany them. In between their middling 2001 album Exciter and 2005's redemptive Playing the Angel, EMI mined the band's Mute Records archives and approached some different producers for a remix retrospective. The full three-disc edition is the play here, showing off the timelessness of their own studio skills (including classic takes on "Just Can't Get Enough" and "Never Let Me Down Again") and, more importantly, the insane range of genres (trip-hop, ambient, even folk) and musicians-as-fans (DJ Muggs, Danny Tenaglia, Linkin Park) they connected with over time. – Adam Blyweiss
---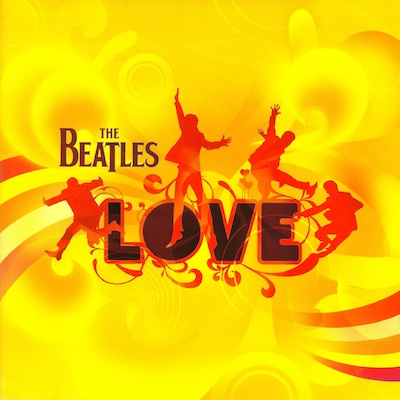 The Beatles – Love
Fulfilling a dream of the late George Harrison and given the blessing of all four members or their estates, longtime Beatles producer George Martin and his son Giles used the band's catalog to soundtrack a Cirque du Soleil show. Scores of Beatles songs were manipulated for Love, a hallucinogenic, gorgeous Las Vegas performance condensing the Fab Four's career and stories into one night. The 26 tracks cover smart medleys (the "Being for the Benefit of Mr. Kite" one is legit creepy), judiciously selected alternate takes ("While My Guitar Gently Weeps"), games of spot-the-sample ("Get Back"), dramatic remixes ("Gnik Nus"), and proper mashup moments ("Within You Without You/Tomorrow Never Knows"). Part of a massive shift in access to The Beatles' work as the 2000s wound down, the painstaking craft of Love also authenticated Danger Mouse's rebellious art that had paired The White Album with Jay-Z's The Black Album in 2004. – Adam Blyweiss
---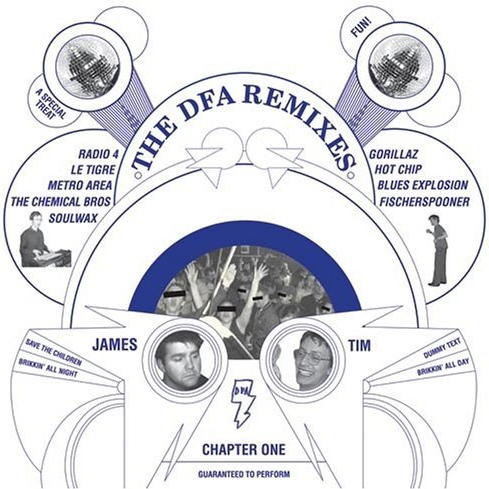 Various Artists – The DFA Remixes: Chapter One
In the mid- to late-'00s, no remix team was hotter than the DFA, the production/label team comprising Tim Goldsworthy and LCD Soundsystem's James Murphy. Everything they touched turned to dancefloor gold, filtered at once through '70s disco funk and '80s Lower East Side arthouse indulgence. The first of their two compilations of remixes finds its nine tracks pulsing with energy and adrenaline and intoxicated sweat, sometimes sounding like a slightly sleazier version of LCD (Blues Explosion's "Mars, Arizona"), elsewhere putting the funk in punk (Le Tigre's "Deceptacon"), or putting a little more Kraftwerk in someone's Gang of Four (Radio 4's "Dance to the Underground"). It's an abundance of disco hi-hats and buttery basslines, too much of a good thing that still wasn't enough—so they simply kept the party going with a second volume six months later. – Jeff Terich
---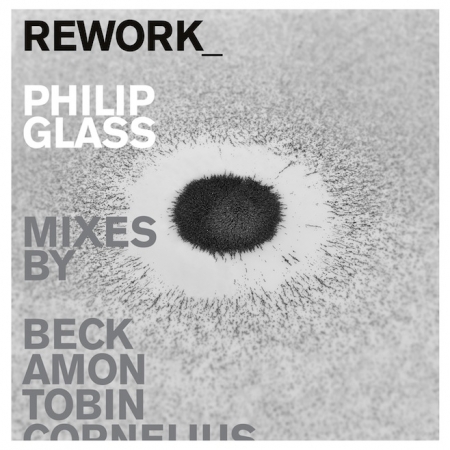 Philip Glass – Rework: Philip Glass Remixed
One of the most radical ideas of Beck's career was celebrating the 75th birthday of minimalist composer Philip Glass by curating a compilation of remixes of some of his works throughout his prolific career. The idea alone is pretty wild—music that doesn't lend itself naturally to beats leads to unpredictable results, at least on paper, though it all somehow works remarkably well. Dan Deacon, something of an oddball genius himself, creates an almost shoegazey strata of disorienting layers with the stunning "Alight Spiral Ship." The late Jóhann Jóhansson leans into the delicate beauty of "Protest" with strings and a steady pulse. Though the most ambitious piece of the bunch goes to Beck himself, who stitches together several of Glass' compositions in the 20-minute, dreamlike "NYC 73-78." There's a reverence to the source material throughout that keeps it from getting too bonkers, though I for one am curious what, say, Squarepusher or better yet Aaron Dilloway might do. But it's hard to argue with the results. – Jeff Terich
---
Support our Site—Subscribe to Our Patreon: Become one of our monthly patrons and help support an independent media resource while gaining access to exclusive content, shirts, playlists, mixtapes and more.