The Best Albums of April 2020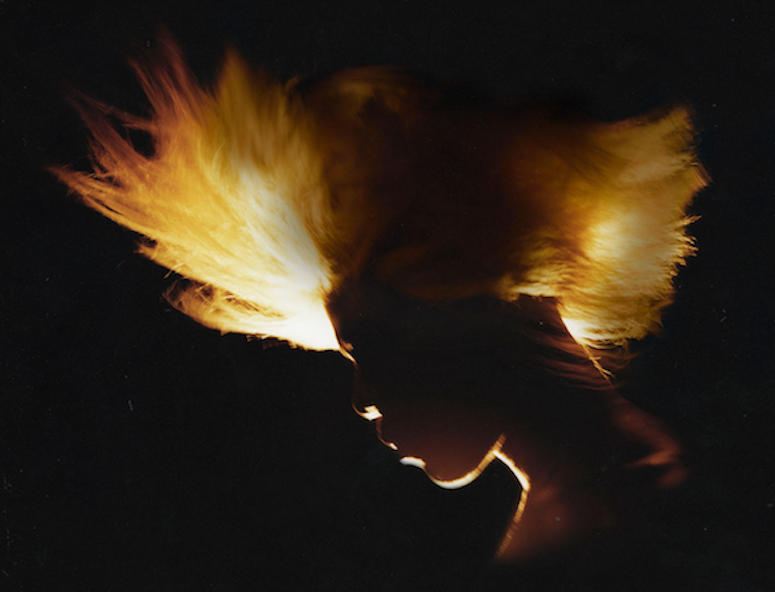 During a situation like the one we're in now, where the regular pace of life as we know is has become interrupted and things we've taken for granted have either stopped or been possibly permanently changed, it's important to take monthly stock of our favorite albums not only because it's a shortcut for those seeking great new music, but because it helps us remember what damn month it is. Six or seven weeks spent in your house without much else going on, save for a walk around the neighborhood or a trip to the grocery, will do that. But creating a neat divider between otherwise interchangeable months is just a fringe benefit to our monthly roundup of the best music of the month. We might be going a little stir crazy from saying in place for so long, but at least there's still plenty of great music to go around.
---
Fiona Apple – Fetch the Bolt Cutters
(Epic)
What We Said: Fetch the Bolt Cutters, Apple's long-awaited fifth album, is the most potent distillation of her essence yet, presenting the artist as pissed off and funny and warm—sometimes all three at once. – Jacob Nierenberg
Elder – Omens
(Armageddon)
What We Said: The clues were always there all along, and the band's never been too comfortable with the idea of being defined by any one genre trope—progressive music has always been part and parcel of who they are, if not the defining element. But on Omens, they own it, channeling Floyd and Yes as they remain faithful to roaring, meaty riffs. – Jeff Terich
Midwife – Forever
(Flenser)
What We Said: At only six tracks, some of them barely there, Forever feels a little less than a full-length album as a whole. Yet what's here is heartbreaking and beautiful, its greatest moments both deeply affecting and intensely trance-like. – Jeff Terich
Oranssi Pazuzu – Mestarin Kynsi
(Nuclear Blast)
What We Said: Oranssi Pazuzu are dark masters of their own, conjuring up dark sonic storms that have grown into something awe-inspiring on Mestarin Kynsi. – Jeff Terich
Rina Sawayama – SAWAYAMA
(Dirty Hit)
What We Said: Sawayama emerges fully formed on SAWAYAMA, offering just about everything you could ask for in a pop artist—beauty as well as brains, hooks as well as heart. – Jacob Nierenberg
Shabazz Palaces – The Don of Diamond Dreams
(Sub Pop)
What We Said: There's a lot going on here, but despite the occasional meandering, this album not only captures both the futuristic sound and insular feeling of 2020, but stands as one of the most interesting hip-hop records of the year. – Wil Lewellyn
Thundercat – It Is What It Is
(Brainfeeder)
What We Said: Thundercat is at his best when he's reveling in shameless silliness or reflecting on grief and loss, and It Is What It Is has moments of both. – Jacob Nierenberg
Ulcerate – Stare Into Death and Be Still
(Debemur Morti)
New Zealand's Ulcerate have spent nearly two decades crafting labyrinthine landscapes of intricate death metal, fusing together seemingly disparate yet interlocking pieces into stunning creations to behold. Where they divert from the technical death metal norm is not necessarily a matter of unforeseen influences or radical reinvention. The thing that makes Ulcerate stand out, particularly on new album Stare Into Death and Be Still, is the level of melodic contrast and emotional connection that they harbor between every time-signature shift, every double-kick burst, every sensory overload climax. The intensity that defined the band's past works is still front and center on Stare Into Death, as is a darkly nuanced songwriting sensibility that finds them embracing the grand and the muted alike as they thread an ongoing concept about death and observing it for what it is. As with any Ulcerate release, Stare Into Death and Be Still will take a lot out of you, but not always for the reasons you expect it to. – Jeff Terich
Windy & Carl – Allegiance and Conviction
(Kranky)
What We Said: A reminder of what Windy & Carl can accomplish when they give themselves a bigger canvas to paint on. – Jacob Nierenberg
Yaeji – What We Drew
(XL)
What We Said: The sounds and themes of What We Drew connect a series of sultry and earnest dots from Janet Jackson to fka twigs, and deliver something that's equally a party in a box and a party for the boxed-in. – Adam Blyweiss
Yves Tumor – Heaven to a Tortured Mind
(Warp)
What We Said: Yves Tumor never stays in one place too long, and Heaven to a Tortured Mind isn't merely a stab at anti-pop or anti-rock, but a much more dazzling and inventive approach to the real thing. – Jeff Terich
---
Support our Site—Subscribe to Our Patreon: Become one of our monthly patrons and help support an independent media resource while gaining access to exclusive content, shirts, playlists, mixtapes and more.