We've shared our favorite electronic, jazz and metal records of the year, and now it's time to turn our attention to the best rap music of 2022. And in looking over our favorites over the past year, the defining trait that stands out among most of them is eclecticism, whether it's Kendrick's journey of a double album, Denzel Curry's constantly shifting productions on his latest LP, or the dazzling array of sounds coming from the Backwoodz label roster. You'll see for yourself—rap's best and brightest were all over the place in the absolute best way. Turn up our list of the best hip-hop albums of 2022.
---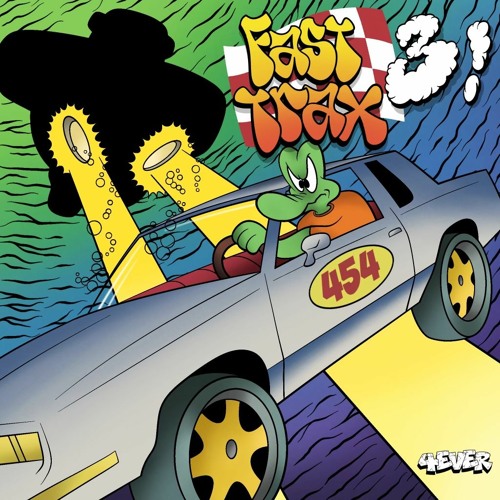 454 – Fast Trax 3
The music of 454 occurs in a candied utopia. On every song he's put out so far, the Florida hip-hop artist, born Willie Wilson, has jacked his voice up to a cartoonish pitch, rapping and singing over psychedelic infusions of digital sound. Animated by Miami bass, hyperpop, soul and R&B, he writes songs that speak to his experience—music, cars, skating, the Orlando suburbs of his childhood—and squares up to big topics with an open heart: losing family, growing up, looking back. Major artists have taken note. At 25, Wilson has already linked up with Frank Ocean and made a song with Denzel Curry.
Unlike last year's brilliant debut project 4REAL, a deliberately structured album, Fast Trax 3 is a loosies compilation from the past two years. The seams show, mixtape-style: crowded production, amorphous boundaries between songs, at least a few airhorns. But through the chaos Wilson delivers just as many highlights as on 4REAL, if not more. "Ice Age" and "Tales From the Hood" tug the heartstrings; "8Teen" is infectious; "Love Me, Hate Me" with Pig the Gemini (Wilson's sister and an electric rapper in her own right) is one of the year's best pop songs. The overall energy is gleeful, woozy and childlike. But when Wilson raps, he puts on an absolute clinic, always keeping his head above water in homespun seas of crystal synth and chipmunk soul. He sounds like a hip-hop star. – Casey Burke
Listen: Spotify
---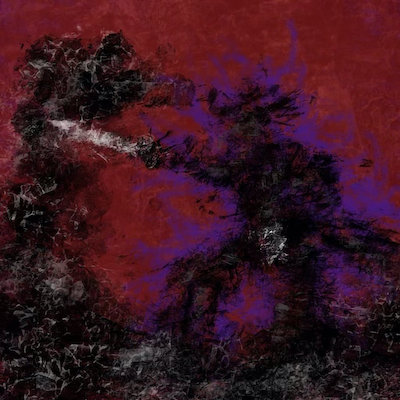 AKAI SOLO – Spirit Roaming
Backwoodz Studioz has steadily become one of the most routinely excellent labels in hip-hop. AKAI SOLO is a new addition to their roster, a rapper whose existential, enigmatic lyrics fly out of the speakers in an insistent monotone. It grabs your attention, his overtly emotional tone an intriguing foil to Backwoodz's studied, heady regulars. That's not to say that AKAI is not thoughtful, his lyrics often tackling heavy themes with depth and sardonic humor. With highlights like the stirring "What's a Win???" and the terrific "Jyu Viole Grace", Spirit Roaming is a terrific introduction to the artist. – Noah Sparkes
Listen/Buy: Bandcamp
---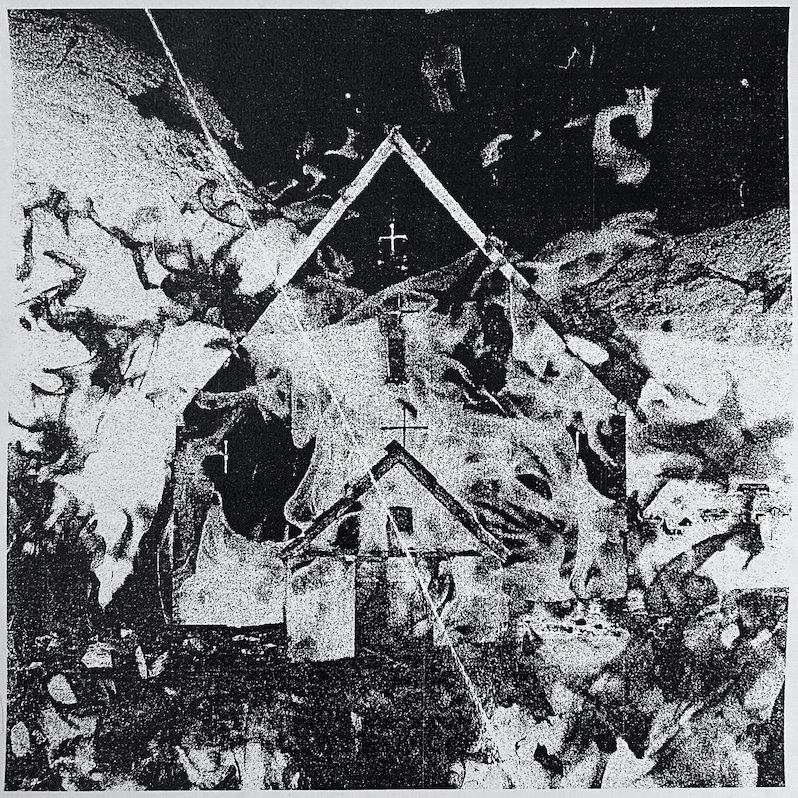 Backxwash – His Happiness Shall Come First Even Though We Are Suffering
Self-characterized as a trilogy-concluding finale, His Happiness Shall Come First finds Backxwash hitting harder than ever. As she reaches further and further back in her life her scope expands more explicitly to the outright primeval, lending a heavy atmosphere of mortal dread to her explorations of childhood and ancestral trauma. Backxwash has reached a climactic high point in the synergy between her clever sampling, pounding industrial beats, and searing lyricism. This might be the peak of this particular arc in her artistry, but it's hard not to be excited for the next chapter. – Forrest James
Listen/Buy: Bandcamp
---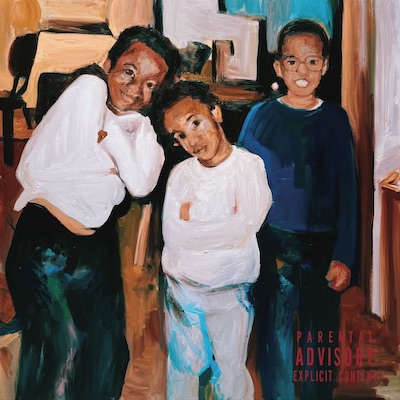 Benny the Butcher – Tana Talk 4
Any given year, there's an open spot waiting for a Griselda tape or record. It's well-earned; they're often mentioned (rightfully) as the heirs to Wu-Tang Clan, a stacked set of rappers who not only can produce bars in their sleep but also know the ideal and perfected tone of rap. There are intellectual records and wings of hip-hop, sure, but this isn't that. This is rap, the inheritor to the nastiest wings of funk and soul, VHS crackle and the acrid scent of burning hair wafting through the window. Our eternal all-star producer here at Treble, the one and only Alchemist, makes his mark again while Benny, perhaps the most gifted of the superlatively gifted Griselda crew, drops grimy verses that bounce like a jazz drummer woodshedding over a deep groove. This is perfect rap music, the platonic ideal. Long may Griselda reign. – Langdon Hickman
Listen/Buy: Spotify | Merchbar (vinyl)
---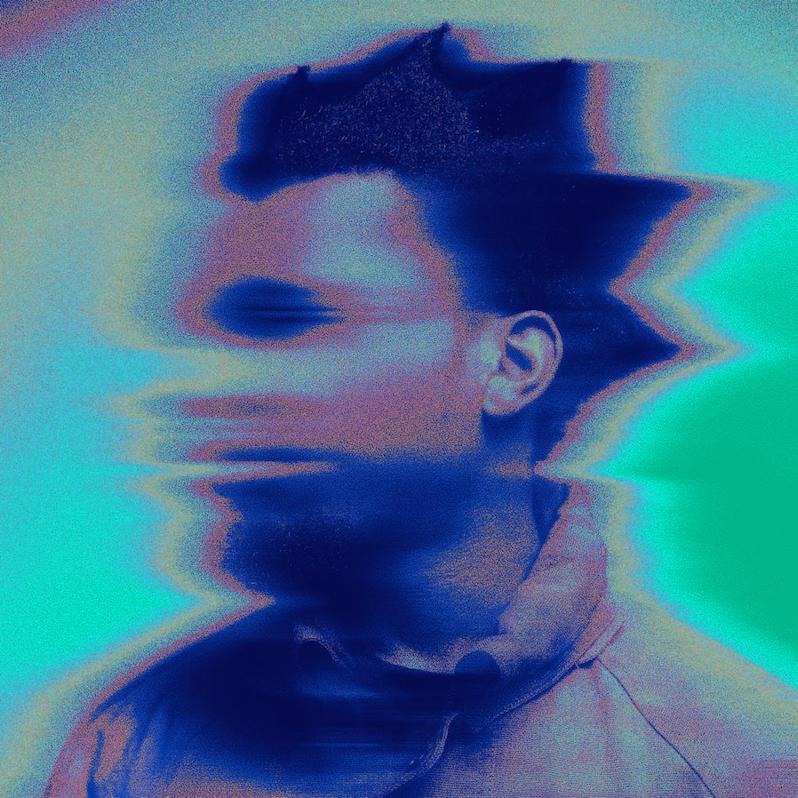 Denzel Curry – Melt My Eyez See Your Future
On his 2019 album ZUU, Denzel Curry laid down a half hour of some of his most urgent songs about the Miami community that shaped him. Autobiography is still what drives its full-length follow-up, Melt My Eyez See Your Future, but his gaze is more introspective, and the sound that accompanies it defined more by gauzy atmosphere and jazzy arrangements. His most varied album to date as well as his most reflective, Melt My Eyez See Your Future eases back on immediacy in favor of a set of songs that reveal aspects of Curry's life and music that had previously only been hinted at. It's a headphone feast, its 13 songs—each handled by different producers ranging from Kenny Beats to Robert Glasper to Thundercat—revealing its own rich details as Curry opts for big-picture questions rather than big hooks. Here, it's a tradeoff that works remarkably. – Jeff Terich
Listen/Buy: Bandcamp | Merchbar (vinyl)
---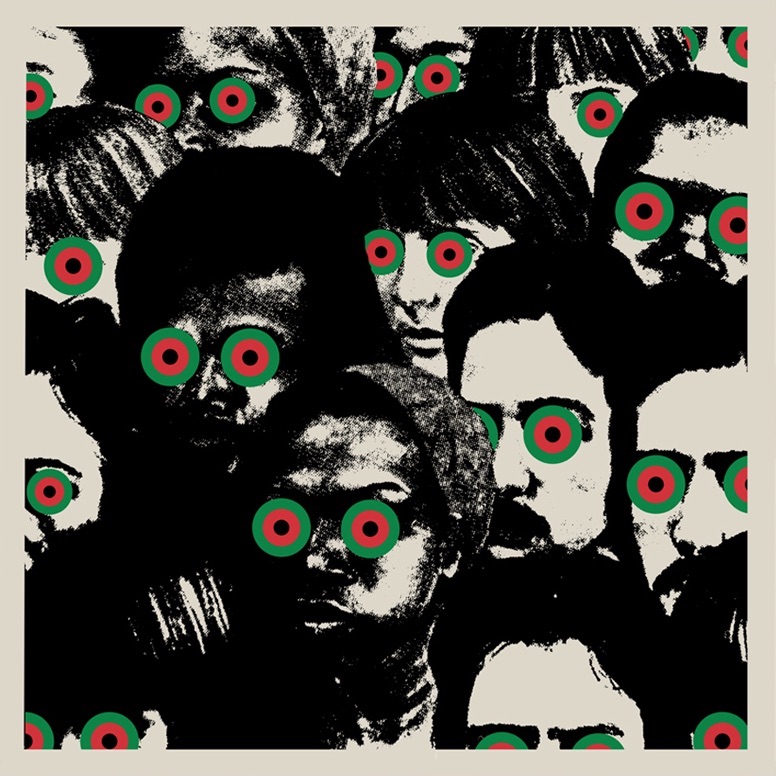 Danger Mouse and Black Thought – Cheat Codes
As a member of The Roots, Black Thought's played a key role in building up one of the best discographies in hip-hop, but legendary as his full-time gig might be, every great emcee eventually needs a spotlight all his own. Or at least one with a different kind of collaborator. The second solo record from Tariq Trotter, Cheat Codes finds him in the company of hip-hop MVP Danger Mouse, each of them returning to their, erm, roots, and delivering nothing short of pure boom-bap listening enjoyment. The guest features are on point (Run the Jewels, Michael Kiwanuka, the late MF DOOM), the production is warmly catchy, and Black Thought is never anything less than magnetic. No reinvention, no upsetting the paradigm, just two all-timers laying down bangers for the pure joy of it. – Jeff Terich
Listen/Buy: Spotify | Turntable Lab (vinyl)
---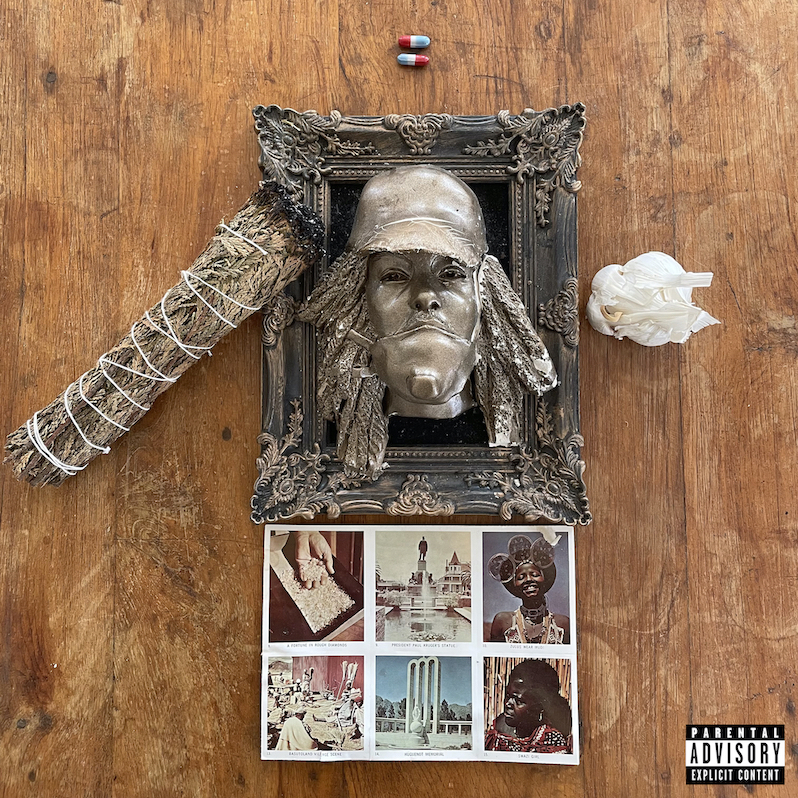 Earl Sweatshirt – Sick!
From the macabre stylings of his debut mixtape Earl to the glitchy loops of 2018's Some Rap Songs, Earl Sweatshirt's music has lived in gloomy sonic swamps. His fourth studio album, Sick!, hits with a tough clarity that's wholly new. Aided by producer Black Noi$e and The Alchemist, "2010," "Lye" and "Titanic" are some of his most immediately listenable tracks in years. Armand Hammer's billy woods and Elucid stop in for a guest verse apiece on "Tabula Rasa," one of the year's best songs. And as the album title suggests, we also get pointed, clever commentary on the pandemic ("N***** thinking that they figured it out / Hit the lab, whip up a cell / They itching for it, I seen it's been a drought." ) It's not an uplifting record, but Sick! does suggest openness—less of a desire to mask up, even as the world slowly gets sicker. – Casey Burke
Listen/Buy: Spotify | Merchbar
---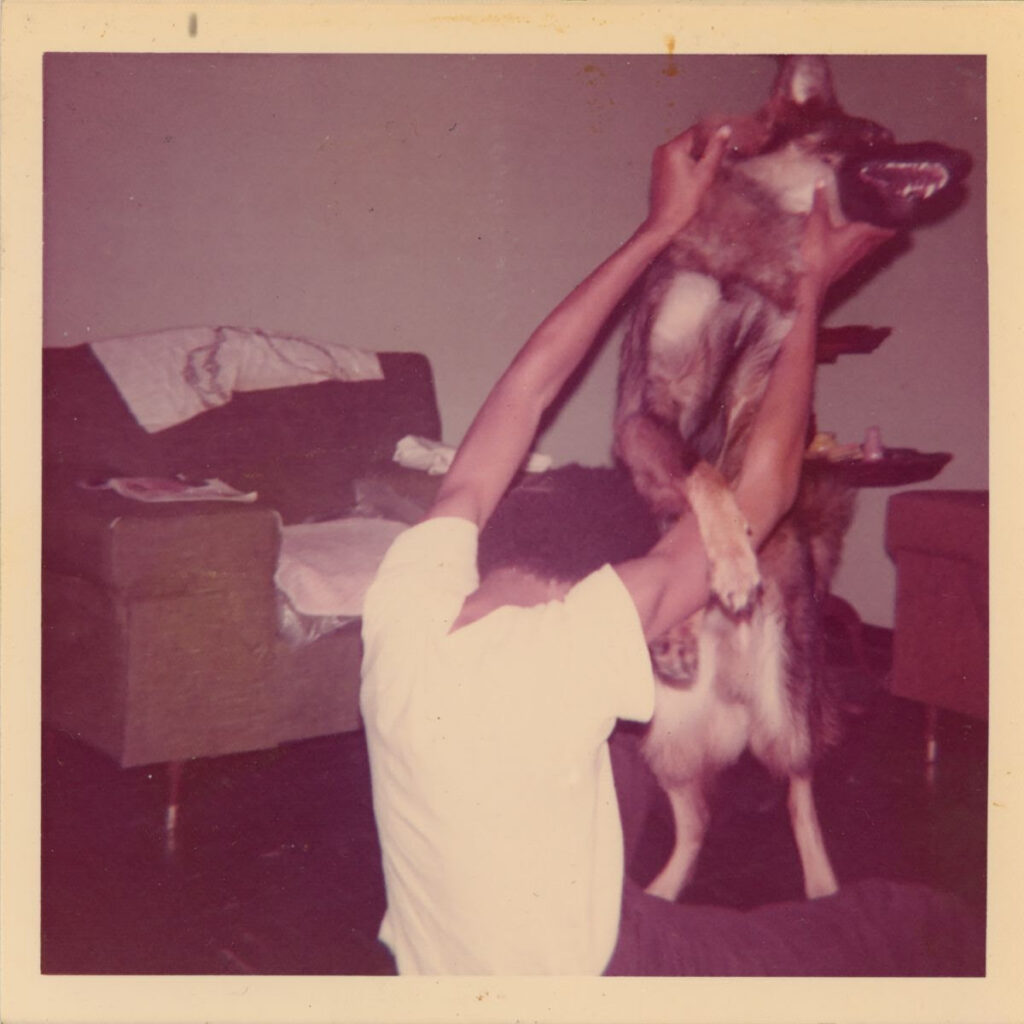 ELUCID – I Told Bessie
No rapper flows like ELUCID. He operates like a hip-hop equivalent of John Coltrane, weaving through the instrumental with inimitable skill and precision. His intensely enunciated rhymes inhabit a space between rigid accordance with the beat's meter and an engrossing fluidity, endlessly shifting in relation to the bar. Indeed, given the unusual time signatures and his astonishing command over them, it can occasionally feel like a sort of math-rap, intensely technical but totally effortless. But ELUCID is more than technically gifted, his dense lyrics worthy of their own essay. With I Told Bessie, the New York emcee once again shows why he's one of the best in the game. – Noah Sparkes
Listen/Buy: Bandcamp
---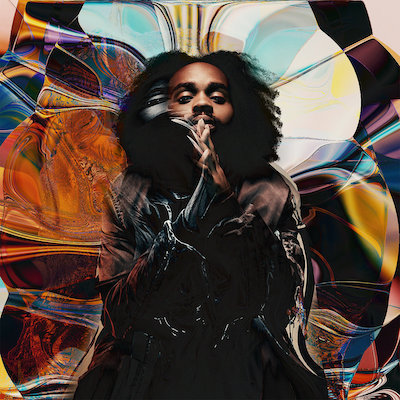 Fly Anakin – Frank
Richmond, Virginia emcee Fly Anakin's made the most of the past eight years, dropping anywhere between one and five releases per year since 2014, many of them sharing space with his fellow Mutant Academy alums Henry L.O. and Big Kahuna O.G.—and more recently, partnering up with Pink Siifu. Frank, his first for Lex Records, is billed as his debut (in part because it's the biggest production of his career thus far), though it's been a fertile road to get here. And yet, Frank is by all means one of the most stunning records to bear his name, featuring richly nocturnal production from a long list of collaborators ranging from Madlib to Dilated Peoples' Evidence beneath one marathon verse after another from Anakin (who got his name from a bar fight, he confesses on "Sean Price"). Fly Anakin's delivered a lot of music before getting to this point, which makes the distinction of this being his "debut" maybe open to interpretation, but what's not is that this stands as the best (and longest) full-length record to bear his name. – Jeff Terich
Listen/Buy: Bandcamp | Merchbar
---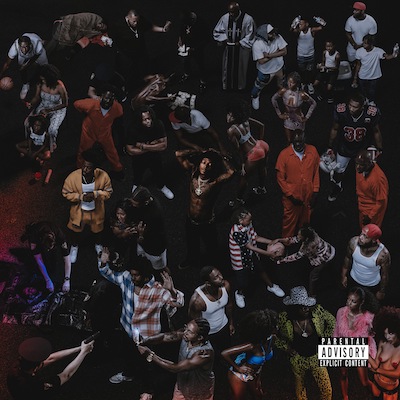 J.I.D. – The Forever Story
JID's third solo record is posited as a direct sequel to his debut, rightfully positioning the project as an ascendant career culmination. JID demonstrates a loving dedication to the craft, switching up his flow and tone multiple times within songs (YouTube user HipHopNumbers estimates 148 and 124 times across the album, respectively). A lesser artist could easily have chopped this sprawling album in half, pumped each with filler, and still gotten away with some solid material to trickle out, but JID expects far too highly of himself to settle for that. Instead, The Forever Story overflows with creative wordplay and densely detailed autobiography, a tour de force through sheer enthusiastic talent. – Forrest James
Listen/Buy: Spotify | Merchbar (vinyl)
---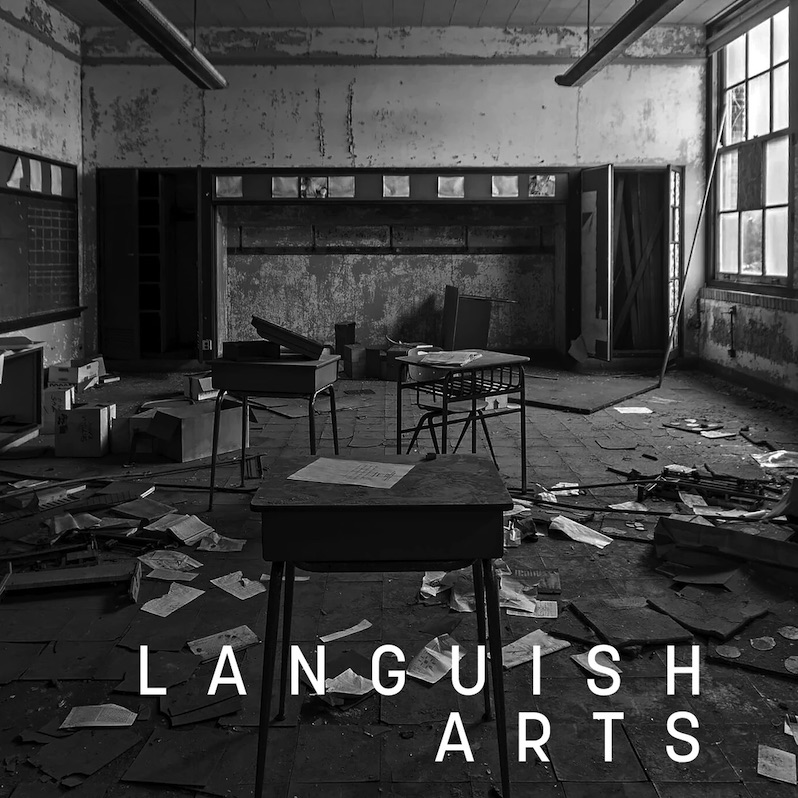 Ka – Languish Arts/Woeful Studies
Ka turns away from the religious imagery but not away from the meditative depth and mood, here pivoting on a double album to a motif of school lessons set against contemporary classical music. Every word drips with weight, every note of the beats feels like the strike of a timpani in a cavern, stark shadow and stiff suits. Ever as always, Ka remains the poet's favored rapper, delivering bars that read as emotive and throat-tearing on the page as they do in his placid and thoughtful flow. That the double album flows like a continuous suite only adds to the weight, the deft sense of composition that pervades every aspect of his work. Your hands clasp compulsively while listening, as if in prayer; suddenly, the relation to his overall body of work makes sense. Lesson, sermon, whatever. What matters is the endless beauty, wisdom, depth, all displayed like a cornucopia here. – Langdon Hickman
Listen: Spotify
---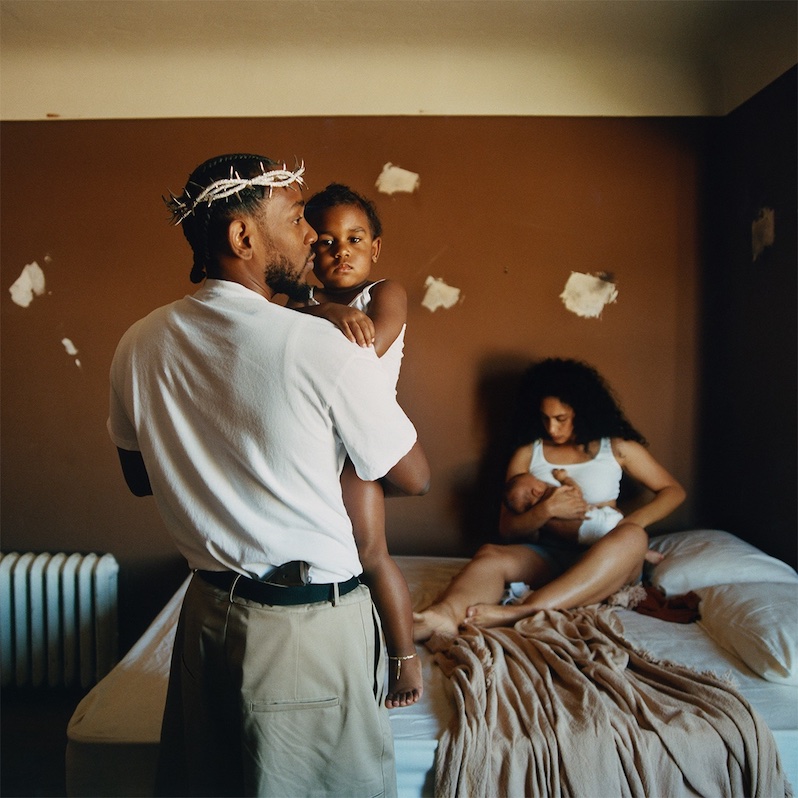 Kendrick Lamar – Mr. Morale and the Big Steppers
It's no coincidence that five years after DAMN., Kendrick Lamar's most immediate album, he should return with an album that swings in the opposite direction, offering a double-album's worth of inward-looking songs that frequently lean away from easy hooks. An introspective saga that finds Kendrick Lamar addressing his own personal failings while offering the rare glimpse of who he is behind his life as the greatest rapper of his generation (my characterization, not his—though he does have a Pulitzer), Mr. Morale and the Big Steppers is complicated and dense by design. It's also one that yields myriad rewards, whether in the form of its standout songs ("Mother I Sober," "N95," "Mirror") or its plentiful food for thought. It's not a flawless album by any means, though it would feel somehow inappropriate if it were. The blemishes-and-all approach only serves to reveal a fuller picture. – Jeff Terich
Listen/Buy: Spotify | Turntable Lab (vinyl)
---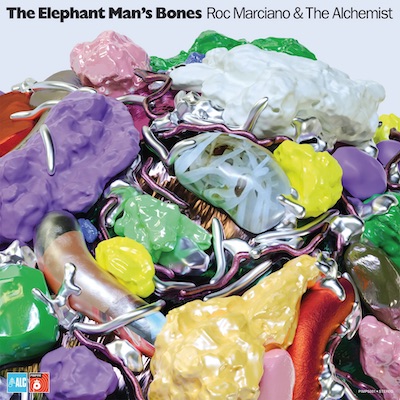 Roc Marciano & The Alchemist – The Elephant Man's Bones
Toward the end of Roc Marciano's faultless new record, the cooly sinister rapper describes his flow as being formless. His rhymes—dense with grimy imagery and witty braggadocio—slither through the low-key production with little regard for typical rap structures. It's this liquid style, perfectly complemented by the subtle drums and slick sampling of The Alchemist, that makes The Elephant Man's Bones so addictive. If gangsta rap was once defined by boisterous machismo and booming drums, Marciano represents a fascinating evolution. This is intimidating in the manner of DeNiro in Goodfellas or Brando in The Godfather; for Marciano, a kingpin's respect is not garnered with loud posturing but with a chilling, authoritative calm. It's grim, amoral, and completely brilliant. – Noah Sparkes
Listen: Spotify
---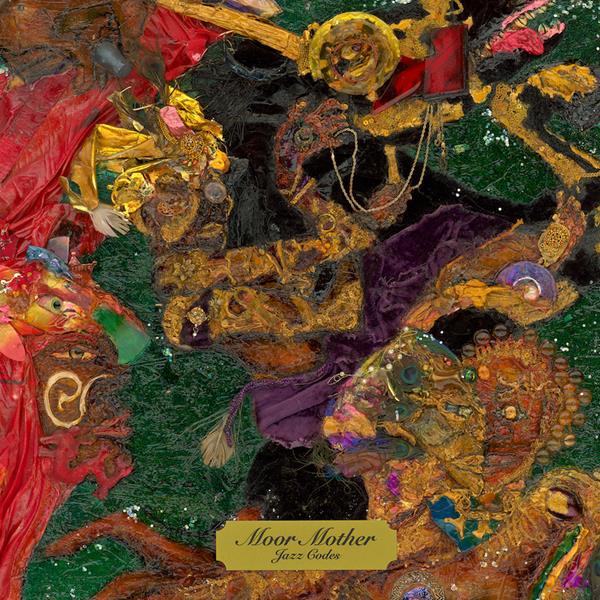 Moor Mother – Jazz Codes
Jazz Codes is, much like its title suggests, a jazz album. It's also, much as the presence of emcees like Akai Solo and Fatboi Sharif would suggest, a rap album. It's downtempo, it's ambient, it's spoken word—it's countless things at once, and that's the point. Time has shown that the drawing of genre borders can be as destructive as instructive, and on her second full-length solo record in a year's time, Moor Mother untangles and retangles Black music in ways that feel genuine and exploratory. It's ostensibly an album about history even when it sounds like the future, and it's in the less neatly drawn lines in which Moor Mother finds fertile fodder. "Now how am I supposed to play the blues when I feel so good?" she asks on "BLUES AWAY." One track later on "THOMAS STANLEY JAZZCODES OUTRO," the titular academic takes a look at the word "jazz" itself: "Many observers have told us that jazz used to mean sex/And maybe it needs to go back to meaning sex." That's in large part key to cracking the code; sometimes, more than anything, it's about what you can feel. – Jeff Terich
Listen/Buy: Bandcamp | Merchbar (vinyl)
---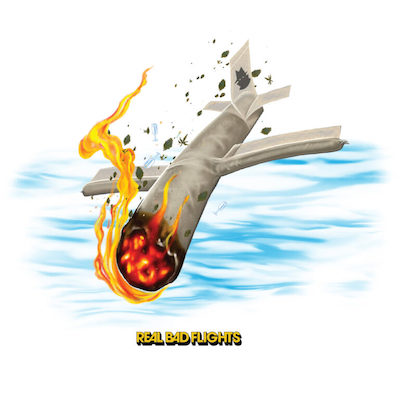 Pink Siifu & Real Bad Man – Real Bad Flights
On the cover of Pink Siifu's Real Bad Flights, an airplane-shaped spliff plummets towards water, throwing an assortment of champagne glasses and pot leaves into the air. The record reflects the cover's duality; a juxtaposition between hazy, relaxed flows and a quiet threat of oblivion. It also highlights the LP's constant sense of travel or transition. Whether it's the songs' globetrotting titles, the reflections on where he's come from, or the expansive genre-hopping from producer Real Bad Man, the record feels like it's constantly in motion, a mixtape-style tour of Pink Siifu's sound. Aided by a wide cast of underground rappers, Real Bad Flights is a great addition to the emcee's catalogue. – Noah Sparkes
Listen: Spotify
---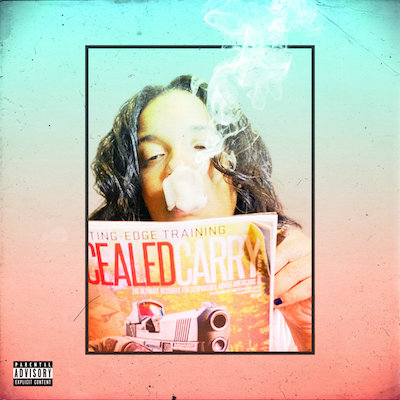 Psalm One x Custom Made – Bigg Perrm
Chicago emcee Psalm One has been laying down lyrical landmines for two decades, not so quietly building up a body of work of underground gems via labels like Rhymesayers. With her new collaboration with producer Custom Made, she finds a suitable foil to her hard-as-nails yet warmly human flow, providing a triumphant bed of organs to her litany of industry frustrations on "Cristalle Jr.", washing her musings on capitalism's unfortunate hold on all of us with a late-summer guitar haze, and crafting some eerie atmosphere around Psalm's tour through an internal monologue on self-love and mental health with "Basement Check." Psalm One's lyrics are equal parts open arms and closed fist, and on Bigg Perrm, you feel the impact and the embrace more than ever. – Jeff Terich
Listen/Buy: Bandcamp
---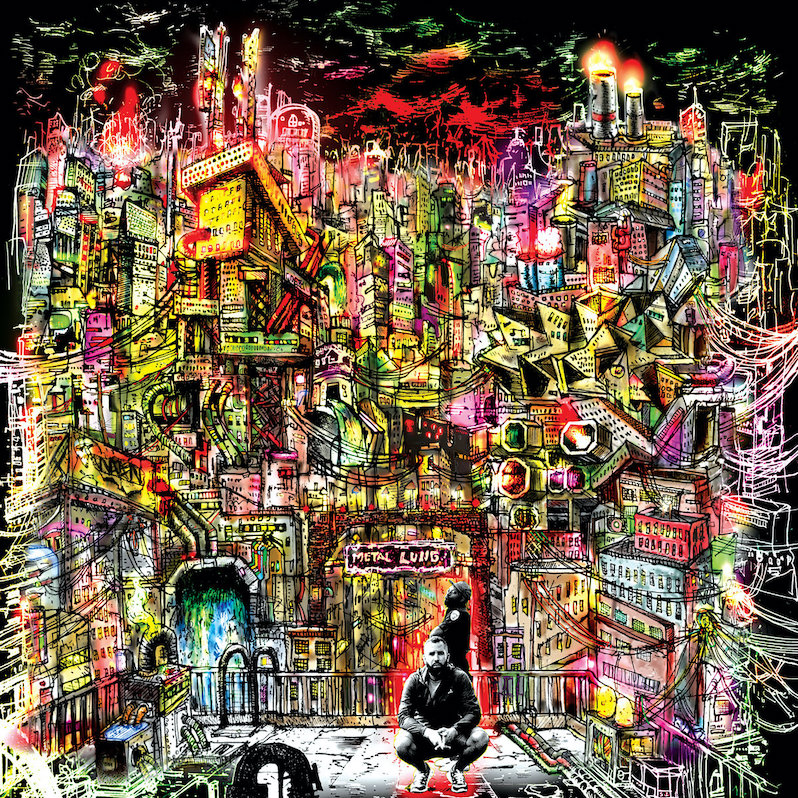 ShrapKnel – Metal Lung
ShrapKnel's 2020 debut found the duo of Curly Castro and PremRock pairing their unpredictable wordplay with industrial production that scraped like a cargo ship run aground. Its follow-up, Metal Lung, is less sonically abrasive, at least until the sci-fi showdown of "Gravity Falls," but noise permeates Metal Lung. It's in the dystopian images that flash throughout, the detritus of pop culture and culture more generally, narrations of a world not so much crumbling but breaking down and piling up into toxic heaps around us. It's no coincidence that Alice in Wonderland becomes a point of reference by just the second song, as the duo lead us through one rabbit hole after another, into opium dens and warped Wu-Tang tapes, with a sense of peril hanging in the air as they navigate one staggering detour after another. At one point PremRock declares, "This rap shit's a breeze like doing homework on the bus," and he and Curly no doubt make it look easy—even if the landscape is spring-loaded with booby traps. – Jeff Terich
Listen/Buy: Bandcamp
---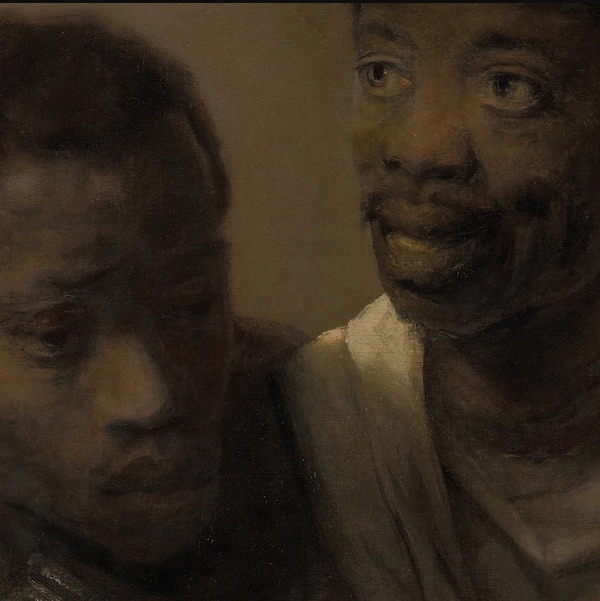 billy woods – Aethiopes
Coming off a banner year with Armand Hammer, billy woods delivered the first of two great albums in 2022 with Aethiopes, a dizzying spiral into paranoia and examiations of problematic cultural depictions of the Other intertwined with pop culture colonization and surreal flashes of autobiography (or are they?). Producer Preservation's beats and samples only deepen the layers of intrigue and staggering imagery, a bed of sound every bit as intricate as woods' own peerless lyricism. We named this our Album of the Year for a reason. – Jeff Terich
Listen/Buy: Bandcamp
---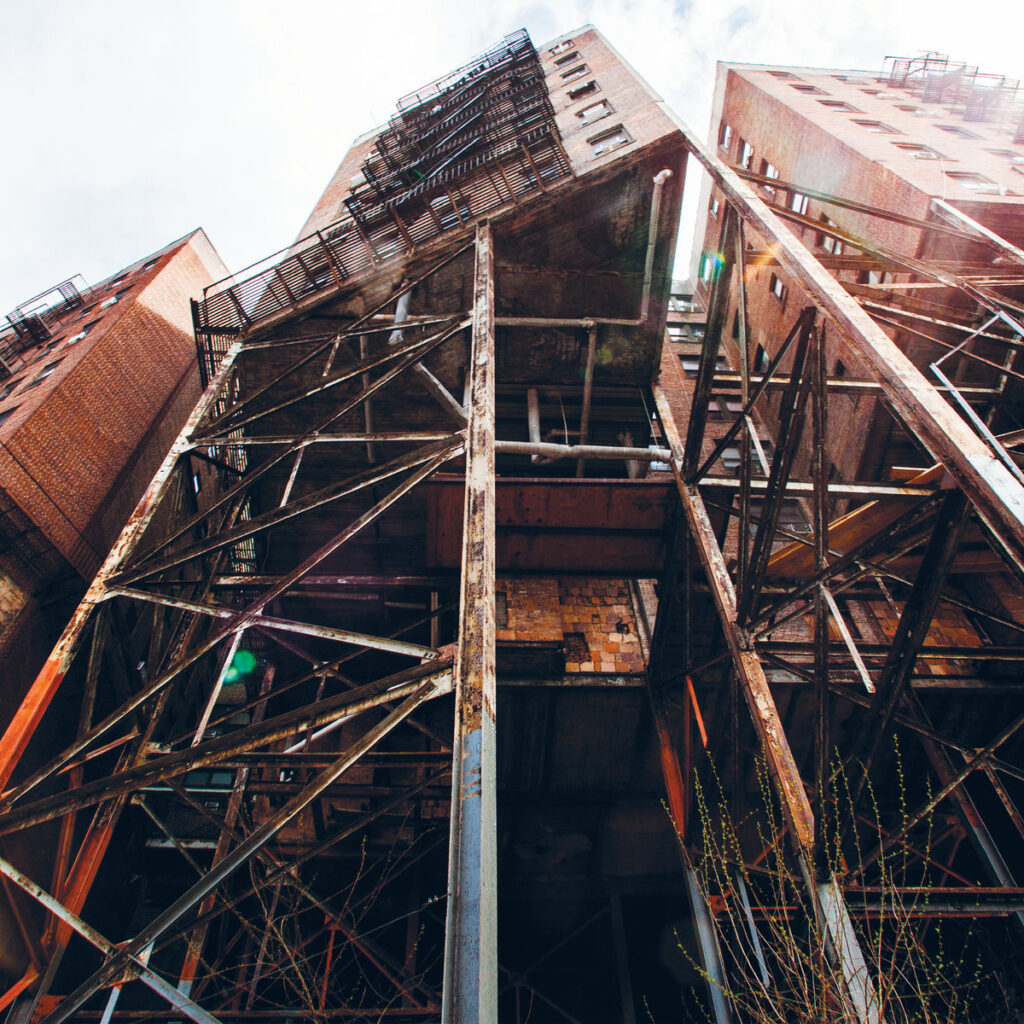 billy woods – Church
…And then he released another incredible set of songs. The other half of woods' bookending releases, which with Elucid's I Told Bessie comprises a trio of Armand Hammer emcees' solo records in 2022, Church takes more of an inward turn after the unsettling and intricate conceptual threads of Aethiopes and finds a less ominous but still complex and subtly chilling counterpart in Messiah Musik's production. Church, as its name suggests, is warmer and more social, but still miles apart from pop-rap populism, its compositions knotty and mesmerizing, slowly unraveling threads that leave a new impact with each listen. – Jeff Terich
Listen/Buy: Bandcamp
---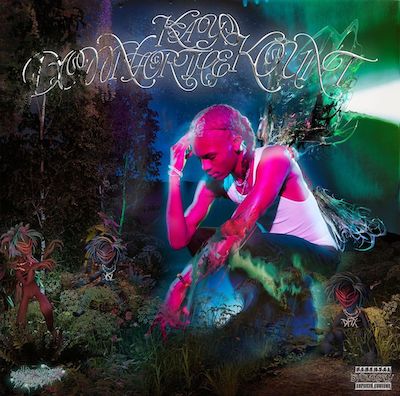 Yung Kayo – DFTK
On the cover of DFTK, suffused with a blue-green glow, Yung Kayo crouches at the edge of a forest under an ultra-saturated night sky, his skin magenta. And indeed, this debut full-length from the 19-year old D.C. artist is a hyper-real set of songs. Kayo goes for bright, buoyant beats and tends to skate around hip-hop conventions. Like his mentor Young Thug, who signed him to YSL records in 2020, he has a knack for knowing when to erupt in song mid-verse. The flexes are many and familiar—high fashion, drugs and women. In Kayo's hands they amount to a gleeful, psychedelic whirlwind ("I'm cashing out, it's just for the day / Shit, went to sleep with a real Barbie"; "Don't think 'bout the past / The other night I had a Goyard dream.") But the lyrics are less central here than the energy of Kayo's vocals against the lush production, transporting us into a giddy headspace that—maybe despite our best interests—we don't want to leave. – Casey Burke
Listen: Spotify
---
Treble is supported by its patrons. Become a member of our Patreon, get access to subscriber benefits. and help an independent media outlet continue delivering articles like these.