SXSW 2015: 15 Must-see bands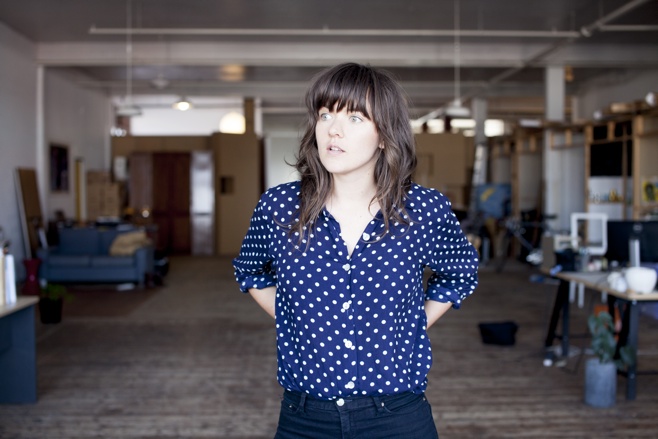 Next week, tens of thousands of musicians, journalists, industry professionals and party-goers in search of free nachos and beer (and sure, some music while you're offering) will fill up Austin, Texas for another week of live music and corporate shenanigans at SXSW. But we know that you're not really there for the McDonalds food truck. You're there to catch some great music, so we're helping you out; here are 15 must see bands at SXSW 2015, in a variety of genres, on different days, at different showcases. We did our best to make the schedule manageable. And you don't have to take our word for it, but we've been there a few times; we have a pretty good idea of where to go and what to see. Don't forget to drink a lot of water.
Courtney Barnett
(12 a.m., Thursday, March 19; Cedar Street Courtyard)
Of the long list of excellent singer/songwriters currently flooding our music libraries with amazing music, Courtney Barnett is easily the best storyteller of the bunch, from her breakthrough allergy-attack epic "Avant Gardener" to her hard-rocking new summary of insecurities, "Pedestrian At Best." Her new album Sometimes I Sit and Think and Sometimes I Just Sit is easily one of the strongest albums of the year thus far (it's not out yet, but trust us on this one). And while she's playing a few different shows at SXSW this year, you'll probably want to get there early. You'll also have to trust us on that one.
Listen: Courtney Barnett – "Pedestrian at Best"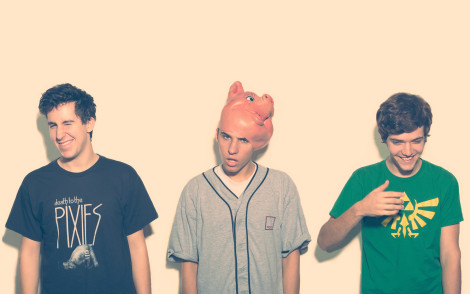 BadBadNotGood
(11:45 p.m., Wednesday, March 18; Empire Garage)
This Canadian experimental jazz pop group has been quickly growing in stature, thanks to some early reworkings of hip-hop songs in their own uniquely cool fashion. But between last year's III and this year's Sour Soul — featuring Ghostface Killah — BadBadNotGood have arrived. The group will be bringing their grooves to a number of different showcases and parties at SXSW this year (we offer one suggestion above), so there's no real reason not to pop and lock to their chill, soulful beats.
Watch: BadBadNotGood/Ghostface Killah – "Ray Gun" (feat. MF DOOM)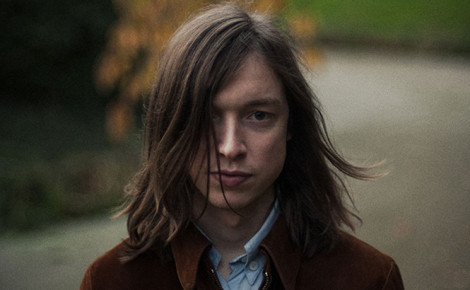 Jacco Gardner
(11:25 p.m., Friday, March 20; Hotel Vegas Patio)
This year, Dutch singer/songwriter Jacco Gardner is releasing a new album called Hypnophobia, and based on the first single, "Find Yourself," it's going to be a hell of a trippy ride. Gardner finds an interesting sweet spot between '60s-era psychedelia like Syd Barrett and Love and more recent permutations of those head-spinning pioneers, like Broadcast and Melody's Echo Chamber. And yet, the melodies he writes are just out of this world on their own. So pencil this one in on your schedule, if the surreal sight of Sixth Ave. isn't hallucinatory on its own.
Watch: Jacco Gardner – "Find Yourself"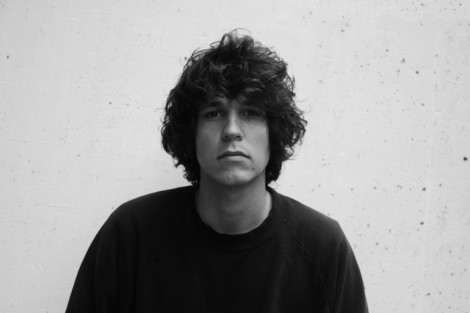 Tobias Jesso Jr.
(8:30 p.m., Friday, March 20; Central Presbyterian Church)
Tobias Jesso Jr. is building a pretty big head of buzz thanks to his brand new album Goon, which finds the singer/songwriter playing some gorgeously sophisticated pop songs, heavy on piano, and with more than a touch of Jon Brion in his melancholy whimsy. But being a singer/songwriter behind a piano also means that sometimes he's going to reference Billy Joel, and you're going to have to be OK with that. (He actually uses the phrase "Say goodbye to Hollywood," just so you know.) His set may not be one of the loudest, but definitely expect to see a lot of people queueing up to check it out.
Listen: Tobias Jesso Jr. – "How Could You Babe"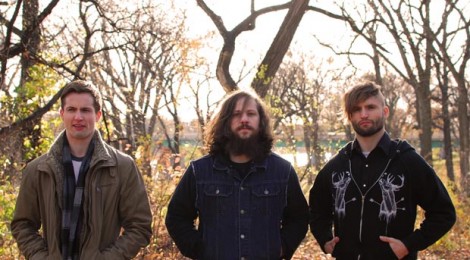 KEN Mode
(10 p.m., Thursday, March 19; Dirty Dog Bar)
We've seen KEN Mode before at SXSW — in fact we had a nice chat with them a couple years ago — and the memory of the Winnipeg trio absolutely destroying the former Emo's Jr. on a sweaty afternoon is still pretty fresh in my mind. They're one of the fiercest live bands you'll see at SXSW or any festival, so when you watch the intense, visceral album trailer for their new record Success, you might not get a good idea of what their new music sounds like, but certainly what kind of visceral assault they'll bring. We loved Entrench, so we wouldn't tell you to pass up a chance to hear what follows.
Watch: KEN Mode – "The Terror Pulse"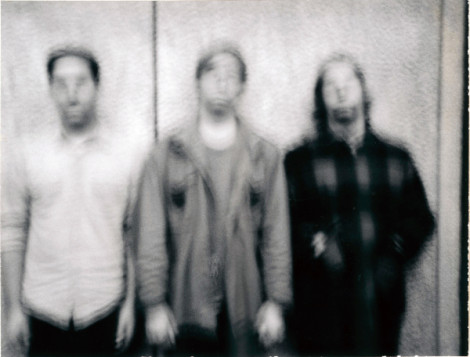 Metz
(10 p.m., Wednesday, March 18; Mohawk Outdoor)
This most certainly isn't Metz's first SXSW, though the gap between their 2012 self-titled album and their upcoming second album, II, certainly felt like a long time. Their new set of songs promises a more diverse palette for the Canadian trio, and they've said that they're using a lot more than just guitar, bass and drums to fill out this one. But that being said, it seems best to expect the group to do what they do best — wreck the stage with volume and speed. And they're also playing right before punk legends The Damned, so sticking around for that sounds pretty fun, while you're there.
Listen: Metz – "Acetate"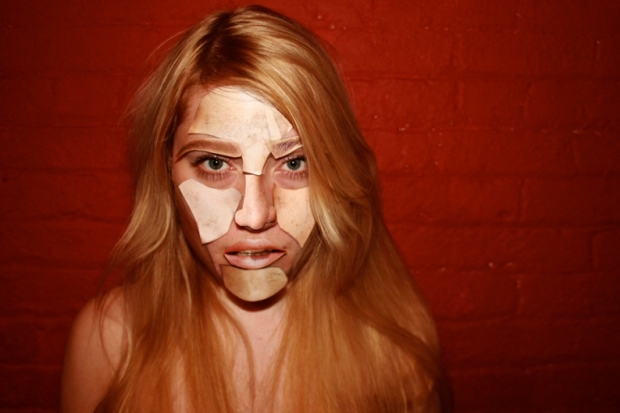 Pharmakon
(12:30 a.m., Thursday, March 19; Hotel Vegas)
Pharmakon's Bestial Burden was one of the most visceral and intense albums of 2014. It was also one of my favorites, though I had trouble bringing the rest of the Treble staff over to that dark side. No matter — if it's a loud industrial show with devastating emotional effects and an almost interactive, performance-art style about it, then you're definitely going to want to hit up the Sacred Bones showcase to see Margaret Chardiet at her best.
Listen: Pharmakon – "Body Betrays Itself"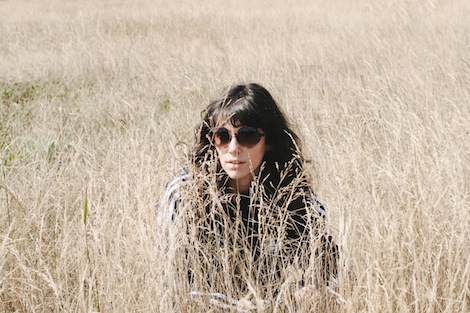 Natalie Prass
(midnight, Tuesday, March 17; Cheer Up Charlie's)
Natalie Prass went from being an up-and-coming artist to having her own celebrity cover band pretty quickly, when Ryan Adams covered for her as "Natalie Sass" at a recent concert she wasn't able to play due to a canceled flight. Not bad. But then again, Prass writes some uncommonly good pop songs, the likes of which have made her self-titled debut one of the most thrilling surprises of 2015. Though it seems not quite right to call her a newcomer; she's been writing music for a long time, and performing with other artists like Jenny Lewis, so the attention that's been heaped on her new record has been a long time coming.
Watch: Natalie Prass – "Why Don't You Believe In Me"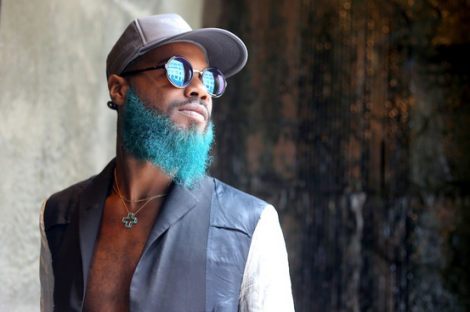 Rome Fortune
(Friday, March 20; Gypsy Lounge)
If Atlanta is the epicenter of all things weird right now in hip-hop, the blue-bearded Rome Fortune is definitely one of the weirdest. Only loosely considered "cloud rap," he's got way too much character and charisma to get caught up in that nebulous netherworld. That being said, the beats on his mixtapes — like last year's Small VVorld — are plenty ambient and dreamy, which juxtapose interestingly with his eccentric rhymes. He's also one of few rappers to take the bold step of laying down rhymes over a Four Tet beat.
Listen: Rome Fortune – "One Time For"
Vince Staples
(4:30 p.m., Thursday, March 19; Mohawk Outdoor)
If you look back through the archives, you'll notice that West Coast rapper Vince Staples has actually been performing at SXSW pretty regularly over the last few years. He's been putting in work, and now that his 2014 EP Hell Can Wait has been entered into the books as one of the strongest showings in hip-hop of the last year, his return is all the more exciting. He's got a late afternoon spot at one of Pitchfork's many parties, which is a good time to catch one of the best young rappers in the game.
Listen: Vince Staples – "Hands Up"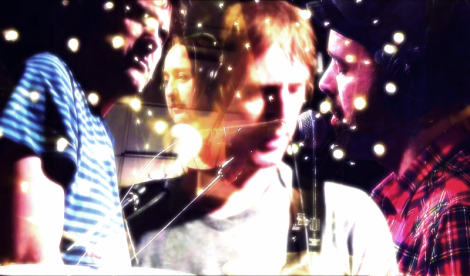 Swervedriver
(midnight, Friday, March 20; Red 7)
Shoegaze is alive and well, ladies and gentlemen. After My Bloody Valentine conquered 2013 with their Internet-breaking album mbv, Oxford's Swervedriver have returned with a new album of their own, I Wasn't Born to Lose You. And what's more, it's really good, bringing to mind the best of their 1990s output and updating it with a modern, dreamy and occasionally hard rocking sound that suits them well. They recently swung by San Diego, where we saw them put on a phenomenal show, so if you've been waiting 17 years to catch them again, Austin presents a few opportunities to do so.
Listen: Swervedriver – "Autodidact"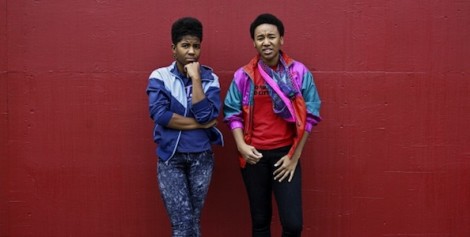 THEESatisfaction
(9:35 p.m., Saturday, March 21, Bungalow)
THEESatisfaction's second album EarthEE (so many superfluous Es!) is one of our favorite records of 2015 thus far. The Seattle-based duo of Stas and Cat create a cosmic hip-hop R&B journey that's simultaneously otherworldly and yet deeply human. They've got more funk and soul than most, but they're far from a typical hip-hop duo, owing just as much to spoken word poetry as musical influences. Drop in, tune in, space out.
Watch: THEESatisfaction – "Recognition"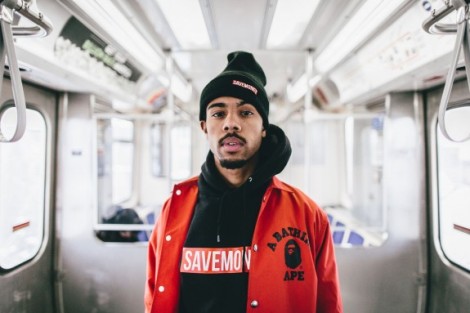 Vic Mensa
(1 a.m., Tuesday, March 17; The Main)
Chicago's Vic Mensa earned some major accolades and hype last year, thanks to the track "Down on my Luck," which isn't really much of a hip-hop song at all, actually. It's more of a house track with some clever rhyming, but that's precisely why Mensa is such an interesting figure in hip-hop right now. He's not hemmed in by genre conventions, and it's paid off at least once. He's also expected to appear on the next Kanye West album, which is usually a sign that things are lining up.
Listen: Vic Mensa – "Down on my Luck"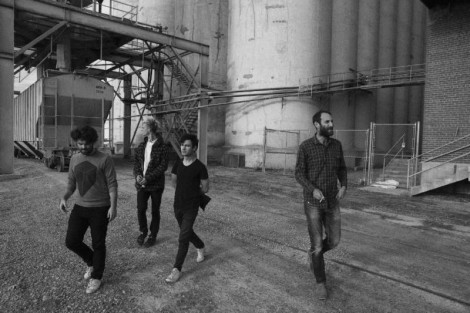 Viet Cong
(9 p.m., Thursday, March 19; Cedar Street Courtyard)
Regardless of the criticisms that Viet Cong have been getting for their name of late (not getting into that right now), the group is definitely one of the most exciting new bands of 2015. Their debut album released in January is an absolutely thrilling post-punk record, with shades of This Heat and now-defunct Calgary indie rock group Women (with whom Viet Cong shares two members). They also put on an incendiary live show, which is precisely the reason why you'd want to go see them in Austin.
Listen: Viet Cong – "Continental Shelf"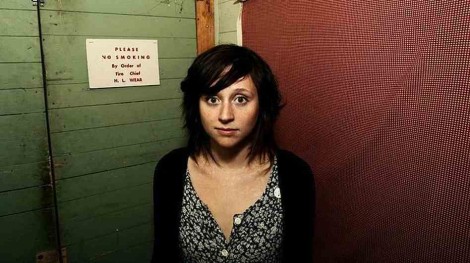 Waxahatchee
(11 p.m., Tuesday, March 17; Mohawk Outdoor)
Katie Crutchfield, aka Waxahatchee, made an impressive debut in 2013 with Cerulean Salt, an elegantly understated and emotionally affecting album that recalled the likes of Liz Phair and Elliott Smith without being beholden to any explicit influences. But Crutchfield recently signed with Merge, and with that move comes an even bigger sound, as her new single "Air" shows Waxahatchee growing into a bigger and bolder sounding outfit. Waxahatchee was already an artist to watch, but we'd recommend you keep your eyes and ears right where they are, now that she has your attention.
You might also like: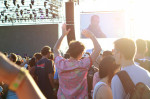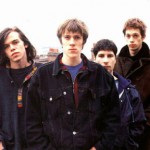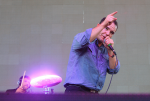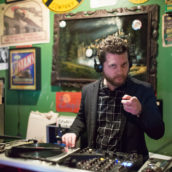 Jeff Terich
Jeff Terich is the founder and editor of Treble. He's been writing about music for 20 years and has been published at American Songwriter, Bandcamp Daily, Reverb, Spin, Stereogum, uDiscoverMusic, VinylMePlease and some others that he's forgetting right now. He's still not tired of it.