10 Essential Double Albums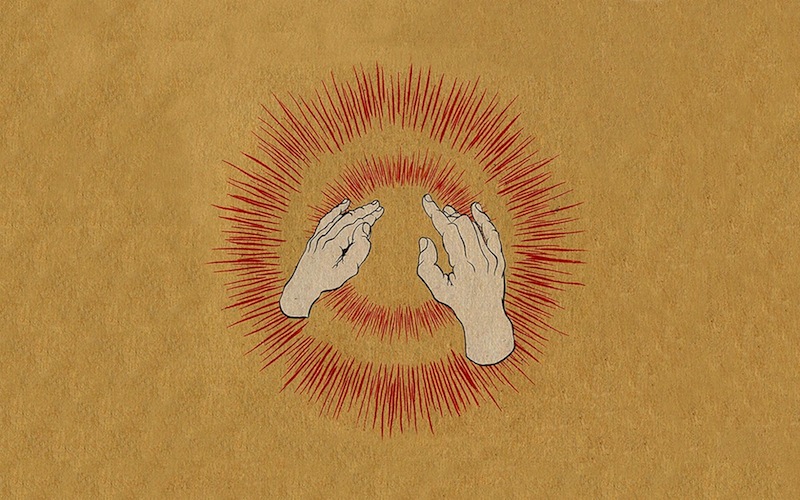 Is anyone still saying the album is dead? Clearly nobody bothered telling the thousands of artists that still keep making them. And not only are musicians still making albums, they're still releasing double albums. Sure, there was a slight pullback for a couple decades after the progressive rock era sort of overdid it (not that there weren't some notable successes). And if we're going to be honest about this, most of the doubles and triples that lined LP racks in the '70s could have been trimmed of a lot of their excess weight (more on that later). But in the '90s, going long started to become a more common occurrence. The Orb and Smashing Pumpkins each issued some lengthy double-disc opuses, and in 1999, Stephen Merritt went ahead and released a whole damn box set and called it 69 Love Songs. And even in the 2010s, there have been many favorites that came in expanded packages—M83's Hurry Up, We're Dreaming, Baroness' Yellow & Green and Chromatics' Kill For Love . Certainly there are a lot of fine examples out there, but the time seemed ripe to draw up a list of the absolute must-have, completely awe-inspiring, filler-free and simply best double albums of all time. We'll go to the (slip)mat for these.
---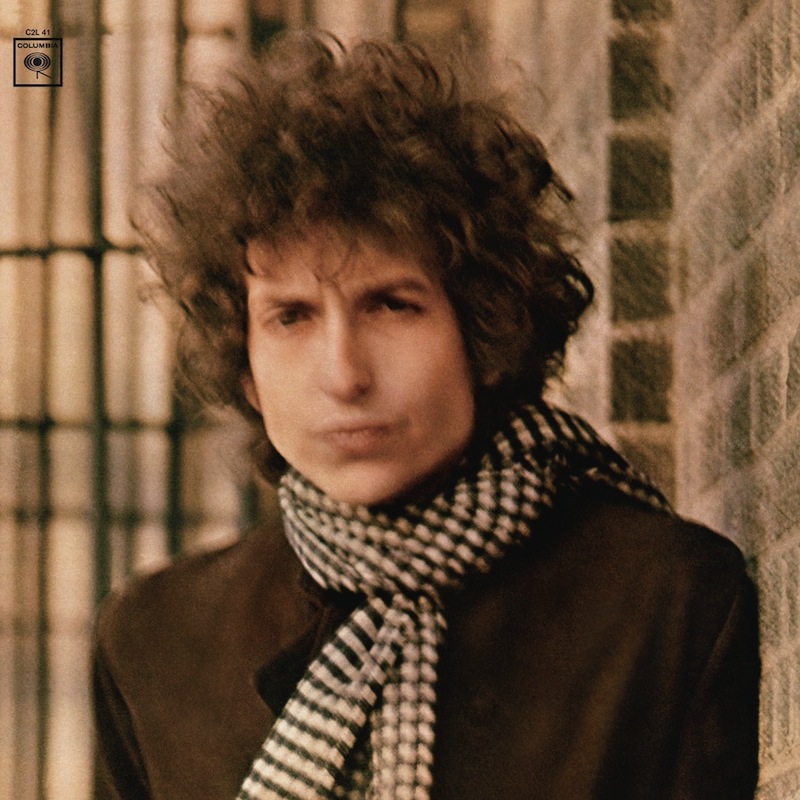 Bob Dylan – Blonde on Blonde
(1966; Columbia)
Dylan beat the Beatles to the punch in the double-album game (and so did the Mothers of Invention but the rules never really applied to Zappa), and in a way, Blonde on Blonde is a bit like Dylan's own more cohesive prologue to the White Album. At the time the most diverse and diffuse collection of songs Dylan had released, it's as much a showcase for his already established songwriting prowess as it is an outlet for a burgeoning experimental streak. Drunken revelry begets drug puns in "Rainy Day Women 12 & 35," Dylan works his own permutation of "Norwegian Wood" on "Fourth Time Around," and even pens a simple love song on "I Want You." Then again, some of its best moments (and there are a lot — this is a double-album, remember?) like "Visions of Johanna" and "Stuck Inside Mobile with the Memphis Blues Again" are simply classic Dylan.
Listen: Spotify
---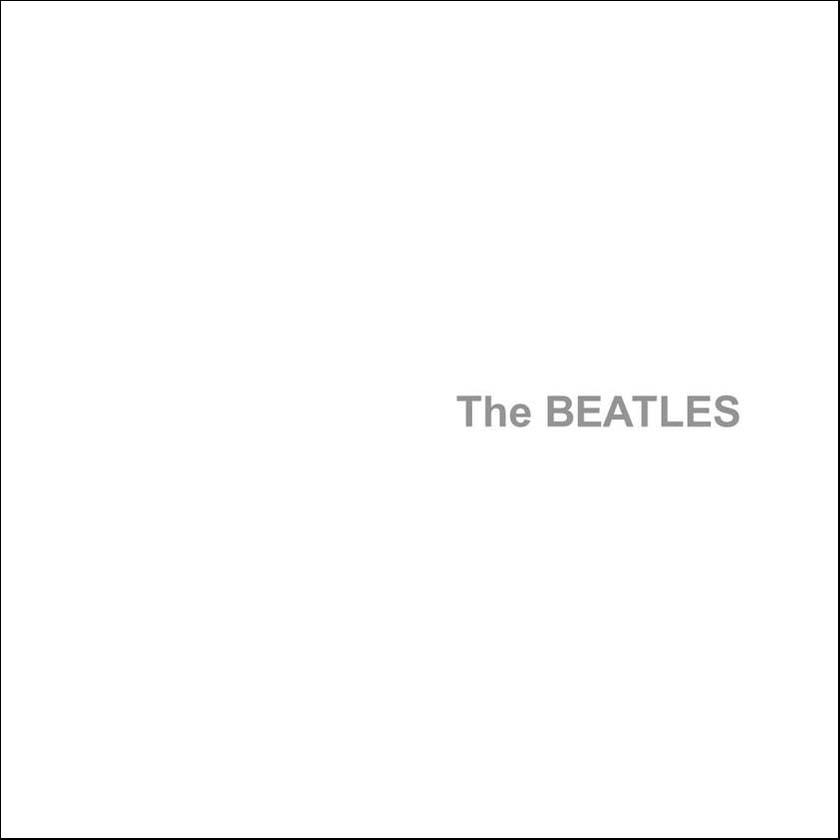 The Beatles – The Beatles (White Album)
(1968; Apple)
When the Beatles released their famed self-titled double LP in 1968, tensions flared and ties between members were frayed to the point of snapping. They were barely even a band at that point, their individual contributions written separately and largely performed separately, resulting in a divide that comes out pretty explicitly throughout the lengthy, diverse collection. For all the drama, though, it contains many of the best songs the Fab Four ever wrote, from the proto-metal explosion of "Helter Skelter" to the pun-laden rock `n' roll of "Back in the U.S.S.R.," and from the mesmerizing "While My Guitar Gently Weeps" to the heavy acid trip in "Happiness Is a Warm Gun." It's certainly not perfect; in fact, it contains a handful of the most baffling tunes on any Beatles album, but in its flaws and quirks, it nonetheless presents a band simultaneously at the peak of its powers and the end of its rope.
Listen: Spotify
---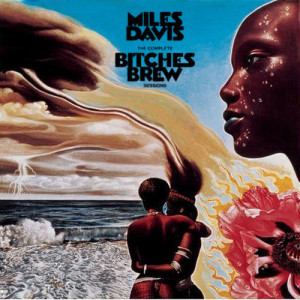 Miles Davis – Bitches Brew
(1970; Columbia)
To call Miles Davis prolific would be an understatement. In his storied career, the composer, trumpeter and bandleader released 67 studio albums in his lifetime, and a good many of those were doubles (not to mention the live albums). Bitches Brew, though not necessarily the longest album he recorded, is the one that overflows with the highest amount of psychedelic brilliance. The pinnacle of his "Directions in Music" fusion period, Bitches Brew is not so much a jazz album as a heady mixture of rock, funk, ambient and, well, sure there's a little jazz. And despite the length, its two sidelong tracks—"Bitches Brew" and "Pharaoh's Dance"—are unquestionably the two strongest statements of the bunch.
Listen: Spotify
---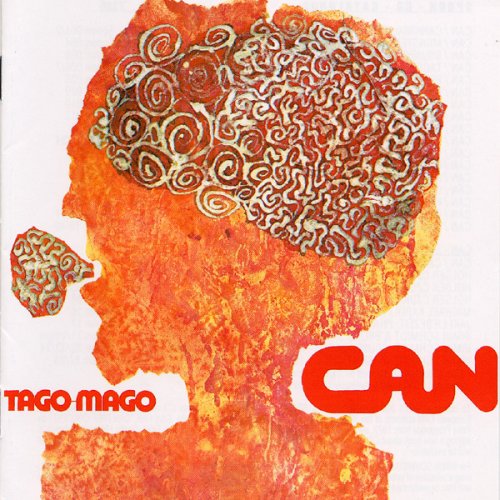 Can – Tago Mago
(1971; United Artists)
Much like Blonde on Blonde or London Calling, Can's Tago Mago fits comfortably on one CD, yet still makes for an overwhelming experience, courtesy of some back-to-back side-eaters in the album's center: "Halleluwah" and "Aumgn." The former stacks up 18 minutes of Teutonic funk, while the latter is the aural equivalent of getting sucked into a black hole, extended to 17 minutes. So, two middle tracks that add up to 35 minutes might come off as a bit of an intimidating prospect, which might be true if, first, they weren't so damn good, and second, if they weren't surrounded by some of Can's best pop tunes, such as the spaced groove of "Mushroom" and the psychedelic rush of "Oh Yeah."
Listen: Spotify
---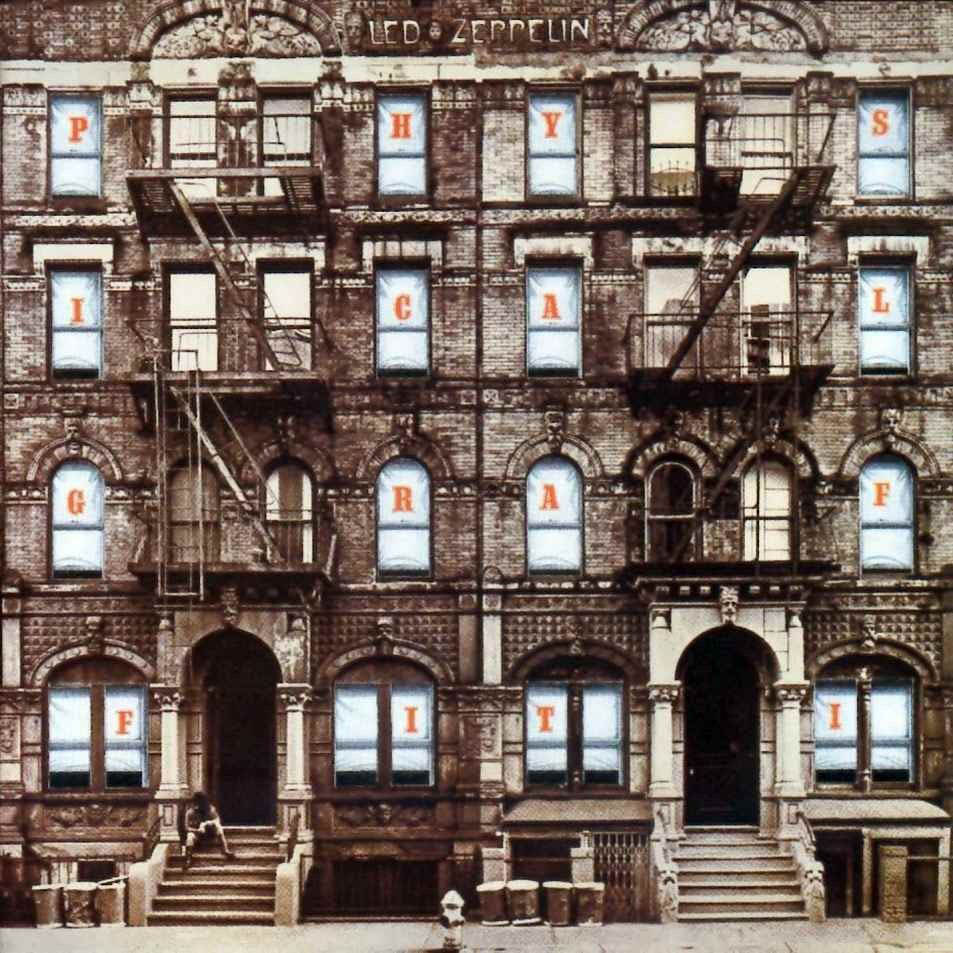 Led Zeppelin – Physical Graffiti
(1975; Atlantic)
On the strength of "Kashmir" alone, Physical Graffiti would have gone down in history as one of Led Zeppelin's mightiest moments, though one towering anthem a double-album does not necessarily make (see: Goodbye Yellow Brick Road). But being that this is the Mighty Led Zeppelin, a band blessed with lightning-stricken hardware from the heavens, they had more than one incredible song up their sleeves on this Valhallan victory lap. They got funky on "Trampled Underfoot," emotional on "Ten Years Gone," and lasciviously lewd and rocking on "Custard Pie." To call it perfect might be going a little too far, but it's close. It's really damn close.
Listen: Spotify
---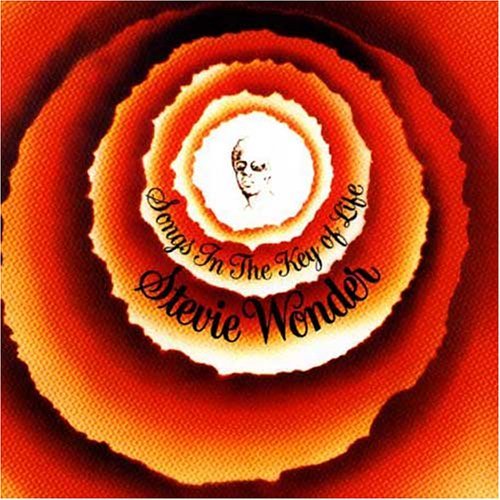 Stevie Wonder – Songs in the Key of Life
(1976; Tamla)
By 1976, Stevie Wonder had already been performing for more than a decade, and had released a dozen albums, so it's fairly remarkable that by 1976 he was really just hitting his stride. Spending long hours in the studio, sometimes forgoing sleep until he "peaked" (as he put it), Wonder proved himself not so much an overachiever with his 13th album as an endless source of inspiration and songwriting creativity. Not that he was alone — 130 musicians are said to be on the album, including George Benson, Herbie Hancock and Minnie Ripperton, among 127 others. And if that's not enough, the original double LP came packaged with a bonus seven-inch, thereby making it a six-sided album, if not technically a triple. Damn. Oh, and the songs — "Sir Duke," "I Wish," "As," "Another Star" — they're pretty great too.
Listen: Spotify
---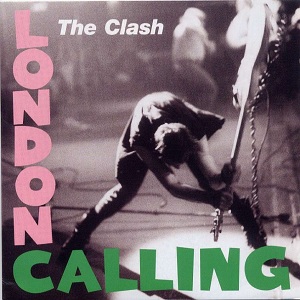 The Clash – London Calling
(1979; Epic)
The conventional wisdom about punk rock is that it was supposed to be some kind of reaction to the excess of rock `n' roll in the 1970s, which is probably true to a certain extent. But punk also never had any hard and fast rules, really, and by nature any strict guidelines were bound to fall apart eventually. Once masters of the two-minute, three-chord rave-up, The Clash expanded their boundaries dramatically by their third album, the two-LP, 19-track masterpiece London Calling. For how overstuffed with goodies it is, though, it never feels overlong or indulgent, which is a trick few can pull off (The Clash proved this a year later with Sandinista). Here, however, they got everything right. The ominous title track, the melodic melancholy of "Lost In the Supermarket," the dub rhythms of "Guns of Brixton," the upbeat pop wonder of "Train In Vain" — there's not a bum track in the bunch.
Listen: Spotify
---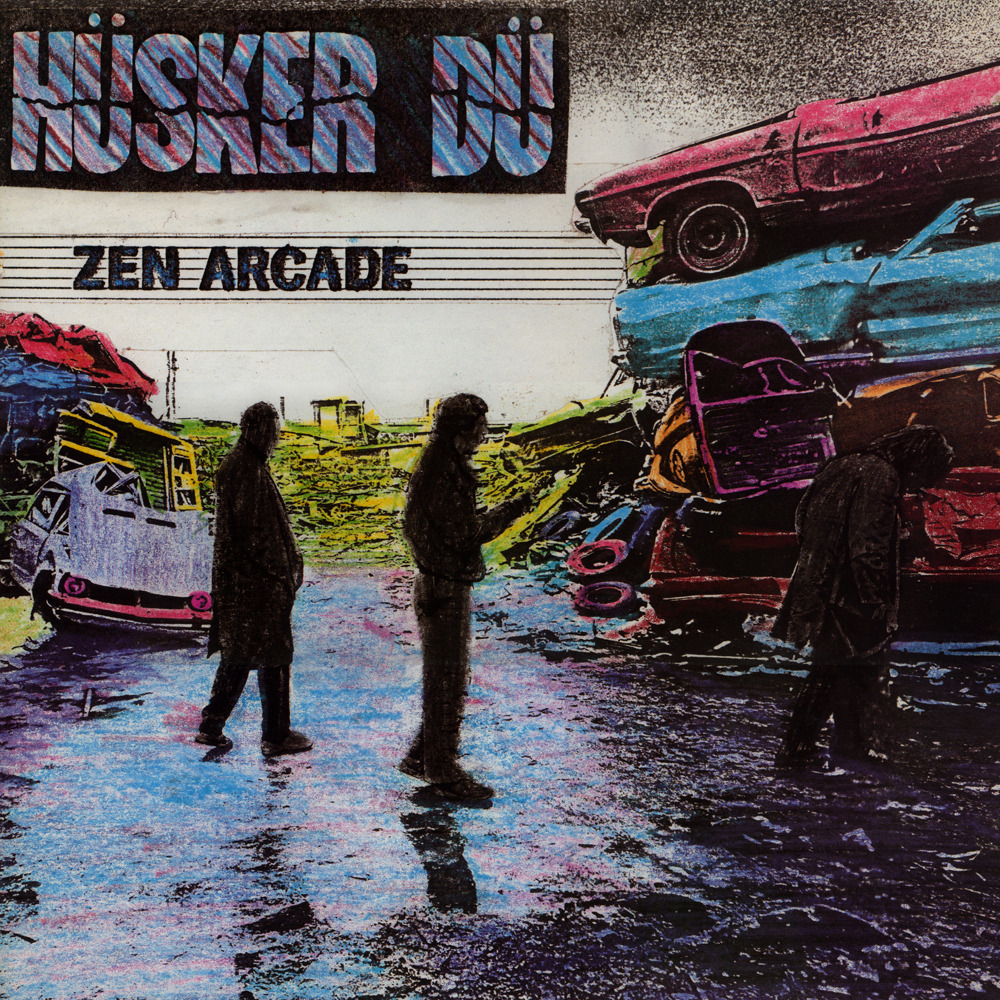 Hüsker Dü – Zen Arcade
(1984; SST)
The Clash beat Hüsker Dü to releasing a punk rock double album by five years, but for Minneapolis' legendary hardcore trio, Zen Arcade's significance was not only in making punk into something epic, but in by sustaining its visceral intensity and applying some pretty heavy concepts to some already menacing sounds. Before recording it, Bob Mould expressed a desire to take hardcore to the next level, and this was certainly one way to do it. Zen Arcade throttles and throbs and squeezes and slams and doesn't let up much throughout its four sides, except in those rare cases like "Hare Krsna" and "Dreams Reocurring," the latter of which is entirely played backwards. Not the longest album here, but certainly the one with the most exhausting toll on the listener, Zen Arcade nonetheless took punk rock places never previously thought possible.
Listen: Spotify
---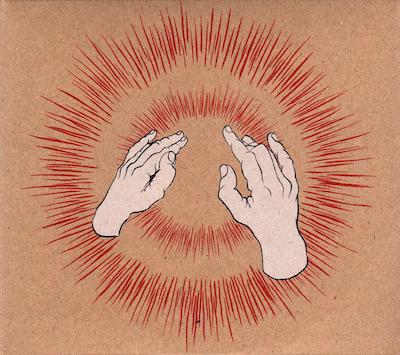 Godspeed You! Black Emperor – Lift Your Skinny Fists Like Antennas to Heaven
(2000; Kranky)
When listening to Godspeed You! Black Emperor, time seems to stand perfectly still. Or, alternately, it tends to transport you a lot farther into the future than you might have ever thought imaginable, particularly on the nearly 90-minute Lift Your Skinny Fists Like Antennas to Heaven. Presented in four 20-minute suites, each of which is broken up into about a half-dozen movements apiece, Skinny Fists isn't so much an album as it is a sensory experience. It soars and rumbles, celebrates and mourns. It's a draining emotional experience that offers bombast and nuance in equal measure. It won't necessarily reveal all of its tricks in one sitting, but given the right amount of patience, it can be a thoroughly moving work.
Listen: Bandcamp
---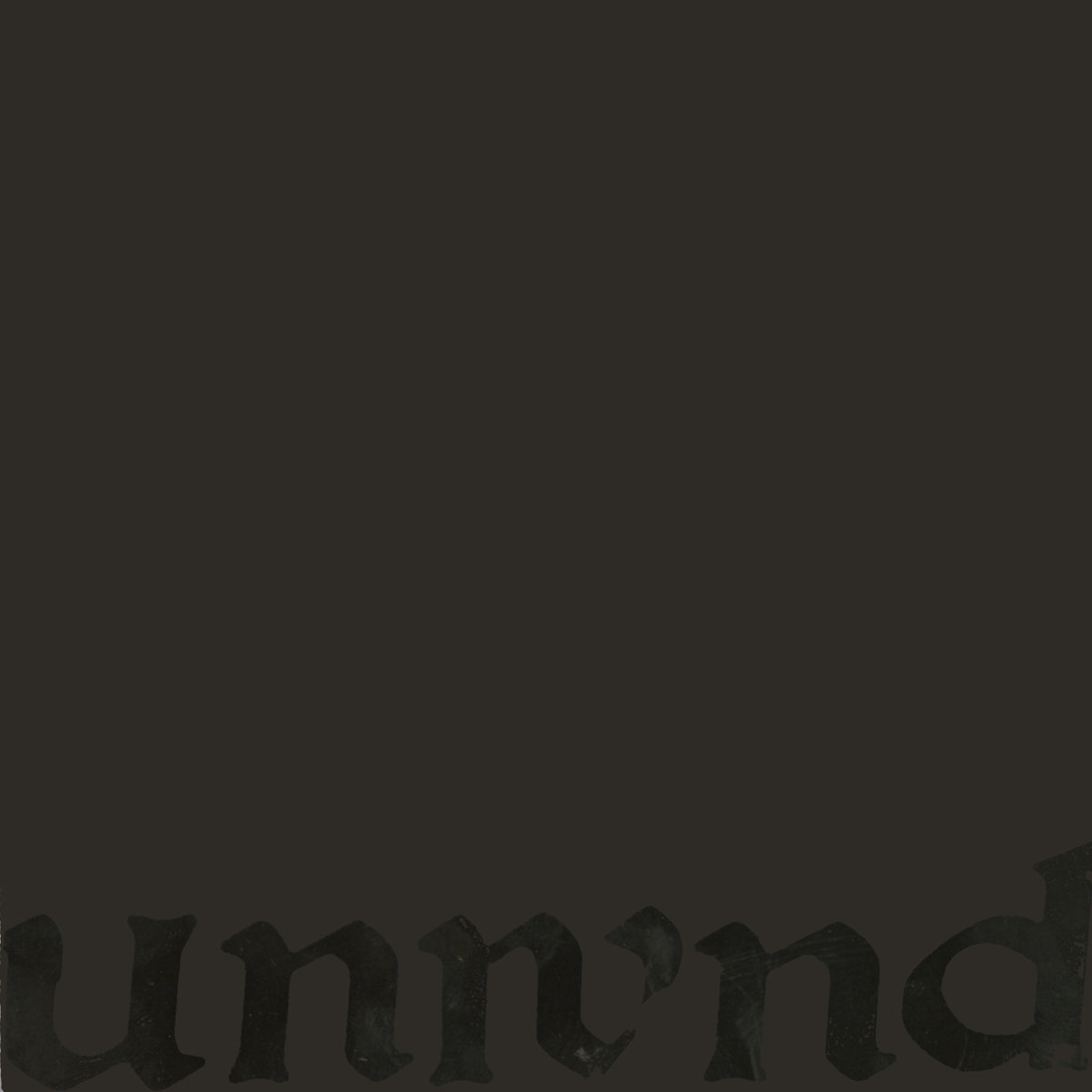 Unwound – Leaves Turn Inside You
(2001; Kill Rock Stars)
Unwound broke up on April 1, 2002, which for a time left the impression that it had been some elaborate April Fool's prank. But Unwound wrapped up in the best way possible, ending a decade of arty post-hardcore with an ambitious two-disc set that not only marks their longest full-length, but their best by a pretty significant margin. The Washington trio still maintained the same general makeup of their noisy past albums, but eased into a more nuanced and diverse approach that found them doing things like opening the album with two minutes of sustained feedback, closing it with two minutes of fuzzy, old-timey hot jazz, and cramming as much devastating art-punk into the 70 minutes in between. If there's a better way to end a career-run than Leaves Turn Inside You, I don't want to know about it.
Listen: Bandcamp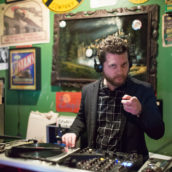 Jeff Terich
Jeff Terich is the founder and editor of Treble. He's been writing about music for 20 years and has been published at American Songwriter, Bandcamp Daily, Reverb, Spin, Stereogum, uDiscoverMusic, VinylMePlease and some others that he's forgetting right now. He's still not tired of it.