Treble's Top 100 Guitarists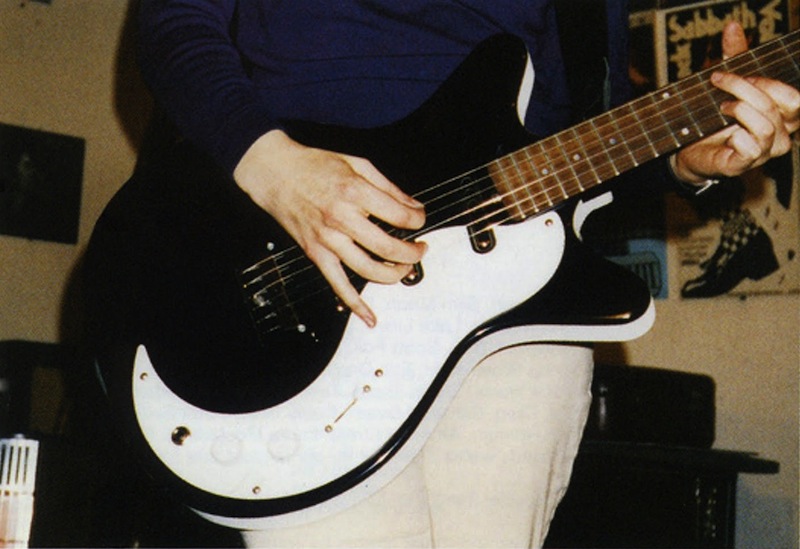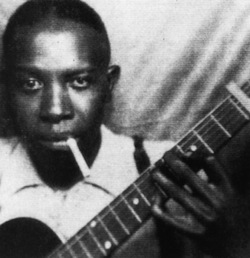 70. Robert Johnson
The best-known Robert Johnson songs—"Stop Breakin' Down Blues," "I Believe I'll Dust My Broom," "Sweet Home Chicago"—have been so thoroughly absorbed into the blues and rock canons that it's not always easy to recognize their innovation. But check out "Broom," or "Preachin' Blues (Up Jumped The Devil)" and bow to a true master (unrecognized in his lifetime, murdered by poison at 29). In these songs, Johnson creates complex arrangements that don't sound possible on a single guitar in 1936, but are quite real: expressive, melodic and often fearsome. – LG
Air guitar moment: The Delta blues soloing on "Kind Hearted Woman Blues."
---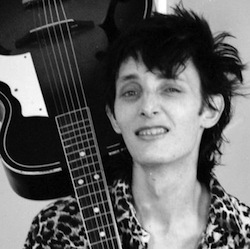 69. Rowland S. Howard
Playing sideman to Nick Cave is a unique challenge in and of itself, yet in The Birthday Party, however, each member was part of an elegantly fucked-up battle royale. Cave howled, Tracy Pew's bass a rhythmic pummel, Phil Calvert's drums a merciless thwack, leaving the squealing, screeching, scraping high end for menacing yet weirdly cool axeman Rowland S. Howard. Howard's style was heavy on reverb and feedback, and his riffs as much piercing assault as melodic anchor. A band that fucked up needs a suitably twisted guitarist—a role that Howard filled nicely. – JT
Air guitar moment: Blues, booze, sturm und drang on The Birthday Party's "Junkyard."
---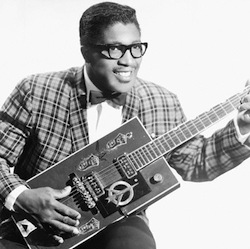 68. Bo Diddley
The rock and roll pioneer had his own rhythm, literally: The "Bo Diddley beat" is primal rock's signature calling card. Diddley's guitar was just subservient enough to that beat to unify his sound, but there's still no mistaking it for any other player's. Diddley's riffs were hard-charging, loaded with tremolo and spacious enough for him to punctuate the air with sudden jabs. The most remarkable thing about Diddley's playing was its constant motion: Once he started, he wasn't stopping until long after the fade-out. – PP
Air guitar moment: The primitive rock 'n' roll groove of "Bo Diddley".
---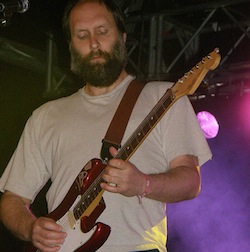 67. Doug Martsch
Known for his distinct guitar style in indie rockers Built to Spill, Martsch has been on a guitar-hero long list since about 1992 (after his time with his first band, Treepeople). Martsch's guitar style smoothly blends pop, blues, rock and folk influences, often drawing comparisons to Neil Young and Jimi Hendrix. But after more than two decades we've seen the power of his signature guitar style, as Martsch's playing strongly influenced the indie-rockers that would follow, including Death Cab for Cutie and Modest Mouse. – VC
Air guitar moment: Dreamy ascension in Built to Spill's "Carry the Zero."
---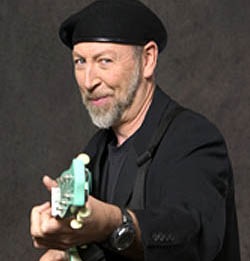 66. Richard Thompson
The most versatile axeman on this list, Thompson has spent 50 years straddling the boundary between acoustic and electric, and it's impossible to decide which style he's best at. He creates entire atmospheres with one, un-overdubbed Lowden acoustic. He slashes through rock solos that create tension through attack and unsuspected melodies. He channels the entire history of popular music (literally) through whatever six-strings happen to be lying around. Hearing his guitar for the first time is like discovering fire. – PP
Air guitar moment: The finger-picking magic of "1952 Vincent Black Lightning".
---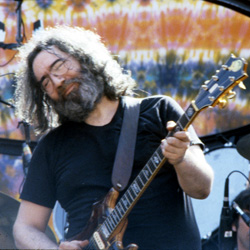 65. Jerry Garcia
Although Jerry Garcia was best known as the lead guitarist of the Grateful Dead, he began his career in bluegrass, performing old-time and folk music on guitar and banjo. Noted for extended guitar improvisations, Garcia toured constantly during his life. Throughout his career, Garcia used almost 25 different guitars. But how could we talk up Jerry without waxing poetic about his (almost) namesake Ben & Jerry's flavor, Cherry Garcia? Now that's success. – VC
Air guitar moment: Laid-back grooves in the Grateful Dead's "He's Gone."
---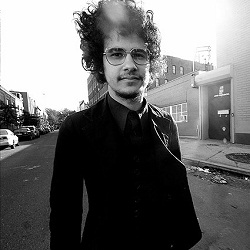 64. Omar Rodriguez-Lopez
Between At the Drive-In and The Mars Volta, the output of Omar Rodriguez-Lopez is both diverse and extreme. Lately, his playing in Bosnian Rainbows and Antemasque has been simpler, but still unconventional, while his solo albums give a glimpse into why he's one of the best modern rock guitarists. At times, his playing can be polarizing among guitarist circles due to his heavy dependence on effects pedals, and Rodriguez has said in interviews that he isn't the best guitarist. Funny—his live performances and solo compositions prove otherwise. – GM
Air guitar moment: The cosmic aggression of The Mars Volta's "Roulette Dares."
---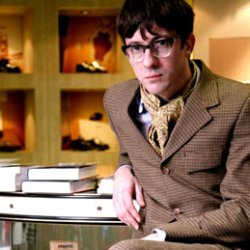 63. Graham Coxon
Graham Coxon's mind-over-matter ability to channel great emotion and power through his guitar while standing seemingly entirely disinterested on stage is one of life's mysteries. From his jangly, primary-colored jauntiness during Blur's pop singles ("Country House," "For Tomorrow") to the heartfelt, introspective expression that runs through their later, greater albums (Blur, 13), he always had the perfect counterpoint to Damon Albarn's melodic melancholy. All the while, his eclectic solo career continues to show off a curious, experimental bent that Blur only hinted at. – MP
Air guitar moment: The psychedelic swirl of Blur's "Caramel."
---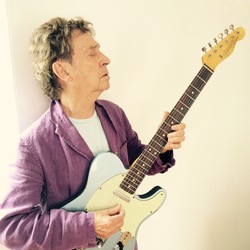 62. Andy Summers
In the 1980s, The Police became one of the most successful rock bands of all time on the strength of their air-tight pop songwriting ability. It doesn't hurt, however, that their personnel comprises three instrumental ringers. Pivoting from their earlier punk-oriented singles, Andy Summers deviated from straightforward power-chord riffs by delving into atmospheric, dub-inspired performances, deceptively complex yet subtle chord progressions and finger-lengthening riffs. He makes it look easy but, man, it sure isn't. – JT
Air guitar moment: The heightening tension and climax of "Synchronicity II."
---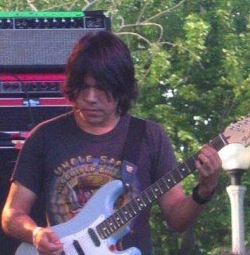 61. David Pajo
It's Pajo's work with Slint that probably landed him on this list—his noisy yet restrained playing helping to almost single-handedly construct the guitar tone for what critics would dub "post-rock." But let's not forget how Pajo's style also played a heavy hand in two records by Tortoise, on albums by Will Oldham and several other staples throughout the realm of indie-rock. While he might not be a household name to most, any rock player without knowledge of his work is missing a major piece of the puzzle. – ATB
Air guitar moment: Slint's abrasive haunting on "Nosferatu Man".