Treble's Top 100 Guitarists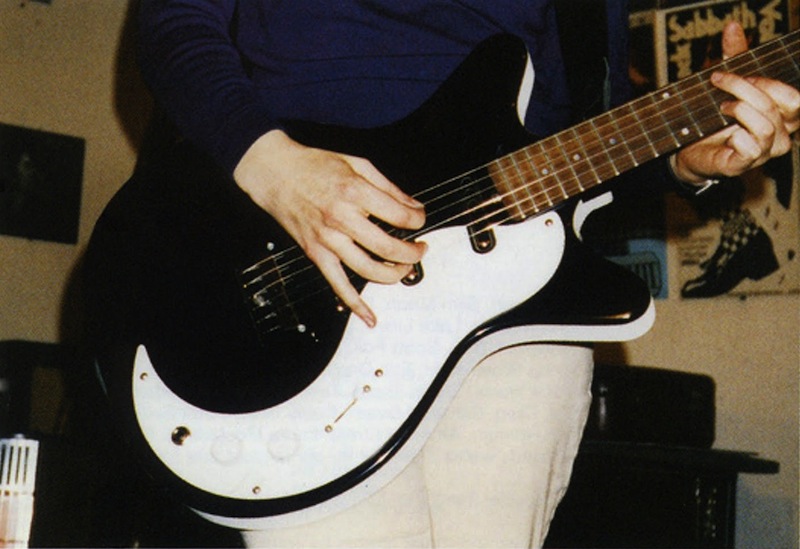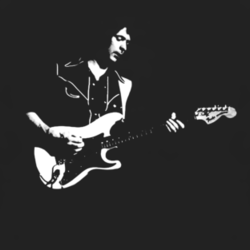 60. Ritchie Blackmore
The guitar wizard wove his magic best on the four albums that comprised the second era of Deep Purple fronted by vocal powerhouse Ian Gillan. Blackmore joined the band in 1960, but it wasn't until 1970's In Rock that he reached his true potential. He left the band to form Rainbow with Ronnie James Dio and inspired masses of metal heads to put down their 20-sided dice and start neo-classically shredding. Yes I'm talking about you, Yngwie. – WL
Air guitar moment: Rainbow's bluesy proto-metal riffage on "Stargazer."
---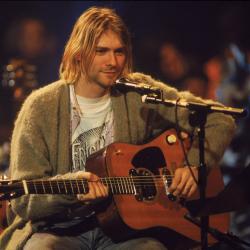 59. Kurt Cobain
As the lead singer and guitarist for Nirvana, Cobain is best remembered for his haunting riffs and melancholic progressions. Growing up in Washington gave Cobain early access to the Pacific Northwest punk scene, and the darkness of Cobain's songs lies in the content, "Polly" being based on the true story of a 14-year-old female concertgoer's kidnapping and rape. When performing, Cobain used a Fender Mustang—modified for Cobain to play left handed. – VC
Air guitar moment: The chunky grunge riffs of Nirvana's "Smells Like Teen Spirit."
---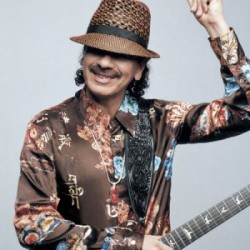 58. Carlos Santana
Although "Smooth" brought Carlos Santana tremendous success, it's an underwhelming reference point. Past albums prove Santana has much more to offer: The amazing "Soul Sacrifice" helped establish his signature guitar style. His cover of Tito Puente's "Oye Como Va" proved guitar parts were critical to rock songs. "Jungle Strut" showed his band had amazing tenacity to jam effortlessly. Above all, this is evidence his playing harmonizes perfectly with marvelous percussion, rhythmic bass and vocalist Gregg Rolie's signature Hammond Organ. – GM
Air guitar moment: Searing and soaring in "Soul Sacrifice."
---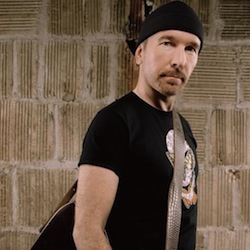 57. The Edge
"Infinite Guitar," infinite possibilities. From his earliest days pushing U2's post-punk with earnest staccato to working with effects rigs occupying half of their latest stadium stages, David Howell Evans is the engine that drives Bono's car. U2 have certainly settled into a distinctive sound across their 40-year career; you can draw direct lines from "The Miracle (of Joey Ramone)" all the way back to stuff like "Seconds." But listen to a track like "Gone," where The Edge manages to fit together soft, loud, and processed electronic guitar work, and you can appreciate the skill that underlies the band's global appeal. – AB
Air guitar moment: Stadium-filling glory in U2's "Gone".
---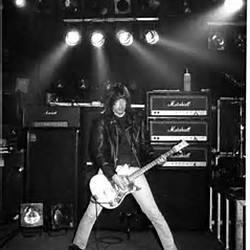 56. Johnny Ramone
As the guitarist for the Ramones, Johnny earned his gold stars early on through band's 1976 debut album Ramones. Mainly a rhythm guitarist, Johnny was known for rapid downstrokes and power chords, influencing a long line of punk guitarists to follow. Throughout his career, Johnny went through nine different Mosrite guitars, as they were best for his continuous stream of barre chords. Johnny was also known for his outspoken political views—ones that sort of contradicted the band's punk rock ethos—freely expressing his support for not only the Republican party but particularly President George W. Bush. – VC
Air guitar moment: Punk rock is born with The Ramones' "Blitzkrieg Bop."
---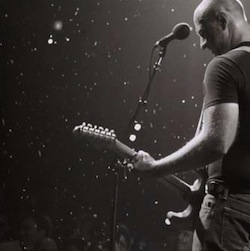 55. Bob Mould
If Bob Mould were to be remembered for nothing more than playing punk rock at the most unthinkably reckless pace, he would still have contributed enough to earn his spot on this list. The melodic anchor for St. Paul hardcore icons Hüsker Dü, Mould weaponized melody and found beauty in flesh-ripping shards of nickel-wound shrapnel. Since then, however, he's found gravity in a broader palette of rock, from his melodic solo records to the grungy drive of Sugar. – JT
Air guitar moment: Driving punk riffs turn to acoustic beauty in Hüsker Dü's "Celebrated Summer."
---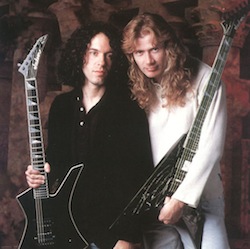 54. Marty Friedman/Dave Mustaine
This duo teamed up during the pinnacle of Megadeth's career. Rust In Peace is a metal classic, while Countdown to Extinction was a more polished stab at the kind of streamlined radio fodder Mustaine's former bandmates in Metallica dumped onto the Black Album. Mustaine's best riffs grounded the shred acrobatics of former Cacophony guitarist Friedman. They recorded five albums together before Friedman departed. – WL
Air guitar moment: Thrash metal overdrive on Megadeth's "Holy Wars…the Punishment Due."
---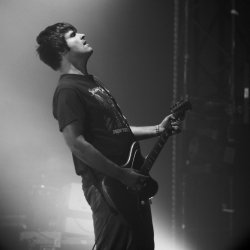 53. Kurt Ballou
The first question to likely arise when hearing Kurt Ballou's furious guitar performances with Converge is "What the hell was that?" The second: How can a human being's fingers move that fast? And the third: How can something so loud and intense be so breathtaking? All valid points to ponder, these, but with Ballou, there's no single approach to playing metallic hardcore. As the chief architect of Converge's sound, he's proven himself adept at crust punk riffs, high-on-the-neck shred, low-tuned doom-metal thrum and dense shoegazing elegance, sometimes all in the same track. – JT
Air guitar moment: A gut-wrenching dirge turns heavenly on Converge's "Jane Doe."
---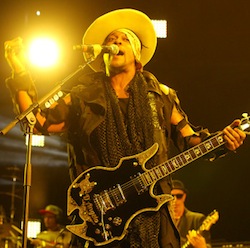 52. D'Angelo
Here's another show-stopping vocalist who some listeners might not realize also pulls the bulk of instrumental weight on his records. If the world is a just place at all, 2014's Black Messiah changed that reputation. D'Angelo reaches past the boundaries of neo-soul to craft one of the most meaningful soul and funk records in recent memory, both in socio-political tone and musical performance. – ATB
Air guitar moment: D'angelo channels the soul and fire of Prince on "The Charade".
---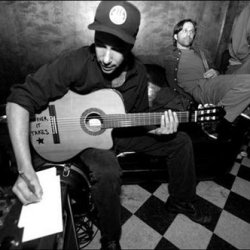 51. Tom Morello 
Rage against the Machine were hip-hop wolves in the sheep's clothing of rock, using the energy and bass-drum-guitar constructs of metal and punk to forward an agenda of street justice and social revolution. While Zack de la Rocha was the rapper, Tom Morello was effectively the DJ, coaxing sounds from guitars like so many needles and crossfaders. His later work with the likes of Audioslave showed he could handle more traditional rock responsibilities, and his acoustic project The Nightwatchman kills fascists, too. – AB
Air guitar moment: Morello scratches out a note-free solo on "Bulls on Parade."